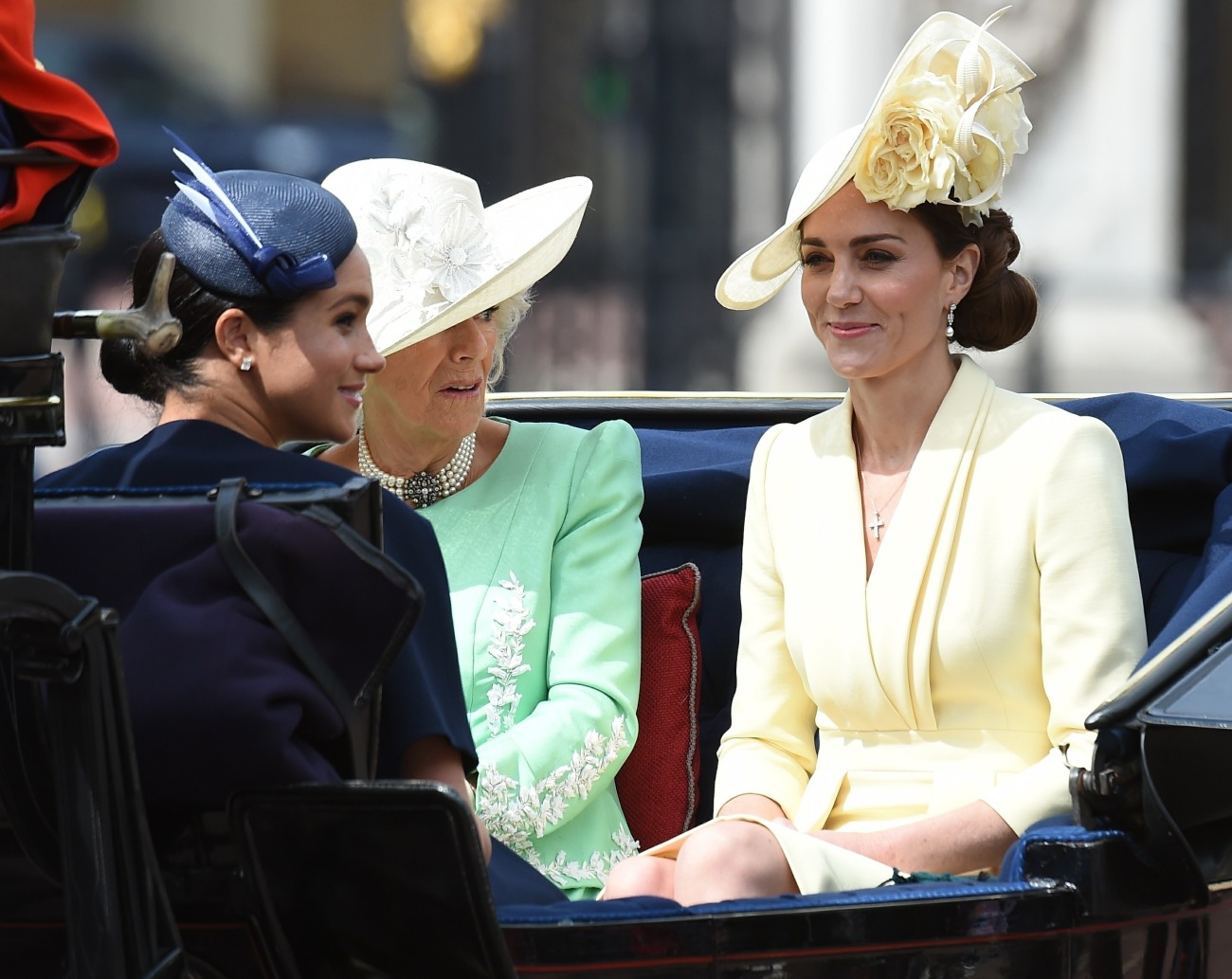 There are several pieces of British-tabloid gossip which I find completely believable. One, that the war between the Cambridges and the Sussexes was mostly about the brothers falling out. Two, that Kate never liked Meghan from the start, but that didn't stop Kate from single-white-femaling Meghan to a really creepy level. Three, Kate and William are genuinely happier now that Harry and Meghan are gone. They don't have to "compete" on a daily basis and they've gone back to being lazy and insipid. The thing that the British tabloids don't want to say is that William and Kate can't blame all of their problems on the Sussexes forever, even though the Keens will definitely try. Will and Kate both have to *try* to look like they're not the petty ones, that they're not filled with contempt and racism whenever Harry and Meghan are mentioned. So… does it make sense that Kate would try to reach out to Meghan? Hm.
Starting over. Duchess Kate and Meghan Markle have not been particularly close, but there might still be hope for a reconciliation in their future.

"Kate has been reaching out to Meghan a lot more since [Lilibet] was born, she's sending [notes and] gifts and trying to build up a relationship," a source exclusively tells Us Weekly. "The firm has been instructing staffers to reach out more to Harry and Meghan to get them to soften a bit."

Kate, 39, and Meghan's relationship was seemingly strained by the time the Sussexes announced their plans to step down as senior royals in January 2020. Following their decision to permanently leave their royal duties and move to California, Meghan, 39, and Prince Harry explained their side of the story during the couple's CBS tell-all, which aired in March.

After the interview, a source told Us that Kate "feels that there was a misunderstanding" between her and the California native. Another insider noted that Kate and Meghan hadn't been in contact for a while.

"They were never that close, but the reason they're not speaking is because of the rift between Prince Harry and Prince William," the source told Us. "Harry and William have communicated sparingly over the last year, but none of their communications have been friendly in quite some time. There is real animosity that the brothers have toward one another, and that has spilled over to Meghan and Kate's relationship, making it very hard for them to be friends or even friendly."

Although there has been tension between the foursome, more of an effort was made to mend the issue since Meghan and Harry, 36, welcomed their daughter, Lili, earlier this month.

"We are all delighted by the happy news of the arrival of baby Lili," William, 39, and Kate, who share Prince George, 7, Princess Charlotte, 6, and Prince Louis, 3, wrote via Instagram at the time. "Congratulations to Harry, Meghan and Archie."

During a royal engagement with first lady Dr. Jill Biden on June 11, Kate added that she "can't wait to meet" the new addition to Meghan and Harry's family. "We haven't met her yet. I hope that will be soon," she said.
This quote – "The firm has been instructing staffers to reach out more to Harry and Meghan to get them to soften a bit" – right after they say that Kate has reached out to Meghan. Um, is Kate a "staffer" now? LOL. How the Future Future Queen has fallen. One day you're the linchpin peacemaker wiglet that saved the nation and the next day you're a low level staffer at the firm, trying to butter up the American duchess with gifts of chutney and buttons ("for the baby!"). And no, this one I don't believe. I think it's possible Kate instructed a staffer to send a note and some button-covered hand-me-down children's dress and that's about it. I doubt Kate or Meghan are looking to repair this relationship. They both know it's more about their husbands.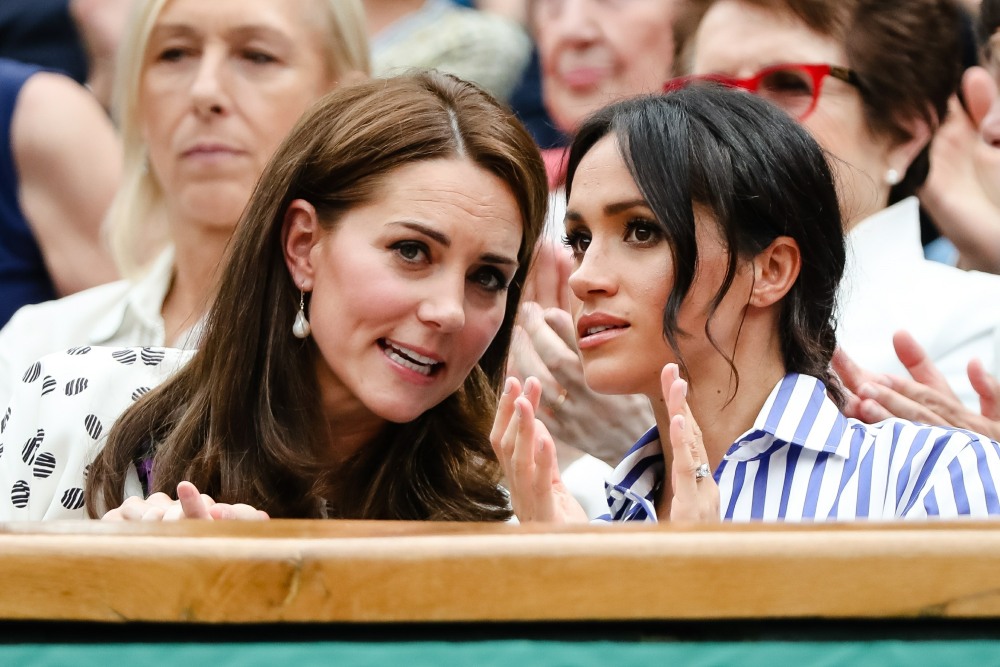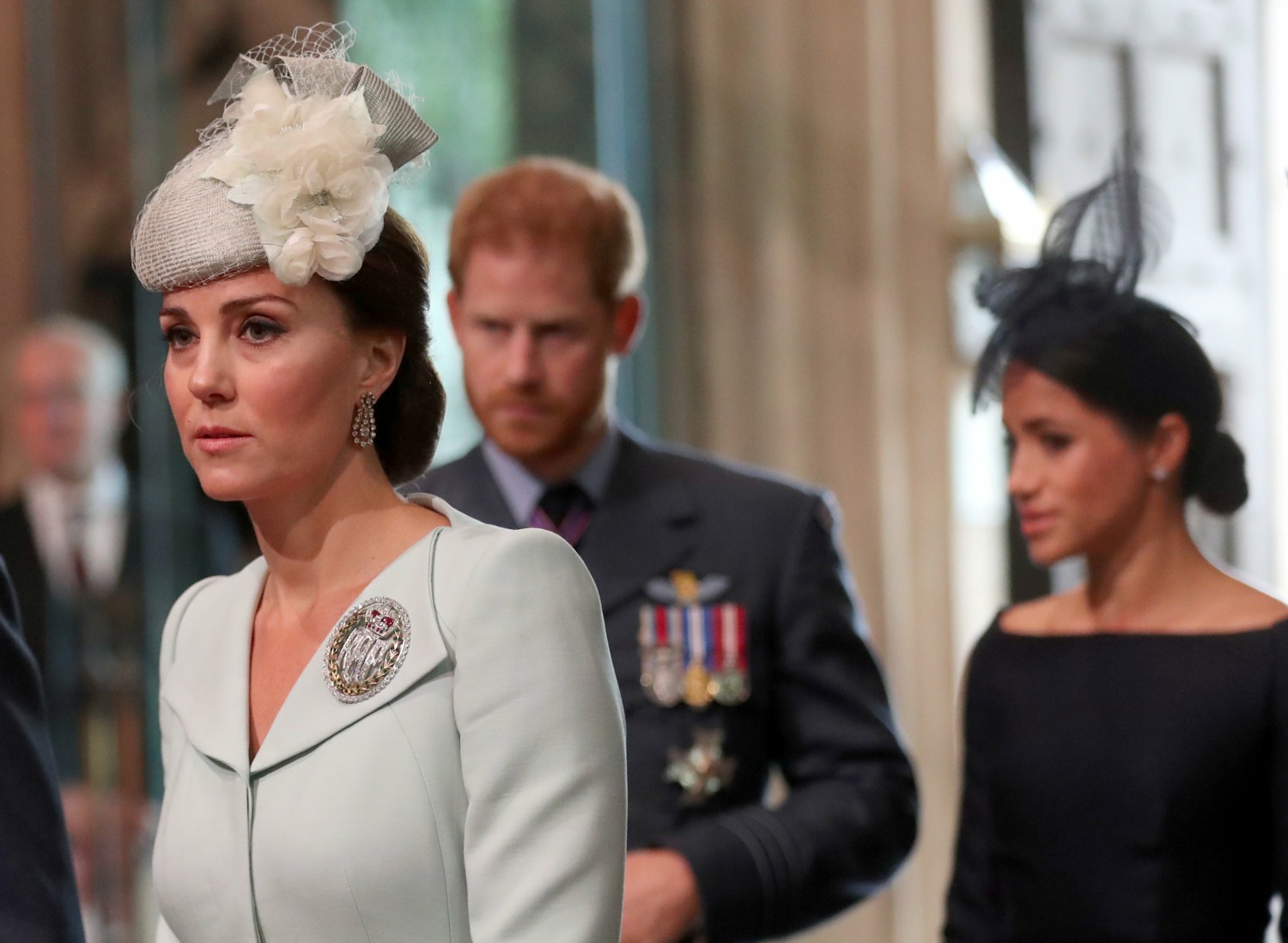 Photos courtesy of Avalon Red, Backgrid.