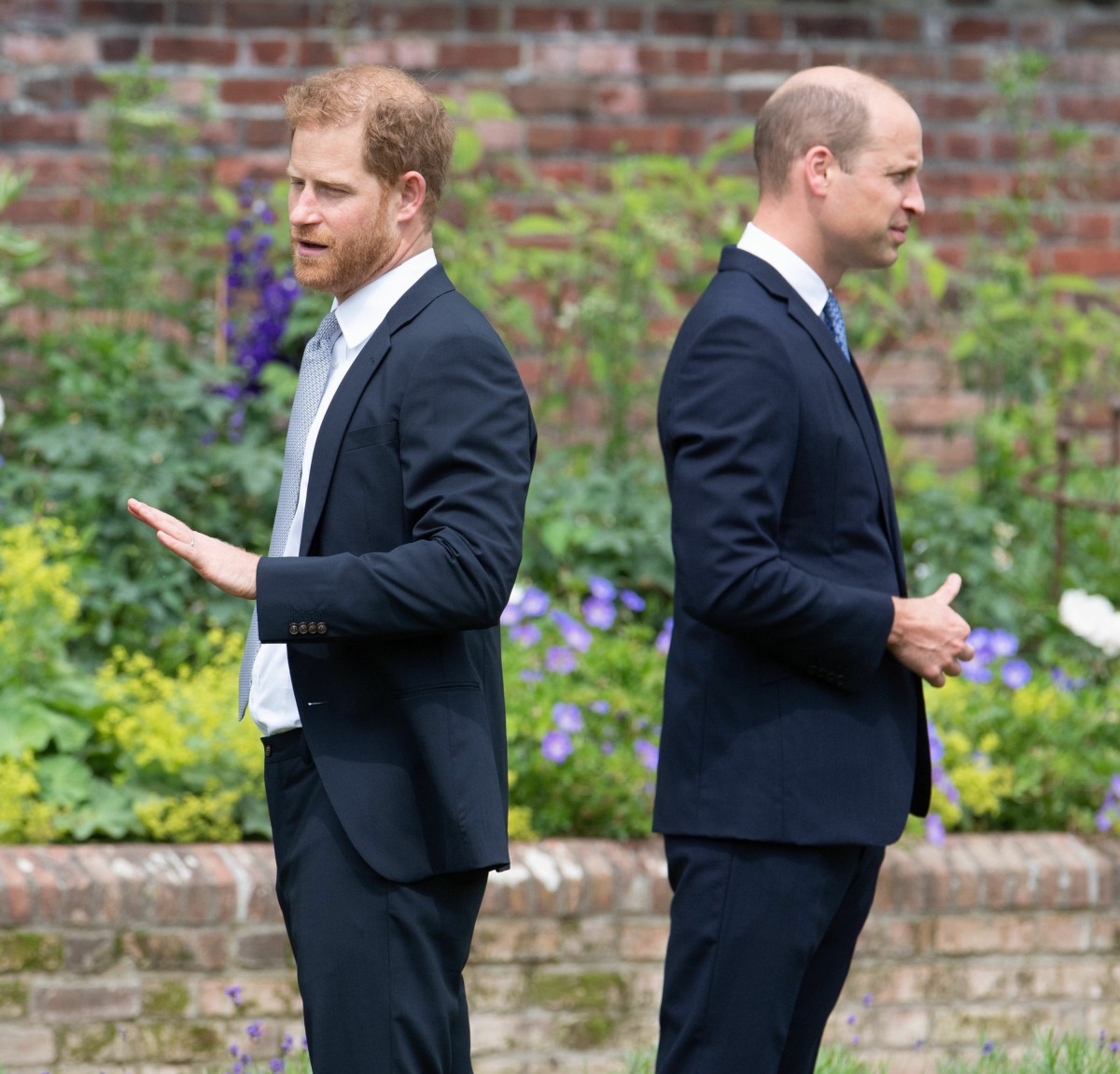 Dan Wootton used to be a royal-gossip guy at the Sun, but he's moved over to the Daily Mail as a columnist. The move has been… odd. Wootton's columns for the DM have been genuinely unsettling, as he has an extremely creepy energy for and about Prince William. Wootton seems to believe he's speaking for William entirely and/or speaking for William's interests. In April, two of Wootton's columns genuinely freaked me out – one was the "open letter" to William, encouraging him to forget about how much pain Harry had caused him, and the second was all about how much vile hatred and anger William has for Meghan alone. Oh, and don't forget this shady column about William and Kate's marriage. YIKES. My point is that Wootton is way too familiar. Inappropriately so. And now he's written a terrible column about the Diana statue-unveiling and how everything is Meghan's fault. Some lowlights:
Diana would be so mad: Conscious to keep their emotions at bay, as royals do, the dukes attempted to be jovial, but the emotional weight of the moment was evident. Both boys know in their hearts that their mother would be deeply distressed to know her sons no longer talk.

William & Harry's seismic gulf: But, in reality, the gulf between William and Harry is now seismic and, according to senior royal sources, possibly insurmountable. At least while Meghan is on the scene. If one picture best summed up the relationship between the pair today, it was the two brothers with their backs to each other, going about their business in very different ways. Harry, ever the joker despite his deep anxiety over returning to London, was attempting to lighten the mood. William, his body clenched with the awkwardness of his failure to hide the fury he feels towards his younger sibling, was dutiful and statesmanlike.

Why William is mad: William is forever conscious of the fact Harry's departure to the US to make his millions has left his family with the weight of the royal duty they had always planned to share. The bond he felt so deeply with Harry has been replaced by rancour over claims by the Sussexes that his family are racist and were uncaring about a suicidal Meghan.

Revisionist history about Diana: Perhaps if Diana were still here she would have been the only person who could have convinced Harry not to throw away all the goodwill with the British public he'd spend his life building up. While many comparisons are made between the impetuous nature of Diana and Harry, she never waged such all-out warfare on the institution that made her the world's most famous woman. Even the Panorama interview was largely an attack on her husband, not the Royal Family. And after her divorce, she remained in residence at Kensington Palace almost entirely focussed on good deeds and how to make a difference in her new role, rather than making millions for herself.

Meghan's motives: Maybe Diana would have been the one person who could have warned Harry about Meghan's motives before they married. Both William and The Queen tried and failed. Prince Charles wouldn't have even dared.
It's funny to me that all of these royal commentators are just using Diana's memory for their own dumb purposes. But it's also funny to me that they have to be so careful about not extending these thoughts and manipulations too far. Sure, maybe Diana would have had some issues with Meghan… but what always goes unsaid is that Diana would have seen the Middletons for what they are, social climbing hustlers with a shady backstory. And Diana had no issues with attacking the institution. Yes, she was mad as hell at Charles, completely. But she knew the failures of the institution too, and while she didn't want to burn it all down, she did want to get the hell away from the entire g–damn family.
Anyway, Wootton was a bit shady about William too, right? "William, his body clenched with the awkwardness of his failure to hide the fury he feels towards his younger sibling…" OMG. And stop with this "share the duty" crap. Baldingham is lazy and engorged with rage. Harry got out while the getting was good. Enough.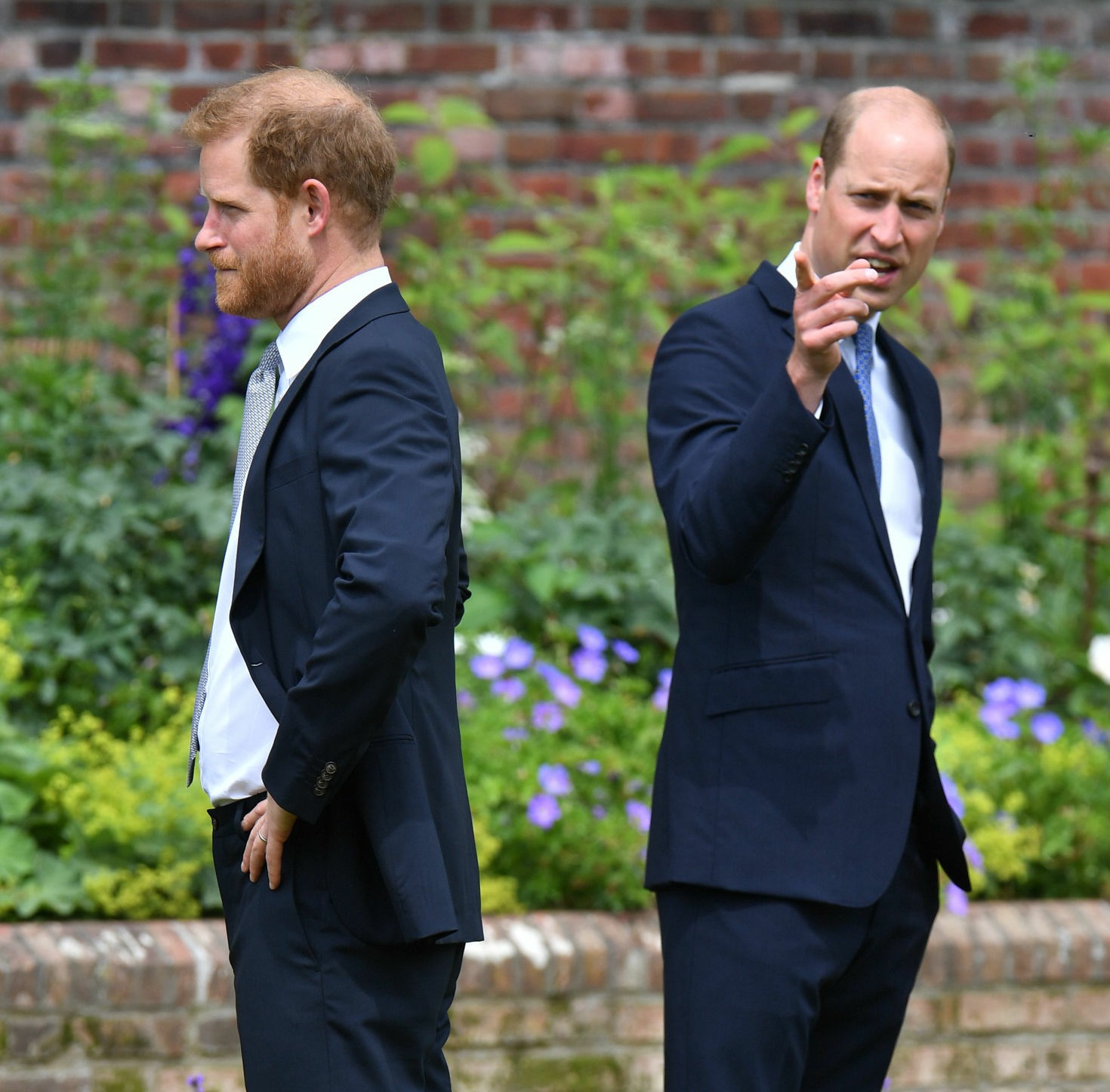 Photos courtesy of Avalon Red.