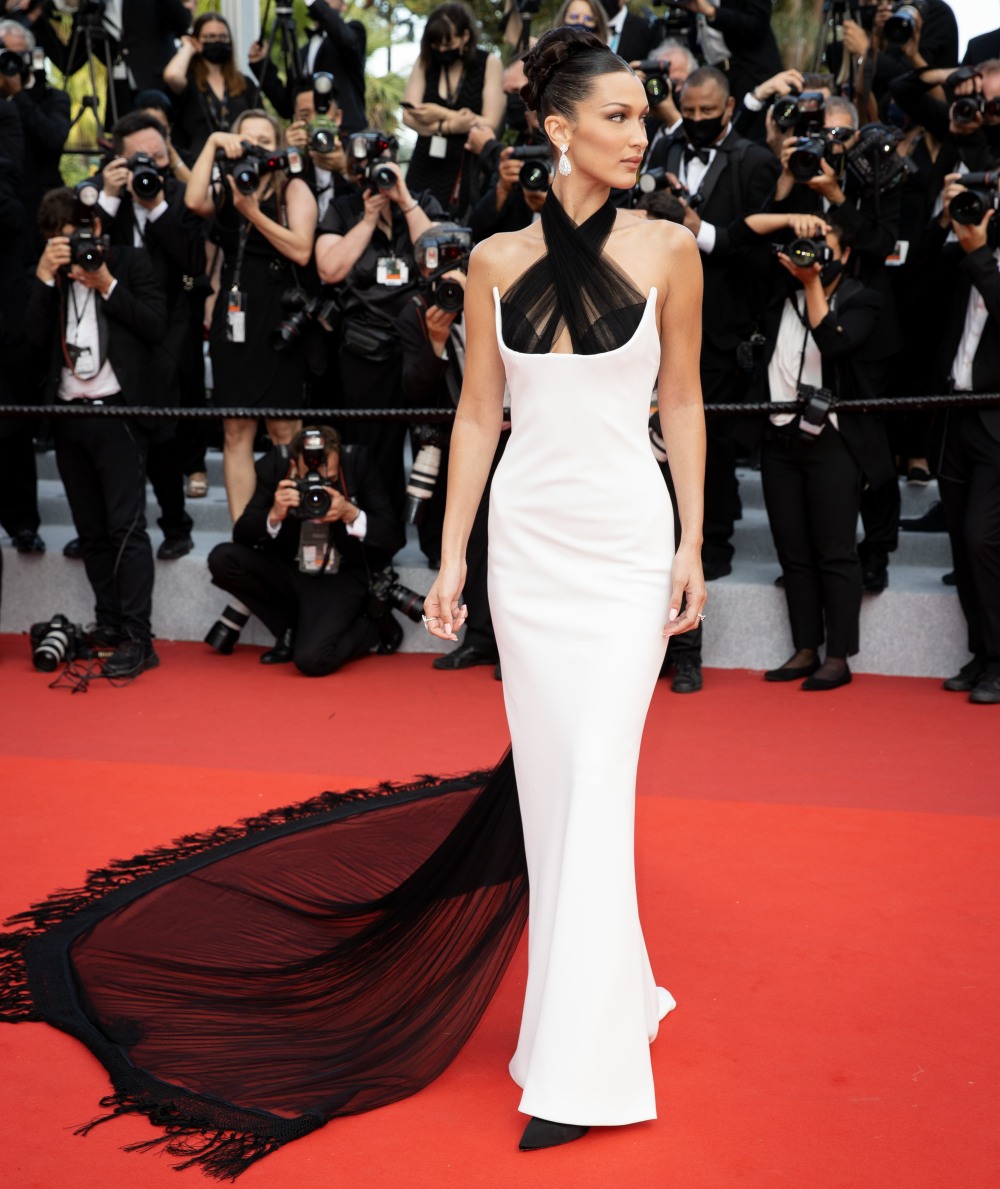 The Cannes Film Festival is upon us, better late than never. Every year, Cannes is usually held in May, but after cancelling the in-person festival last year, organizers decided to simply push back this year's festival until right now, the start of July. After several weak years and complaints that Cannes was "over," everyone seems completely thrilled to be back on the Promenade de la Croisette. The first photocalls and the first premiere were held yesterday and it's just so much fun to look at pretty people being pretty in interesting clothes. Speaking of, this is Bella Hadid in a Jean Paul Gaultier look from one of his 2002 collections. So, just shy of vintage. Still, she looked like she loved the gown and she really worked the red carpet.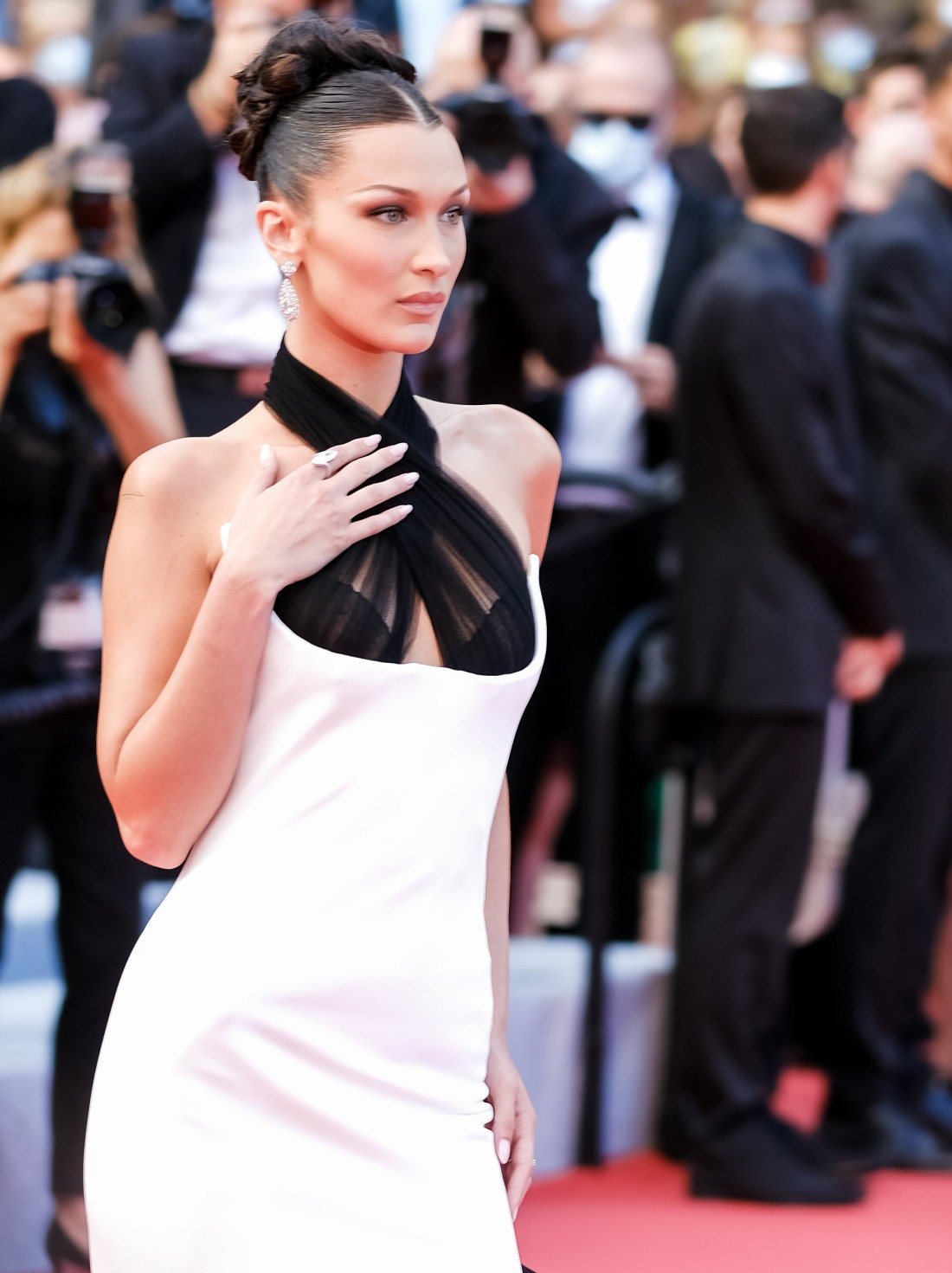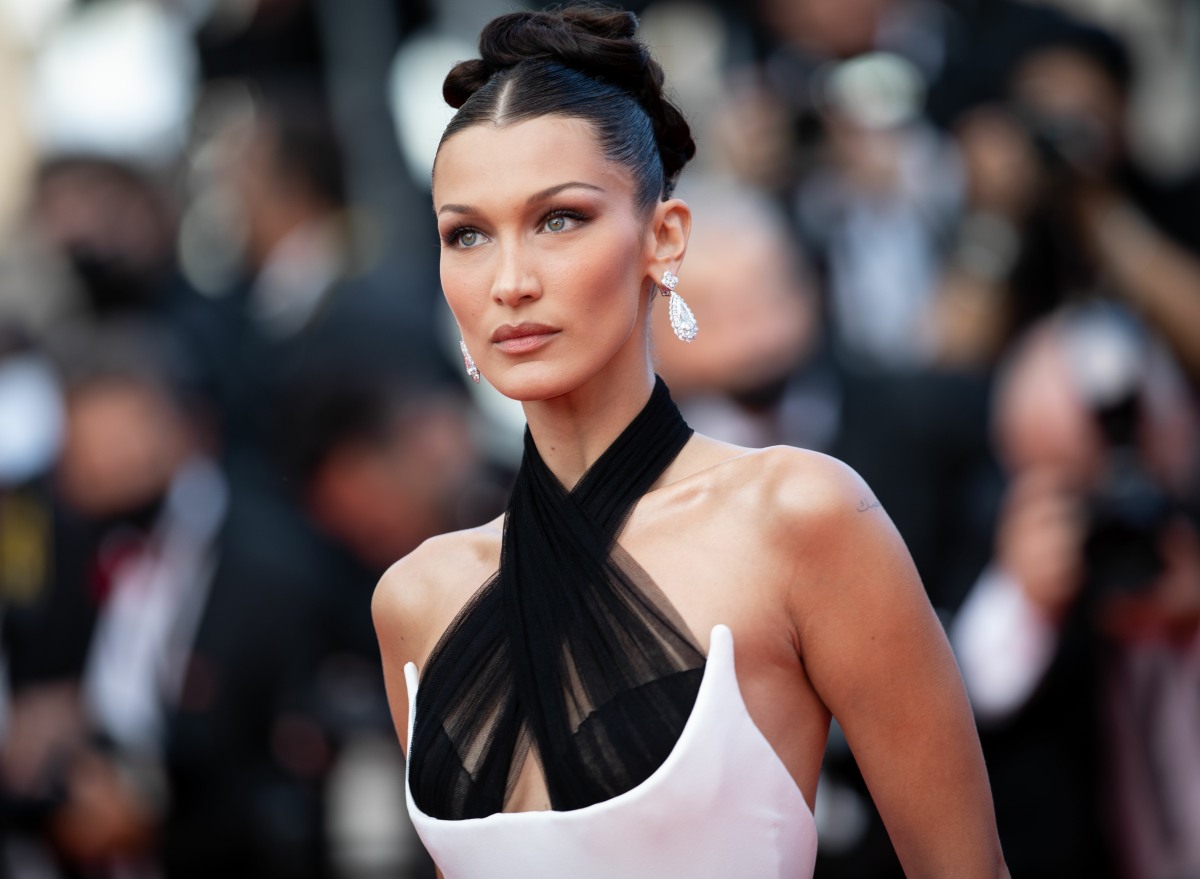 Maggie Gyllenhaal wore a custom Celine which, honestly, is kind of a snooze? She looks amazing in bolder colors.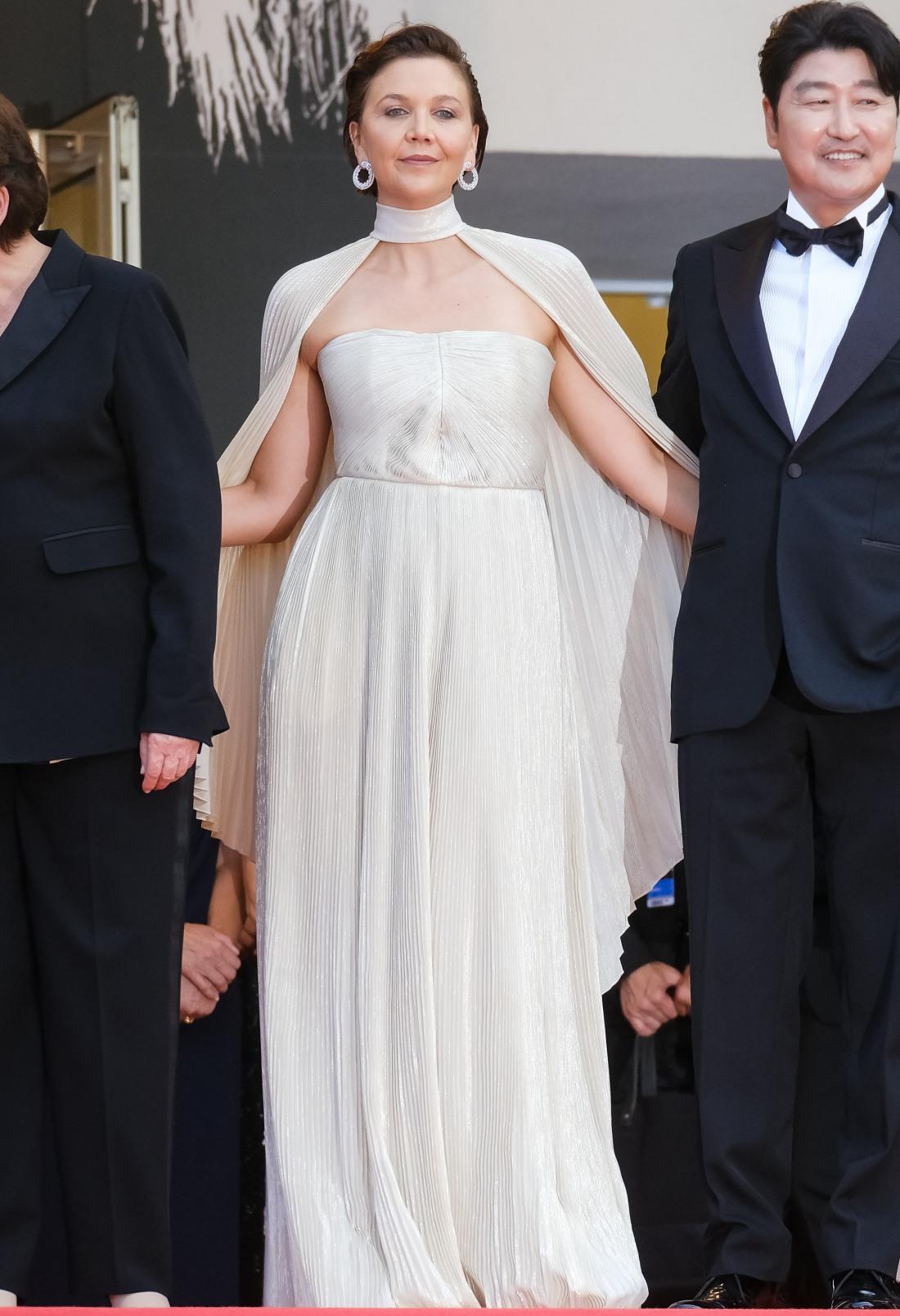 Speaking of bolder colors, here's Helen Mirren, dripping in jewels and clothed in a saffron Dolce & Gabbana. She pulls off the color and the epic jewels, but the designers behind D&G are f–king terrible and people just need to stop wearing these clothes.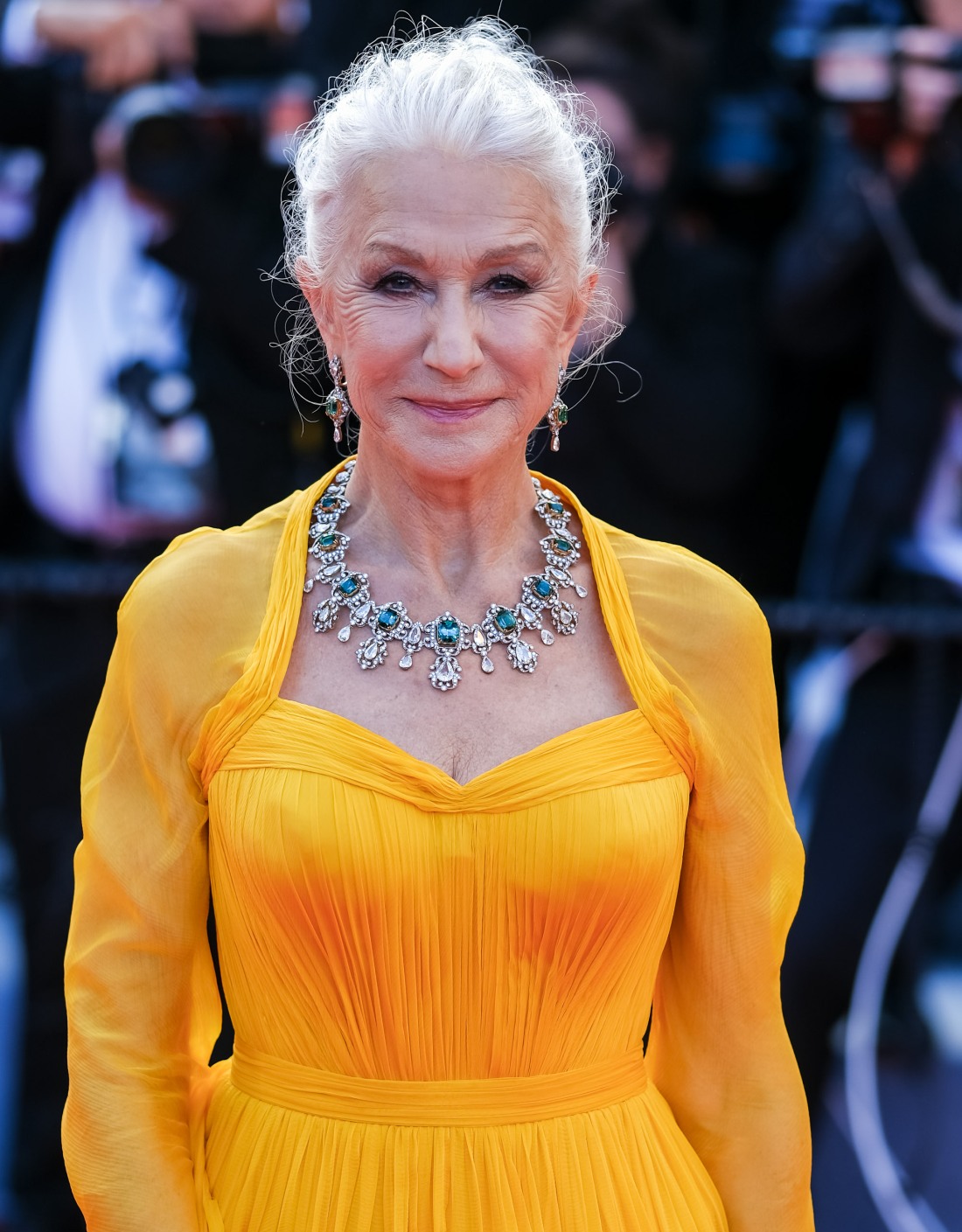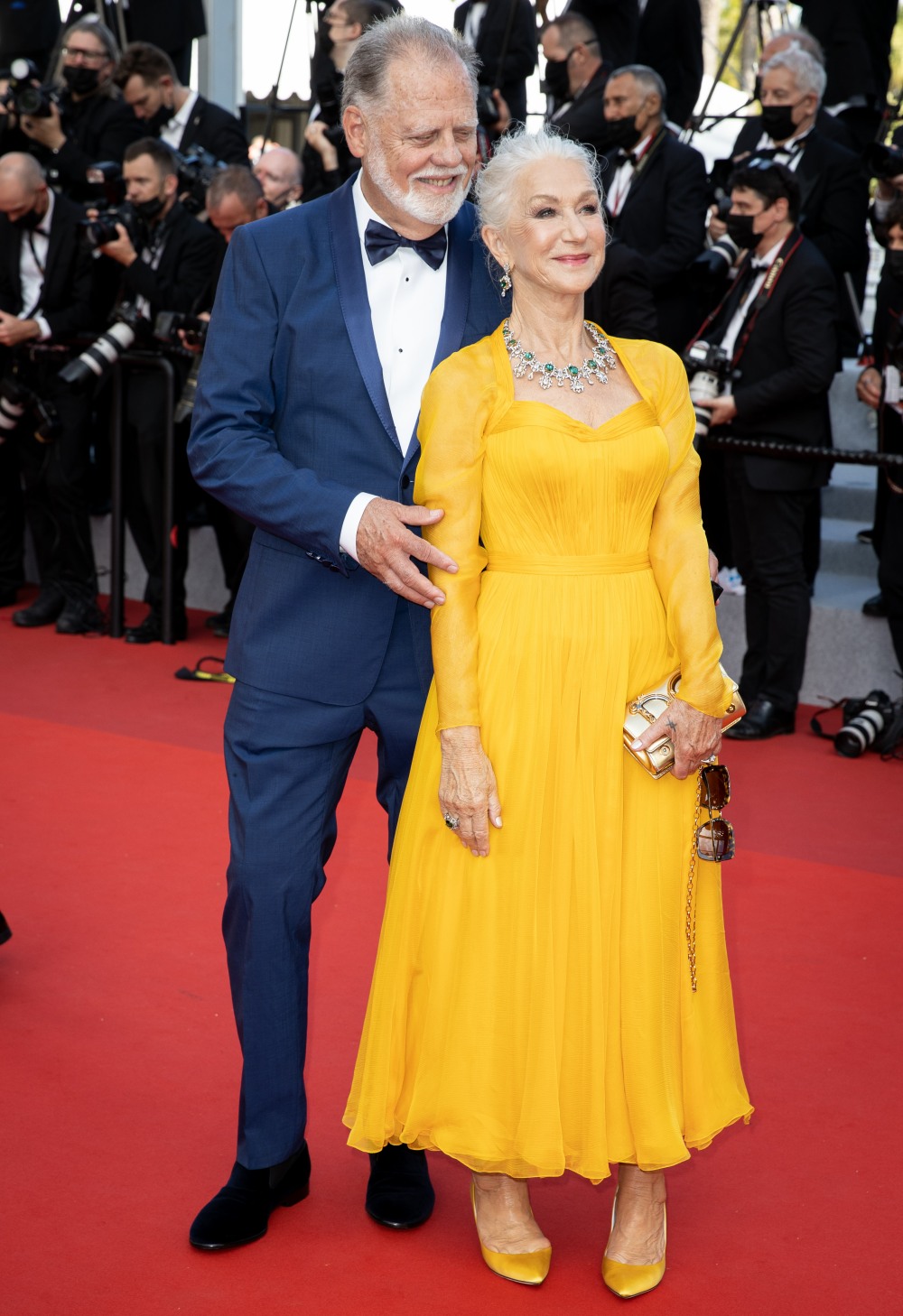 Jessica Chastain wore Dior. I wonder if this was her second choice after she spilled something on the first choice? This gown screams "back-up gown."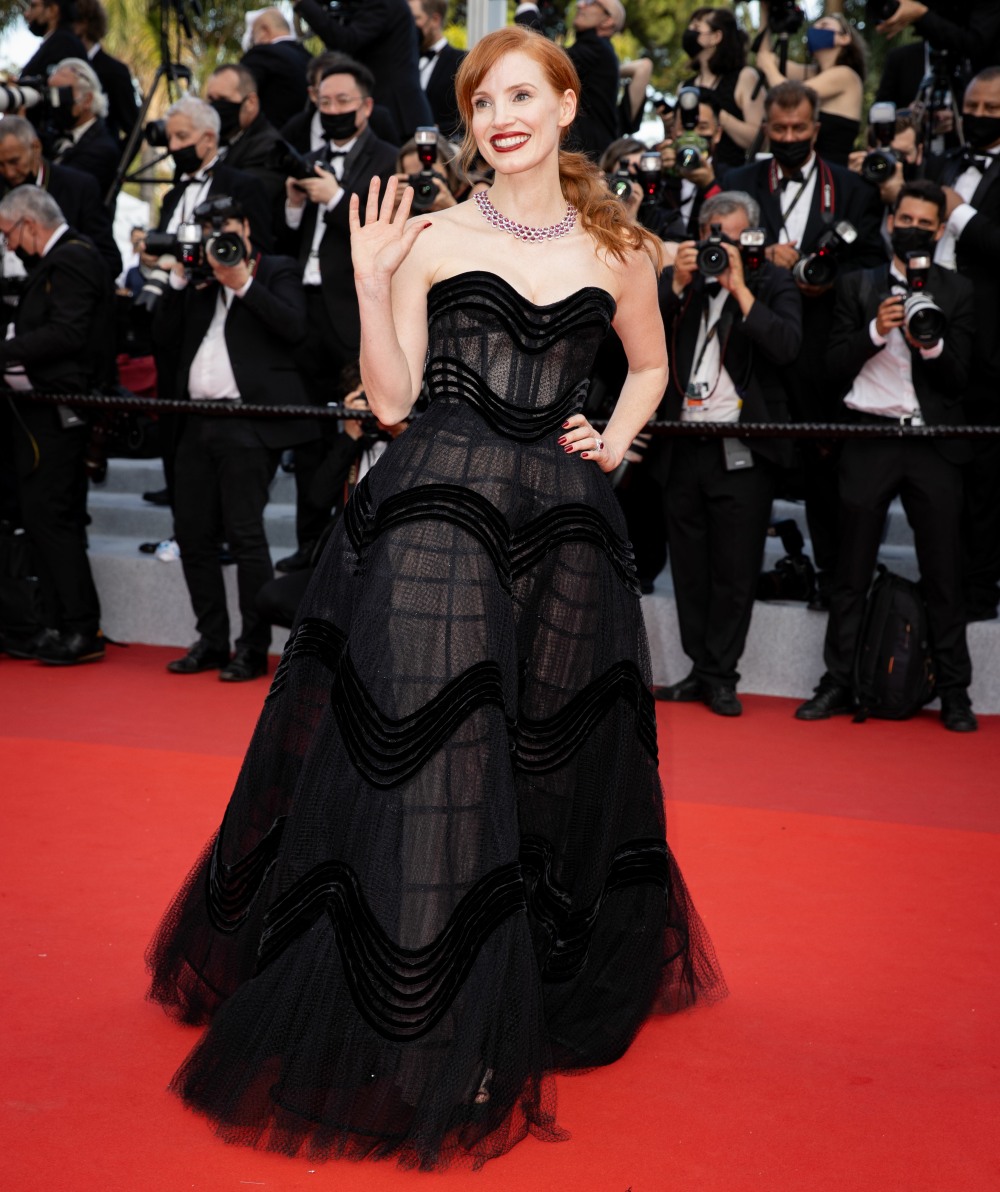 Marion Cotillard wore Chanel Fall 2020 Couture. She really loves that kind of "fish scale" pattern, she's always drawn to gowns like that. She's posing with Angèle, who is so French Belgian that she makes thick bangs look chic.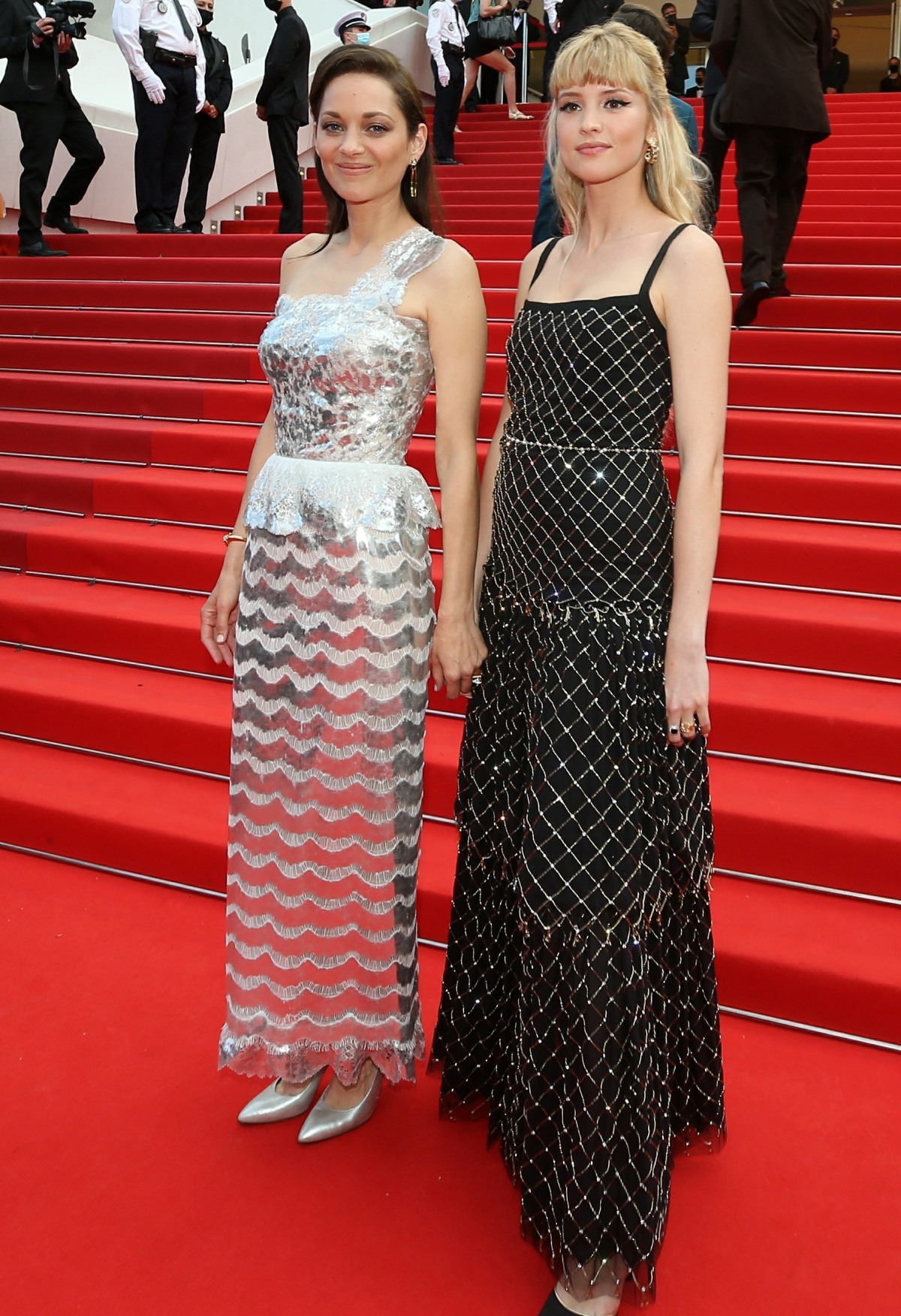 Jodie Foster is in Cannes to receive the Lifetime Achievement Award. She looks incredible in every photo I've seen of her – she's letting her grey hair come in and it looks so good. She also went with really simple silhouettes for her Cannes looks, like this custom Givenchy. Jodie brought her wife/partner Alexandra Hedison too!!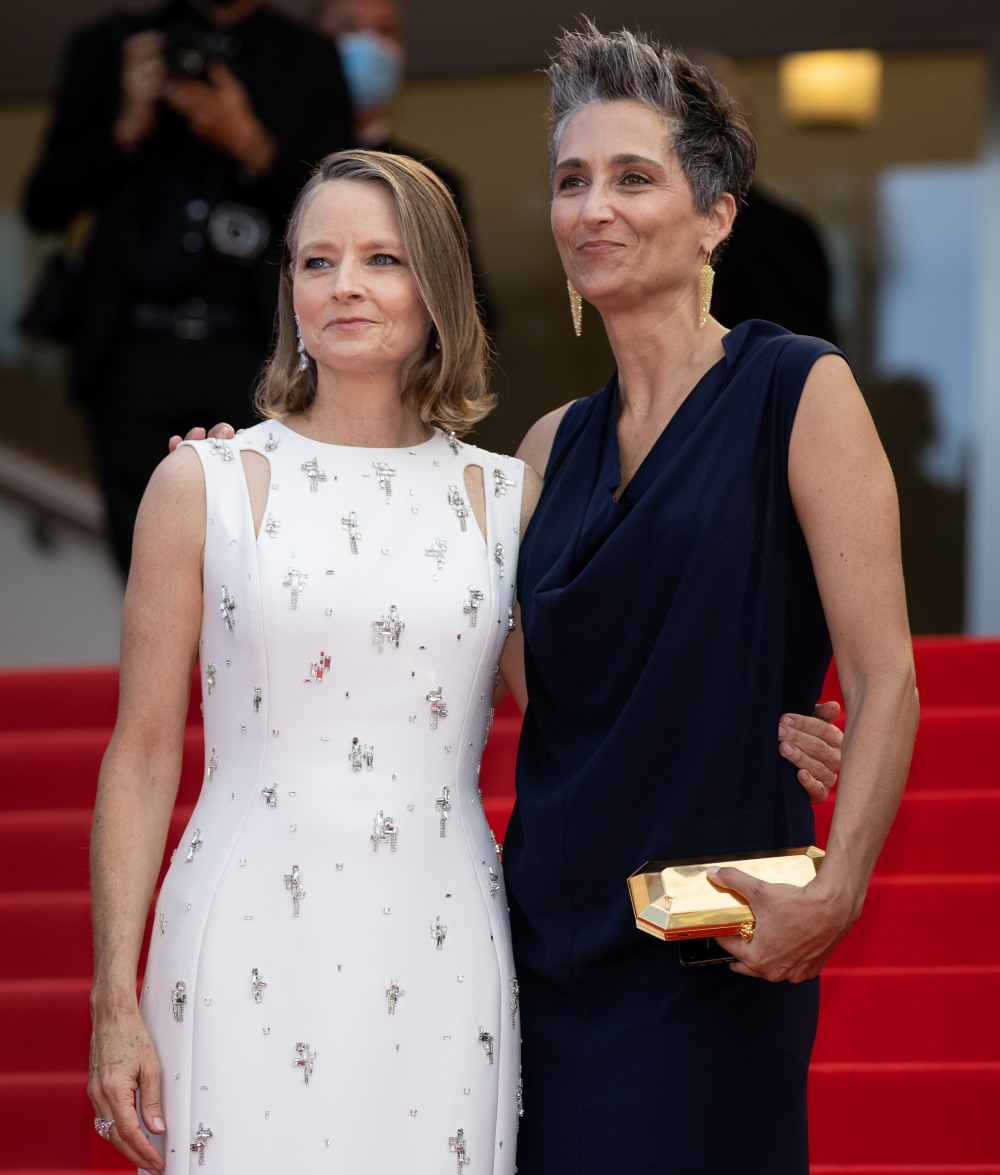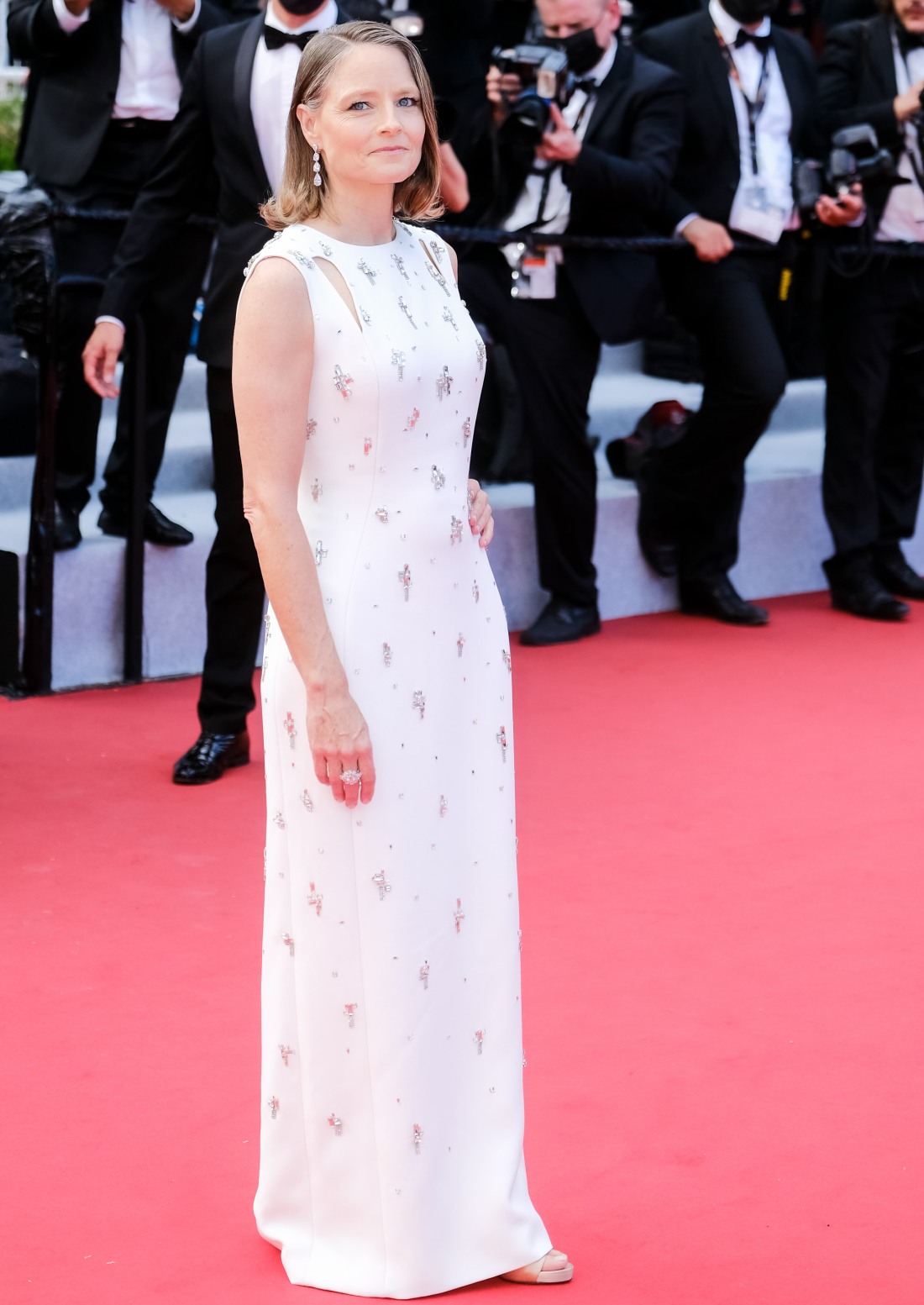 Carla Bruni-Sarkozy in a custom Celine. Glam. Completely glam.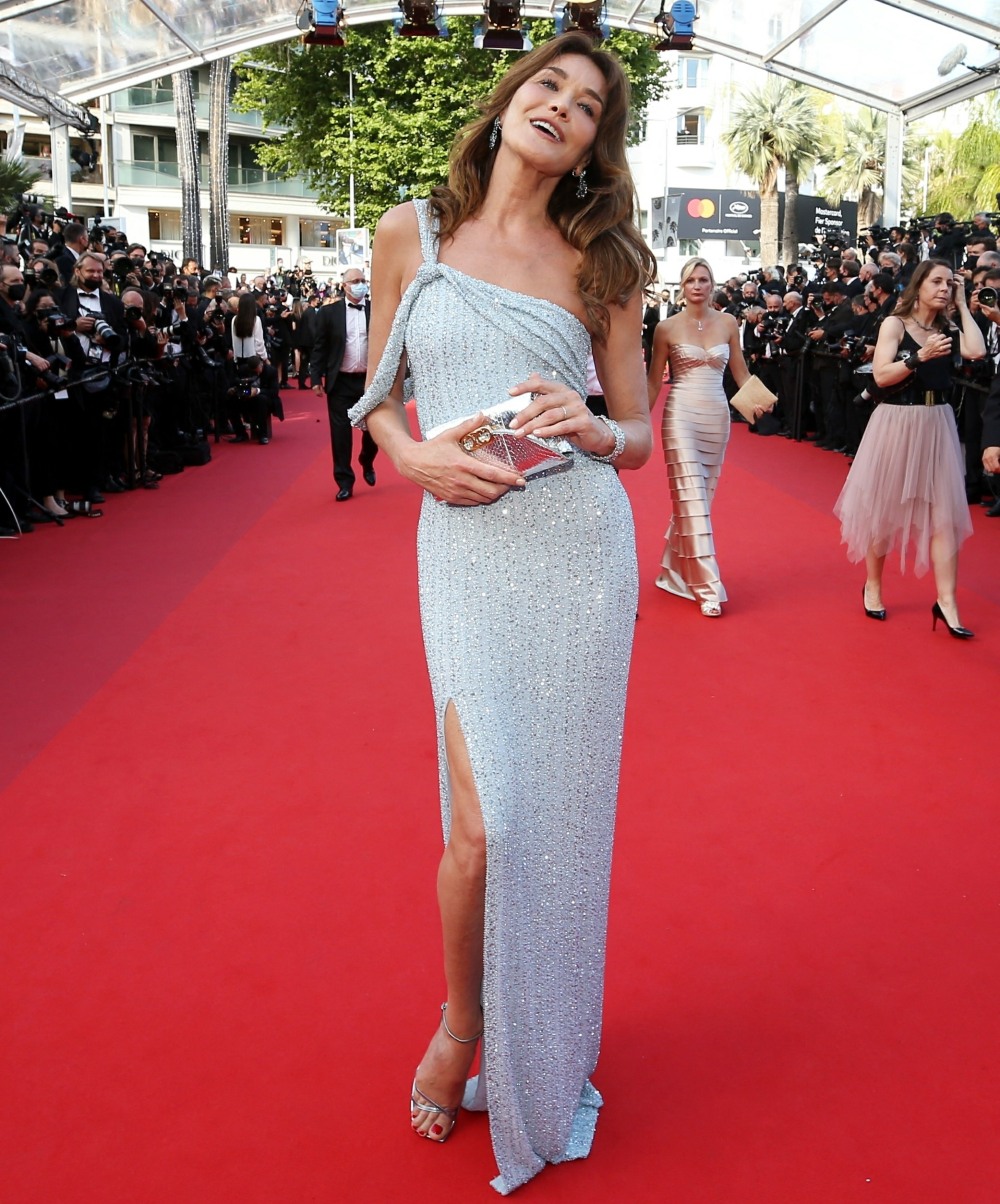 Spike Lee is the president of the Cannes Jury this year. In all of the photos, he looks like he's having a great time.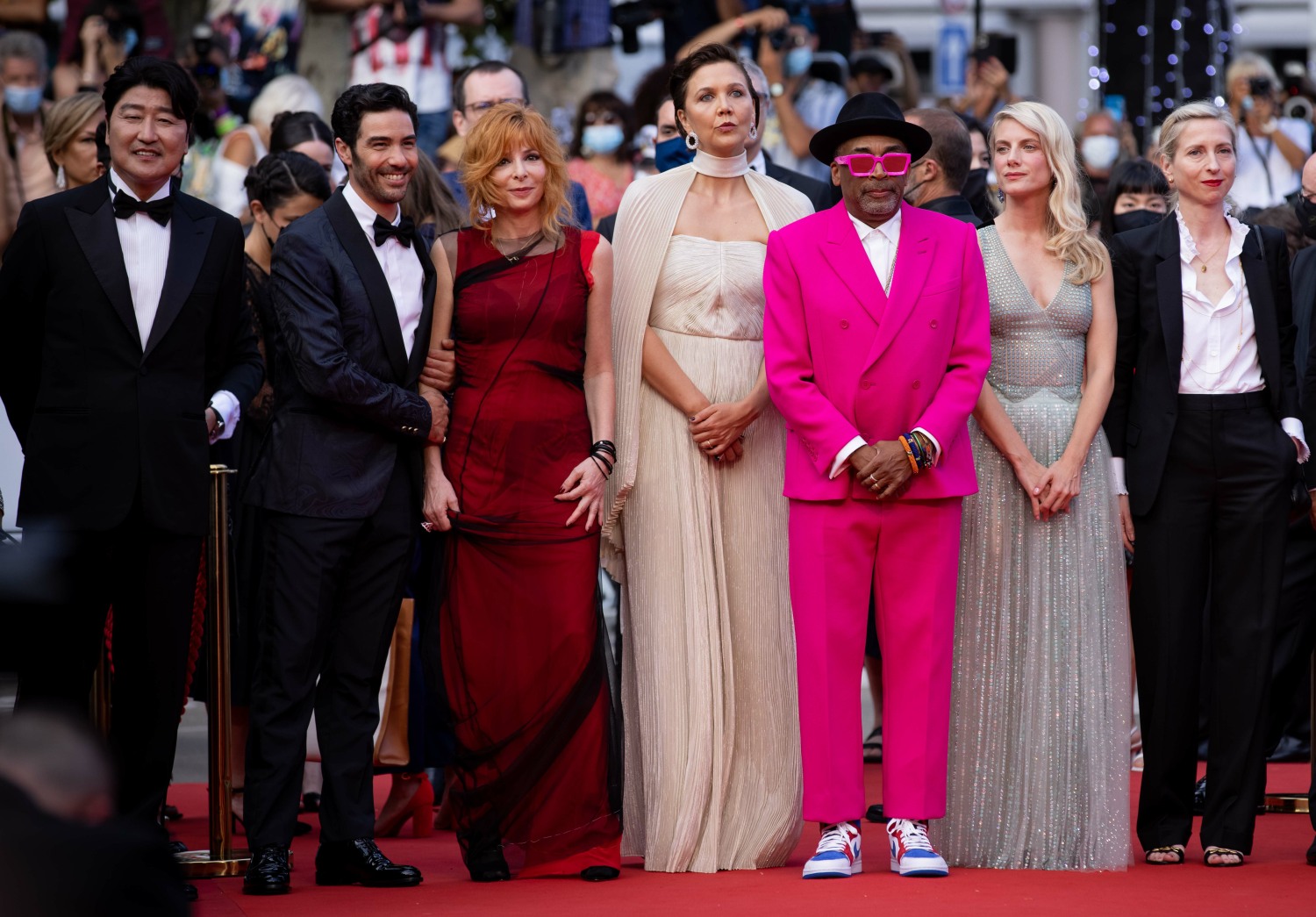 Photos courtesy of Avalon Red, Backgrid.