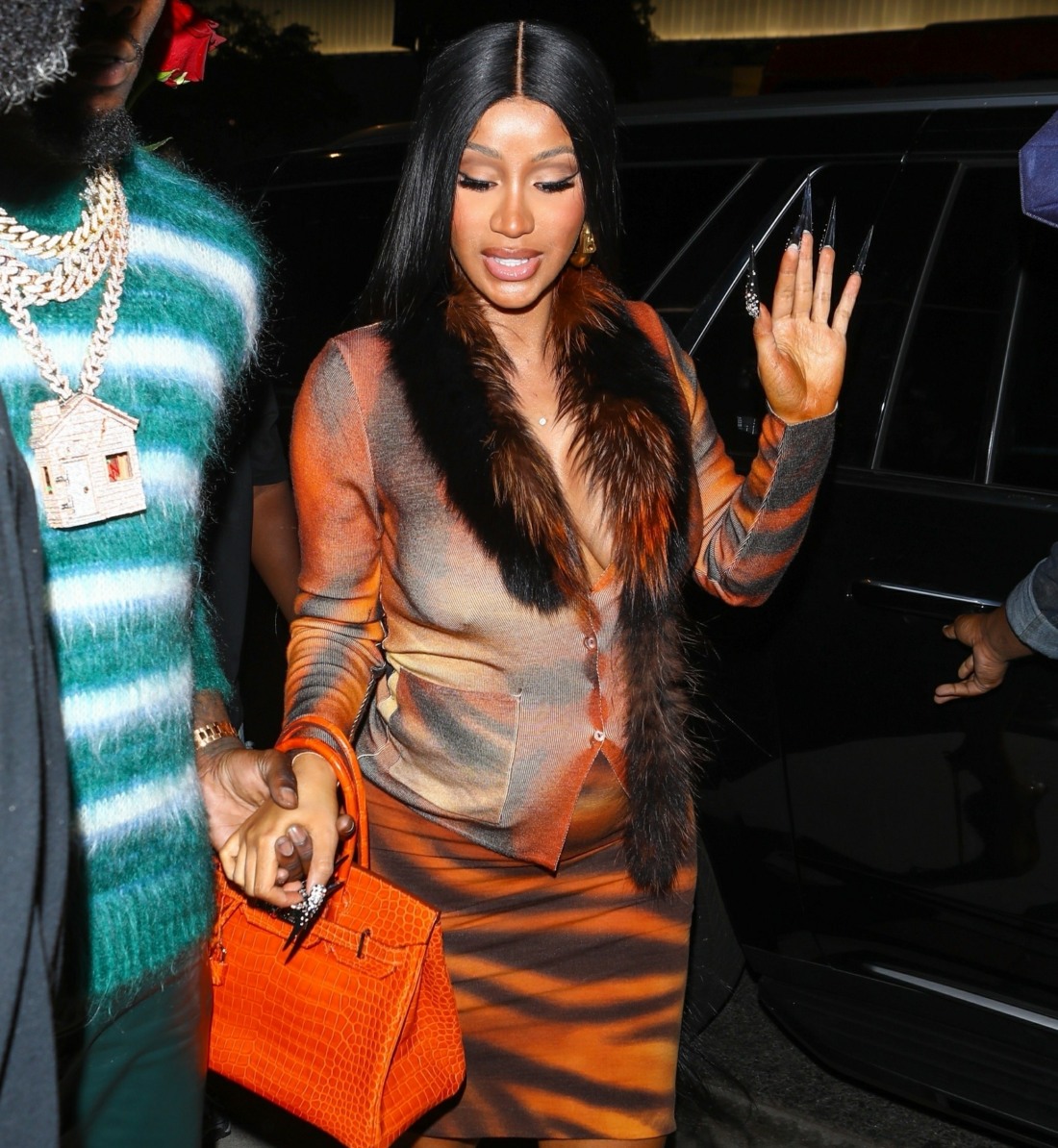 We barely talked about Cardi B's second pregnancy, which she revealed last week at the BET Awards. She performed with Migos and she had a sizeable baby-bump. Shortly after the performance, Cardi posted a NSFW pregnancy portrait confirming everything. I would guess that she's due later this summer, or early autumn at the latest. It would be a little bit funny to me if she ended giving birth on the one-year anniversary of her divorce filing, which happened last September. She basically got back with Offset a month after filing for divorce because, as she said at the time, she missed the D. Nevermind that there are probably tons of men who would love to provide for her sexually. Deep sigh.
Anyway, now that everyone knows that she's knocked up, Cardi has been taking it easy and getting absolutely insane manicures. Cardi has always loved long, acrylic nails and she spends a lot of money on her nails. But this is next-level. She got acrylics with literal diamonds and gems glued on, including what looks like a large, heart-shaped ruby and her name spelled out in diamonds. Note: it's possible that some of these are Swarovski crystals. But some are definitely real stones. In any case, the manicure is completely insane.
I'm giving ya my 2014 nails back again pic.twitter.com/y9iNrEE6WA

— iamcardib (@iamcardib) July 6, 2021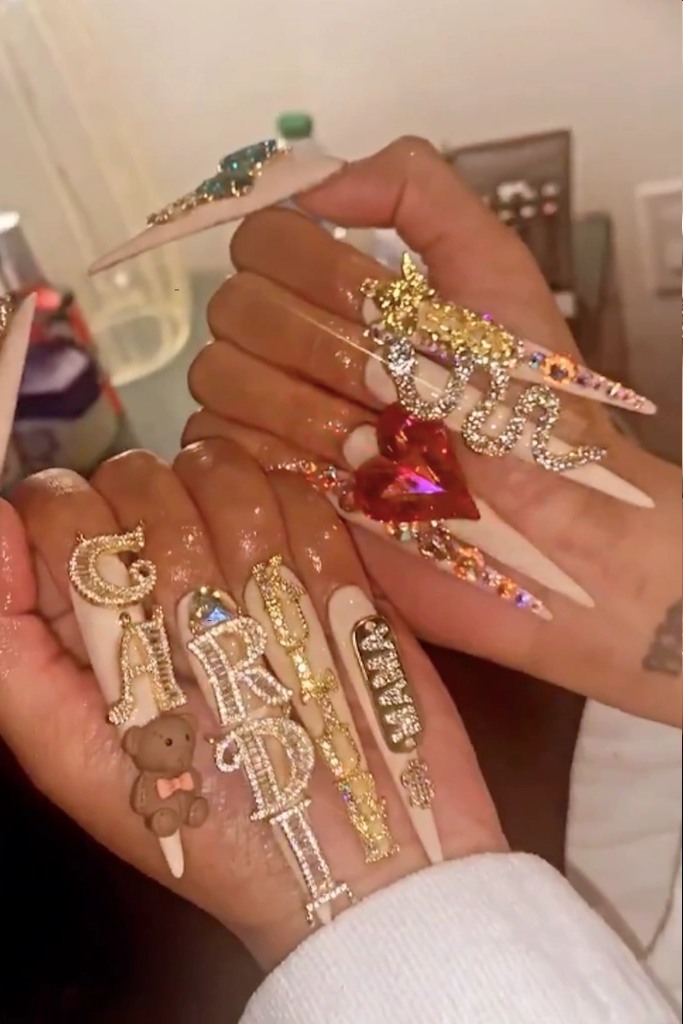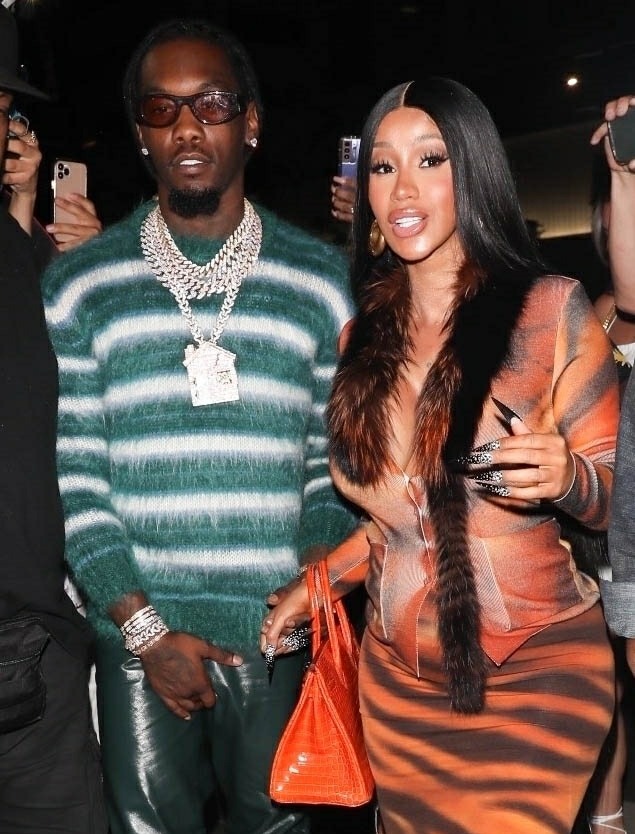 Photos courtesy of Backgrid.