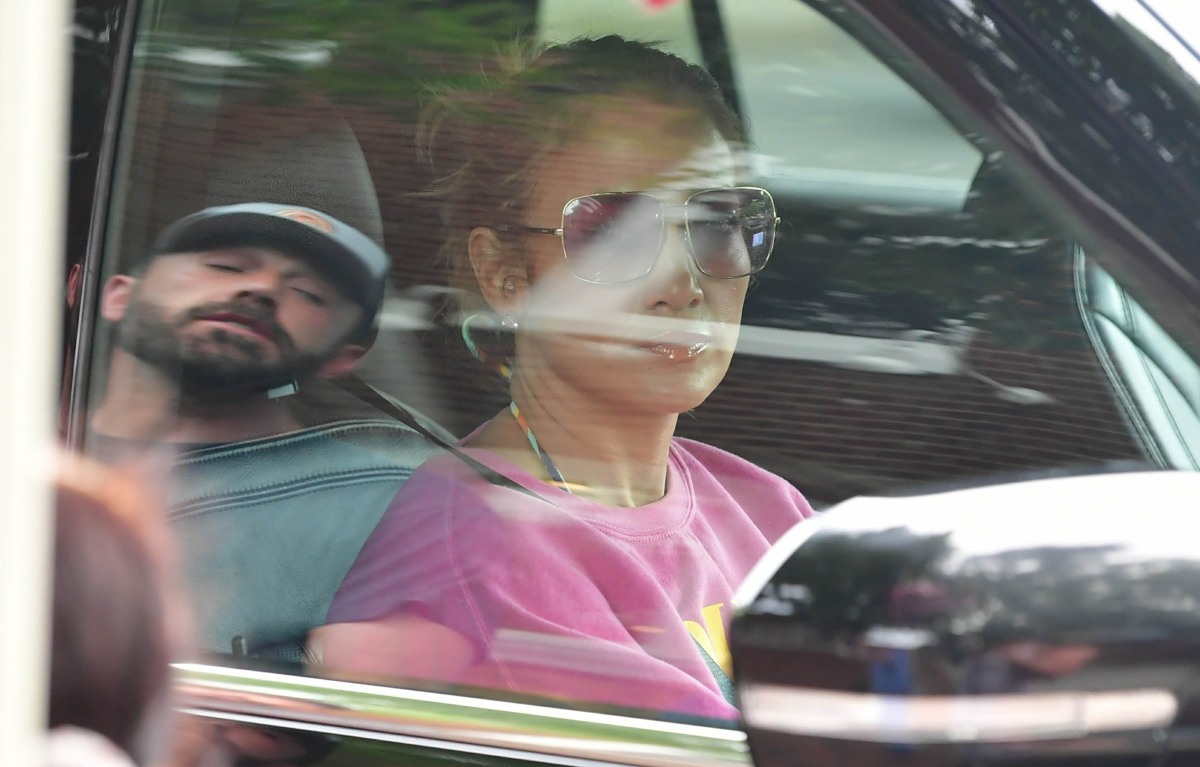 In recent weeks, Jennifer Lopez's manager and team decided to ease back on the wall-to-wall (de facto) press releases about how happy she is with Ben Affleck and how everything is amazing and look at them, in love again. I mean, those stories are still coming out, but we're just not getting the daily updates. More like one or two weekly updates now. Ben and Jen spent the Independence Day holiday in the Hamptons, with some of her family and friends. It's been less than three months, but I guess we need to hear that their relationship is super-strong and they're spending more time with their kids:
Jennifer Lopez and Ben Affleck's bond appears to be getting more solid every day. A source tells PEOPLE in this week's issue that "their relationship is very strong," and Lopez, 51, "is beyond happy" with Affleck, 48.

The singer and the Oscar winner recently jetted off to the Hamptons, where they were spotted enjoying a walk together on Saturday. The trip also included Lopez's 13-year-old twins Max and Emme, whom she shares with ex-husband Marc Anthony.

"They were with family and friends and had several activities planned, including beach outings, boating and a BBQ," the source tells PEOPLE.

Following their respective splits from Ana de Armas and Alex Rodriguez this year, Affleck and Lopez have been practically joined at the hip. "Ben always looks very happy when he is with Jen," a source recently told PEOPLE, as another insider said of Lopez, "She spends as much time with Ben as possible."

The couple has been getting to know each other's kids as Lopez plots a move from Miami to Los Angeles, where Affleck is based. "Ben is slowly getting to know [Jennifer's] kids, and his son is also spending time with Jennifer and her kids," says the source in this week's issue. (Affleck shares three children with ex-wife Jennifer Garner: son Samuel, 9, plus daughters Seraphina, 12, and Violet, 15.)
I wonder what Seraphina and Violet think about all of this, and I wonder how Jennifer Garner has framed their dad's latest relationship. I tend to believe Garner is just as nutty as any other celebrity, but she genuinely seems like a great mother and I doubt Garner is, like, bad-mouthing J.Lo to her kids. But the oldest girl especially is old enough to understand a lot of what's going on. As for how Marc Anthony feels… I mean, by all accounts, Marc and Jennifer are still really close and they regularly vacation together and spend lots of time together as a family. I kind of wonder how Marc and Ben feel about each other! Anyway, a messy modern family. Or at least it will be once Ben dusts off that pink diamond. NOOOO! We cannot get ahead of ourselves. I need Bennifer to last for months!!
The photos in this post are from Ben and Jen's shopping excursion in the Hamptons this week. He drove, and Jennifer's kids were with them. There are some poor-quality shots of Ben with Emme walking around.
Ben Affleck bonds with Jennifer Lopez's daughter Emme as the trio enjoy a shopping trip https://t.co/rEmzvqZ14c

— Daily Mail Celebrity (@DailyMailCeleb) July 7, 2021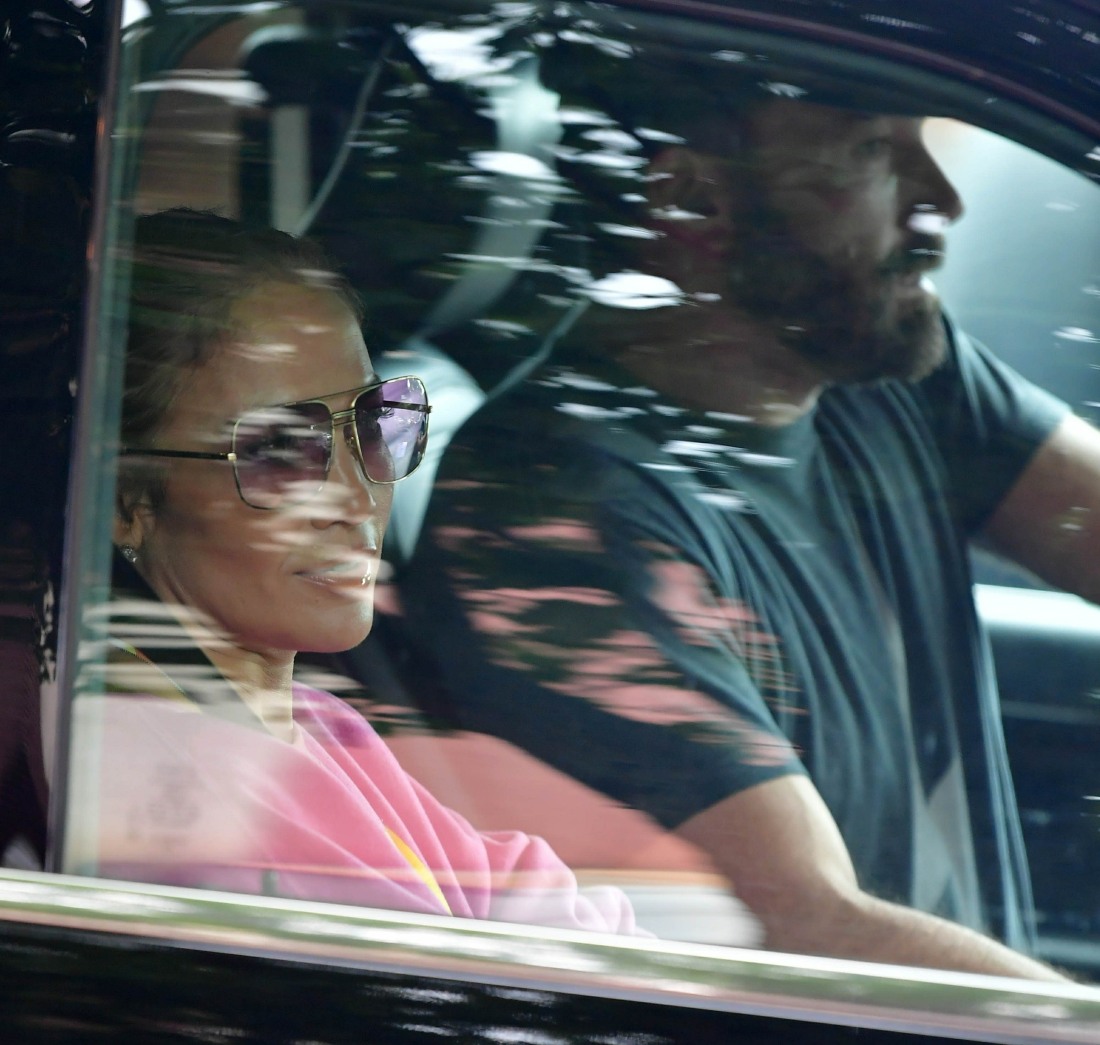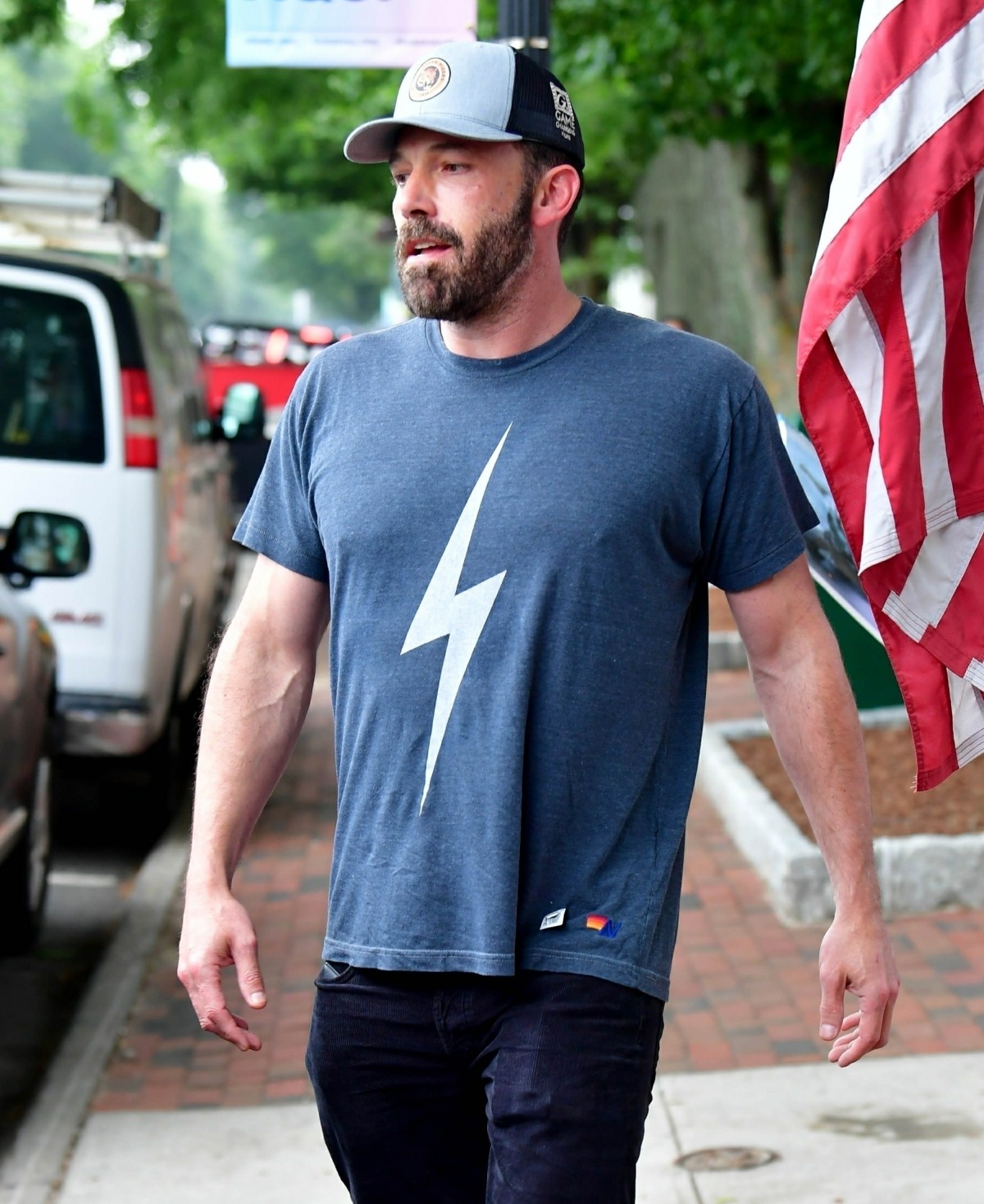 Photos courtesy of Backgrid.