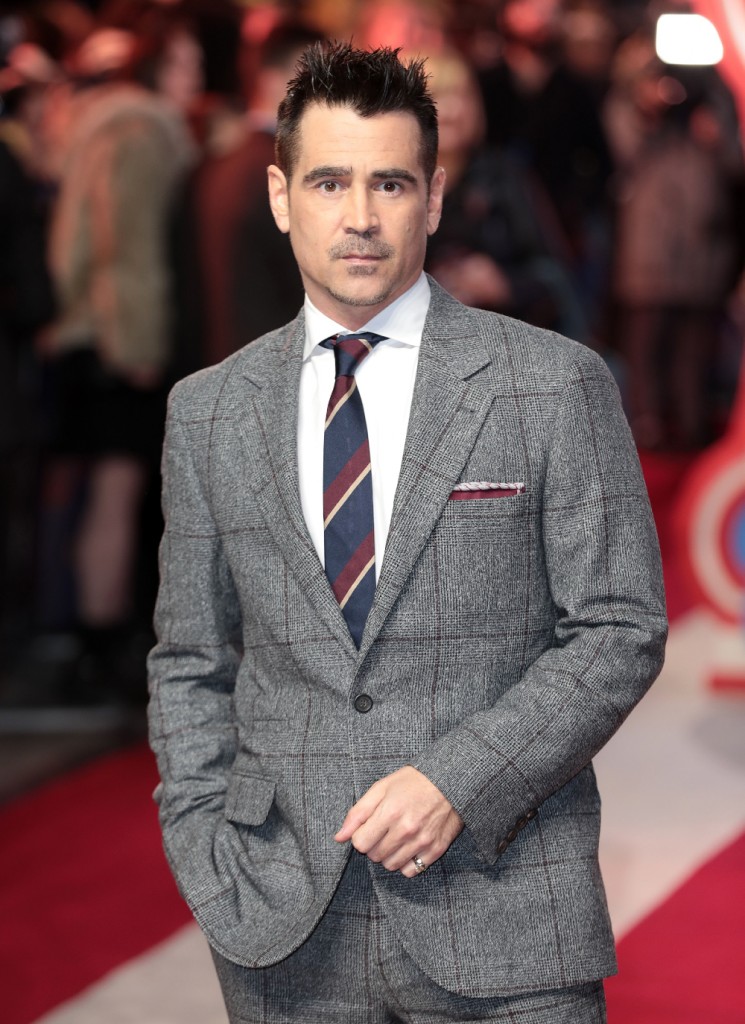 Colin Farrell raised pulses a few weeks ago when he was photographed running shirtless in Los Angeles. But Wednesday, Colin tugged at our heartstrings when he got choked up about the homeless situation currently overwhelming LA. While speaking with guest host Wanda Sykes on Jimmy Kimmel Live, Colin switched from jovial to sincere to discuss the impact the pandemic has had on society. One terrible outcome is the surge in the unhoused population to which Colin referred. Yahoo Entertainment has his comments.
During what began as an upbeat and fun interview with Colin Farrell on Jimmy Kimmel Live Wednesday, the actor's mood suddenly changed after he brought up the current homelessness crisis in Los Angeles. It's a problem that's not hard to miss, especially in Hollywood, where the show is taped. Farrell was talking about the difficulty of the past year in terms of the pandemic and social unrest with fill-in host Wanda Sykes, before gesturing toward the outside of the building.

"The homelessness here. It's pretty tough to see," Farrell said, beginning to tear up. "It's pretty tough to see. I don't get it. Am I doing anything about it right now? No. I'd like to think about doing something about it. I don't understand how so many people can be on the street."

The Los Angeles Homeless Services Authority said there were 66,436 people in Los Angeles County experiencing homelessness as of January 2020. But that number is expected to rise dramatically in a post-COVID world.
I feel Colin on this. Obviously, the pandemic is not solely to blame for the unhoused situation. I think it shined a brighter light on it, though. Many Angelenos are waking up to how many of our neighbors are forced to live on the streets. The complexities of the problem are far too vast for me to go into here. One of the few good things about that terribly done Netflix series, The Vanishing at the Cecil Hotel, is it did explain how systematic LAs homelessness is. I've seen an increase in the last two years. Whether that is me being more aware or an actual increase, I don't know. I do know that there are several homeless encampments near Union Station and none of them were visible during the Oscars. The city vehemently denies moving those populations to other areas, but they've lied about moving communities before. I also understand what Colin is saying about not doing anything personally. I donate time, clothing, money. I watch my ballot measures and attend council meetings regarding shelters and housing. But I know I'm not doing enough, not for the numbers we have and certainly not for what's coming. Yahoo points out that Colin does work with the Homeless World Cup Foundation. Plus he helped a man in Toronto who needed essentials. It's easy to get angry at rich people shedding tears for less fortunate, but at least he's talking about it.
Colin's emotions are on high for a couple of reasons these days. He just completed the Brisbane Marathon in June. More pressing, though, his son Jack, who has Angelman syndrome, turns 18 this year. Colin and Jack's mother, Kim Bordenave, are filing for a conservatorship of Jack to continue to access his medical records and to make decisions for him. Since Jack is nonverbal, he cannot state who he would want as conservator, so the courts have to decide. The court date is set for Sept 27.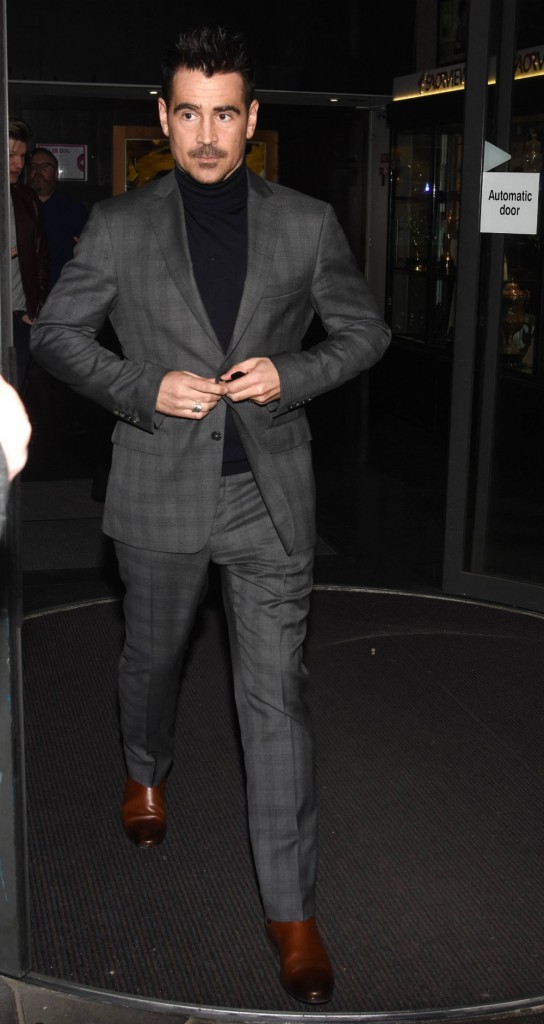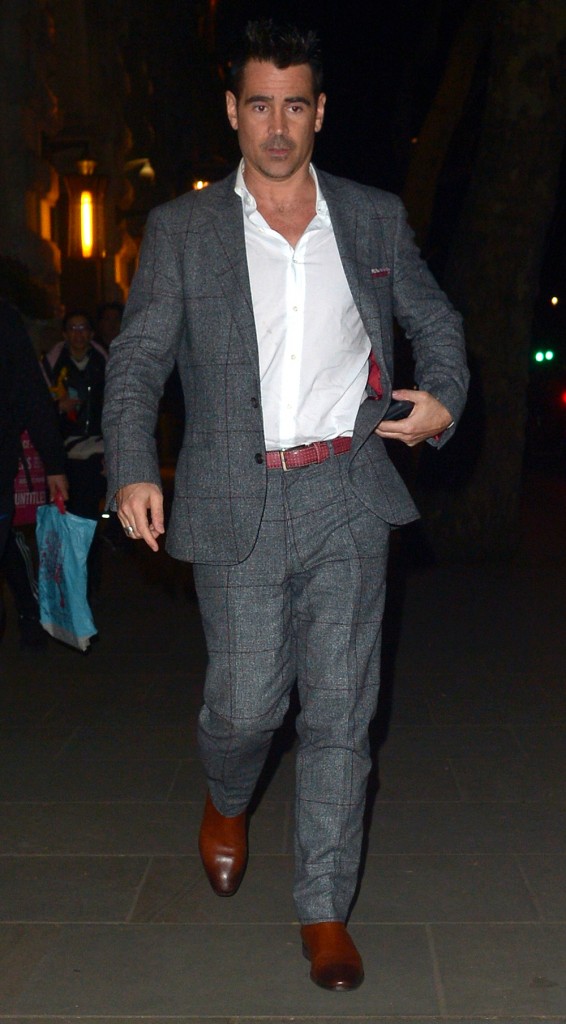 Photo credit: Avalon Red and Getty Images