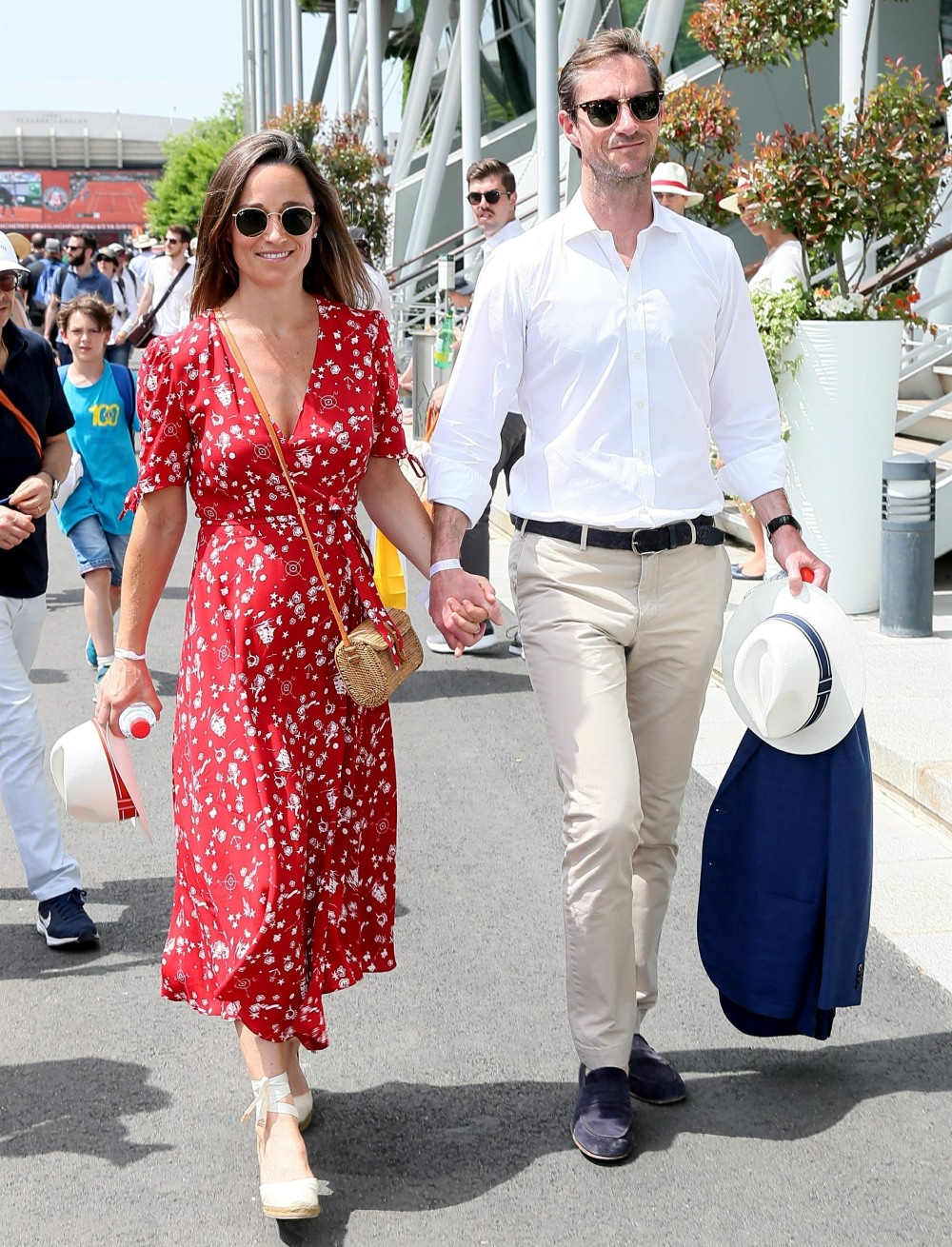 When did Prince William really begin to put some daylight between himself and the Middletons? I still think it goes back to Tatler's "Catherine the Great" cover story last year, when Kate wanted her PR to be that she's "the kingmaker" and William would be nothing without her buttons and keenness. Tatler made sure to include Rose Hanbury's name and a lot of shadiness towards Kate's family too and the whole thing turned into a massive PR debacle. In the year that followed, Kate continued to lean into this "Kate the Keen Kingmaker, Top CEO, Lynchpin Guevara, Peacemaker Extraordinaire" storyline. And William doesn't want it. That storyline doesn't benefit him or his Future King plans. So he's been disentangling himself and the Middletons are getting increasingly hysterical as they try to bring him back into the fold.
Why am I bringing this up? Apparently, Pippa Middleton and her husband, Terribly Moderately Wealthy James Matthews, were at Wembley Stadium on Wednesday night for the England v. Denmark Euro semifinal. The Daily Mail thoughtfully noted that Pippa and James were not invited to the VIP Box to watch the match with Pippa's brother-in-law.
Pippa Middleton cut an elegant figure as she joined her husband James Matthews to cheer on England at Wembley last night. The mother-of-two, 37, opted not to wear a football shirt and instead chose a cream blouse and baby pink culottes, which she paired with tan wedges, to watch the Three Lions triumph in the Euro 2020.

The Duchess of Cambridge's sister arrived alongside her billionaire husband, 45, leaving children Arthur, two, and newborn Grace at home, and could be seen queuing alongside punters to enter the event.

Pippa's brother-in-law the Duke also attended the match last night, although the couple did not join him in his box. Meanwhile Kate Middleton was unable to attend, having been forced to self-isolate after she came into contact with someone who tested positive – despite being double-jabbed and testing negative for the virus herself.
Terribly Moderately Wealthy James is not a billionaire! Fake news! The whole reason I call him TMW James is because the Middleton Propaganda endlessly repeated that James was and is "terribly rich." When people finally began to assess James' actual worth, yes, he's wealthy and he comes from a wealthy family but he's not a billionaire!
As for Pippa and James not getting into the VIP Box. I understand the explanation/excuse, which is that the section is for VIPs, royals and politicians. That's all true. But it still feels notable that Prince William and his sister-in-law were at the same event and they apparently didn't sit together, see each other or speak to each other? Are the Middletons out in the cold?
Pippa Middleton and husband James kept a low-profile as they queued with punters to cheer on the Three Lions at Wembley https://t.co/vFcN5GLbZs

— Daily Mail U.K. (@DailyMailUK) July 8, 2021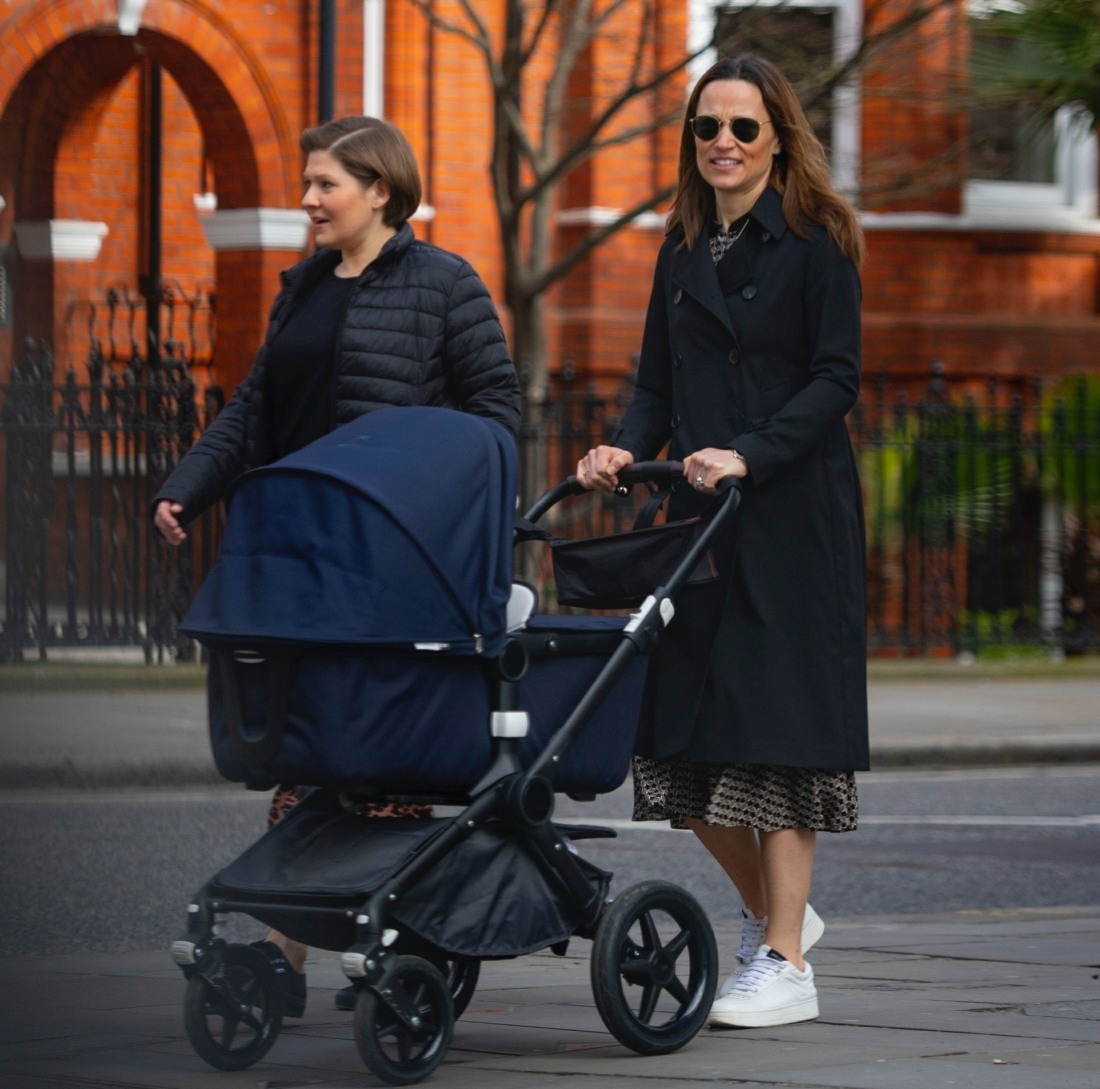 Photos courtesy of Avalon Red, Backgrid.