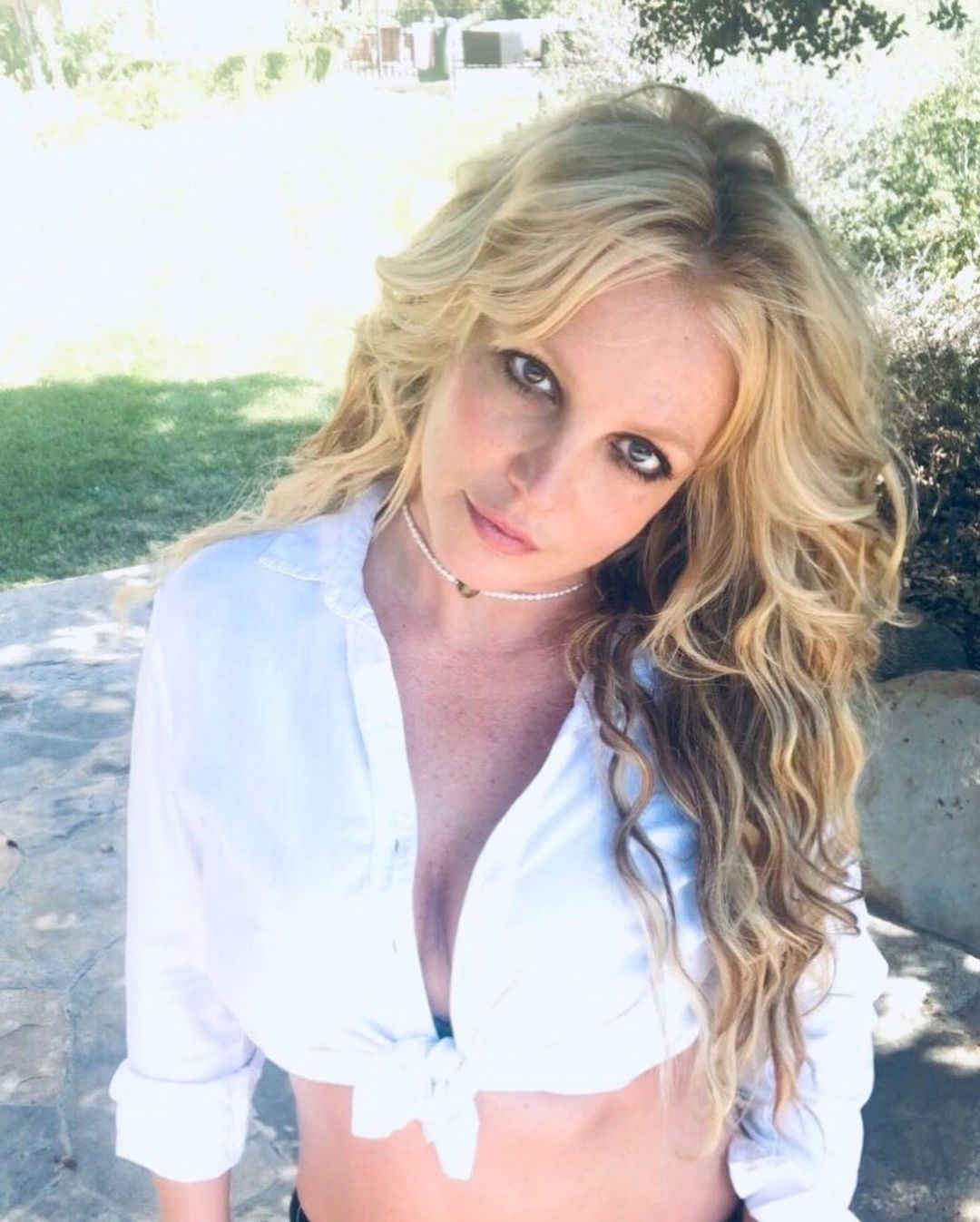 Earlier this week Britney Spears's court-appointed lawyer, Sam Ingham, requested to step down once Britney gets another attorney. After Ingham resigned, Britney's conservator of her person, Jodi Montgomery, requested that a guardian be appointed to help Britney select her own attorney, without further medical evaluation, as Britney requested. Britney's testimony in her case, made public two weeks ago, really blew the lid off what's been happening to her the past 13 years. She's been controlled, emotionally and physically, to the point where she can't choose when to get her hair and nails done or which friends to see. Worse than that was the fact that she has an IUD in that she can't remove without permission. The Ronan Farrow New Yorker piece detailed more of the human rights abuses that Britney has endured.
Britney's conservator, Jodi Montgomery, is feeling the heat now that the public knows what's been happening to Britney. She says she's received death threats and she petitioned the court for $50k a month, from Britney's estate naturally, to hire private security. Britney's father Jamie, the only conservator left now that Bessemer Trust has stepped down, is trying to deny that request. It looks like there's a civil war happening among Britney's conservators. Deadline explains this latest development.
As the exits and resignations from Britney Spears' controversial conservatorship snowball, the focus has now turned to the bottom line of the singer's more than $50 million fortune. Specifically, one day after temporary co-conservator Jodi Montgomery requested big bucks for increased security amidst death threats, the singer's father and co-conservator wants to solidly put the kibosh on handing out any more cash.

"If the Court grants the Ex Parte Petition, it is anticipated that Ms. Montgomery will not be the only one requesting additional protection to be paid by the Conservatorship Estate," the opposition from the elder Spears states (read it here). "The nasty rhetoric and threatening emails, social media posts, and voicemail messages are pervasive and ongoing and impact multiple people involved in or related to the Conservatorship, including the Conservatee, Mr. Spears, other family members, Ms. Montgomery allegedly, and many of their attorneys and other professionals involved – some more than others, and some more threatening than others," the… filing adds.

Facing the alleged harsh intimidation that has come out of the glaring spotlight of Britney Spears' sometimes shocking remarks to LA Superior Court Judge Brenda Penny and others on June 23, Montgomery is asking for $50,000 a month for 24/7 protection.

That sum is based on an estimation from Black Box Security, who have been providing protection in various forms for the Spears conservatorship, of the requirements at Montgomery's "residence / home office for a couple of months," according to a proposed order submitted to the court.

Citing threats of "violence and even death" in her July 7 petition, court appointed licensed private professional fiduciary Montgomery said that "security has determined the security risk to be serious enough to recommend that 24/7 physical security be provided to Petitioner on an interim basis in order to protect her from harm and until such time as Petitioner can make certain security improvements at her home office/residence."

Part of the not so passive aggressive showdown between the co-conservators, one who is distinctly not in his daughter's good books and one who at least has a working relationship with the singer, will be over time, as well as money.
Did you guys watch I Care a Lot, the Netflix drama with Rosamund Pike and Dianne Weist? It was a fictional account of conservator abuse, and it was fascinating. I keep thinking of that movie as I hear about the latest developments in Britney Spears's conservatorship case, along with Framing Britney Spears of course. Is this how Britney's conservatorship is finally going to be dissolved, by a thousand paper cuts and infighting instead of the "right" way, by it being declared unnecessary and abusive? Consider how much public interest this case needed and how Britney is still being controlled in every aspect of her life, to the point where she hasn't even been granted the right to choose her own attorney. It's likely this conservatorship has drained her of hundreds of millions of dollars. Everyday people unjustly under a conservatorship must be so screwed.