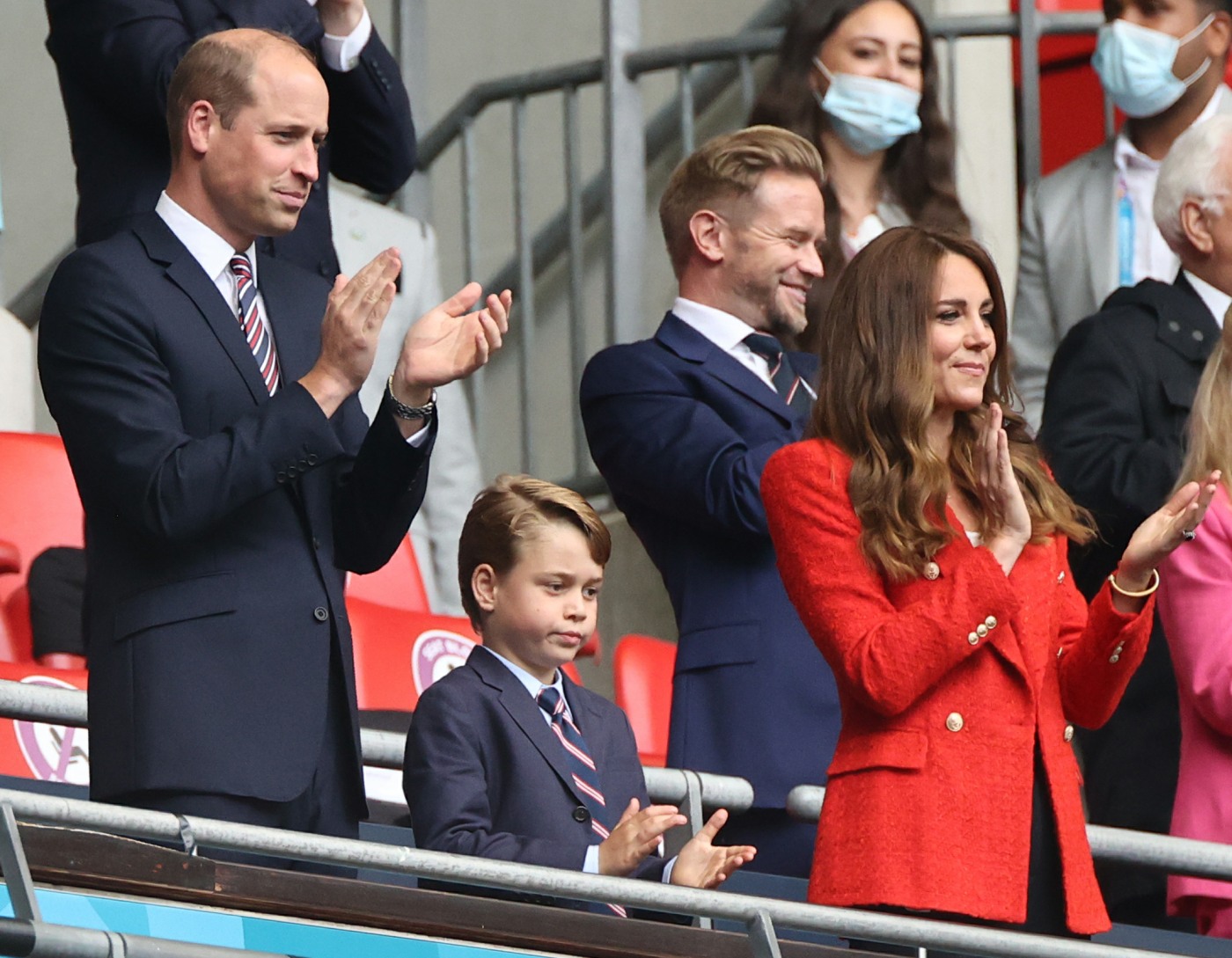 Prince George has been to only a few football matches with his parents. His father attends those matches to "work," because "attending football matches" counts as work for William, and because he's a big important Elegant Other Brother who must officially greet people at the VIP section of the games. So when George wanted to come to the England's match in the Euro semifinal, William allowed him to come, but only because Kate was there to look after George. This is the claim from Duncan Larcombe, who also makes some very specific claims about how much George idolizes his father. Hm.
Prince George 'begged' Prince William to take him to watch England play Germany in the European Football Championship, a royal expert has claimed. The young royal, seven, dressed in a smart suit and tie similar to his father's, made a surprise appearance alongside the Duke and Duchess of Cambridge, both 39, at Wembley Stadium for the Euro 2020 last-16 clash last week.

It was a big moment for George, who only steps into the spotlight with his parents on select occasions, as he enjoyed his first England game, while his sister Princess Charlotte, six, and brother Prince Louis, three, most likely stayed at home.

Duncan Larcombe has now revealed the little royal was determined to attend the match with his father, telling OK!: 'George idolises his dad. That's why we saw him looking so smart in his suit – he really wanted to dress like William.'

While it has been confirmed Prince William and Kate will attend the final Euro 2020 match on Sunday, it is unknown if George, who has been described as 'football mad', will join them to see The Three Lions take on Italy at Wembley.

The royal expert said the Duke is George's 'hero', revealing: 'William would never have normally taken him to the football because it was an official outing in his role as president of the FA, but George absolutely begged to be allowed to come along.'

He said the little royal, who he described as 'a pretty big character', 'twisted his parent's arms', adding: 'That's why Kate came, so that when William had to meet all the dignitaries, George could stay with her.'
I've been saying this for months, but it continues to be f–king hilarious to me to see how William and Kate's PR diverged, and how consistently out-of-touch they are with each other. Kate does the most to be everything, the keenest linchpin, the most button-covered peacemaker, the Top CEO who basically runs the entire Firm and the only one who can soothe her weak, immature, petty, vindictive, angry husband. And William's PR consistently and completely blanks on her: William is big and important and Kate is there to look after the children. It's so strange.
As for the stuff about George… I have no idea if George *wanted* to wear a suit, but if he did, he was probably bristling against the fact that his mother prefers to dress him up like Little Lord Fauntleroy. It was either velvet, buttons & tassels or… a suit. It's also just so curious that the Cambridges are now completely fine with putting their kids out there so much.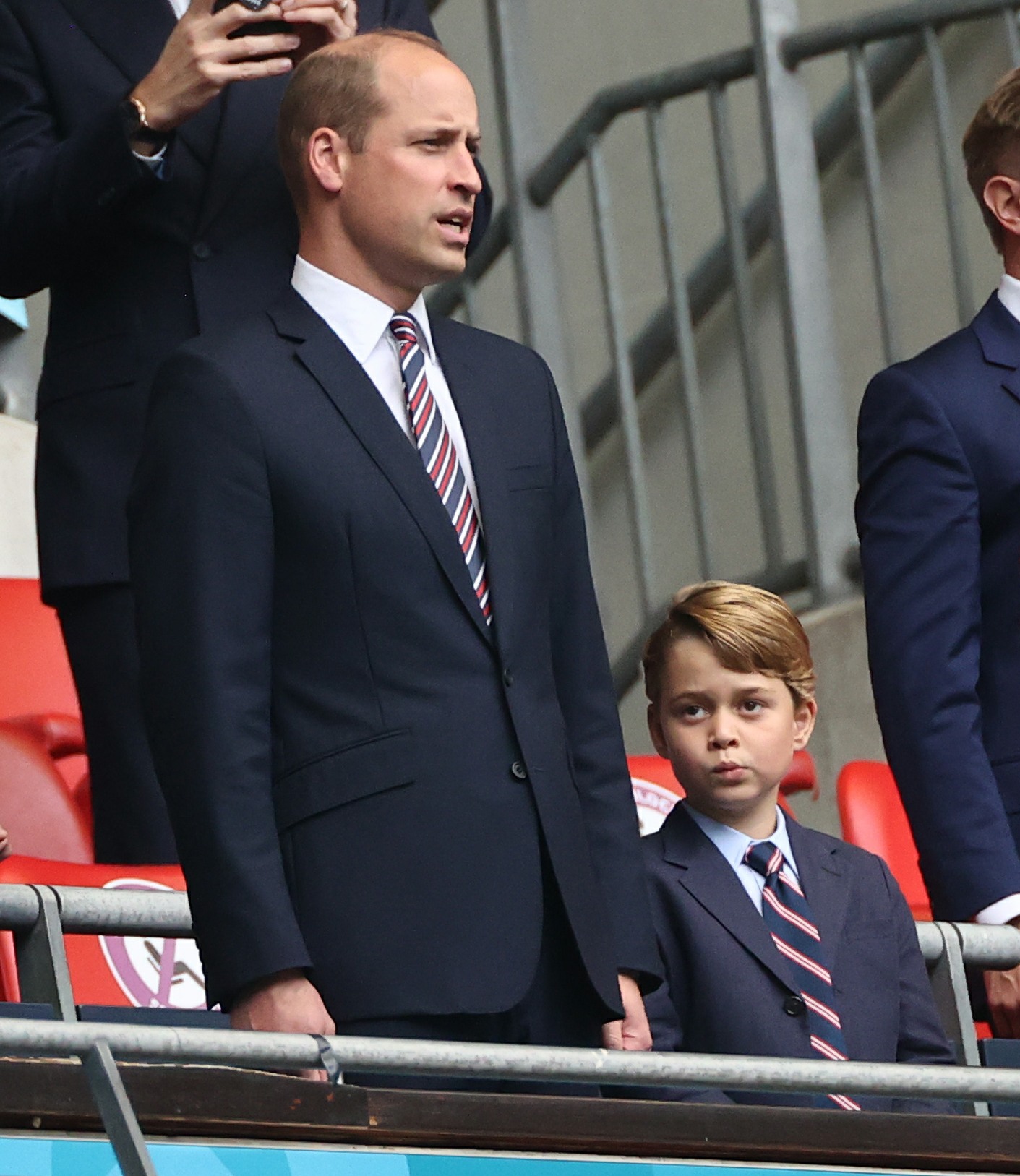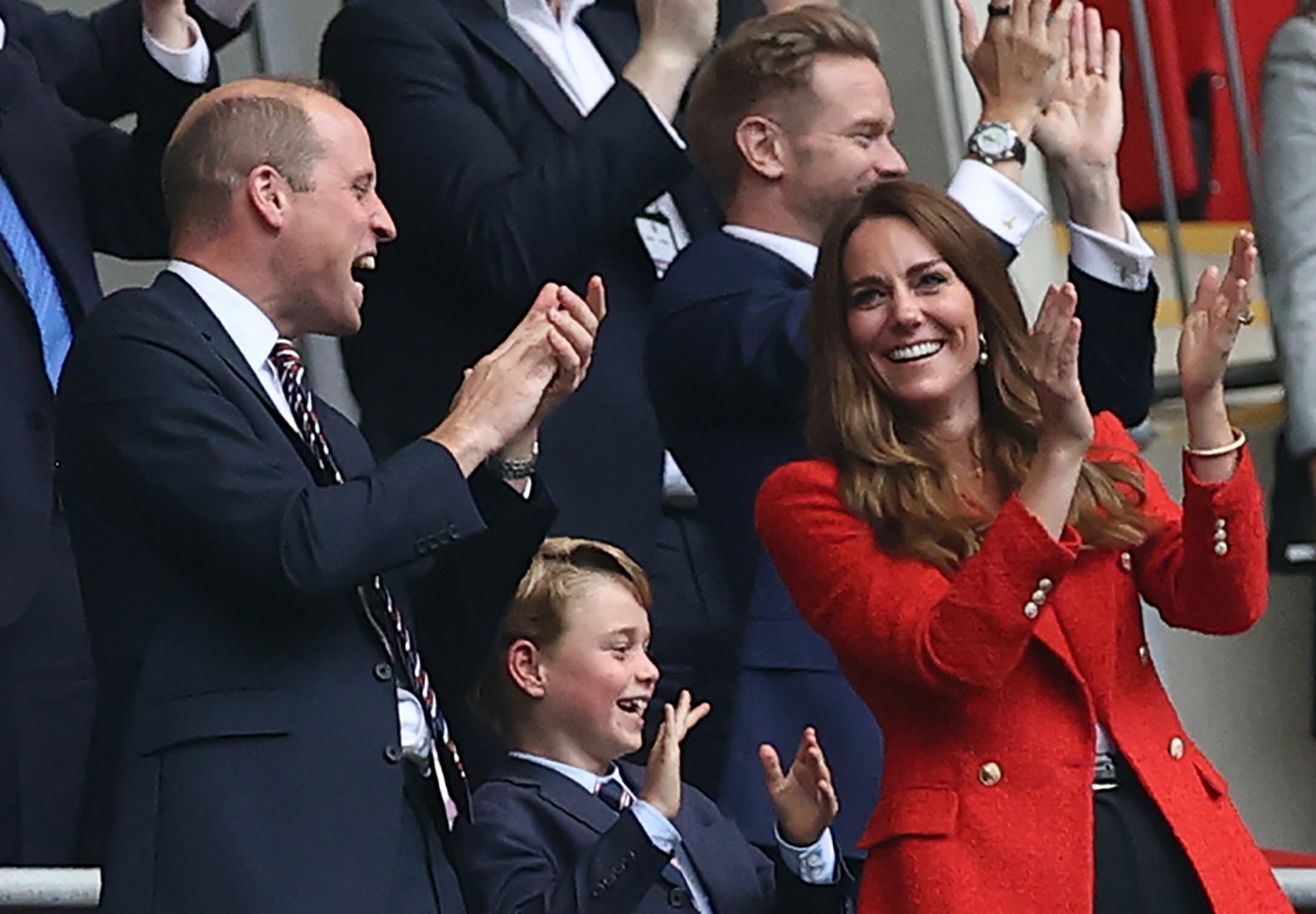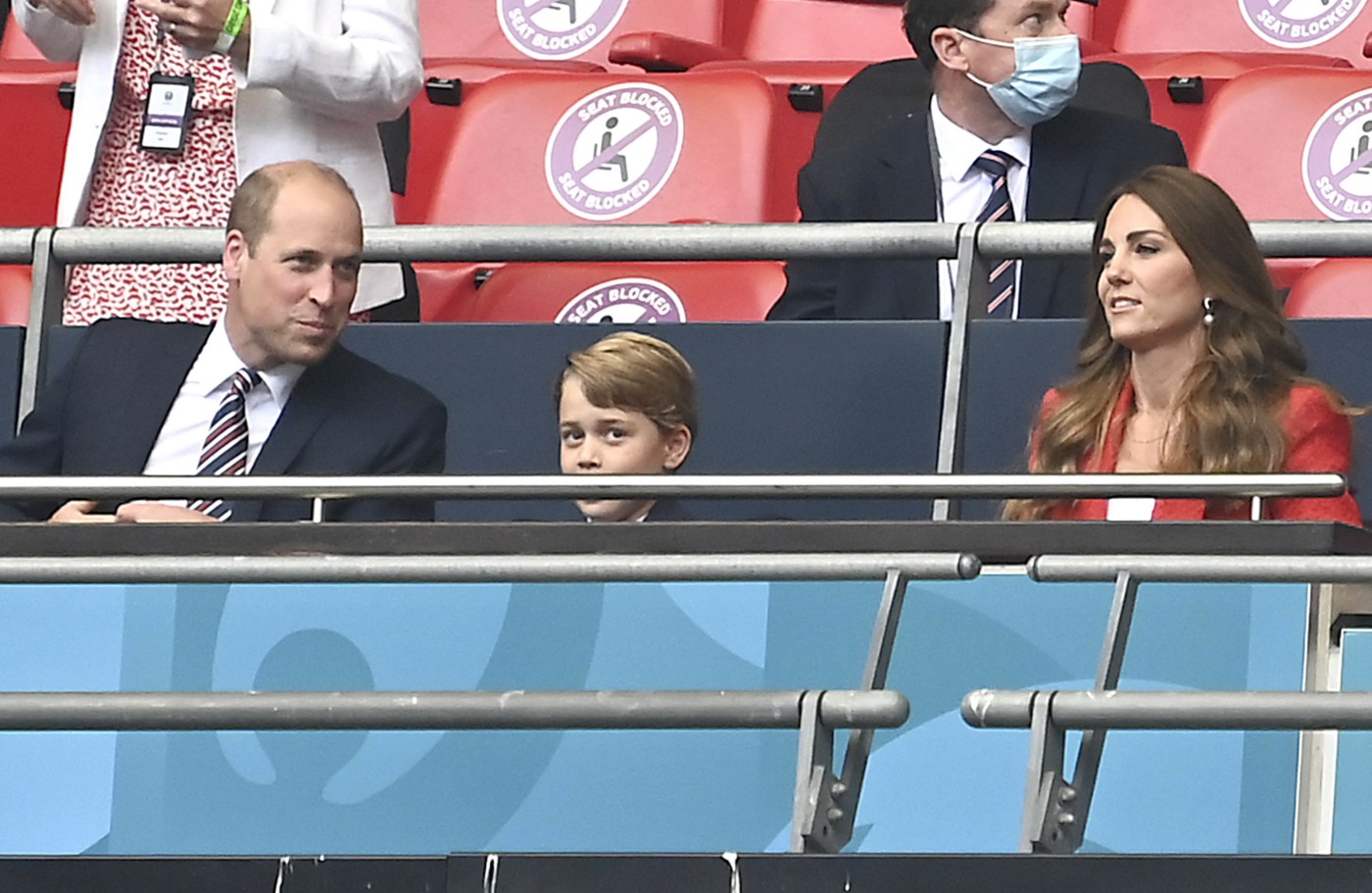 Photos courtesy of Avalon Red.