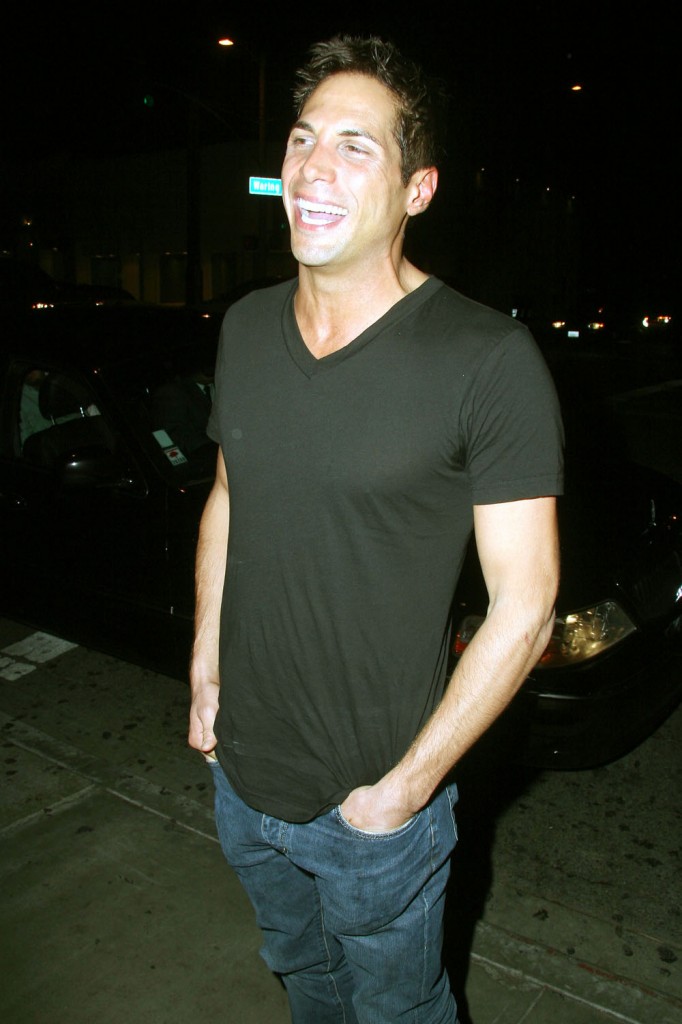 Professional whiney bitch loser Joe Francis is getting off on tax evasion charges with one hell of a light sentence. Francis has one hell of a long and complicated legal history. He's served time for all sorts of things, from taping underage girls topless (for the Girls Gone Wild series) to two contempt charges (for showing up five hours late to a trial and freaking out and going on an expletive-laced tirade in a court-ordered mediation). Even though he was given the option of bail, he chose to remain in a Nevada prison where he got special treatment, including unlimited phone and email privileges, so he wouldn't be extradited to a Florida prison where he'd be treated like everyone else. It's incredibly hard to keep track of all the slimy douche baggy things the guy has done. And he seems to get away with it more often than not. Now he's just got to pony up a little cash and he's good to go.
UPDATE: Francis pleaded guilty this afternoon to two counts of filing false tax returns and one count of bribing Nevada jail workers to bring him food.

He must pay $249,705 in restitution but will receive credit for the 301 days he spent in lockup—meaning, no more slammer time for Francis, who had been facing a possible 10 years in prison if the case had gone to trial.

In court, Francis told the judge he will "try to be good and stay out of the clubs." He is also allowed to travel outside the U.S.

He'll be officially let off the hook sentenced on Nov. 6.

In thanking his lawyers following today's hearing, Francis said in a statement: "The one thing I've learned about myself during this process is that I can be a difficult client, but they are a fantastic group of brilliant legal minds who recognized the truth when they saw it and had the passion to care about what happened to me. "
[From E! News]
Joe Francis deserves to be locked up indefinitely just for being Joe Francis. Yes, being Joe Francis should be a crime. He is the sleaziest, most disgusting slug. Not just what he does for a living or the way he does it, but who he actually is. Look at that smile. Don't you just want to knock him upside the head? I relish the thought of Joe wasting away in prison. Unfortunately I'm not a judge, or Joe would never see outside of solitary confinement until the end of his days. Let's not forget that this is the man who got an 18-year-old virgin totally wasted and then raped her on a bus. That's the kind of scum we're dealing with here. He also could have served up to ten years on all the tax charges. Everything considered, he got off way too easily.
Here's Joe Francis laughing outside of STK restaurant in Los Angeles on September 3rd This was six days after he attacked and punched Playmate Jayde Nicole in a club. Images thanks to WENN.com .