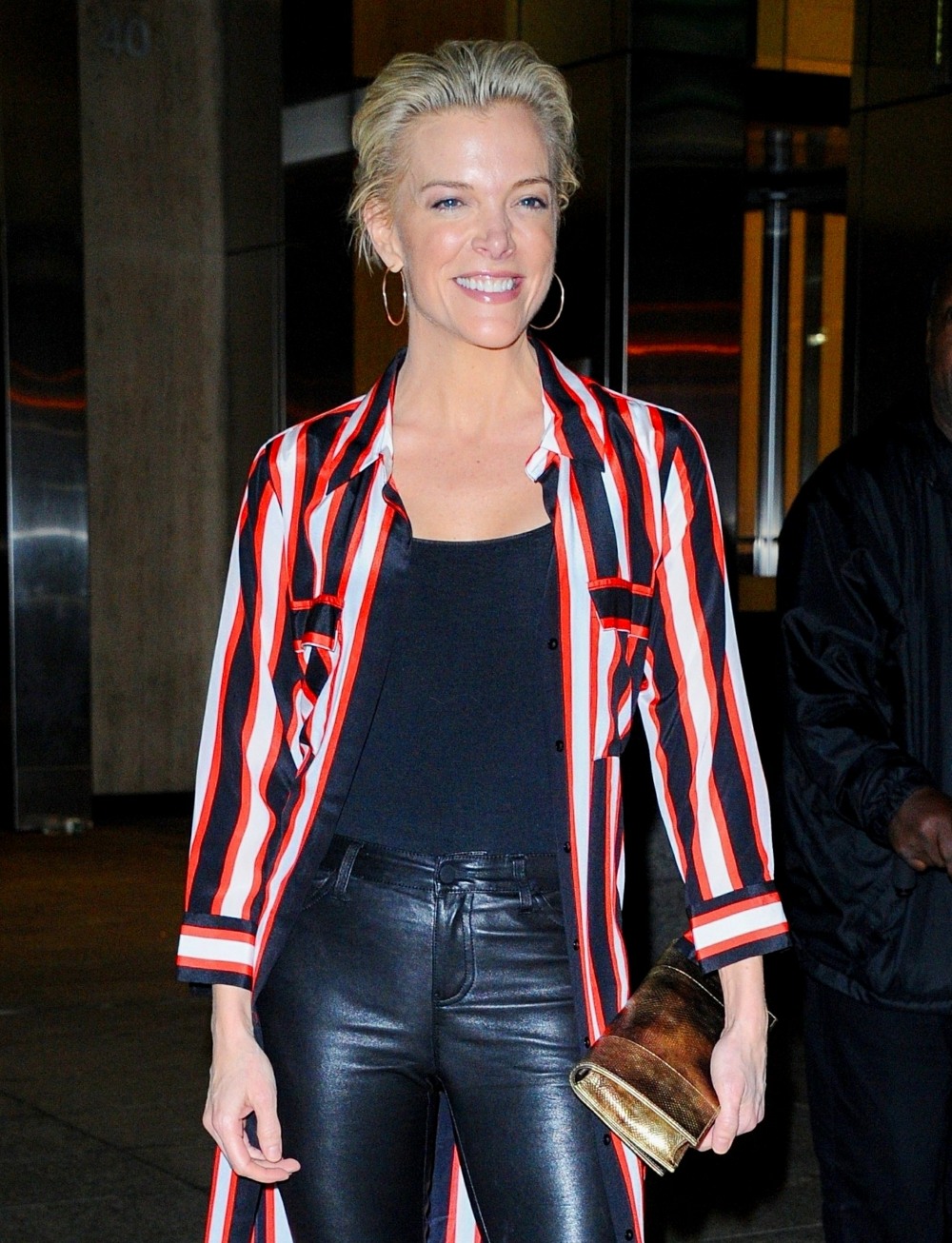 Megyn Kelly recently signed a contract with SiriusXM to do a "live radio" version of her popular (?) podcast, The Megyn Kelly Show. I'm pretty sure that was why she was trending on Twitter last week, although I didn't bother to check it at the time – she was trending because she got this new SiriusXM gig, and another blonde a–hole managed to fail up. Megyn has crashed and burned at so many media gigs, I have to believe that this Sirius thing will probably only last a year or two before she goes full-throttle Nazi. I wonder what Howard Stern has to say about this mess. Anyway, to promote the new gig, Megyn gossiped with In Touch Weekly about the Duggars, Britney, Charlize and… the Duchess of Sussex. Some highlights:
She's thrilled about the SiriusXM show: "I don't have to answer to some creepy old boss! I only answer to myself and my audience. It's worked out on pretty much every level. I'm raising my own children yet I'm working full-time."

On the Duggars and what she should have asked them: "I'd love to ask if they'd with they'd taken a different approach. At the time, they sent [Josh] to be mentored by someone in the church. Id' like to know if they have regrets about not doing more, since clearly it didn't work."

On Britney Spears: "I can't totally make up my mind about it. As horrific as her allegations were, I want to hear the other side. This judge has been denying Britney's request for seven years. Why is that? As a lawyer, I want to know more."

On Charlize Theron: "I haven't [spoken to Charlize since Theron played Meghan in 'Bombshell']. Members of my team suggested kicking off the Sirius show with an interview, but I don't want to. She was pretty snarky in her press tour, so I don't feel the need to ask her about sexual harassment- a party to which she said I was late – when she's never done anything on the subject other than make a movie about me."

On the Duchess of Sussex: Megyn would love to sit down with Prince Harry's polarizing wife, Meghan Markle. "I want to have a conversation with her about what empowerment for women really looks like," says Megyn, who adds she's "had it with Meghan's nonsense" and has some advice for the Duchess of Sussex: "Stop whining. There are 3.8 million dead, 600,000 in your country of origin – no one gives a damn what title your kid is or isn't going to get."
[From In Touch Weekly, print edition]
Re: the Britney stuff. Megyn is quite fond of prefacing everything with "As a lawyer," so how is it that she doesn't realize that Britney's (newly resigned) lawyer wasn't actually filing anything to terminate the conservatorship? Does Megyn not understand that Britney's lawyer wasn't actually working in her best interest? That was clear to me, a non-lawyer.
Re: Charlize Theron… ice ice baby. And lol, Charlize wouldn't do her stupid show but Kelly has to make it sound like SHE is too good for Charlize.
Re: the Duchess Meg stuff… I got stuck on "There are 3.8 million dead, 600,000 in your country of origin…" Does Megyn Kelly think that Meghan doesn't care about the pandemic? Meghan was co-chair of Vax Live. She did charity work around food insecurity during the pandemic in LA. And why "your country of origin"? Oh God, is Megyn looking for the duchess's birth certificate? Kelly is trying to make Meghan sound un-American. As for the general hatefulness of "no one cares about your kid's title"… people do care. The Oprah interview was one of the most-viewed television events of the year. Kelly is trying to minimize and denigrate Meghan by making it sound like the interview was just about Meghan worrying about Archie's title, when really the biggest takeaways were about institutional racism, the long reach of colonialism and the absolutely f–ked up ecosystem of the British press and the monarchy. Weird that Kelly made no references to any of that.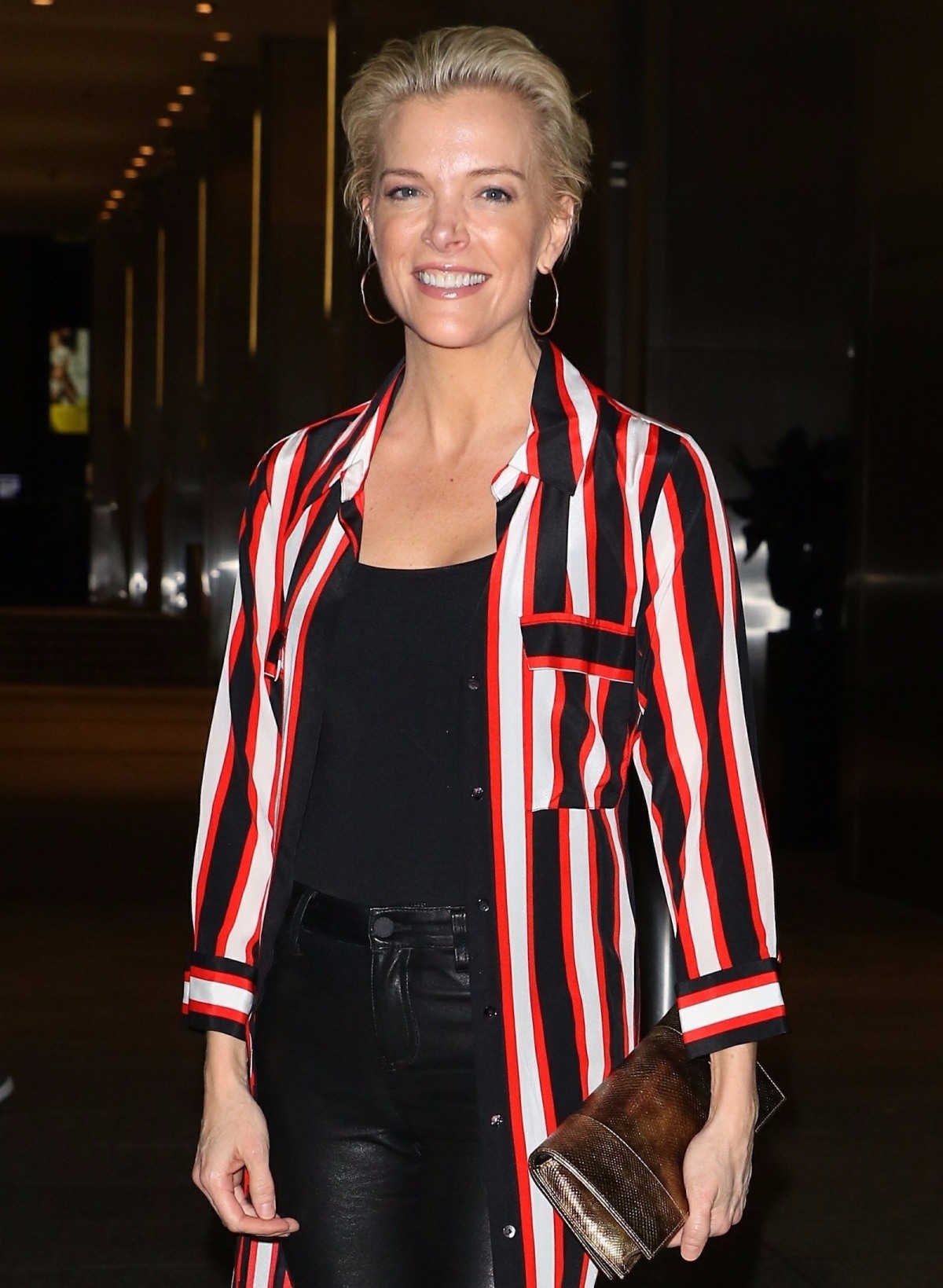 Photos courtesy of Backgrid.