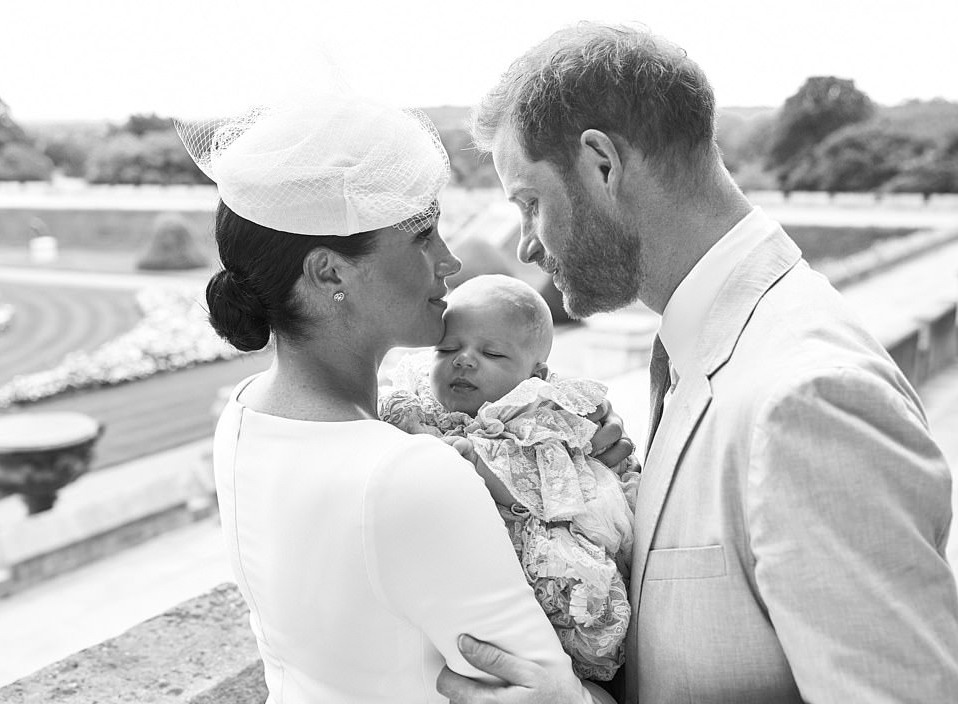 In 2019, Prince Harry did an interview with Jane Goodall. The discussion was about conservation and environmentalism. At one point, Harry spoke about how thinks about what kind of world his children will inherit, and he thought like that before he even had children. Dr. Goodall interjected, telling him that he shouldn't have too many kids and Harry told her, "Two, maximum." Harry also referenced the same "two maximum" issue during the Oprah interview, basically suggesting that after Lili was born, they would have their perfect family unit with one son and one daughter. And I guess we believe that Meghan will not be able to convince him to have one more? I guess so, because the Sussexes have received a weird award for only having two kids:
A charity that is campaigning to stop families having more than two children to save the environment has given Meghan Markle and Prince Harry an award that praises their 'enlightened decision'. Population Matters says its campaign to limit families is designed to achieve a 'sustainable population', despite their agenda's similarities to Communist China's notorious one child policy. Beijing now 'allows' its citizens to have three children after decades of limiting them to one child per family, which led to unknown numbers of 'unauthorised' children being abandoned or given away for adoption.

The Duke of Duchess of Sussex were praised by the charity Population Matters for reducing their environmental impact by limiting their family to two children. The UK-based charity said the couple were being recognised as 'a role model for other families' after the birth of Lilibet Diana on June 4 and Archie Mountbatten-Windsor on May 6, 2019.

Prince Harry and Meghan will be given the award alongside nine others on Sunday, July 11 to mark the United Nations' World Population Day. Population Matters said it was recognising Harry and Meghan with the 'Special Award' for reducing their impact on the environment by not having any more children following the birth of their daughter this year.

A spokesman said: 'In choosing and publicly declaring their intention to limit their family to two, the Duke and Duchess of Sussex are helping to ensure a better future for their children and providing a role model for other families. Having a smaller family reduces our impact on the Earth, and provides a better chance for all our children, their children and future generations to flourish on a healthy planet. We commend the Duke and Duchess for taking this enlightened decision, and for affirming that a smaller family is also a happy family.'

Each recipient of a 'Special Award' will receive a £500 donation for a charity of their choice.
I mean, technically I agree that people need to stop having so many babies. But I also believe in reproductive freedom, which means that every family gets to choose for themselves how many children they want. This group isn't trying to mandate a "two children only" policy, they are trying to change the conversation around population and family planning by normalizing only having one or two kids. The thing is, among royalty and aristocracy, it used to be quite common to simply do "the heir and the spare." Two kids were all that were "needed" for those upper-crust families and once they got their male heir and a second child, they stopped. At some point though – in America and the UK – having more than two children became yet another status symbol, a way to flaunt.
All of the Queen's children only had two kids each. But the Queen's grandchildren? William has three kids. So does Zara Tindall. I bet Peter Phillips has at least one more child whenever he remarries (and you know he will, he's the type). Anyway, yes, good for Harry and Meghan. Even if the DM is trying to make it sound like the Sussexes are trying to mandate population control.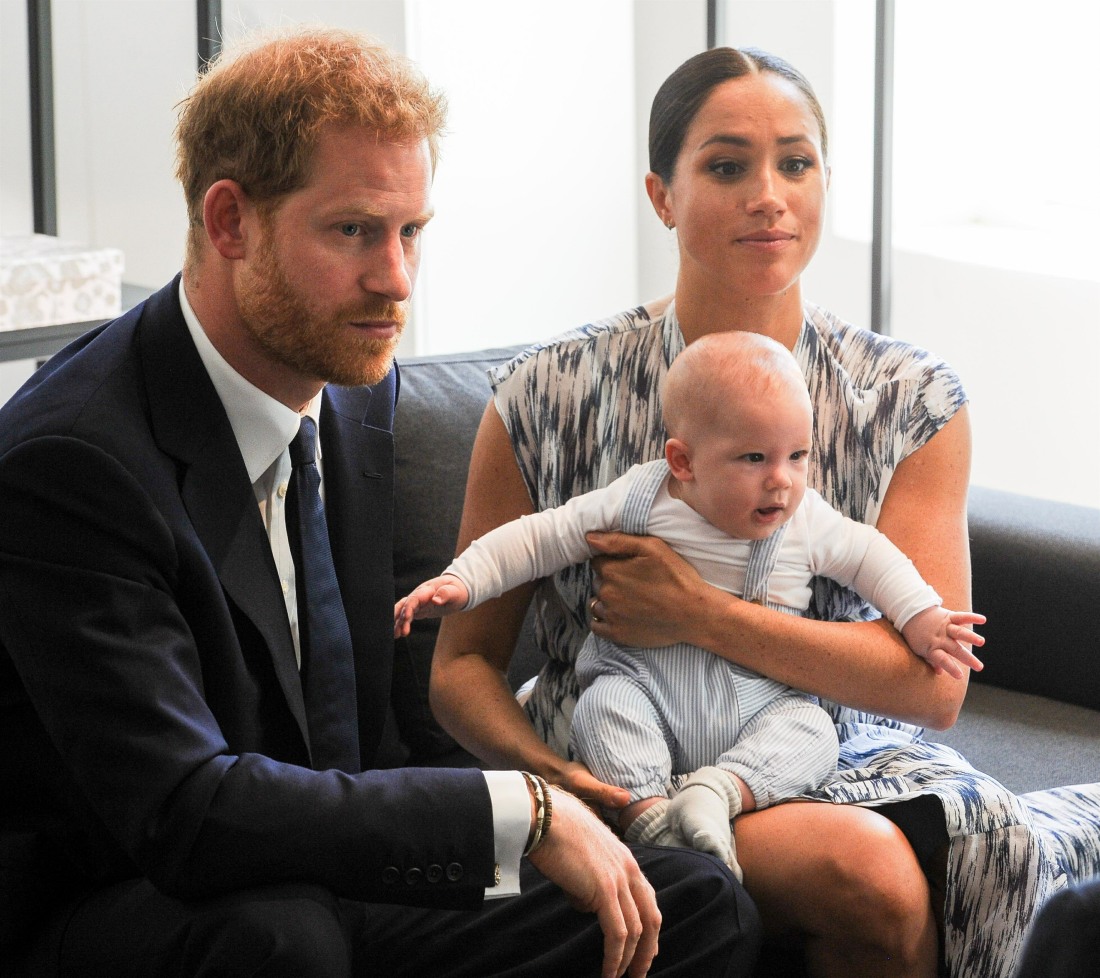 Photos courtesy of Backgrid, SussexRoyal IG.