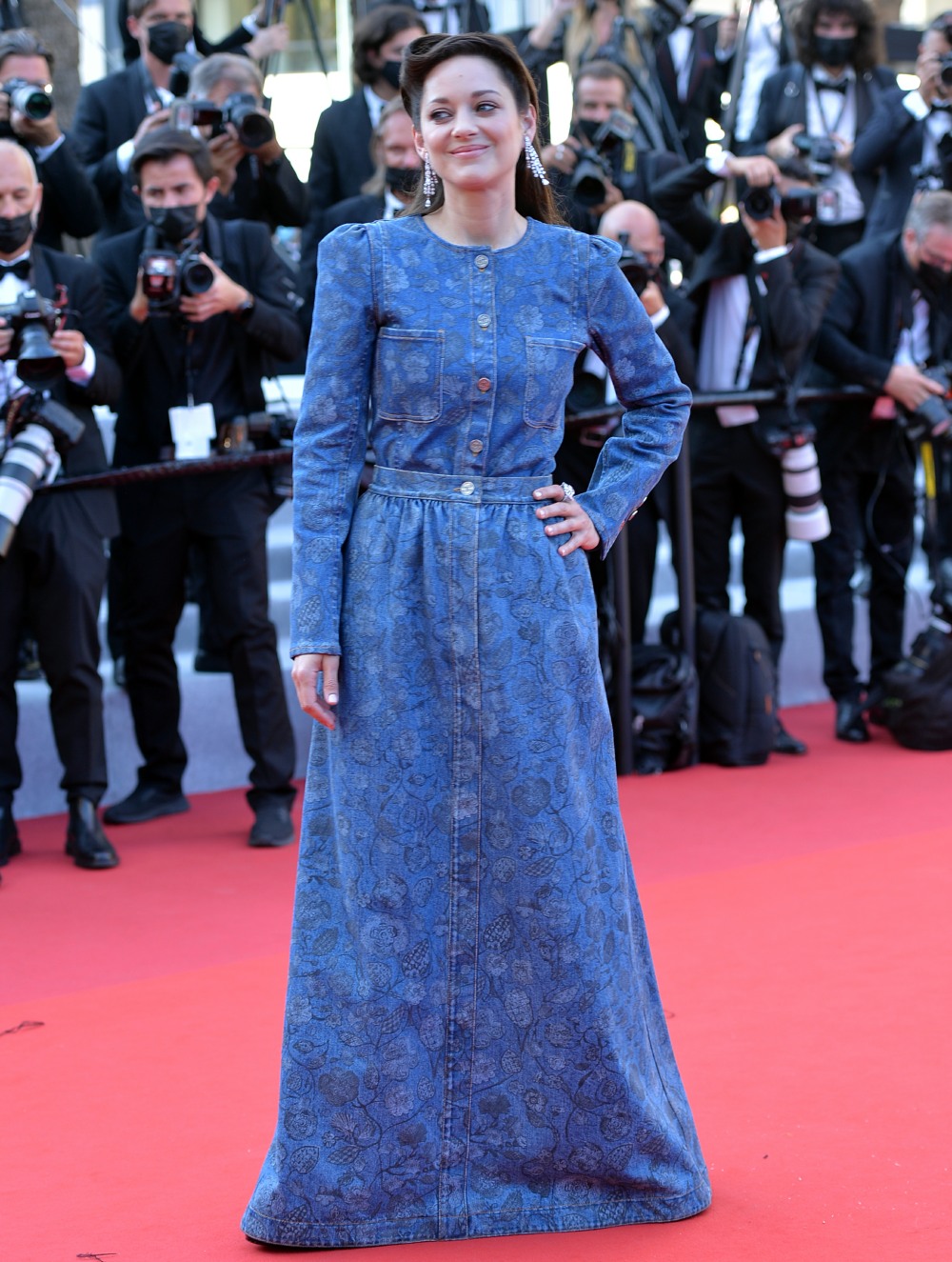 When in Cannes, expect the unexpected, fashion-wise at least. Marion Cotillard is a regular at Cannes and it's like she saves up all of the wacky ensembles for this one film festival. These are photos of Marion at the De Son Vivant (Peaceful) premiere at Cannes. This Chanel gown is a lot. I actually like the color of the denim and I love the "print" on the denim. But the actual design and construction is straight-up Sister Wife, correct? Combined with Marion's Michelle Duggar hair, she looks like she's part of some French Mormon-breakaway cult led by a charismatic leader named Jeddhosaphah. I'd like to take this same printed denim and maybe make this into a sundress? That would be so much better.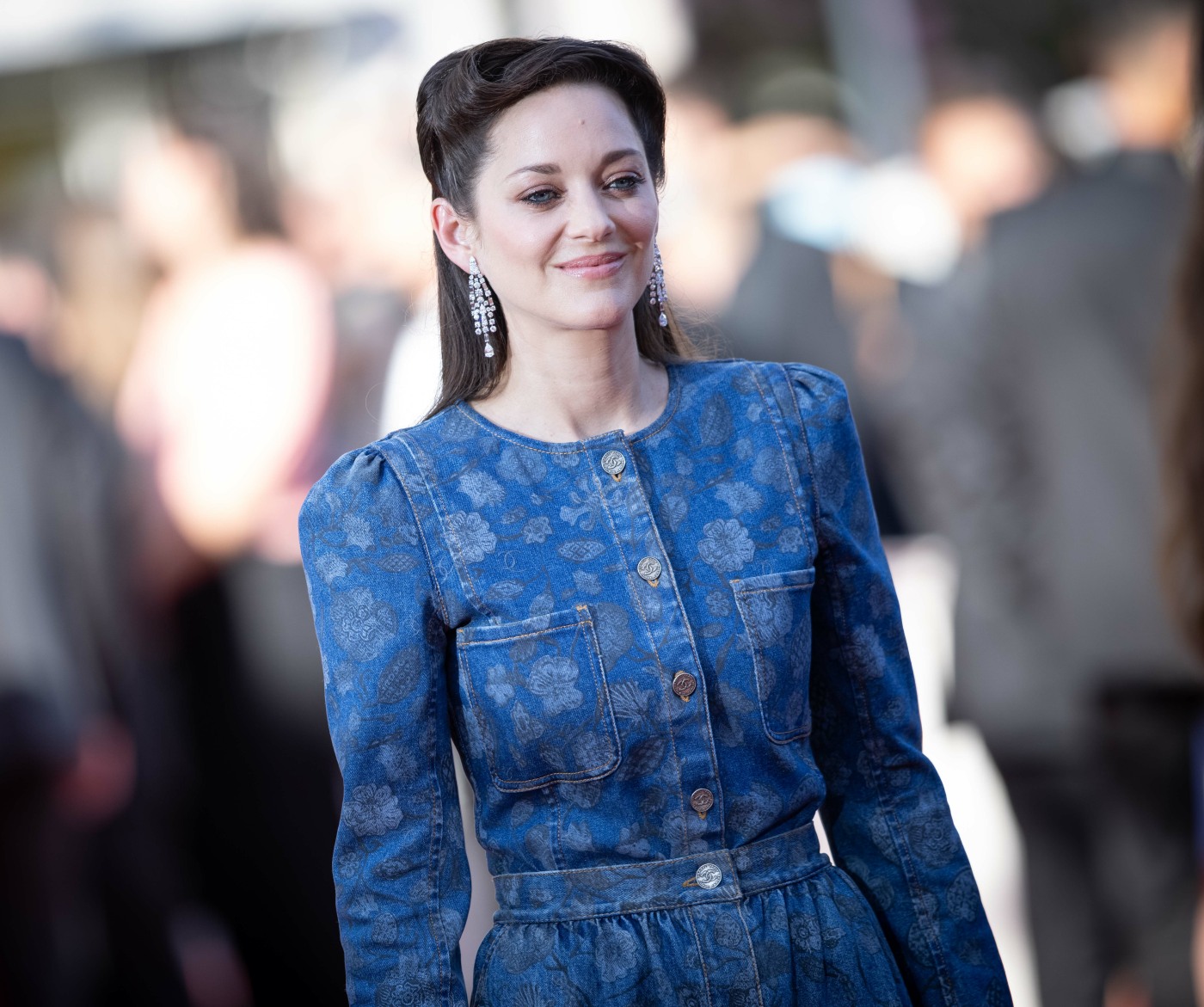 Bonus Marion at one of her many photocalls… I'm assuming this is Chanel too. The overalls have a nice construction but this outfit is pretty terrible too.
Virginie Efira is Belgian and really beautiful. She wore a caped Dior to the Benedetta premiere. I generally find blondes-in-beige/off-white to be pretty boring but this is just the right shade and just the right dress. One of my favorite looks of the festival, honestly.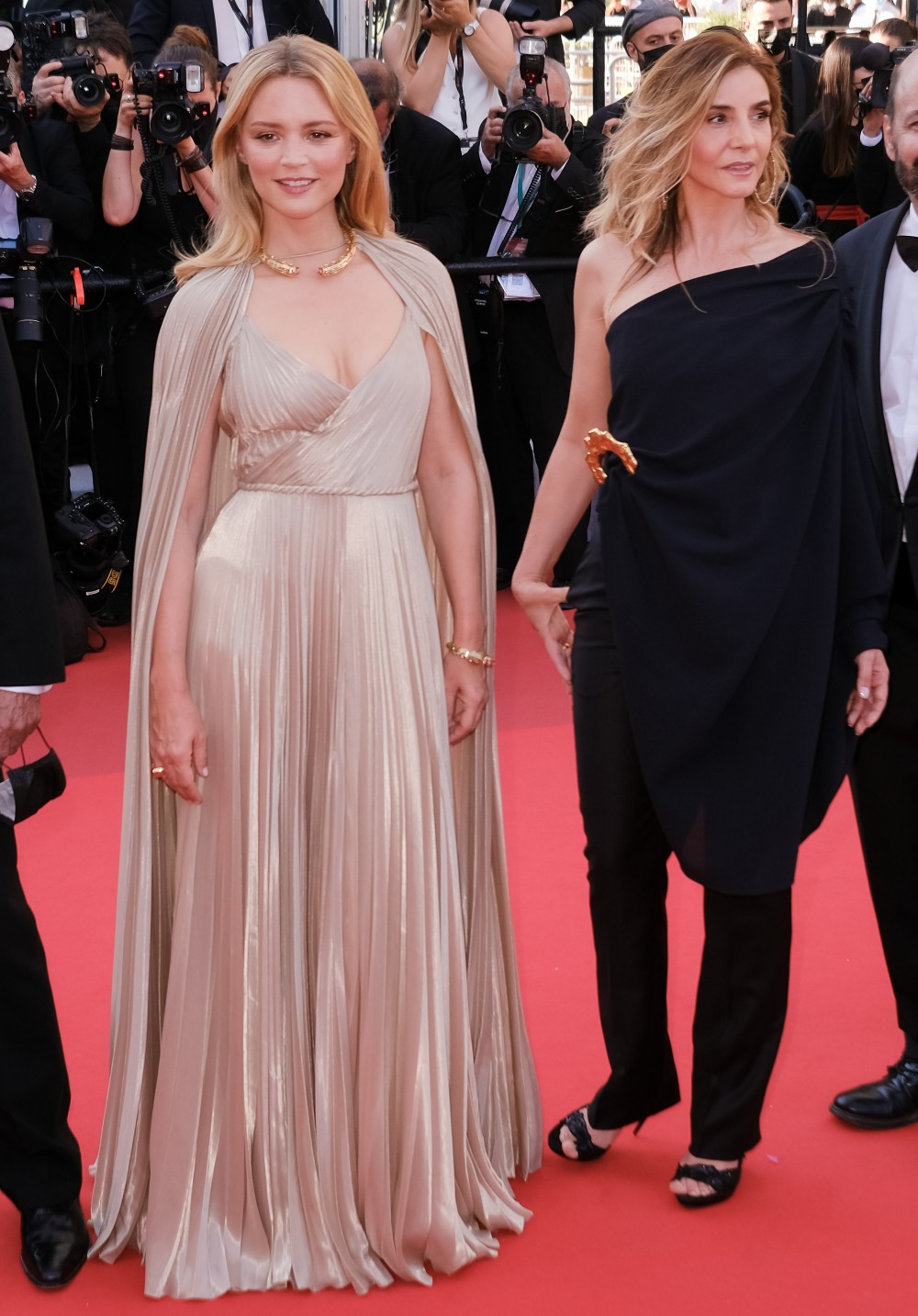 Jessica Chastain and Maggie Gyllenhaal attended the Chopard event at the festival. Jessica's gown is Valentino, and Maggie's Versace. Maggie wore her gown to several events, that's how much she liked this one. As she should – it's a great dress. I love Jessica in green but I loathe the cutouts on the side of the bodice.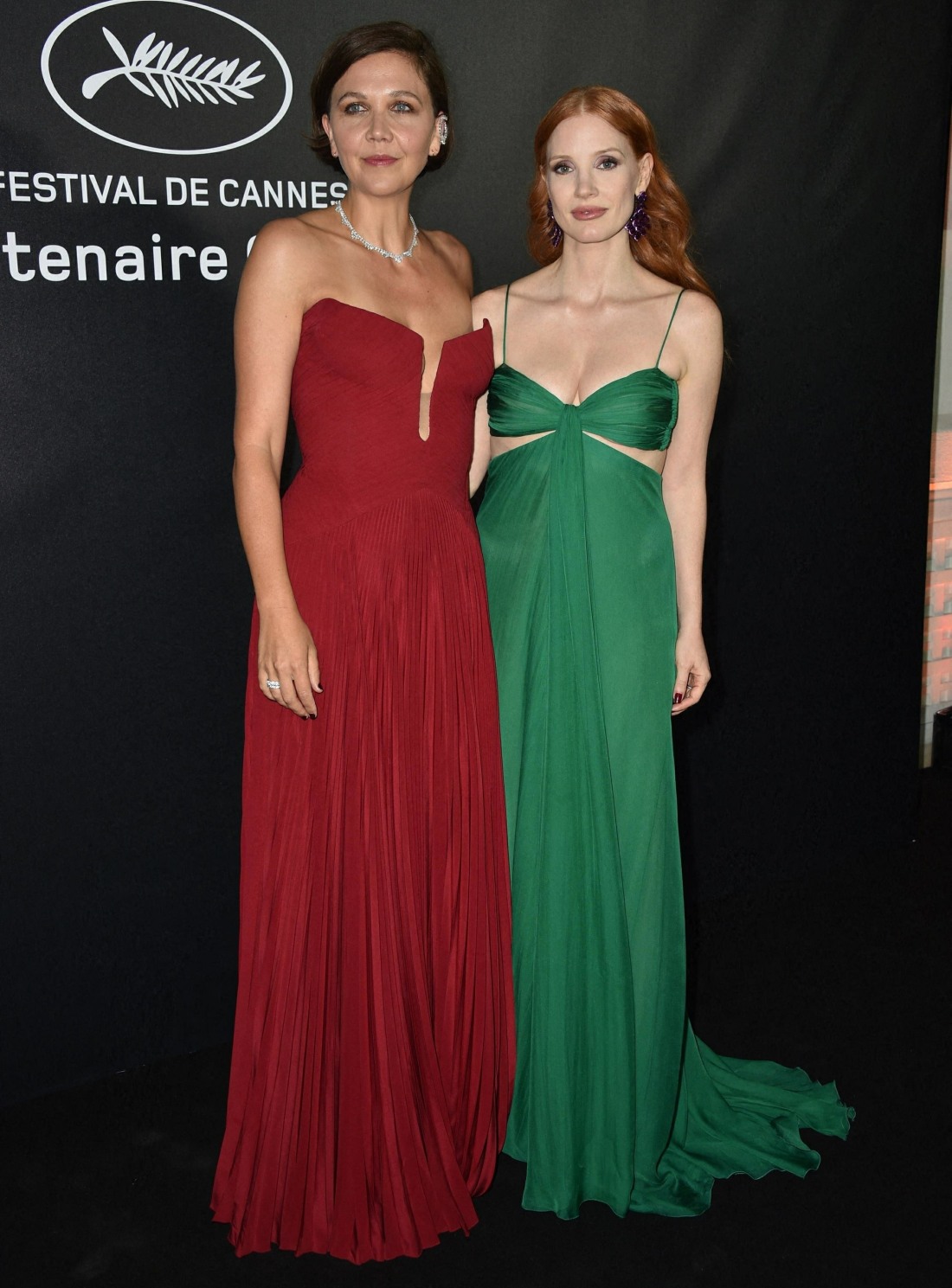 Adèle Exarchopoulos in Fendi. I fear this would be me in Cannes: "Do you just have a simple pantsuit or something?" She looks over it. But chic.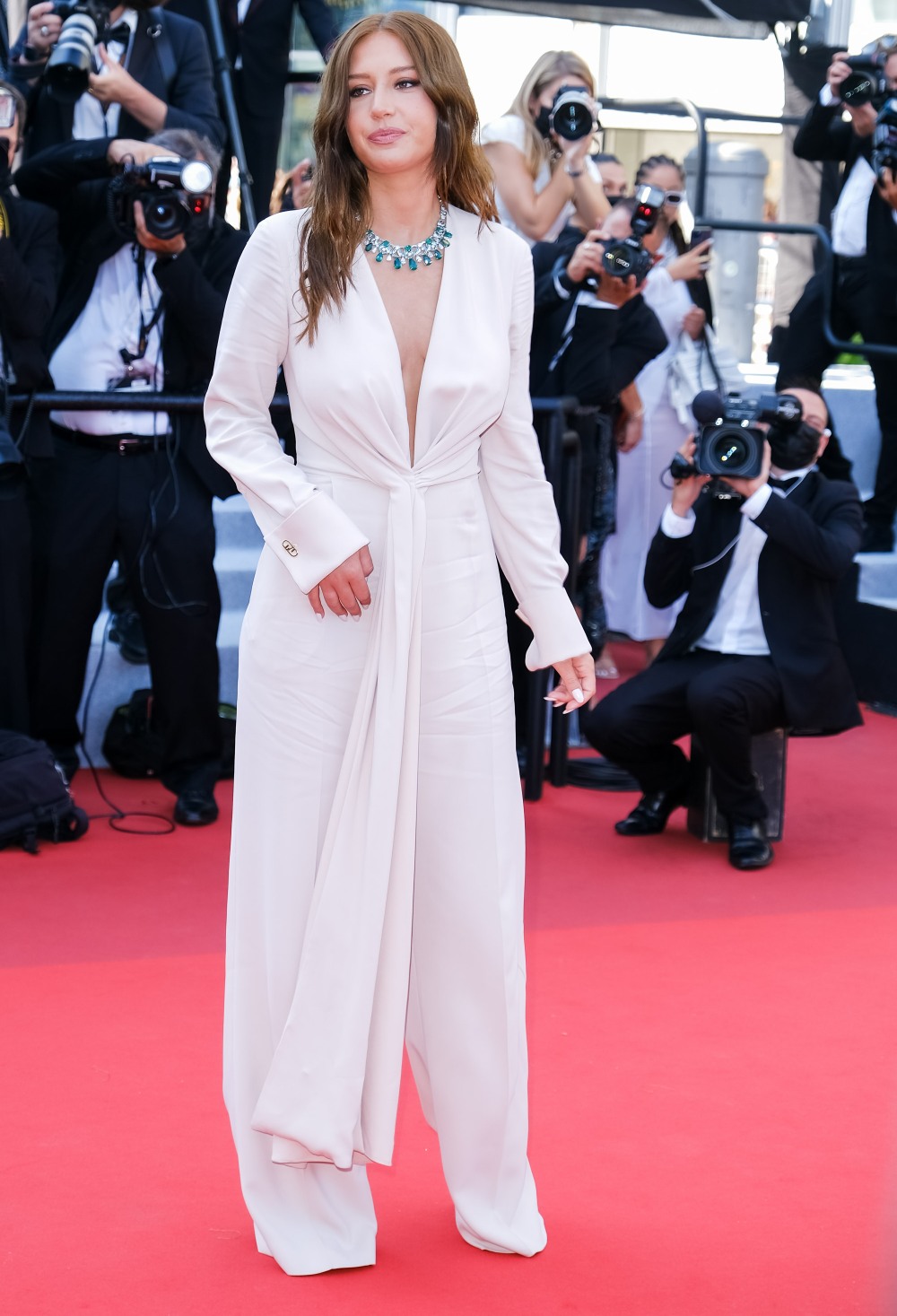 Tina Kunakey (Mrs. Vincent Cassel) in Valentino at the Benedetta premiere. It was a big look and I enjoyed it!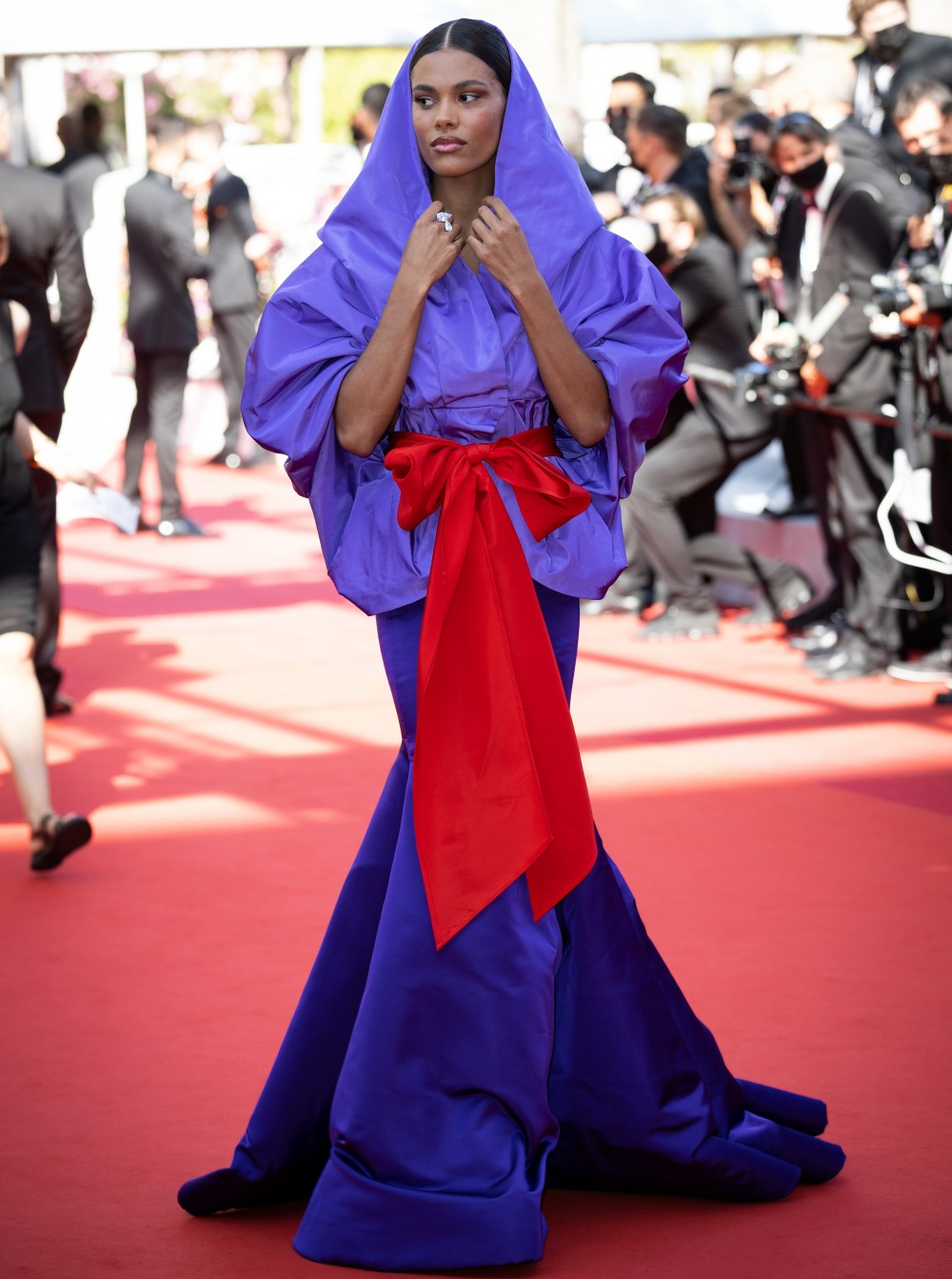 Carla Bruni in a simple black column dress, looking chic. Look, the gown has pockets!!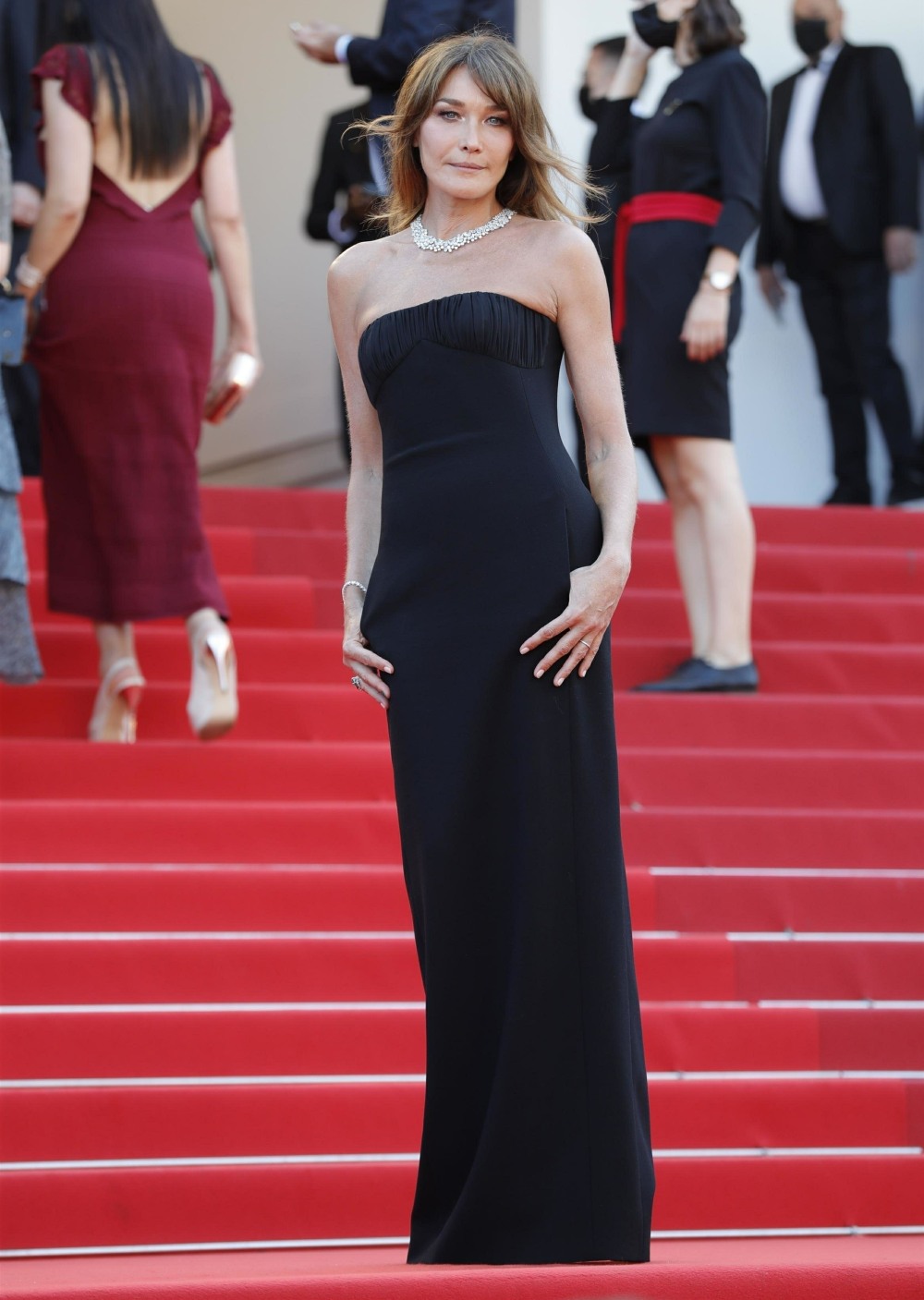 Sean Penn is in Cannes to promote Ham-Face: The Musical! No, I jest. He's promoting Flag Day, which is getting surprisingly great reviews. He directed the film and it's based on a true story of a counterfeiter and con man (played by Sean Penn) and his relationship with his daughter, played by Sean's real daughter Dylan Penn. Katheryn Winnick plays the mom – she wore Stella McCartney. Dylan wore Chanel.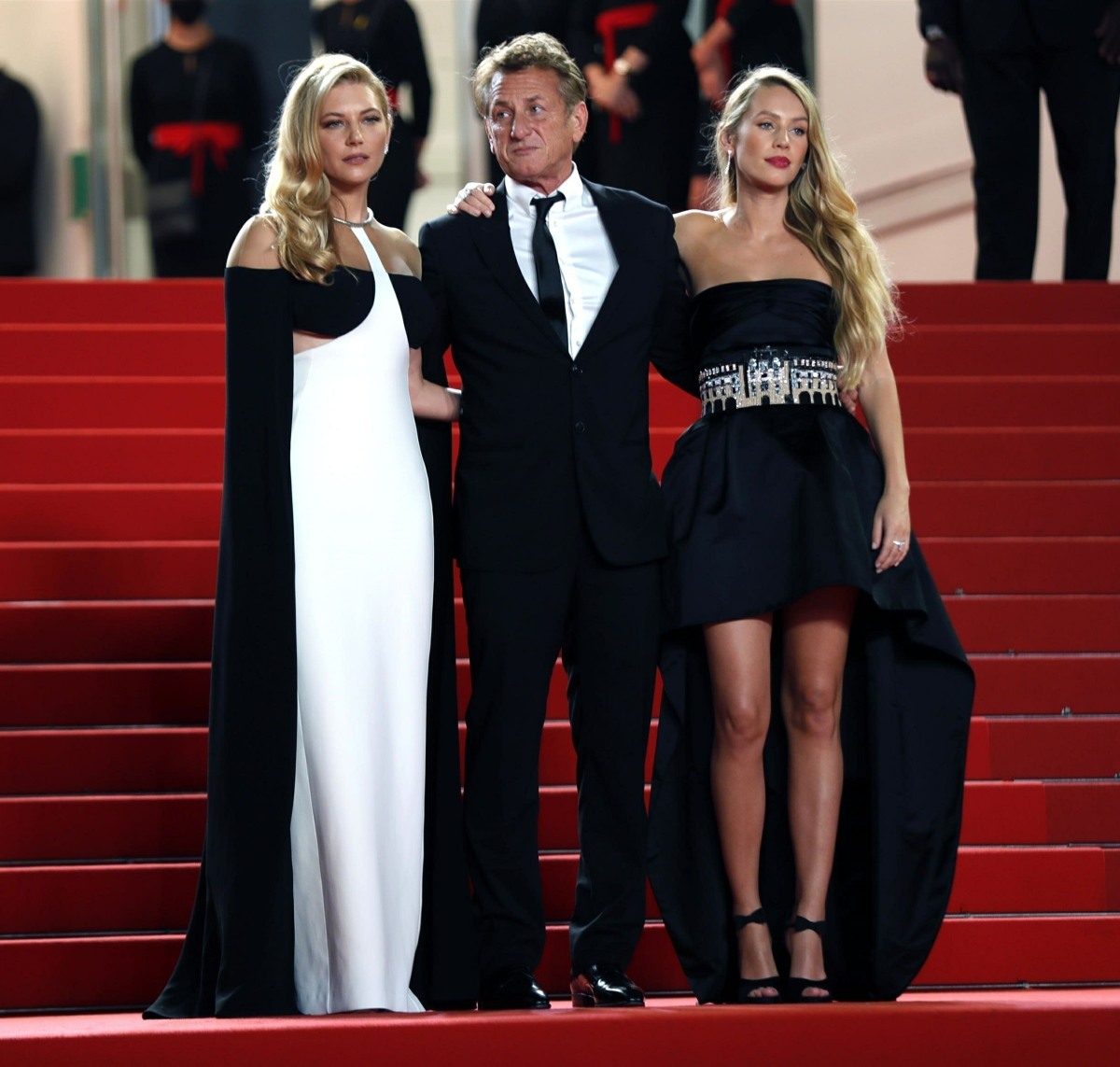 Photos courtesy of Avalon Red, Backgrid.