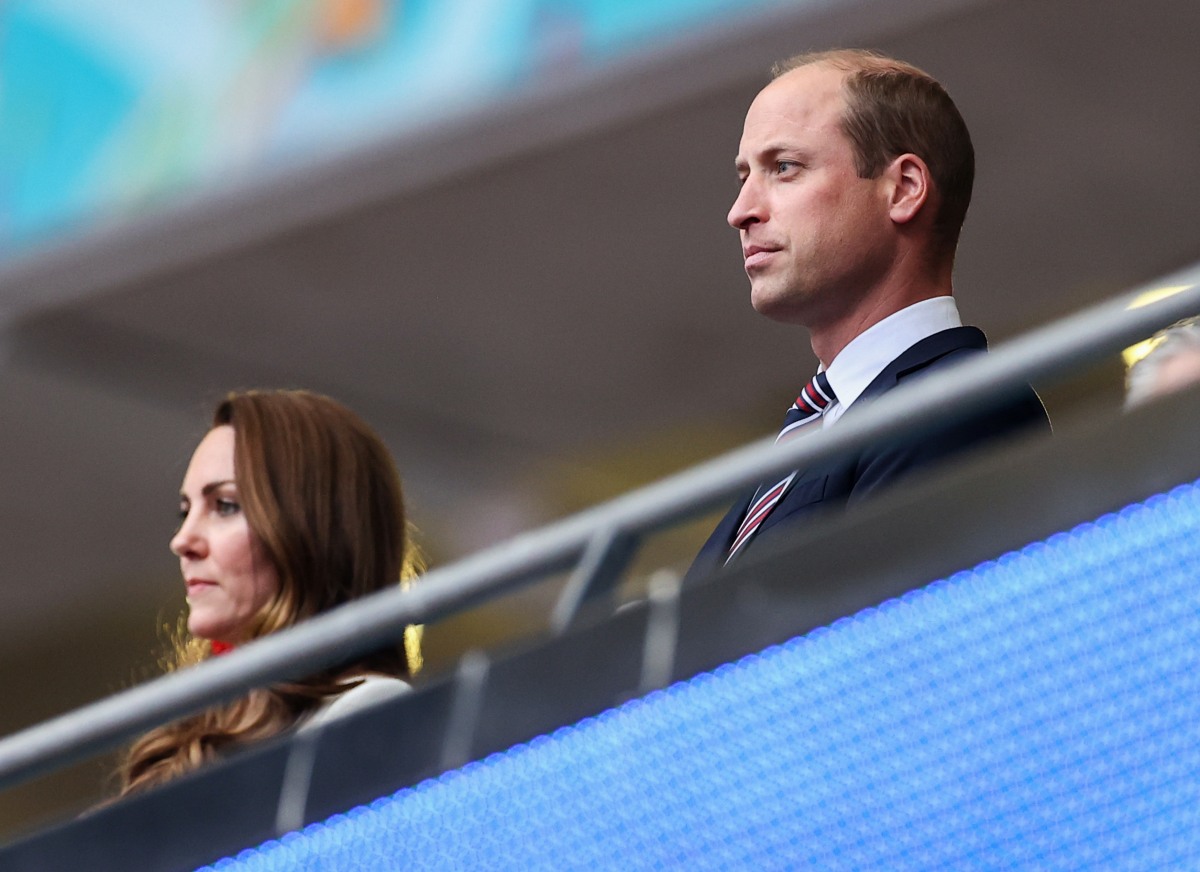 I watched the end of the Euros on Sunday, just because I wanted to see who won. I turned the TV off soon after Italy won, so I didn't stick around for the trophy presentation and whatever else happened. Prince William is the president of the Football Association, and he was already being hyped (before the final) as part of the trophy presentation. He was also expected to congratulate the winners. That was when everyone thought England would win. When Italy won, William apparently left the stadium before the trophy presentation:
Prince William currently trending in Italy cause allegedly he left the stadium before the trophy was awarded and not even went to Italian Republic President to congratulate

(a video showing Italian ambassador going to Prince William to shake hands) pic.twitter.com/gN5WmULeF2

— Tancredi Palmeri (@tancredipalmeri) July 13, 2021
Such a diplomat, right? So powerful, so engorged with rage and contempt. He couldn't even do his job as FA president. I will say this: I'm just going off what is being said on social media. There could have been other, less rage-engorged reasons for William's absence at the trophy thing, like Covid-protocols and perhaps security concerns. But Italians do feel like William snubbed them, their leaders and their team.
Meanwhile, British outlets say that William went to the English players' dressing room to console them.
Prince William, who is the president of the FA, attended the game with his wife, the Duchess of Cambridge, and their eldest child, Prince George, who is seven years old. He was seen celebrating England's first goal with his son just two minutes into the match, and appeared to be very engaged with the game throughout.

Now, it's been revealed that the prince actually paid a visit to the team's dressing room after the game had ended. Gareth Southgate revealed in a statement that the players had been struggling with the loss but William had offered some words of support.

"At the moment the players are, understandably, really quiet," he said. "The Duke [of Cambridge] has been down to see them in the dressing room and has rightly thanked them for what they've done and been fulsome in his praise. I just said to them that we could have no recriminations. We win and lose together. Nobody is left out on their own and the calls for the penalties were mine."
I'm glad he did that. It would have also been nice if he visited the Italian team's dressing room to personally congratulate them as well. It doesn't seem like he did. Congrats on having a petulant man-baby as your Future Future King, you guys.
Photos courtesy of Getty, Avalon Red.