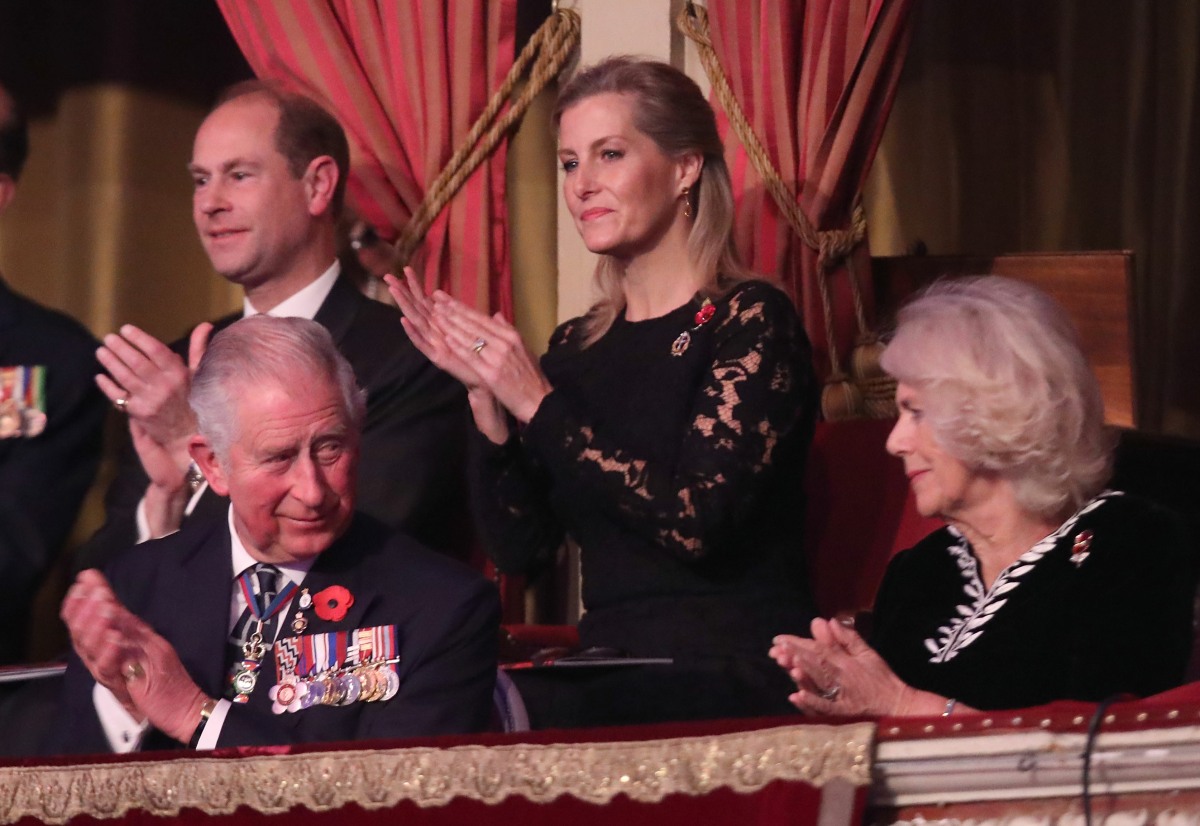 Over the weekend, the Sunday Times had a fascinating story about Prince Philip's "Duke of Edinburgh" title and what will become of it now that Philip has passed. For decades, Prince Edward believed that he would "inherit" the DoE title, because that was always the intention of both Philip and Queen Elizabeth. When Edward married Sophie, the eventual handover of the DoE title was built into the decree naming them the Earl and Countess of Wessex. Reportedly, Edward is something of a student of titles, and the Wessex earldom was the one he chose for himself, knowing that he would eventually become DoE. But technically speaking, once Philip passed, Prince Charles became DoE and it's up to Charles to decide what happens to the title. The Times even suggested that Charles will let the DoE title go into abeyance, meaning no one will use it for years/decades, rather than give it to Edward. So… Richard Kay has a long, shady story about all of this – you can read the full piece here. Some highlights:
The Wessexes long-coveted the DoE titles: Three months after the 99-year old duke's death — quite unexpectedly — a fly in the ointment could threaten Edward and Sophie's long-coveted elevation to Their Royal Highnesses the Duke and Duchess of Edinburgh.

Ruthless Charles: Prince Charles, who as Philip's eldest son inherited all his father's titles, has let it be known that he is not keen on the idea at all. A source close to him was apparently authoritatively quoted as saying: 'The Prince is the Duke of Edinburgh as it stands, and it is up to him what happens to the title. It will not go to Edward.' It is hard to imagine anything more crushing for the Queen's youngest son than the ruthless certainty of those final six words.

Sympathy for the Wessexes: On the face of it, then, there will be considerable sympathy for both Edward and Sophie, the middle-class daughter of a tyre company executive, who has become especially close to the Queen. After a shaky start, Sophie is also a reliable and dependable working family member. There is also bewilderment. For on the surface this looks a petty, small-minded, almost spiteful manoeuvre by the Prince of Wales, apparently denying one of his father's most cherished wishes.

It's about Meghan?? Back in 1999 when Edward and Sophie exchanged vows at St George's Chapel, Windsor, the Royal Family had a very different complexion. No one then would have imagined that in less than two decades, two members of the family would marry divorcees, that a mixed-race woman would be welcomed into the House of Windsor, and that a royal prince would be permitted to remain an HRH while securing vast sums of money in commercial deals in California. But the Britain of 2021 is a very different place. More meritocratic, more diverse and less inclined to custom and tradition.

Adapting the monarchy: One thing is certain, Charles, for all his fuddy-duddy ways, is aware that the Britain of which he will become monarch is undergoing huge social and cultural change. To survive, the monarchy will need to adapt with it. Even before his father's death Charles had been devoting more and more thought to the future. 'It isn't just about whether Edward becomes Duke of Edinburgh by rite of passage or not, there have been discussions about the whole top tier of the Royal Family,' says a family friend.

Streamlined monarchy: Charles's charitable portfolio is being streamlined for when he is king and this same forensic approach is being applied to how much and what the royal family does in his reign. As it will certainly downsize, it means fewer royals carrying out engagements. So it is against a background of a slimmed down monarchy that the Prince has been developing ideas about working royals, their titles and how they fit in with his vision of a modern Britain. Someone close to Charles told me that rather than more royal titles, the Prince prefers fewer.

It sounds like Charles isn't sure what's next: If Edward did inherit the Edinburgh title, it would then pass to his own son, James, Viscount Severn, who is being raised to expect a life outside the Royal Family… Charles may even wish it go to his own grandson, Prince Louis. Reports at the weekend suggested Charles was tempted to use the title himself when in Scotland but was advised his existing style north of the border, Duke of Rothesay, was senior to the Edinburgh dukedom. Friends of the Prince wondered if this was because he wanted to absorb something of his father, who was often so critical of him. But those close to Philip say that it was because of the profusion of titles available to Charles, that he so wished his own to go to Edward. 'If it simply gets merged with Charles's, it will never be heard of again,' says the biographer Hugo Vickers.

Wessex fatigue: There is one other issue, of course: sibling rivalry. After two high-profile interviews in which Edward talked about the challenge of inheriting his father's dukedom, it does seem as if there is a bit of 'Wessex fatigue' among some members of 'the Firm' and Charles has fired a warning shot. It doesn't help that Charles and Camilla are not very close to Edward and Sophie. It has been that way ever since the Prince insisted his brother and sister-in-law give up commercial activities after the 2001 'Fake sheikh' newspaper sting when the Countess was recorded making disparaging remarks about senior politicians.

The Wessexes' PR campaign blew up in their faces: The Wessexes' physical proximity to the Queen at Windsor Castle and a discreet PR campaign which has emphasised their closeness to the Sovereign and that they are considered a safe pair of hands, has irritated some at Clarence House. 'It has been noted that they are often described as 'indispensable',' says a figure close to the Duchess of Cornwall. 'It feels strategic.'

Not a done deal: 'Charles is making it clear that his brother may have jumped the gun [over the title of Duke of Edinburgh],' says one of Charles's circle. 'It is not a done deal.'
I'm laughing my ass off about the "Wessex fatigue" stuff. Charles really is a sly old dog – I had wondered if Chaz and his people had caught on that Sophie and Edward were doing the most to get attention in the wake of Philip's death. Charles had, in fact, been paying attention. That being said, I'm sure Chaz would have held back the DoE title with or without the Wessexes' unhinged Grief Tour. It's just funnier that it looks like a direct punishment for Sophie banging on and on about how she's the Queen's favorite married-in and Philip would have wanted her to be a famewhore. Really though, Chaz has been waiting his entire life to punish his brothers and make no mistake, he's absolutely petty. William got that from Charles.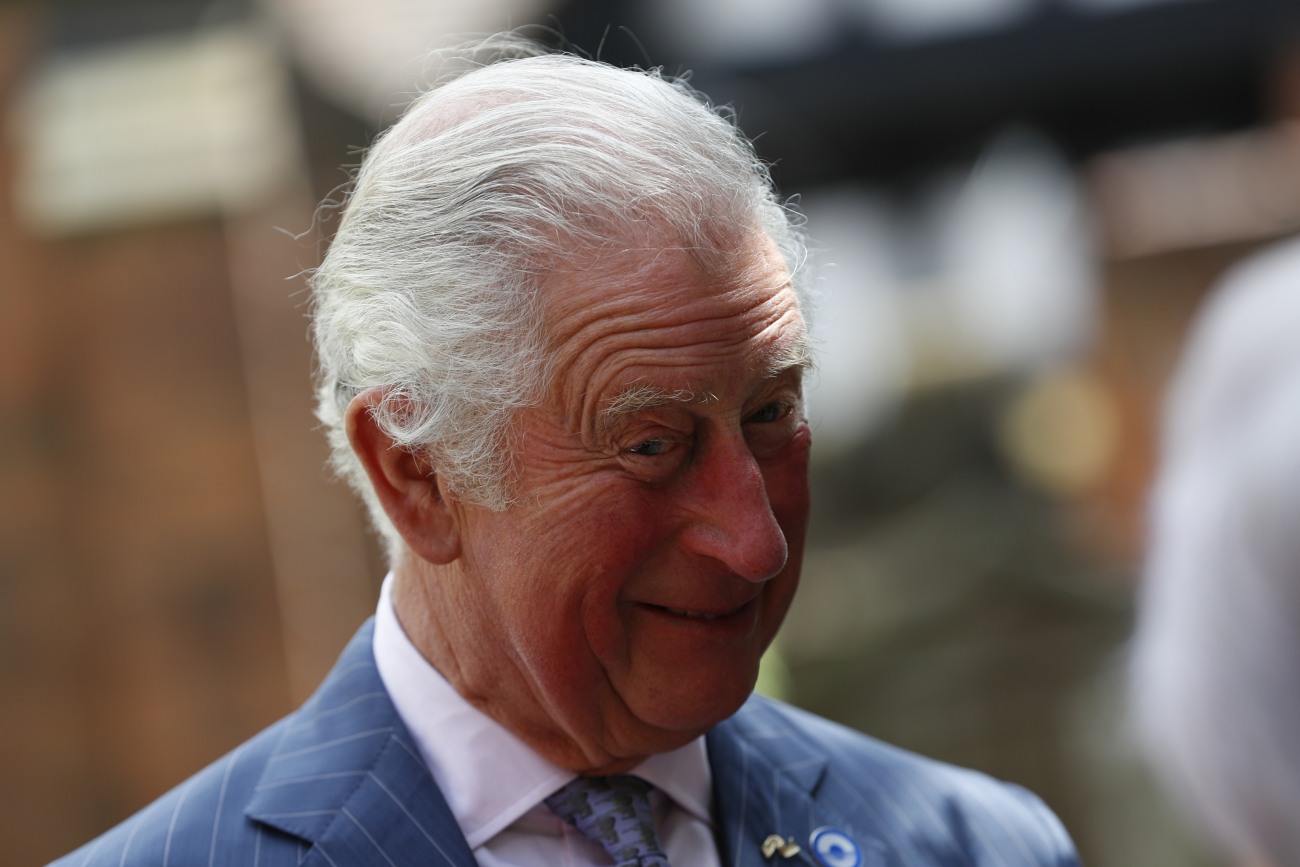 Photos courtesy of Avalon Red, Backgrid.