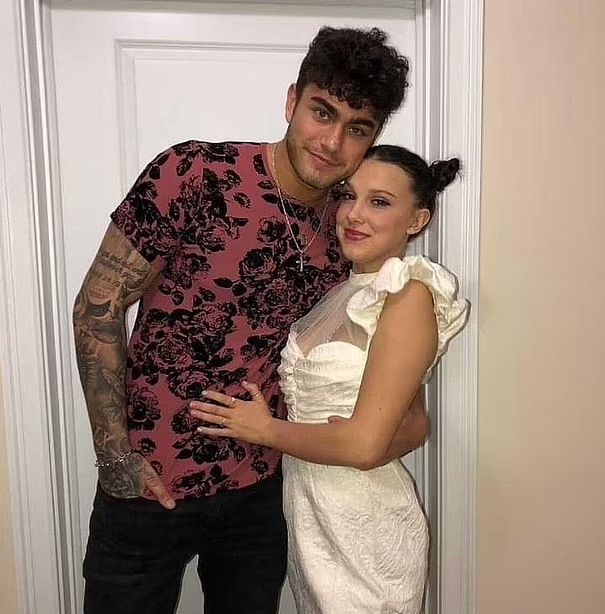 Hunter "Echo" Ecimovic is a 21-year-old who is known, apparently, for being a social media influencer, a Tik-Toker and for being extremely online. This week, Ecimovic claimed that he "dated" Millie Bobby Brown when she was only 15-16 years old. She's currently 17 years old, and there's a four-year age difference between them. Meaning, he claimed that they had a sexual relationship when she was 16 and he was 20. In a series of now-deleted tweets and videos, he claimed that they lived together for eight months, with her parents' consent and knowledge, and he got extremely crude about their very alleged sexual relationship, meaning he got explicit about his crimes against a minor. He boldly said "You guys don't know the story of anything, and I will never apologize. I hope you know that… I have nothing to apologize for, so make that clear. I have zero things to apologize for. You guys do not know a single thing at all." Well, Millie Bobby Brown's reps are hitting back:
A day after TikTok star Hunter Ecimovic sparked disgust by saying he'd "groomed" 17-year-old actress Millie Bobby Brown, reps for the Stranger Things star are hitting back at his "hateful" comments.

"Mr. Ecimovic's remarks on social media are not only dishonest, but also are irresponsible, offensive and hateful," representatives for the actress said in a statement to The Daily Beast late Tuesday. "Instead of engaging in a public discourse with him through the press or on social media, we are taking action to ensure that he stops this behavior once and for all."

It was not immediately clear what action Brown's team had in mind, and they did not confirm or deny whether Brown was ever in a relationship with Ecimovic, who is known as Hunter Echo on TikTok. Her representatives were not the only ones to express disgust with Ecimovic's comments during an Instagram Live on Monday. The social media star made a series of crude comments about supposed sexual encounters with Brown, sparking a wave of condemnation and even a Change.org petition calling for his arrest on statutory rape charges. (By Tuesday evening the petition had only nine signatures.)

Ecimovic laughed with friends as he was confronted over rumors of a relationship with the British actress. Photos of the two purportedly taken together last year had circulated widely on social media, with observers pointing out that Brown was only 16 at the time —i.e., under the age of consent, which is 18 in California, where Ecimovic lives. He is reportedly 21. "Yeah, no I groomed her," he said.
Apparently, the bulk of his comments were made on one of his live streams and he said it all in front of some of his bro friends, because what's better than laughingly describing statutory rape among your bros? After Millie's people called him out on Tuesday, he did yet another video where he claimed he had just been really drunk when he said all of that:
In a new video shared on his TikTok account late Tuesday night, Ecimovic apologized for his behavior, explaining that was "getting more and more drunk" as he made the comments while spending time with a small group of friends. Sporting a grey hoodie, he said: "I wanted to address the livestream incident that happened. It should have never happened in the first place. That was a stupid idea on my part to think it was gonna be OK to just continue to go live as it was getting more and more negative in the comments. I put up a livestream for about two to three hours, and in those two to three hours I was getting more and more drunk. After I kept seeing how negative the comments were and hearing or seeing whatever people were saying to me—when they don't know about anything—it was getting me more and more irritated."

Ecimovic went on to say that the alcohol made him "more careless, and I said stuff that should have never been said. But my natural instinct when I see people doing that kind of stuff, or when I see what people are saying, I'm like, OK, let's make it way worse and let's antagonize, which is so stupid. But that's how I decided to handle it."

After hitting out at unspecified "fabricated" claims, Ecimovic said in his latest TikTok video: "The livestream, I am sorry for. I'm not proud at all of how I spoke. It sounded very immature, it looked horrible. It looked horrible on my family, it looked horrible on me, it looked horrible on my friends. I am sorry for doing that live stream, I should have ended it the moment it started getting bad. But I chose not to, I said what I said, and I can't take that back. I just want you to know that I'm not OK with what I said. I'm not trying to justify it at all. I just want you guys to know that I'm not OK with how I went about stuff."
He… is only apologizing for saying all of that. He's apologizing for the livestream. He's not actually denying his original claims. Yeah. I'm not going to speculate about any of this because at best – ugh – he's a famewhore who is making up a disgusting story about a young teenager for clout, and he's too stupid to understand that he's actually lying about committing crimes. At worst… well, he needs to be arrested and brought to justice. MBB has enough on her plate and I say this with all sincerity: I hope she's okay. I hope she's surrounding herself with good people who have her best interests at heart. She's just a kid, for goodness sake. I'm saying that to not just Echo or whatever the f–k his name is, but also to the Drakes of the world. Leave her alone.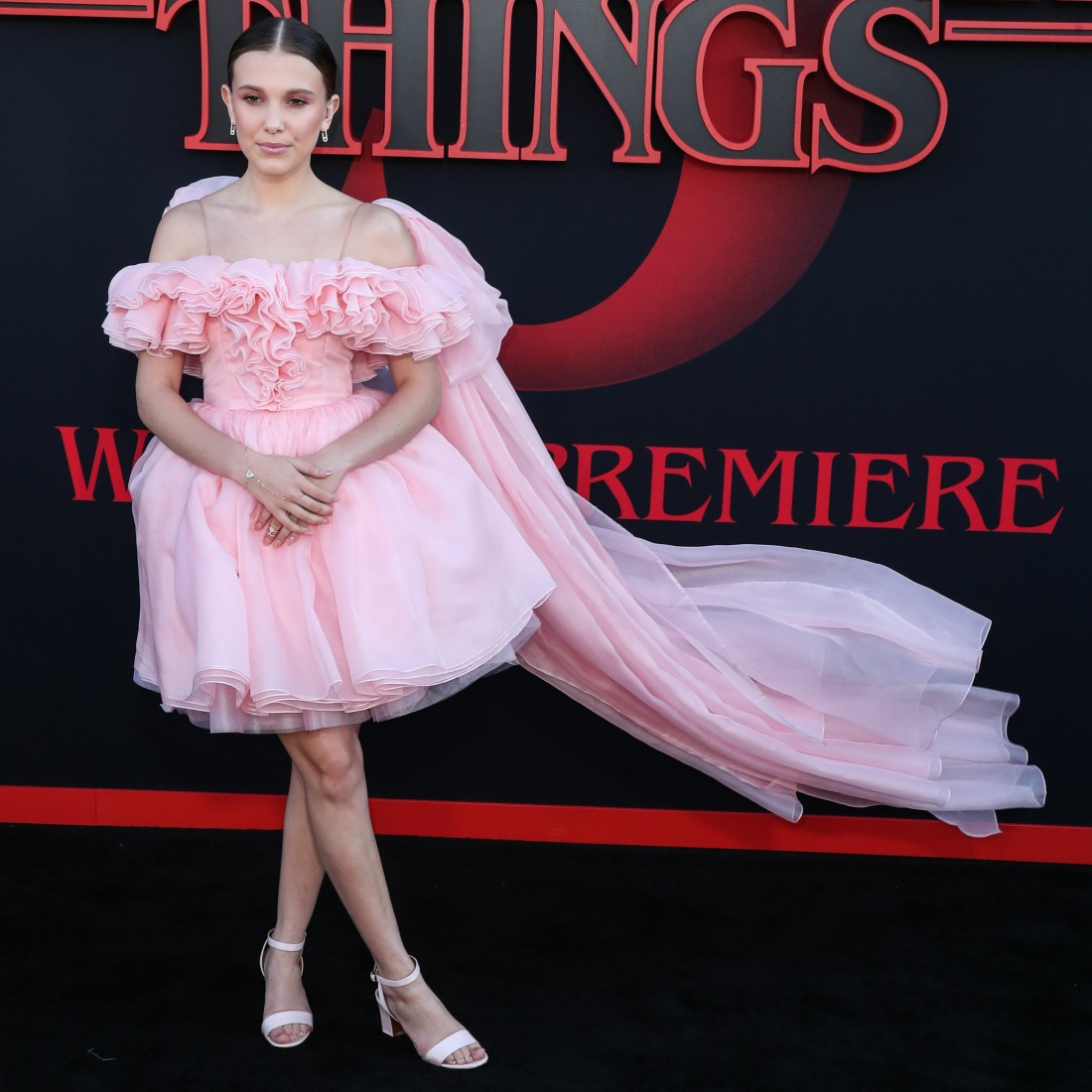 Photos courtesy of Avalon Red, Instagram.