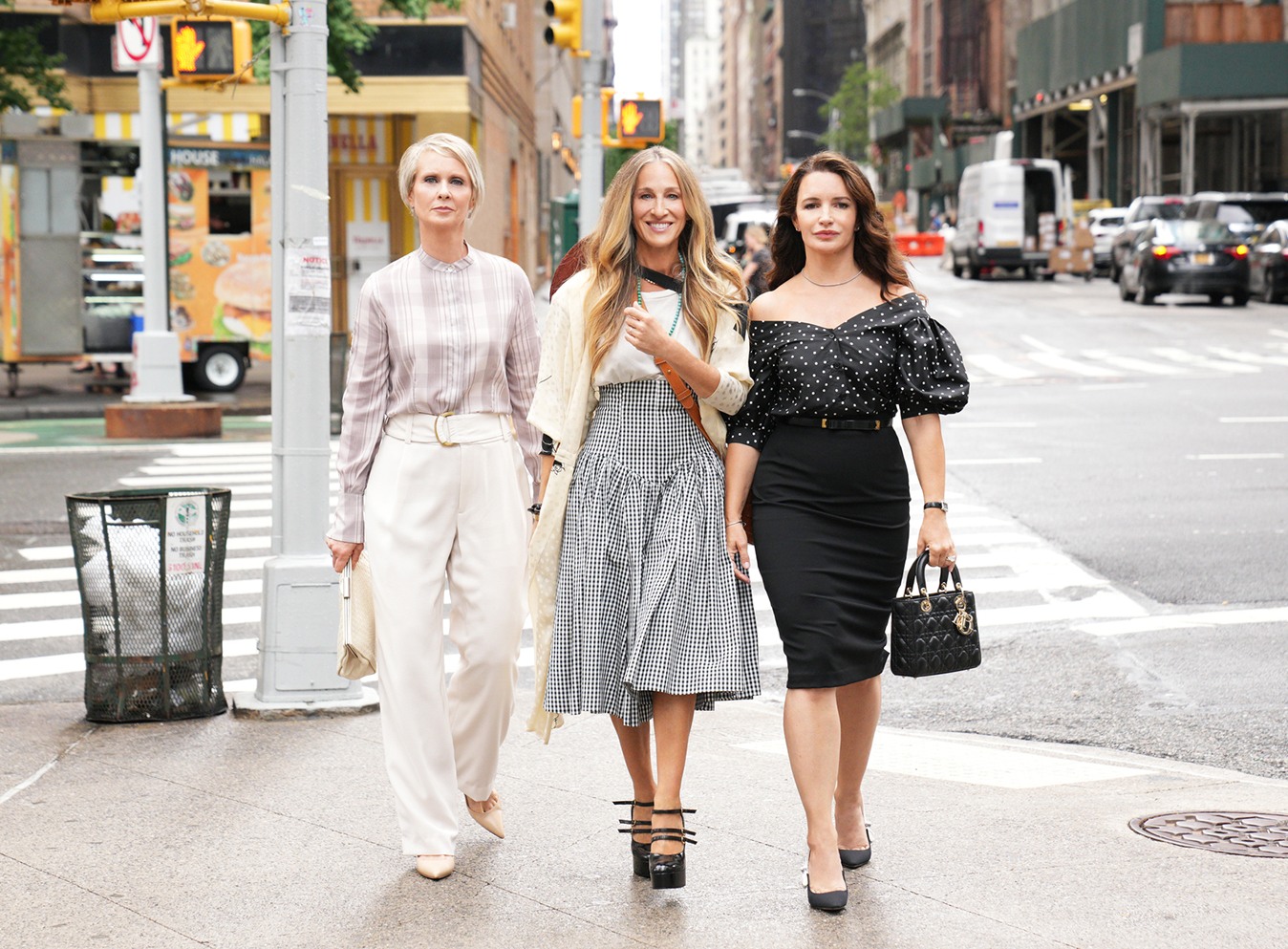 As we all know, the original Sex and the City is getting a terrible new "sequel" in the form of a ten-episode series called And Just Like That. Kim Cattrall is not part of this mess, much to the chagrin of Sarah Jessica Parker, who thought she could bully Cattrall into coming back. So Cynthia Nixon and Kristin Davis are back, plus the writers are apparently adding a few more new "friends" to this clique. Nicole Ari Parker has already been photographed on the New York set, as they seem to be filming a "lunch" scene among the friends.
HBO Max released "the first image" from the sequel series last week, and if you stare at it long enough, a Manolo Blahnik appears in the distance. I'm still trying to work out just what's wrong with it – it definitely looks like Sarah Jessica Parker was there for the photoshoot, but then they replaced her original head with a different shot of her? Or maybe all three women were CGI'd into this mess.
In addition to that, filming began last week, and paparazzi are all over the real-New York locations. So we're getting previews of some of the fashion in the series. It's bad! Very bad. Granted, I don't actually know how 50-something women in New York dress, but I strongly suspect that they do not dress like this! It feels so dated, so '90s. The only okay-ish thing about these photos is that Cynthia Nixon looks great and I love that blunt bob on her. That being said, I miss her red hair! SJP and Cynthia Nixon both look hella Botoxed.
I thought they'd never call pic.twitter.com/Fn3OLR09q8

— Andrew McCarthy (@AndrewTMcCarthy) July 11, 2021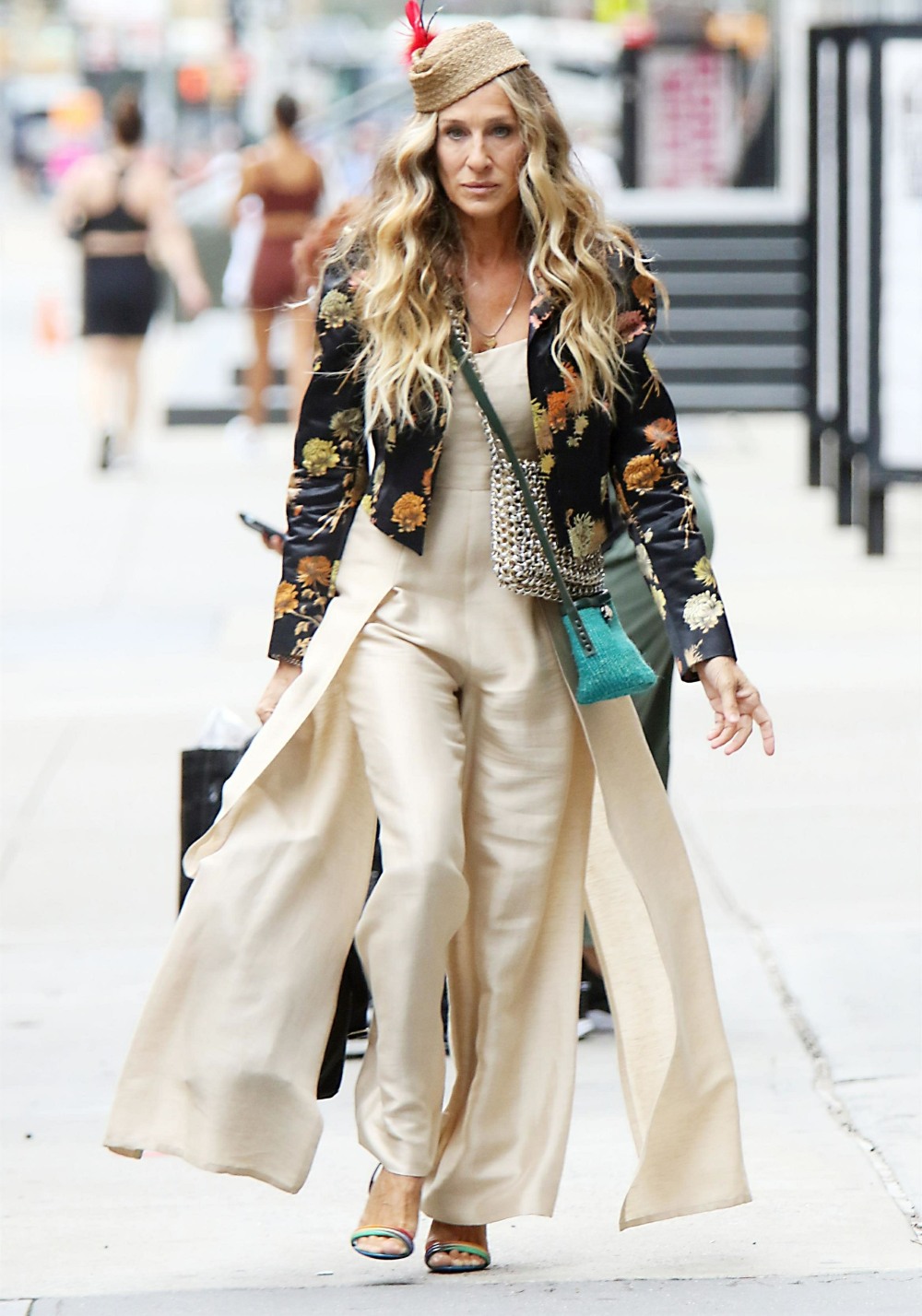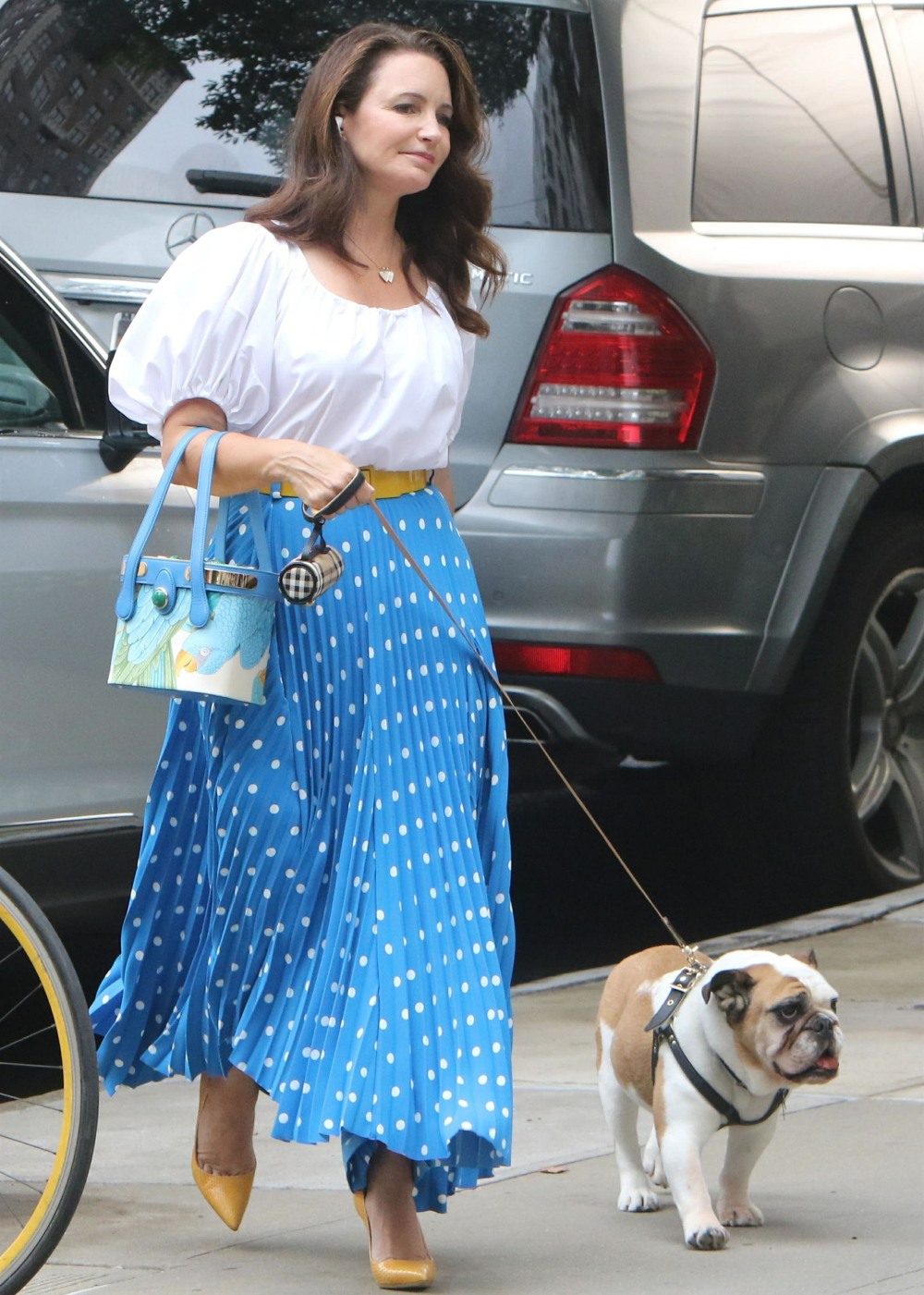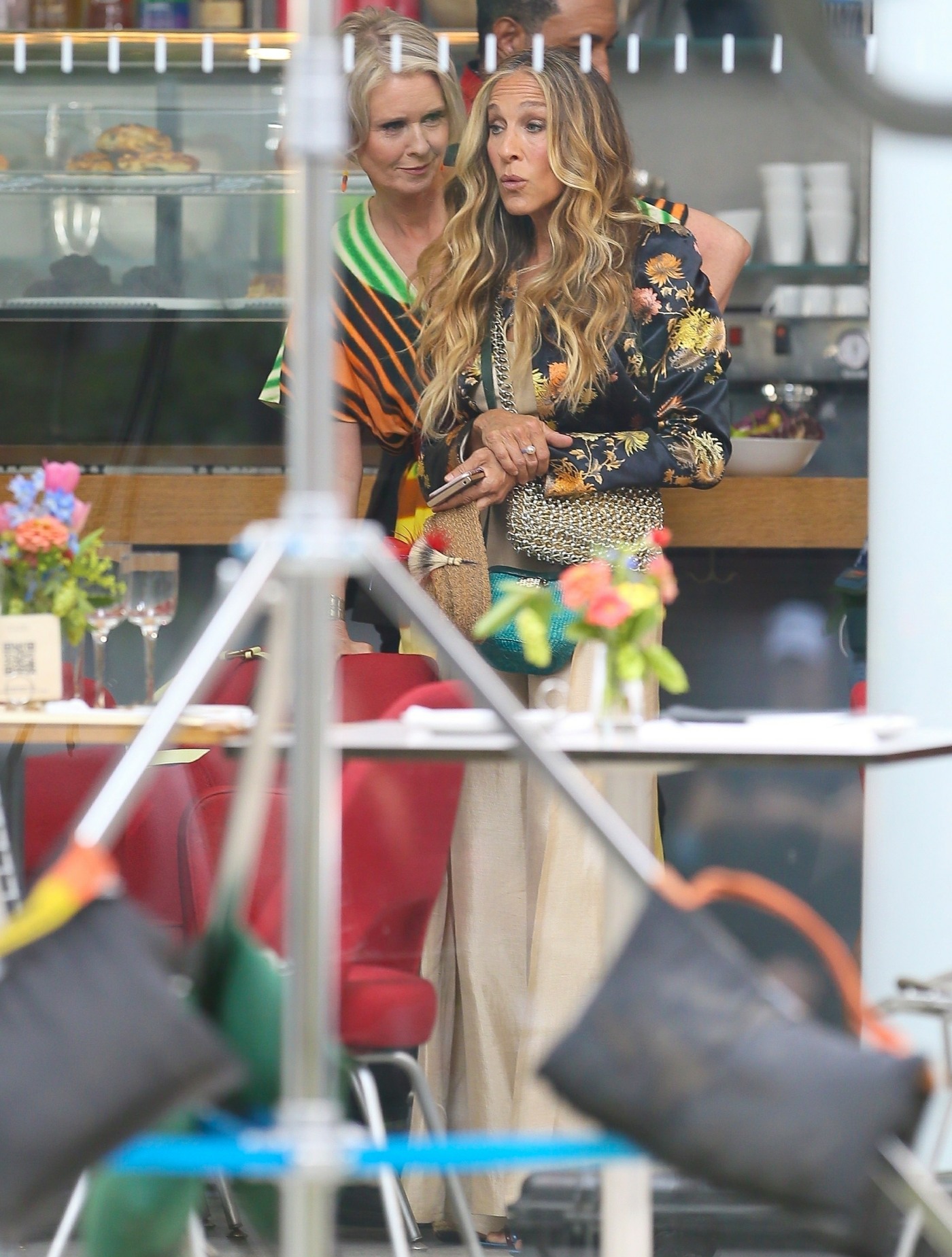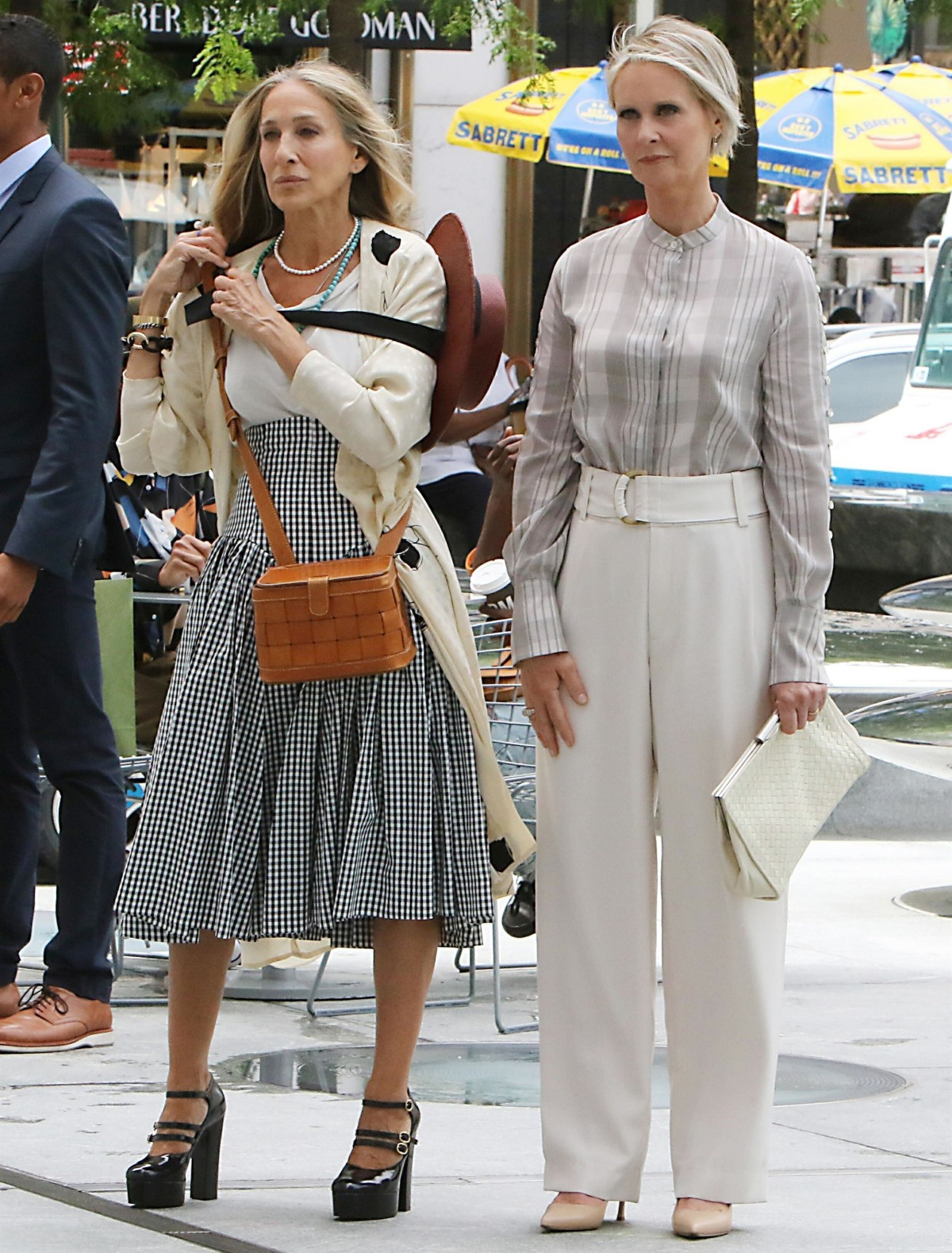 Photos courtesy of Backgrid and HBO Max.