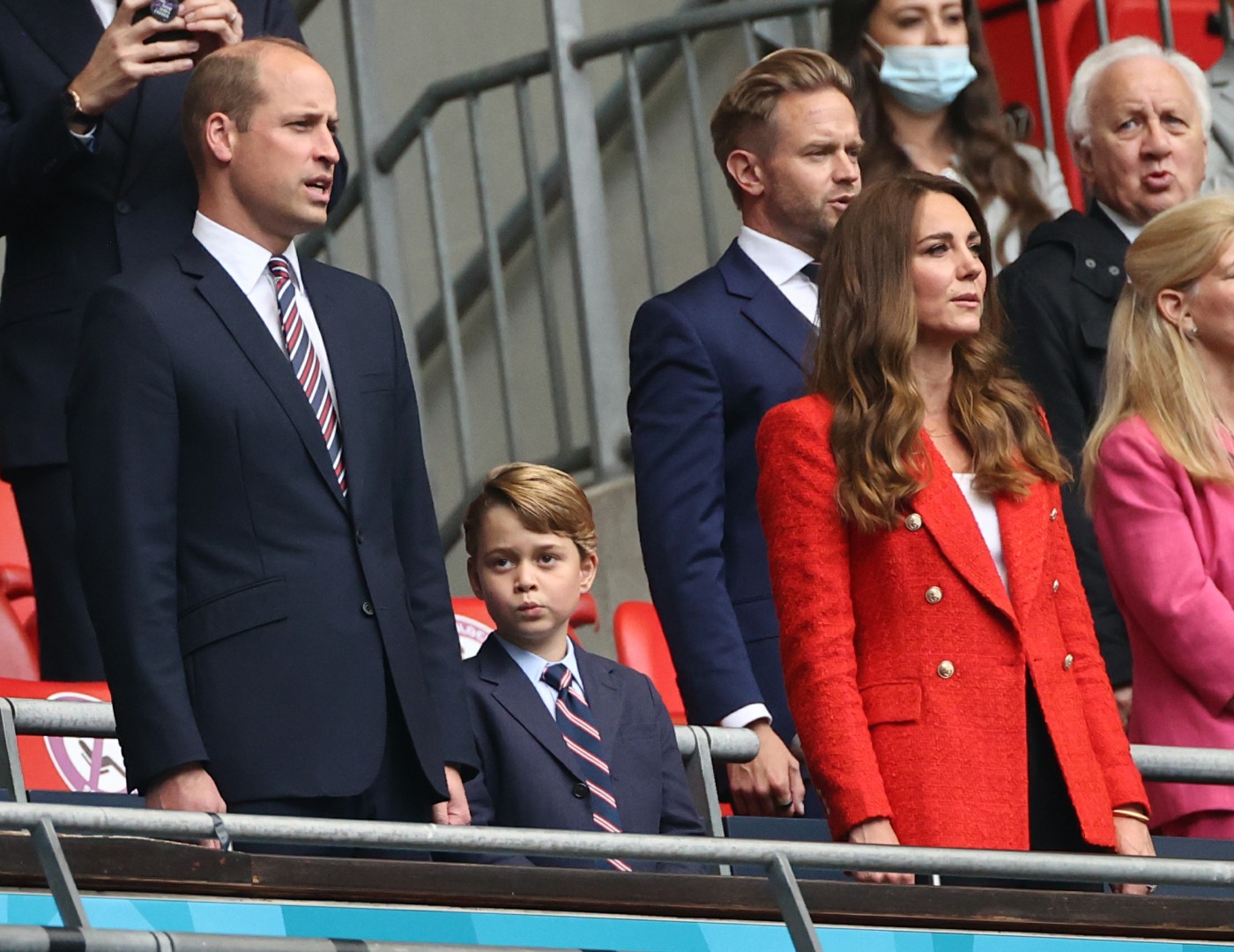 Hello Magazine claims that the Duke and Duchess of Cambridge's appearance at the Euro Final was their last appearance before their summer holiday. I thought so – usually the weekend of the Wimbledon finals marks their final appearance, and that's exactly what's happening this year. I wonder where they'll vacation? It will be necessary for the entire family to travel to Scotland at some point, but I suspect there will be some squirrelly, no-media vacations abroad as well. It will also be fascinating to see if there are "separate" vacations for William and Kate. I bet there are.
Still, it's interesting that William and Kate would leave for the summer on that awful final note, of William being called out for being a racist hypocrite and everyone talking about how undiplomatic he was at the Euro final. So it's time for a deflection! Did you know that Prince George got too much attention online?
Robert Jobson told Sunrise that Prince George got a lot of attention on social media after he was pictured celebrating England's opening goal in the Euro 2020 final. The royal commentator that while the young prince has been popular with the public, the Royal Family is trying to keep him out of the limelight.

Mr Jobson said: "With George, he got quite a lot of social media attention. Some were critical about him wearing a shirt and tie like his dad which I thought was very harsh. He has been very popular but I think they are going to try and keep him out of the limelight a little bit. They are very conscious of that. The pictures were great with his dad when he was celebrating for that all too brief moment."
I mean, the kid apparently loves football and he desperately wanted to go to all of the Euro matches. I think that part of it is fine, and I'm not questioning Will and Kate for bringing George out for football matches. But… people obviously know that there's interest in George and all of the Cambridge children, and so when they are at events, people will talk about them and their outfits. The Cambridges wanted George to be seen in his little suit. They wanted George to be their little deflection. And now that he's gotten all that attention, William is probably angry that George has pulled focus from him!
🚨⚽️ | NEW: Prince George reacts to England's goal pic.twitter.com/5JcXEYpaBL

— Politics For All (@PoliticsForAlI) July 11, 2021
Photos courtesy of Getty, Avalon Red.