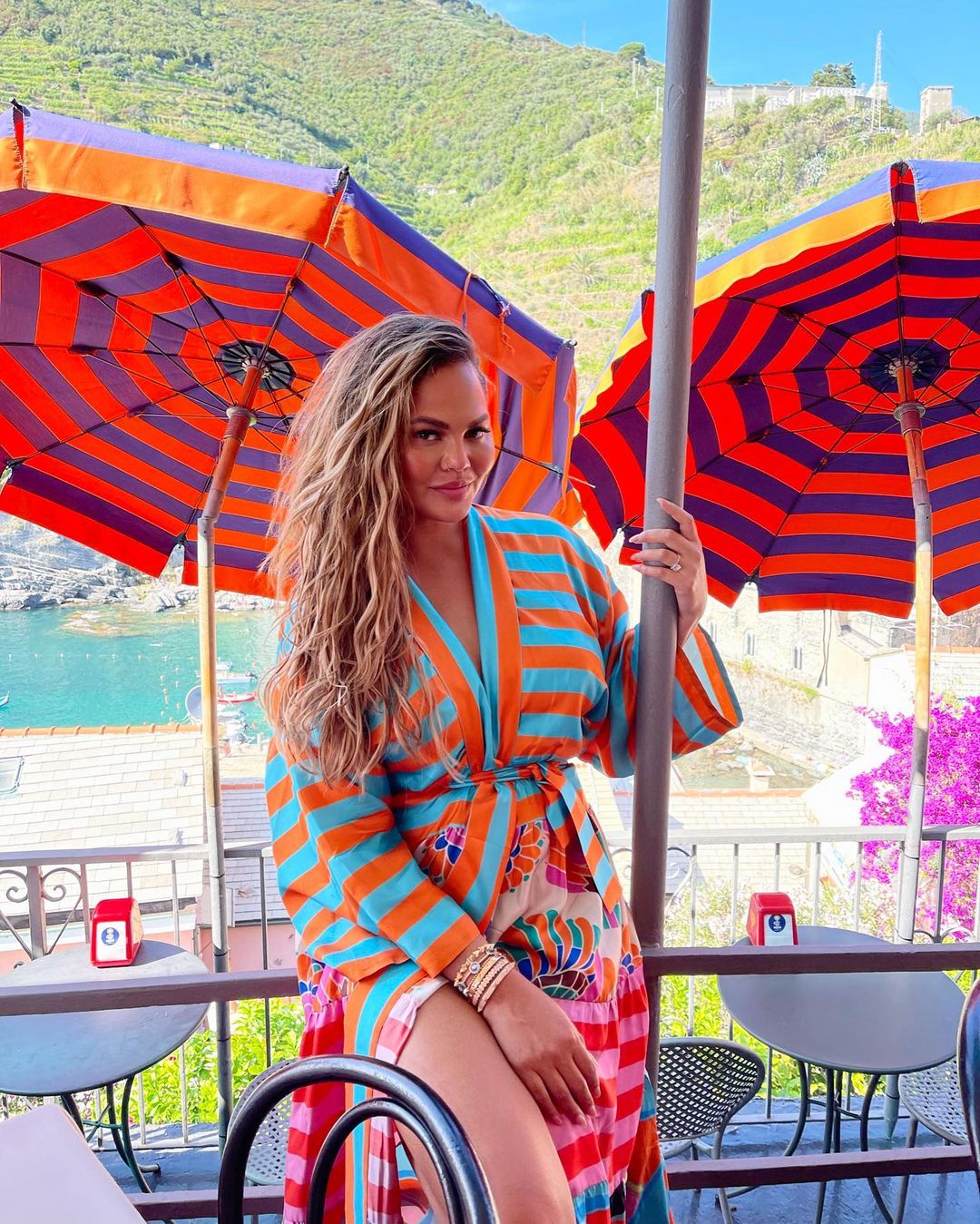 Even with Chrissy Teigen's ongoing "hiatus" following Courtney Stodden's May interview with the Daily Beast, Chrissy hasn't lost a significant amount of followers on Instagram. Her follower count has hovered around 34-35 million for the entire scandal. And as much as she's whined about her hiatus, Chrissy has still been posting photos on Instagram, as you can see in this post – she was in Italy with John and their children just last week. She leaves her comments open too, and she gets a lot of "supportive" comments. She's only "taken a break" from Twitter. And then she's taken breaks from that break to issue statements and whine about how much work she's doing on herself and can she please be un-cancelled? Her last big statement about how much "work" she's doing on herself happened on June 14th, when she wrote that long-winded and tone-deaf Medium essay. She must mark this sh-t on her calendar, because on July 14th, Chrissy posted this to Instagram:
Iiiii don't really know what to say here…just feels so weird to pretend nothing happened in this online world but feel like utter sh-t in real life. Going outside sucks and doesn't feel right, being at home alone with my mind makes my depressed head race. But I do know that however I'm handling this now isn't the right answer. I feel lost and need to find my place again,I need to snap out of this, I desperately wanna communicate with you guys instead of pretending everything is okay. I'm not used to any other way!!

Cancel club is a fascinating thing and I have learned a whollllle lot. Only a few understand it and it's impossible to know til you're in it. And it's hard to talk about it in that sense because obviously you sound whiney when you've clearly done something wrong. It just sucks. There is no winning. But there never is here anyhow.

All I know is I love you guys, I miss you guys, and I just needed an honest moment with you because I'm just…tired of being sick with myself all day. I don't even know if it's good to say any of this because it's gonna get brutally picked apart but I dunno. I can't do this silent sh-t anymore! If you or someone you know has also been cancelled please let me know if there is a cancel club reunion because I could use some time off my couch! Thank u and goodbye I love u
Again, she was just in Italy with John and the kids. She put it all on the 'gram. She brought a professional photographer so she would have high-quality photos to post on her IG. She posted the photos during the trip and she got the positive reinforcement feedback she wanted, and now she wants more. She wants to be able to post the photos on Twitter and whine about how rich and bored she is. They must have gotten home this week and Chrissy was "bored" within a day. God, she's such a problematic narcissist. Please stop following this mess.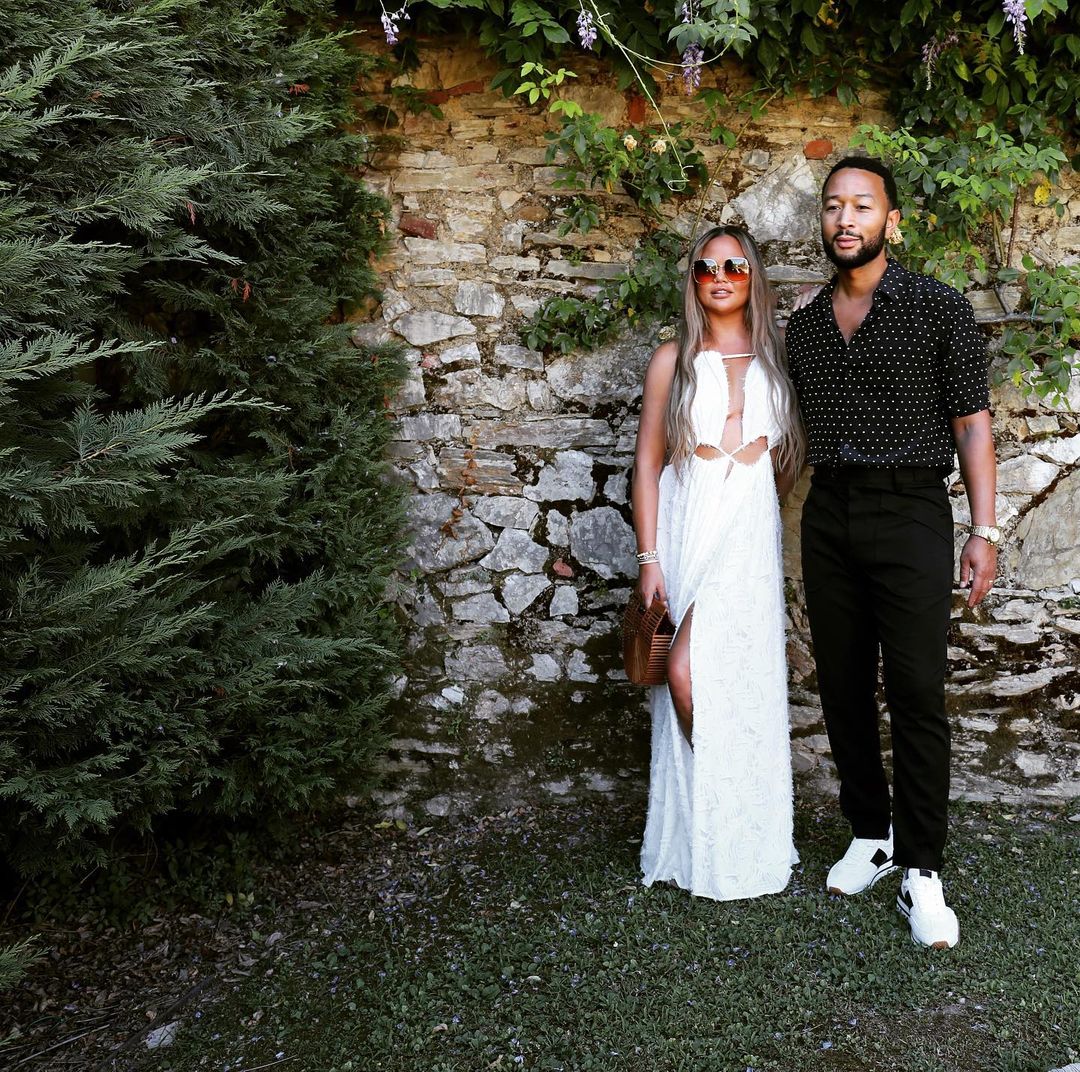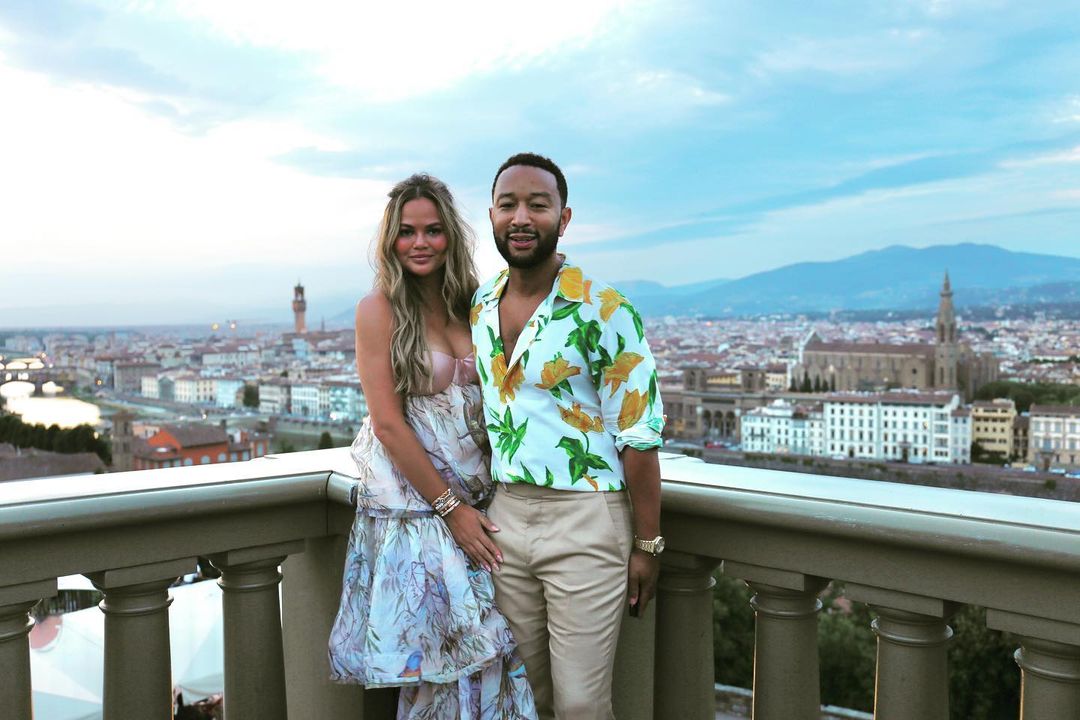 Photos courtesy of Chrissy's IG.