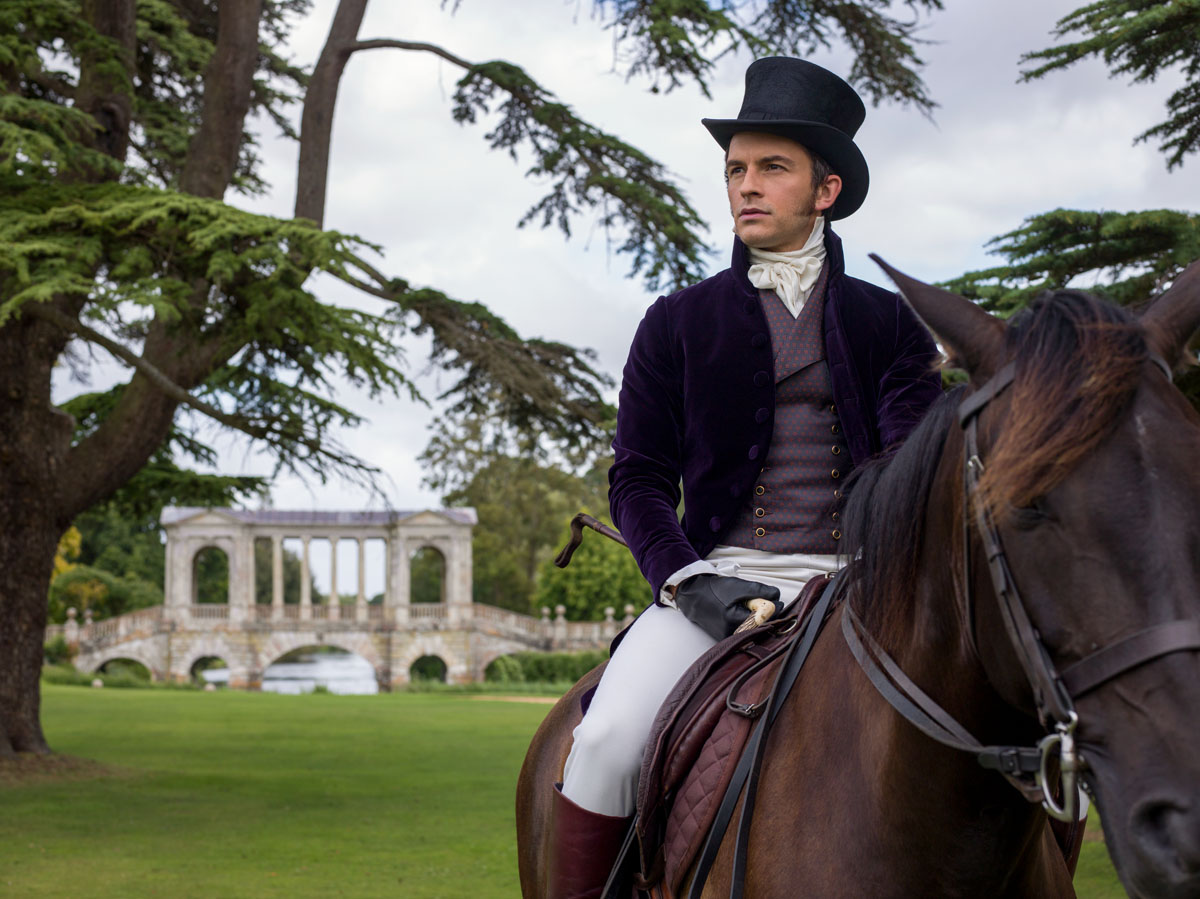 Bridgerton season two has been filming in the UK. They shut down production for 24 hours last week after a crew member tested positive for coronavirus. Less than a week later, Bridgerton production has shuttered indefinitely, because someone else on set has tested positive. Netflix has not released a name so some are assuming it was a main actor. Below are a few more details from Deadline:
We hear that Netflix has paused production for an indefinite period of time as the streamer and producers at Shondaland establish a timetable for a safe return amid the Delta variant of coronavirus surging across the UK.

Netflix declined to comment on whether it was a cast or crew member who has contracted the virus, though the indefinite length of the hiatus will lead to speculation that it could be an actor. Either way, the individual is now isolating.

Bridgerton was last halted for 24 hours on Thursday after a crew member tested positive. Production got back underway yesterday, but filming has been brought to a sharp halt again today.

Netflix carries out proactive testing on its series and Bridgerton's brush with Covid is a reminder that TV and film shoots need to remain vigilant, particularly as new variants find faster ways to spread through the population.
I hope whoever tested positive is okay and is on the way to a speedy recovery. I now have a sad because that means that Bridgerton season two probably won't be my New Year's 2022 binge watch. I know it is selfish. I think Bridgerton won't be the only production that shuts down indefinitely. Even the Tokyo Olympics is having major outbreaks despite all of their precautions including funny cardboard beds to keep Olympians from having sex. While idiots in the U.S. are running around being anti-vaxxers cases are up nearly 70 percent. The rest of the world is clearly still battling this damn virus too. When will it be over? At this point I am so tired of my life being on hold because of covid and those who refuse to take it seriously. Hopefully over the next few months the entire world will get a handle on the virus and get their populations vaccinated, so that the rest of the world can start traveling again and production teams can film. I doubt at this point there is such a thing as getting back to "life as normal." Covid is now the new normal. Now I will got cry into my tea about not getting Bridgerton season two at the end of the year. Le sigh.
Here's a photo of Bridgerton filming on 5-27 in London. Other photos are from production on season one. Credit: Backgrid and Liam Daniel for Netflix