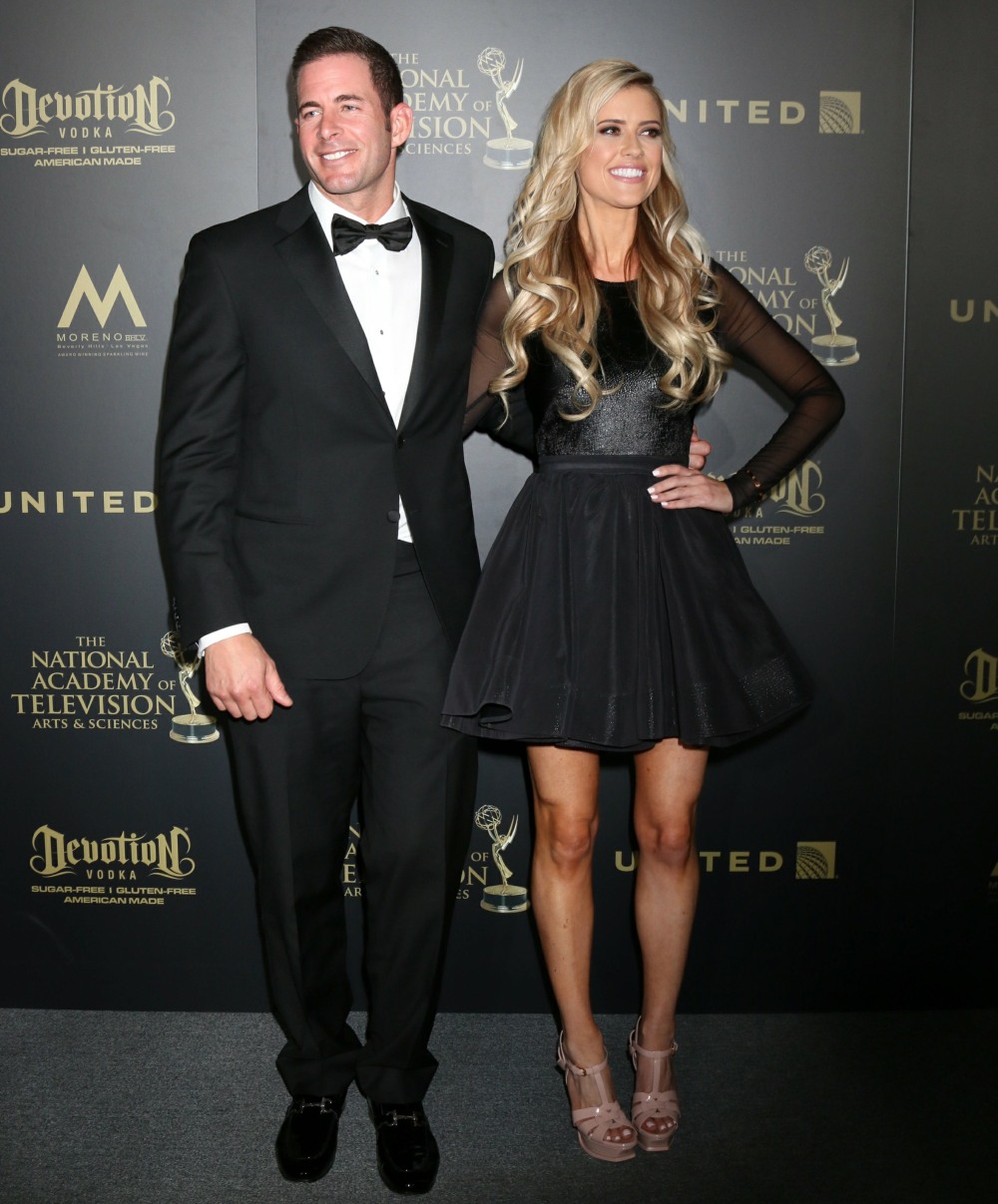 When Tarek El Moussa and Christina El Moussa (now Christina Haack) first split up, there were widespread stories about how toxic it had gotten on the set of their wildly popular HGTV show, Flip or Flop. Tarek seemed to have a hair-trigger temper, and he was apparently yelling at Christina constantly and threatening her often. It got so bad that the crew was trying to keep them apart. Months and years passed and Christina and Tarek seemed to work out their sh-t. They both moved on with other partners, they continued working together on the show and on their house-flipping business, and they coparent their children. Except that Tarek still has a hair-trigger temper. He apparently got into it with Christina last week:
Tarek El Moussa flipped out on his "Flip or Flop" costar and ex-wife, Christina Haack, for letting him know it was time to film … sources close to the show tell TMZ. According to our production sources … Tarek's eruption went down on the set of the popular HGTV series last Wednesday, after he apparently didn't like the way she signaled to him that she and the crew were ready to begin shooting.

We're told Tarek immediately lost his cool and went on a verbal tirade directed toward Christina … which allegedly included him comparing her to his fiancee, Heather Rae Young, and saying Heather is hotter and richer than Christina. Our sources say Tarek boasted that he "made" Christina and called her a "washed-up loser," and exclaimed that he enjoys watching her fail.

We're told he also yelled "Look at me, look at me, look at me. It's called winning" and capped off his rant by screaming at her … "The world knows you're crazy!"

According to our sources … this isn't the first time Tarek went on a tirade against Christina on set. We're told after the latest incident, production stopped filming them together for the rest of the day … and simply shot their scenes separately.

A source close to Tarek tells us his anger toward Christina stems from her recent admission she smoked toad venom — before meeting her new boyfriend — and his main concern is for the safety of their two children. At the end of the day, both Tarek and Christina are show execs, and our source says there's going to be tension from time to time, this was one of those incidents.

We reached out to reps for Tarek, Christina and HGTV … so far, no word back.
Sounds like Tarek had a full meltdown/tantrum. Christina had likely been short with him or maybe she even teased him a little and this was what happened. Gross. I'll admit to being surprised that there haven't been more incidents like this – there is a very strange post-divorce energy around Tarek and Christina on their show, and it's not just the editing. One of them should buy out the other person and just run the business on their own. They're both "stars" on HGTV and if they had separate shows and separate house-flipping businesses, it wouldn't be the end of the f–king world.
Photos courtesy of Getty, Avalon Red.