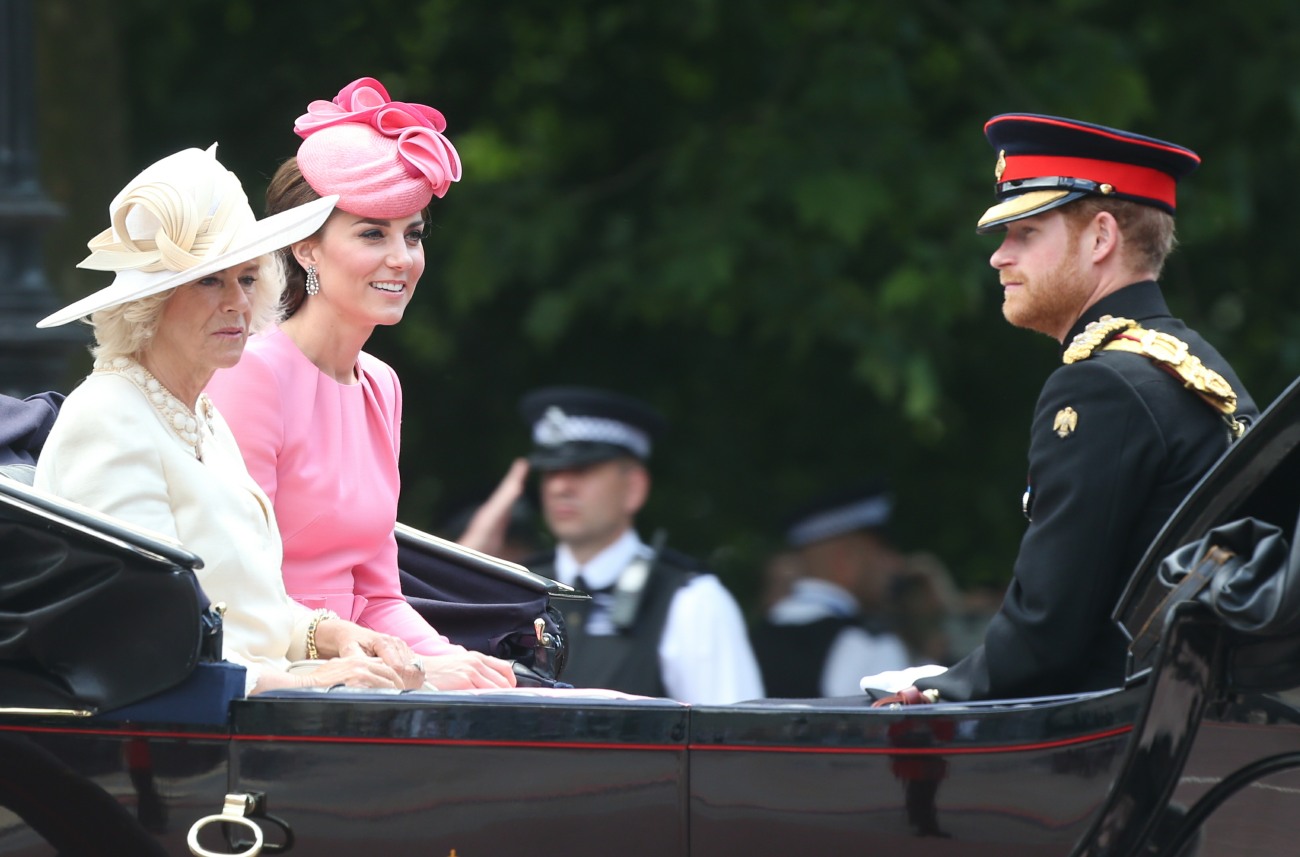 Kensington Palace and Clarence House barely waited 24 hours before they began briefing against Prince Harry in earnest. I tend to believe that Dan Wootton's Daily Mail exclusive included briefings from Prince William's staff as well as Prince Charles' staff, while Richard Kay's column was more of just Charles' staff briefing against Harry. What's also pretty clear is that Charles' people have truly gone to all of their favorite royal rota rats and mentioned Camilla, the Duchess of Cornwall, very specifically. Kay, Wootton and now Penny Junor have all spoken on the record about how there are big concerns that Harry's memoir will include an accounting about how Harry feels about his stepmother. Why are Charles' people even bringing it up? Why are they putting that out there? I don't know, but it's fishy. Some highlights from Tom Sykes' piece in the Daily Beast, which includes comments from Penny Junor:
Harry's revenge on Charles: A far more achievable goal, however, if one were seeking revenge on Prince Charles, would be to attempt to turn the public against his stepmother Camilla Parker Bowles, and prevent her ever becoming queen. Charles has said that Camilla will only be known as "Princess Consort." However, The Daily Beast has been previously informed by reliable sources that Charles fully intends to declare her queen when he ascends to the throne. Within the palace this objective is so well known it is considered an open secret.

Penny Junor on Charles' concerns that Harry will bash Camilla: "I think there is a very good chance he will talk about his feelings for Camilla and his relationship with her. He was a child when he learned about everything from his mother. There were 'three of them in the marriage,' as Diana said, but it was a very complex situation which some narratives like The Crown have managed to make very two-dimensional. I suspect that Harry sees it as equally two-dimensional. Harry seems to me at the moment to be very angry and hurt and trying to find himself in some sort of way, but yet again, here is Harry getting it all out there at the expense of his family. I just hope he doesn't say things in this book that he regrets later. What scares me is the money that it is being suggested is being paid. Penguin Random House are going to want some revelations for their buck."

Does Harry have the goods to rock the monarchy? "To some extent we have heard it all before at this stage," says Junor, "and a lot of people in the U.K. are bored stiff of Harry. But it could still damage the royal family, because there are all sorts of stories that Harry will have that everyone is dying to hear. He could talk about the day his mother died and how Charles broke the news to him, for example. That is incredibly personal and we have no idea if Charles did it well and sensitively or not. He could talk about walking behind the cortege. He has said he was made to do it and shouldn't have been made to do it, it's his truth and that could be very damaging. The description of the family's reaction to him falling in love with Meghan and his perception of that could be damaging. He could name the person who made the remark which he interpreted as racist. There is a lot of stuff there that could get picked up and swirl about in the ether forever."

Christopher Andersen on the memoir: Anderson, the author of bestselling biography Diana's Boys, told The Daily Beast that the news of the memoir represented the termination of any hopes of familial reconciliation. "Obviously Harry has decided that his relationship with his brother and the rest of the royal family isn't going to be mended any time soon—certainly not now that he has thrown this new hand grenade into the palace. Royal recollections have been notoriously problematic over the years. In his authorized biography, Charles called his parents aloof, cold, and distant, among other things. The queen and Prince Philip were deeply wounded, and in the queen's case I'm not sure those wounds ever really fully healed. Harry must know how upset his father and his grandmother will be, but it looks like he's going ahead and publishing anyway. The Sussexes are really crossing the Rubicon this time—the royal family will almost certainly see this as a whole new level of betrayal. There will be no turning back now."
The whole "Harry will have to give bang for the buck" thing is so telling… telling of how the royal reporters view their own monetization of the dysfunctional Windsors and their fear that Harry has the (easy) ability to blow up all of their palace-sanctioned storylines. They said all of the same sh-t with the Spotify and Netflix deals too, like Harry was going to immediately greenlight several documentaries slamming his family.
As for the repeated references to Camilla and how Charles "fears" what Harry will say about his stepmother… it's truly so g–damn random. We got through Finding Freedom and the Oprah interview and I don't recall any significant (or even insignificant) references to Camilla. Harry has made it clear that his problem, all along, was with his father, brother and the institution, the viper courtiers.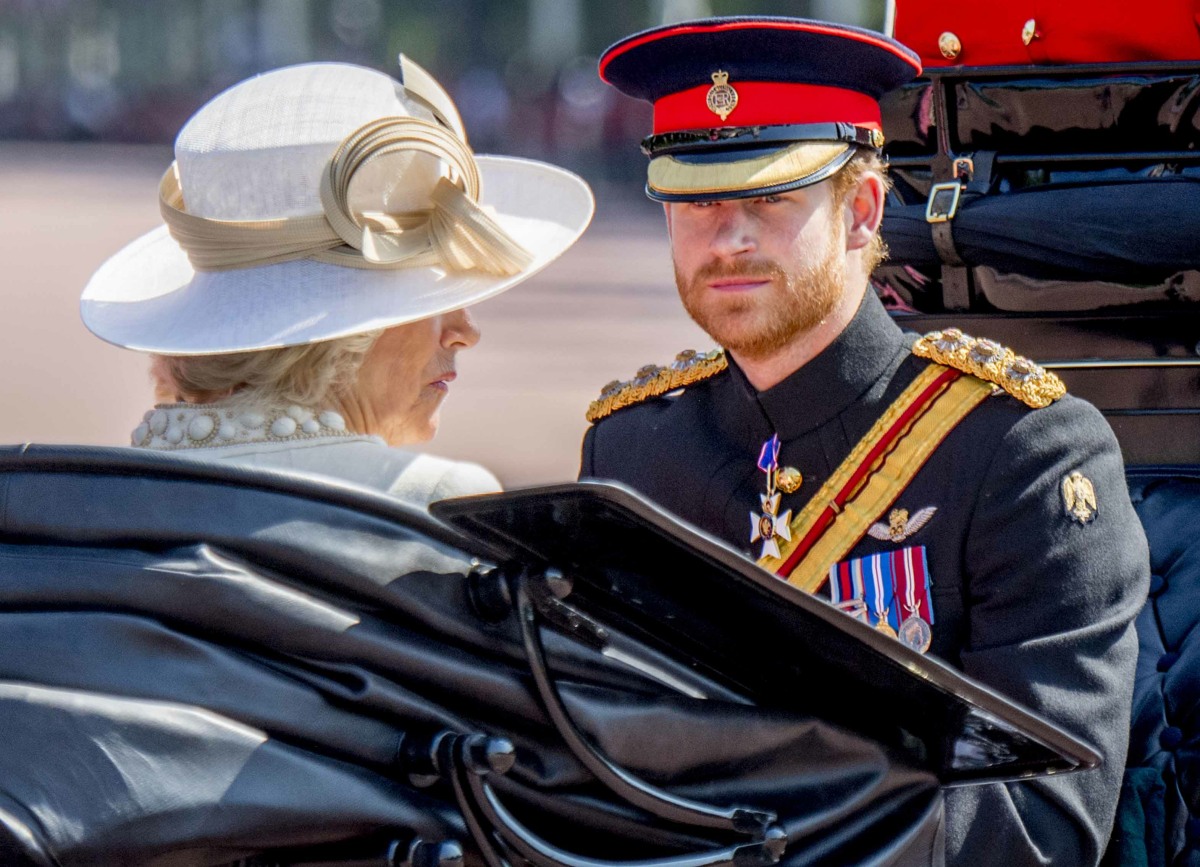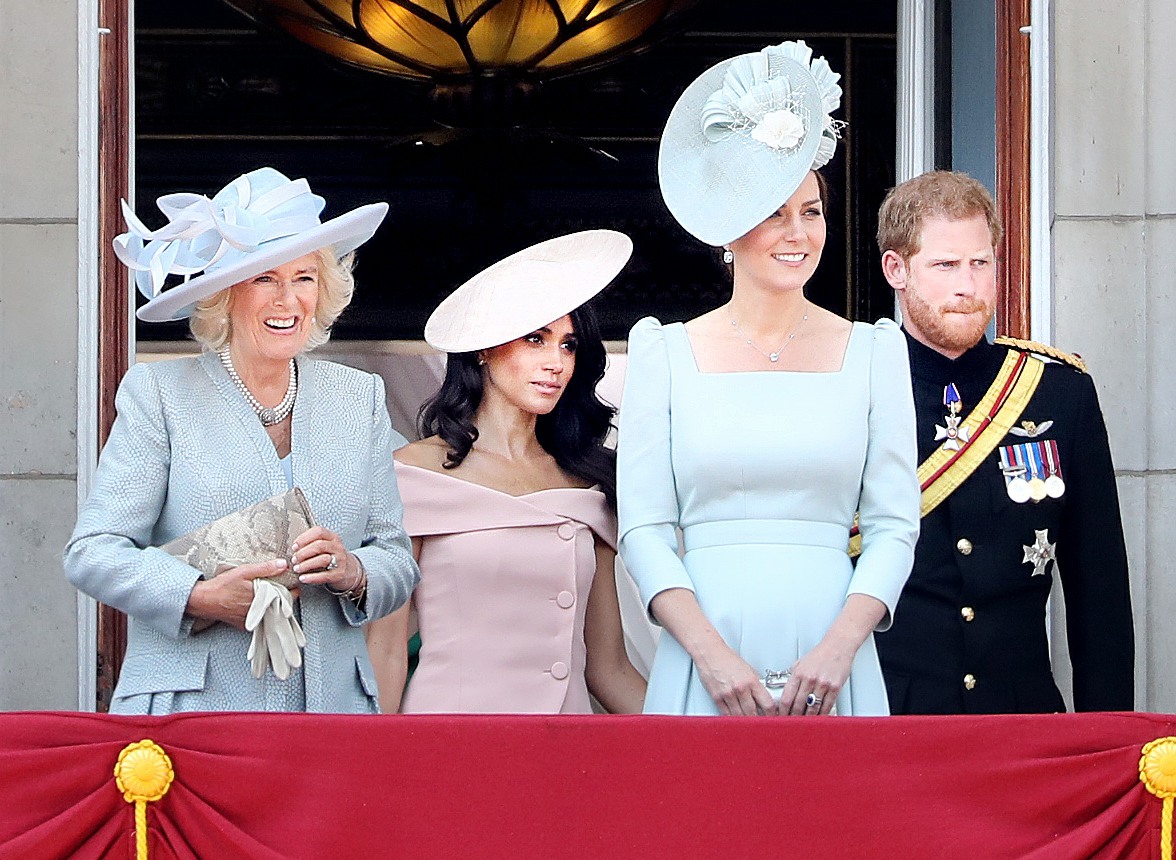 Photos courtesy of Backgrid, WENN, Avalon Red.