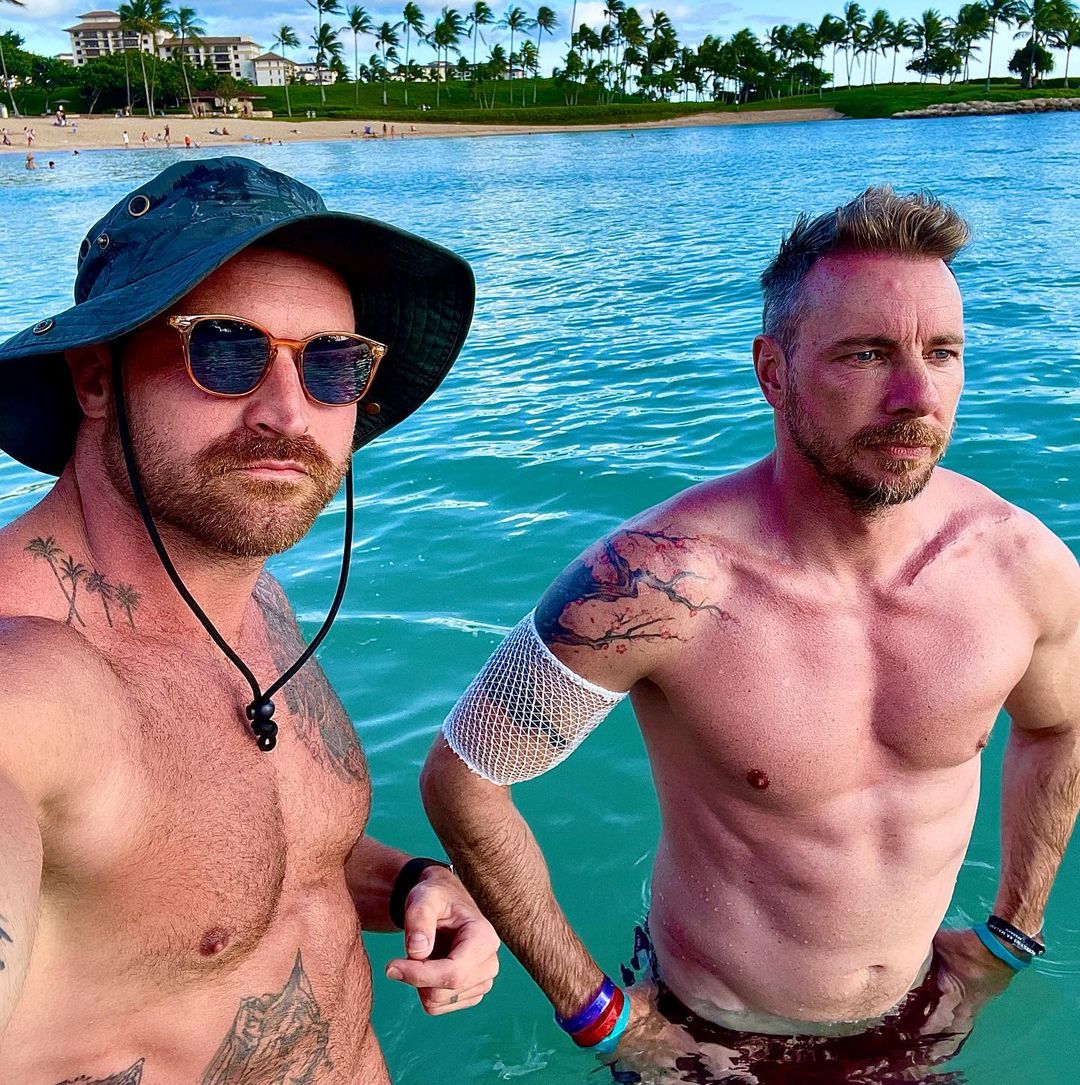 Dax Shepard revealed in an appearance on the Jimmy Kimmel show last month that he had gained 25 pounds recently. He said that it he has always wanted to get big and that he had been hitting the gym and eating more calories. Dax wanted to be in a Marvel movie and said he hoped to be hired for one to give him an excuse to bulk up, but when Jimmy asked what character he wanted to be he said Elastic Man, which is DC. So Dax just wanted to get big. In an episode of his Armchair Expert podcast, Dax told Ashton Kutcher and Mila Kunis that he achieved his weight gain and muscle with the help of testosterone.
Dax Shepard… revealed on the latest episode of his Armchair Expert podcast with guests Ashton Kutcher and Mila Kunis that he's gained 24 pounds of muscle during quarantine using "heavy testosterone injections."

"Can I comment on the size of your biceps right now, Dax?" Kutcher pointed out during their discussion about cryptocurrency. "You're getting Joe Rogan arms in there. It's phenomenal! I mean, you look like He-Man right now."

Shepard said he's "gained about 24 pounds" by working out "six days a week, lifting heavy (weights), protein shakes, going bananas, (and) heavy testosterone injections." The actor said he previously weighed "185 and now I'm 210."

He added, "I spent my whole life as a medium boy, and now I'm a big boy and I like it."

Kutcher and Kunis both expressed concern over his use of hormone injections. "I told you that you got to be careful with these testosterone injections," Kutcher said.

According to Mayo Clinic, testosterone helps maintain men's muscle strength and mass, but it can lead to a number of side effects, including stimulating noncancerous growth of the prostate and increased risk of forming a blood clot.

Shepard assured his friends that he's "fine" because he's only using the injections to take himself to his "28-year-old testosterone level," noting that low testosterone runs in his family.

The actor added that the mental effects of testosterone outweigh the physical.

"Forget the body; mentally I love it because it makes me far more on fire to be alive," he said of the injections. "I was depressed after (the 2017 film) 'CHIPS.' I was literally retiring, that was the plan. I'm out. Started taking testosterone… All of a sudden I was on fire to work. I was like, 'I like this version.' This is the version I enjoy."
So he's been using testosterone since 2017 due to depression and he's just getting big now? Did he up his doses recently? I have questions. I had to google "is testosterone a steroid" because I wasn't too clear on the difference. Healthline tells me that "steroids are a synthetic form of testosterone." Testosterone injections given by a doctor are different than typical steroids though and they're often prescribed for men in their late 40s, like Dax, who are having issues related to lower testosterone. Hopefully Dax is having his injections prescribed and his testosterone levels monitored by a professional. It does sound a little iffy, given what he's disclosed about his addiction, but if it helped his depression that's a positive thing. He looks good, but I thought he looked good before. I would find him attractive if I knew nothing about him.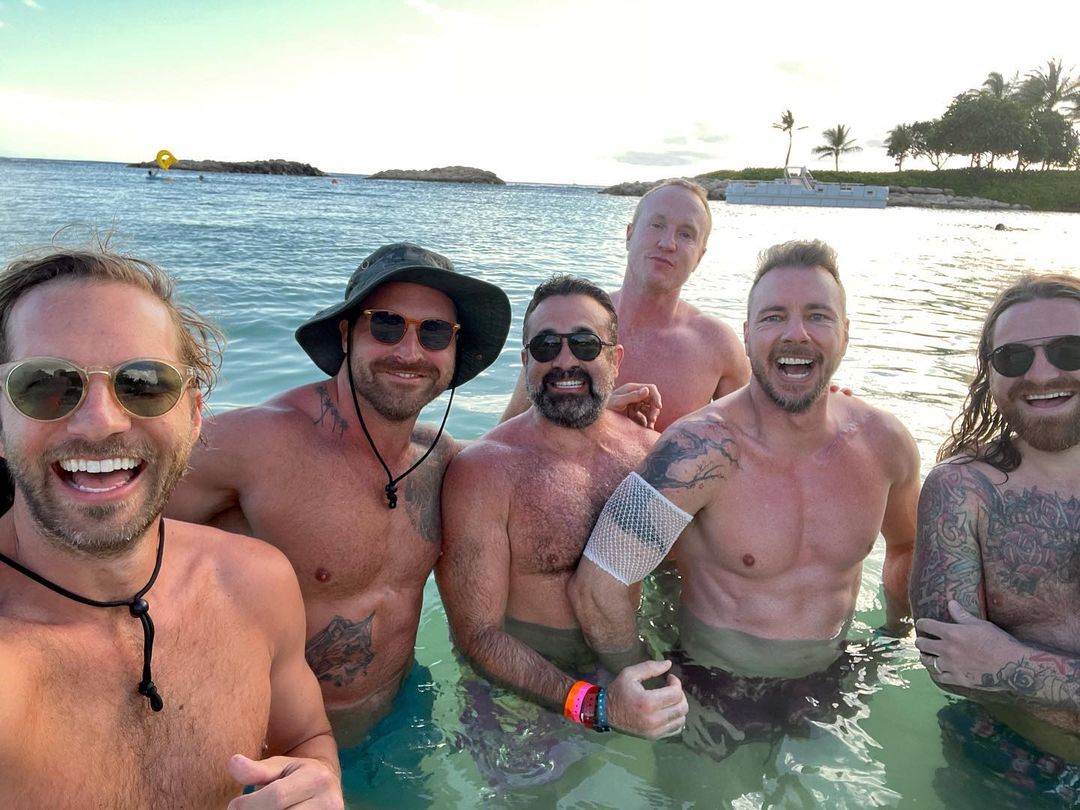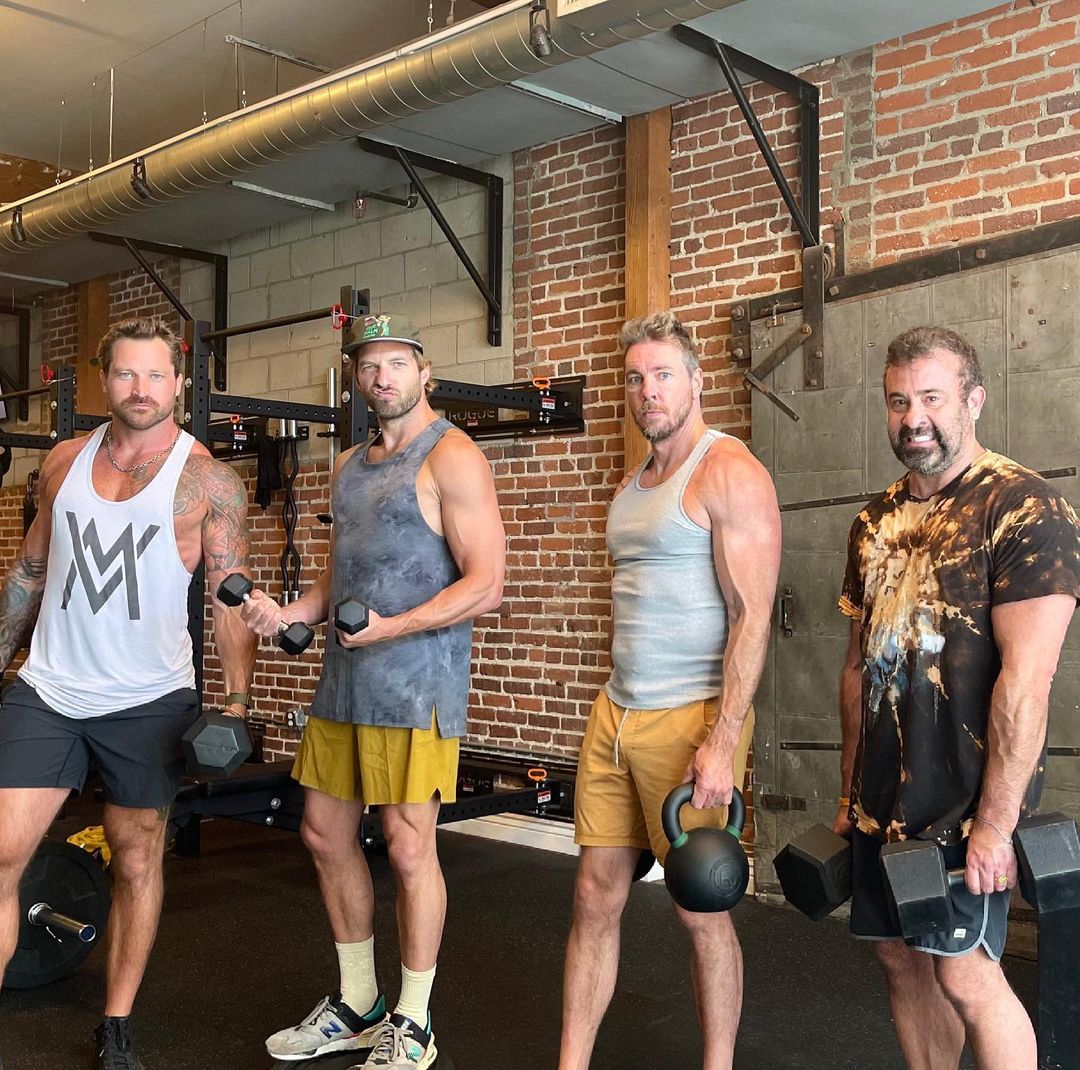 Photos via Instagram