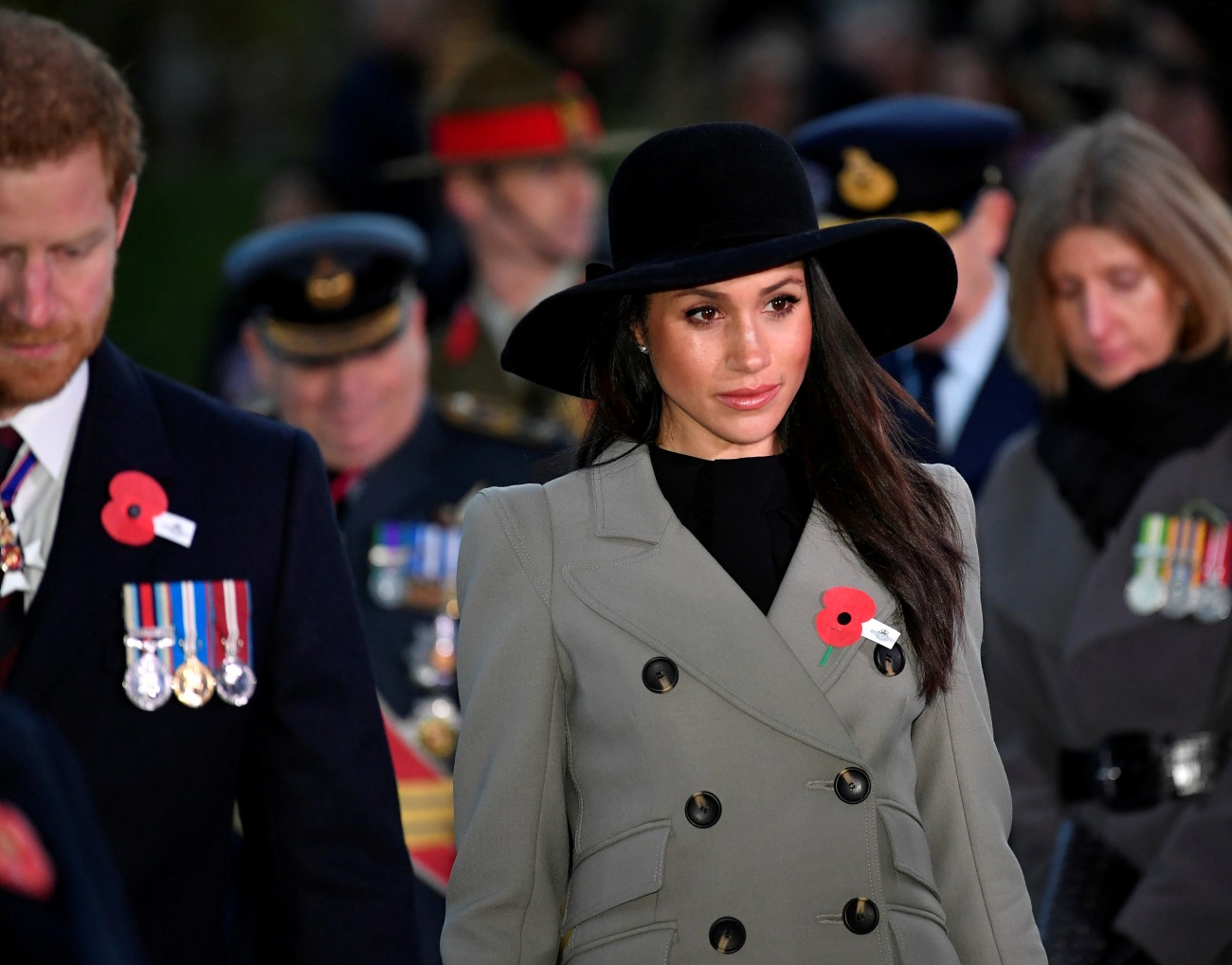 Earlier this year, two British "aristocrats" Sabine Getty and Lady Alice Manners decided to chime in on the situation with the Duke and Duchess of Sussex. They thought that Meghan needed to "sit down" and "stop disrespecting the Queen." They got the attention they were so desperately craving. I was reminded of them when I came across this story, which of course is trending on the Daily Mail. Apparently, Britain's Channel 5 has done yet another documentary about the Sussexes. This one is called Meghan at 40: The Climb to Power, like the fifth person on the Suits call sheet is the new Hitler or something. "The climb to power," how gauche! She was so desperate to climb to power, she quit her job, gave up her blog and her Instagram and dedicated herself to royal work. But aristocrats still think Meghan was just too power-mad for the Windsors, of course.
Meghan Markle struggled to 'switch off' the American dream' and understand her 'duty was to the Queen', a US-born viscountess has claimed in a new documentary. Meghan at 40: The Climb to Power, which airs on Channel 5 on Saturday ahead of The Duchess of Sussex' landmark birthday on 4th August, explores the former Suits star's life from being born in California to her relationship with The Firm today.

Speaking in the programme Julie Montagu, who was born in Illinois but moved to the UK 16 years ago when she married Luke Timothy Charles Montagu, Viscount Hinchingbrooke, the son of the 11th Earl of Sandwich, explained that Meghan's struggle with her in-laws came from an inability to 'let go' of American ideals.

'You can't really be anything you want to be or do anything you want to do or say anything you want to say,' Viscountess Hinchingbrooke explained. 'Your duty is to the Queen and that's very difficult for someone like Meghan. To switch off that American dream off and accept "now you have to do what we say" is difficult. It's difficult to have love and duty work simultaneously and together and that's what Harry and Meghan wanted in [negotiations] with the Queen, this synergy, that they can make work, but the Queen said no.'

The documentary also claims that Meghan and Harry gave their 'truth bomb' interview to Oprah Winfrey because they 'expected an apology' from the royal family.

'I think she felt it was an opportunity for her to not only share it with the world, but she hoped the royal family was actually listening,' Lady Julie added. 'It's difficult to pinpoint why she did it, but I think it's clear they were angry'.

Royal author Tom Quinn also told the documentary: 'I think they were hoping for an apology, they were hoping they would phone and say, "We're sorry we push you too far, we should have sat you down and spoke about your mental health issue". I think she was horrified that the reaction was so negative from the family and they didn't respond in the way she wanted. Meghan thought when she entered the royal family she could shake things up and they would love it, they would do things Meghan's way. And when that didn't happen, and when she came up against what she sees as the forces of reaction, it made us so upset. That that interview was her way to get revenge'.
"Meghan thought when she entered the royal family she could shake things up and they would love it, they would do things Meghan's way." It's more likely that Meghan continuously bumped up against the utter clownshow of the British monarchy and she was like "this could be done better, let me help" or "wouldn't it be easier to do it this way?" And they hated her for her Americanness, for exposing their laziness, incompetence and clownery, and it slowly began to dawn on Meghan that they weren't actually trying to help her whatsoever. As for what this dumb viscountess says…all of these people are really hellbent ignoring that the whole f–king reason the Sussexes left is because they were being abused and actively shoved out of the country. They didn't leave because Meghan was simply too American to understand how to devote herself to serving Queen and country. It was because she was being actively driven to suicidal ideation.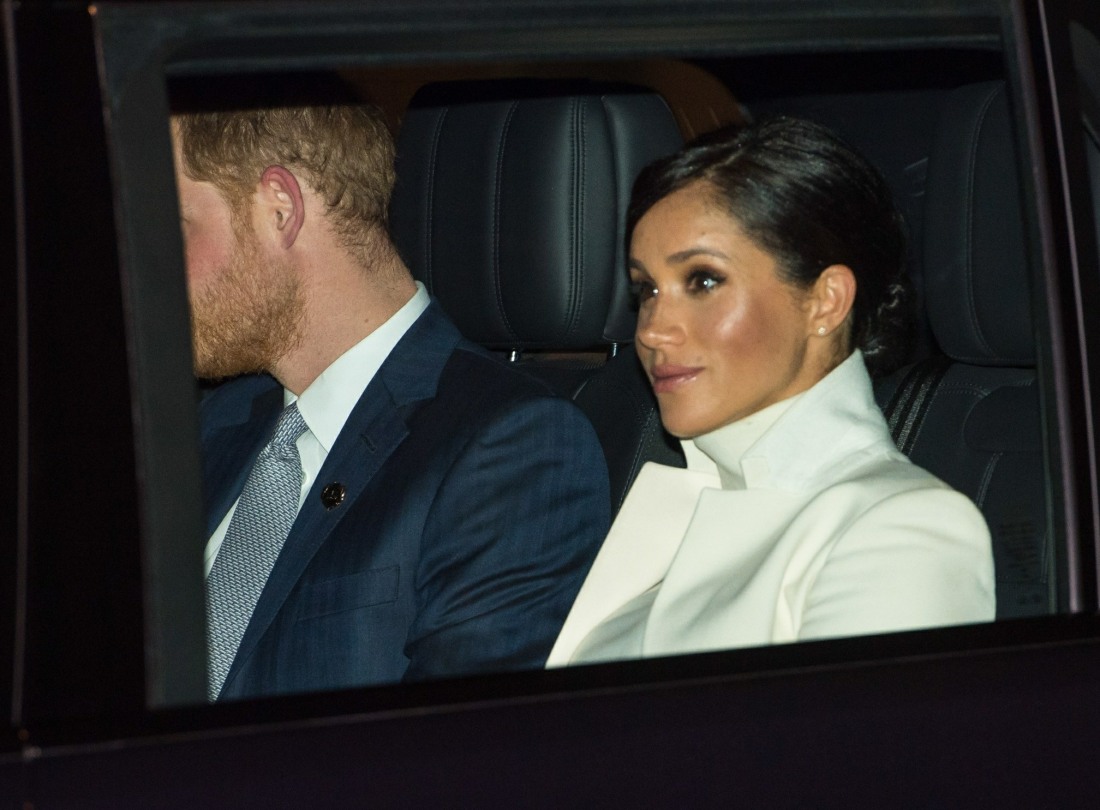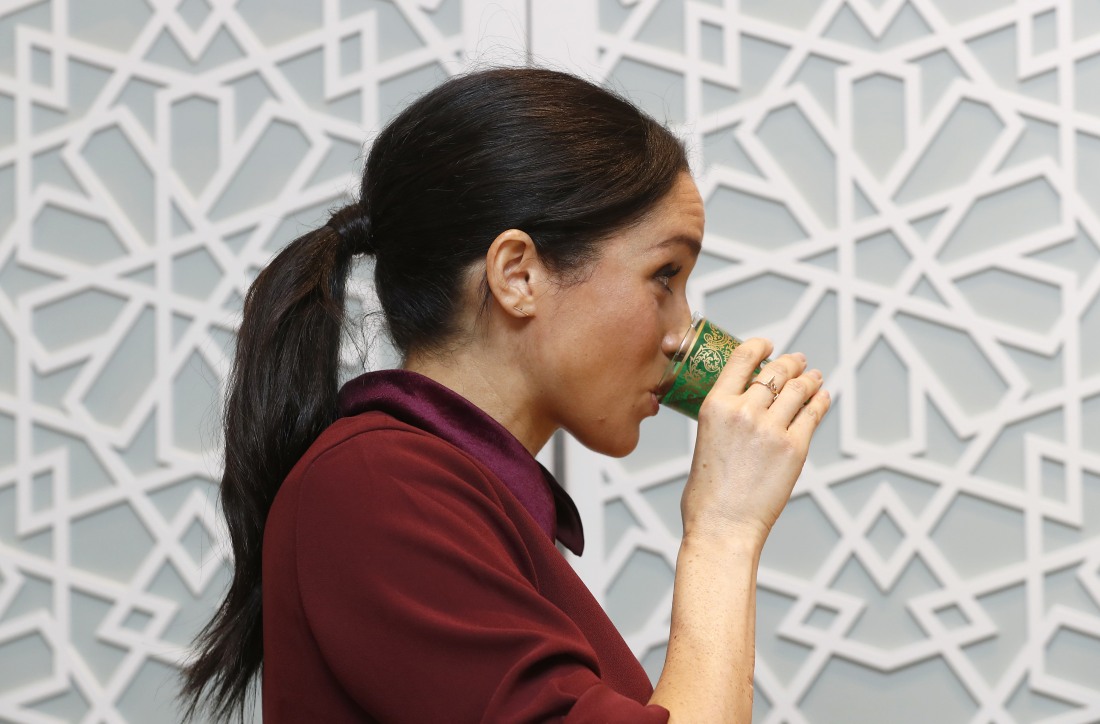 Photos courtesy of Avalon Red, Backgrid and WENN.