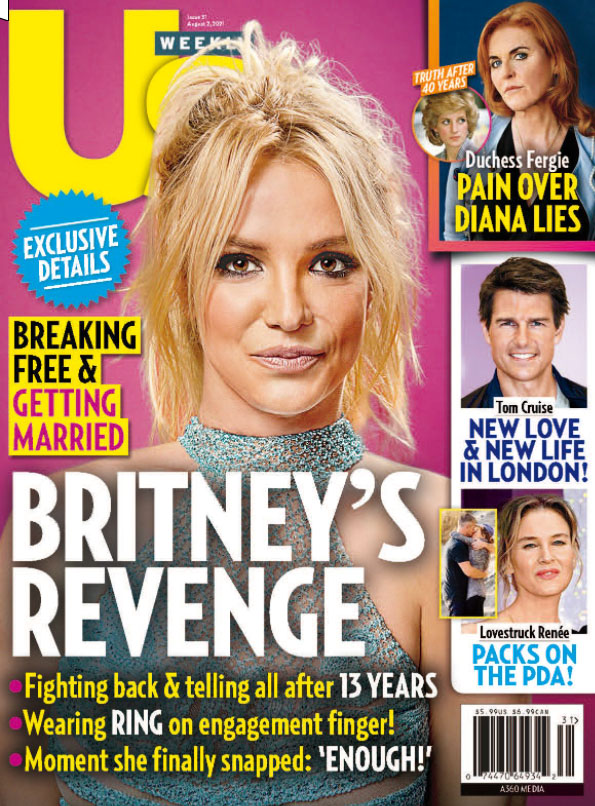 In one of her recent Instagram posts, Britney Spears seemed really excited about the fact that she'd bought a bunch of tennis shoes. She was seriously excited about sneakers to the point where it seemed like she didn't get the chance to shop much before. Us Magazine has a profile of Britney and what she's been going through under the conservatorship. They confirm what a lot of us suspected, that her life was controlled to a ridiculous degree. I thought that her conservators had put her on an allowance and that she was able to spend it as she wanted to. The way Us's source explains it, all of her purchases had to be signed off on. Britney has been paying these people millions of dollars a year to control her life to a ridiculous degree. Us also has some insider information about her relationship with her sister, Jamie Lynn, whom Britney shaded recently for not being as supportive of her as she'd claimed.
On how closely controlled her spending was
"Her life became a living hell," one source tells Us… "Britney has found her voice and there's no stopping her," warns a second insider. "She wants the world to know what her dad's been doing and she's set to unleash on everyone who's held her back from living her life."

"Everything she posted on social media was checked and edited before it was shared," says the insider. Britney couldn't purchase hygiene products, art supplies or even gifts for her sons… without approval. "Her phone was taken years ago," adds the insider, "so she couldn't have access to any of her old contacts."

The first source says Britney's hobbies and shopping habits have also been "micro-analyzed" and her team had to sign off on everything from groceries to new makeup.

On her relationship with sister Jamie Lynn
While one source tells Us Jamie "is there for Britney, [but] doesn't want to be involved in the conservatorship battle," a second insider fears their relationship may be beyond repair. "Britney feels Jamie Lynn just sat back and watched as their dad took over her life," explains the insider. "She thinks she was complicit."
[From US Magazine, print edition, July 26, 2021]
Imagine doing a Vegas residency and performing on stage night after night, for years, and having to get a team of people to sign off on whether you can buy mascara or bread. I bet they controlled what food she was allowed to bring in her house too. Britney has kept quiet for over a damn decade! I can't even imagine.
Britney has some pretty racy posts up now where she's showing her boobs and another where she's dancing in a bikini. I think she's feeling herself after all she's been through. When I spoke with Lisa from the Eat, Pray Britney podcast for episode #82 of our podcast, she said that Britney is a creative person and that's how she expresses herself. Britney said in her first testimony for court that Miley Cyrus smoked joints onstage at the VMAs and that she didn't face any consequences, basically. (Miley did that in 2013 at the EMAs in Amsterdam, not to take away from her point.) Britney showing her boobs is her F you to the conservators and her way of showing them she's going to do what she wants. I hope she cleans out a Sephora next.