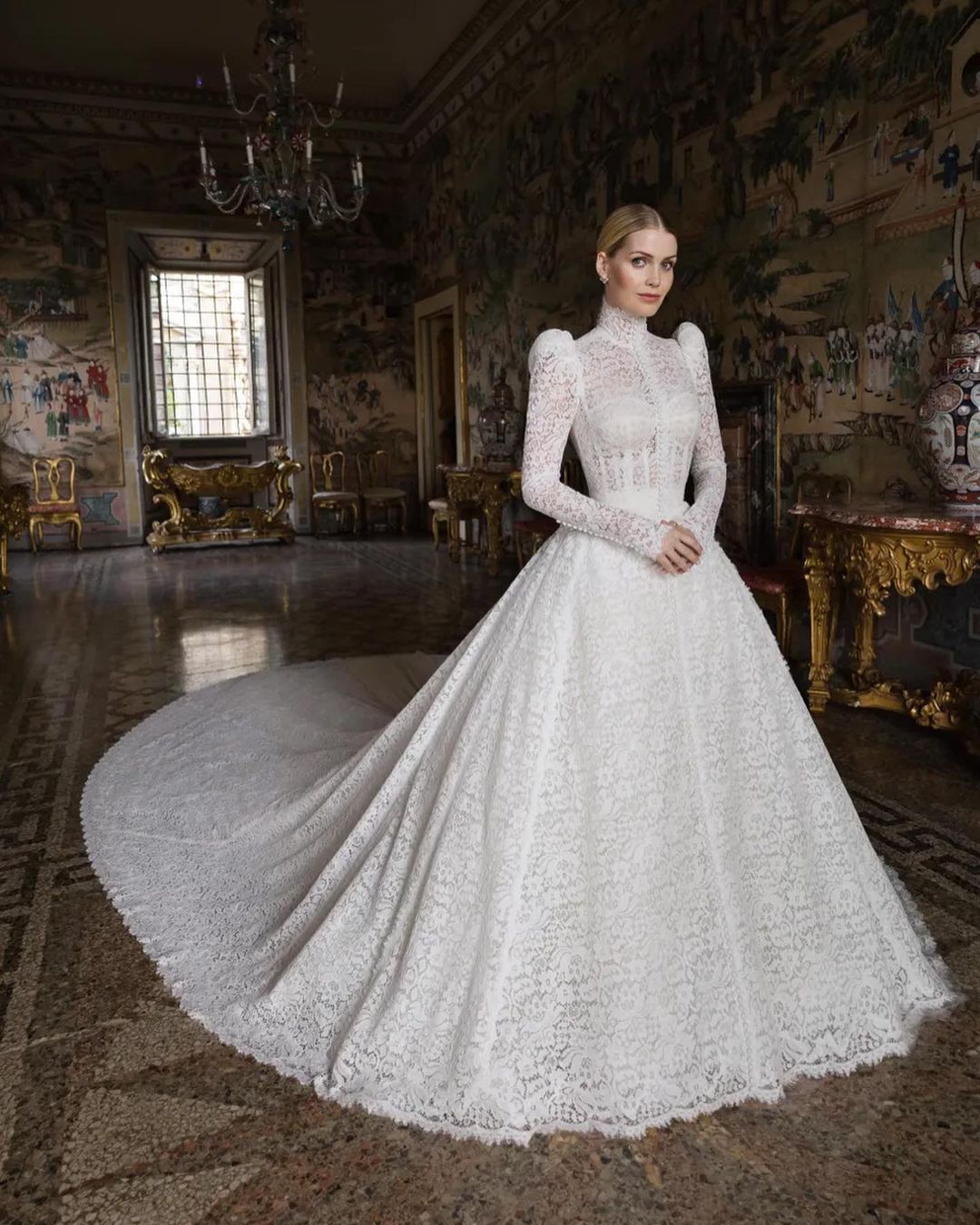 In early January 2020, Lady Kitty Spencer announced her engagement to South African millionaire Michael Lewis. He's 62 years old and she's 30. He's also Jewish and upon their engagement, the Daily Mail remarked that no one knew if she would convert. He is five years older than her father, Charles, the Earl Spencer. Well, the pandemic happened and they had to delay their wedding, but they ended up getting married at some beautiful, ancient villa in Frascati, Italy over the weekend. The bride's father was not in attendance, although last year it was said that Kitty's mother (the Earl Spencer's first wife) is fine with Lewis. Kitty's siblings came to the wedding and her brother Viscount Althorp walked her down the aisle, alongside her half-brother. Kitty did not wear the famed Spencer Tiara (usually worn by Spencer women at their weddings).
All of Kitty's wedding looks were Dolce & Gabbana. And by "all" I mean at least five wedding looks, maybe more. She seemingly changed her dress several times during the wedding weekend. She was already a brand ambassador for D&G, so I guess that's why she asked the designers to make her trousseau. The actual wedding gown is supposed to look "Victorian" and the puffy shoulders are hideous. That being said, she's a very beautiful bride. She doesn't really look like her late aunt Diana. She looks more like her mother, Victoria Lockwood.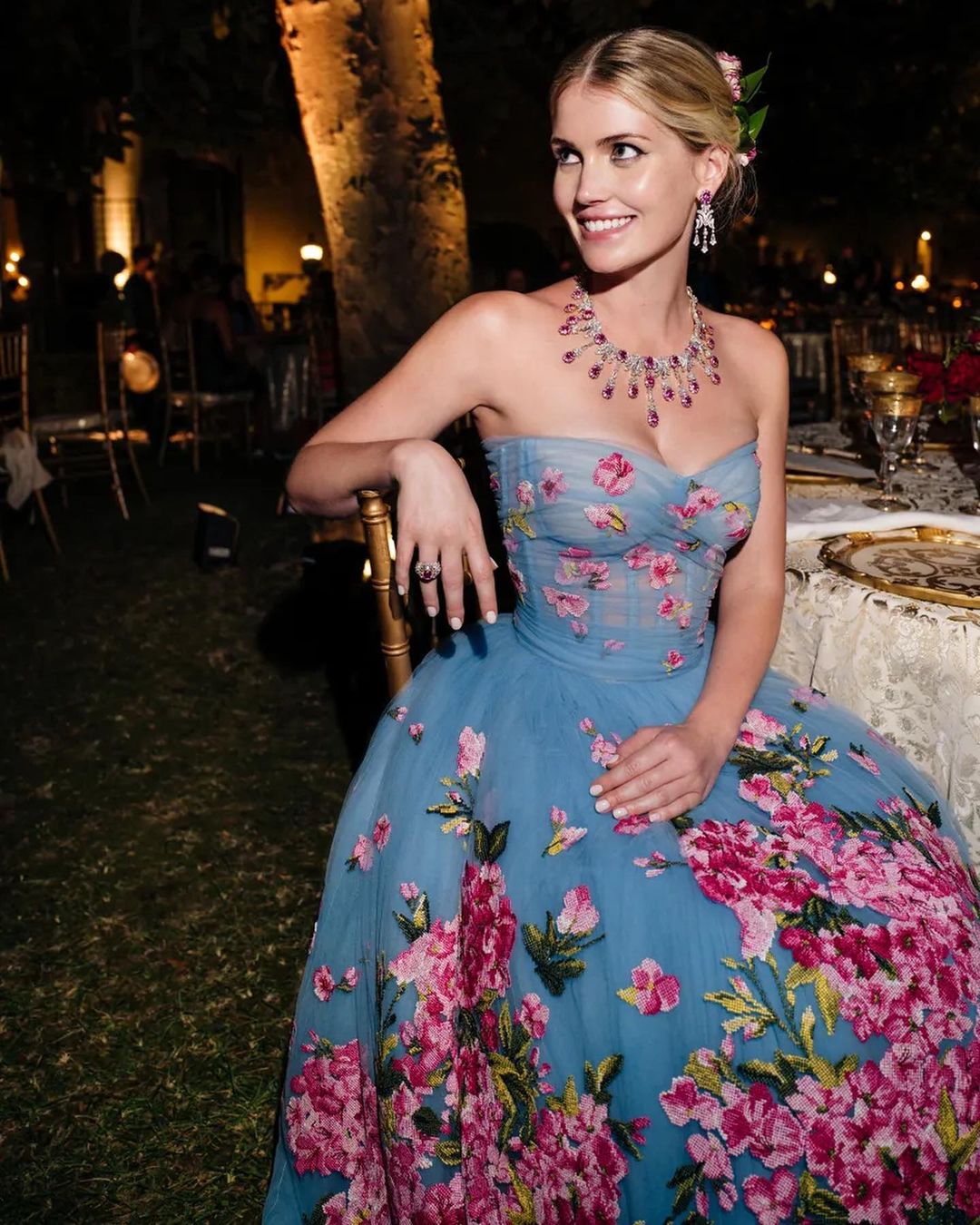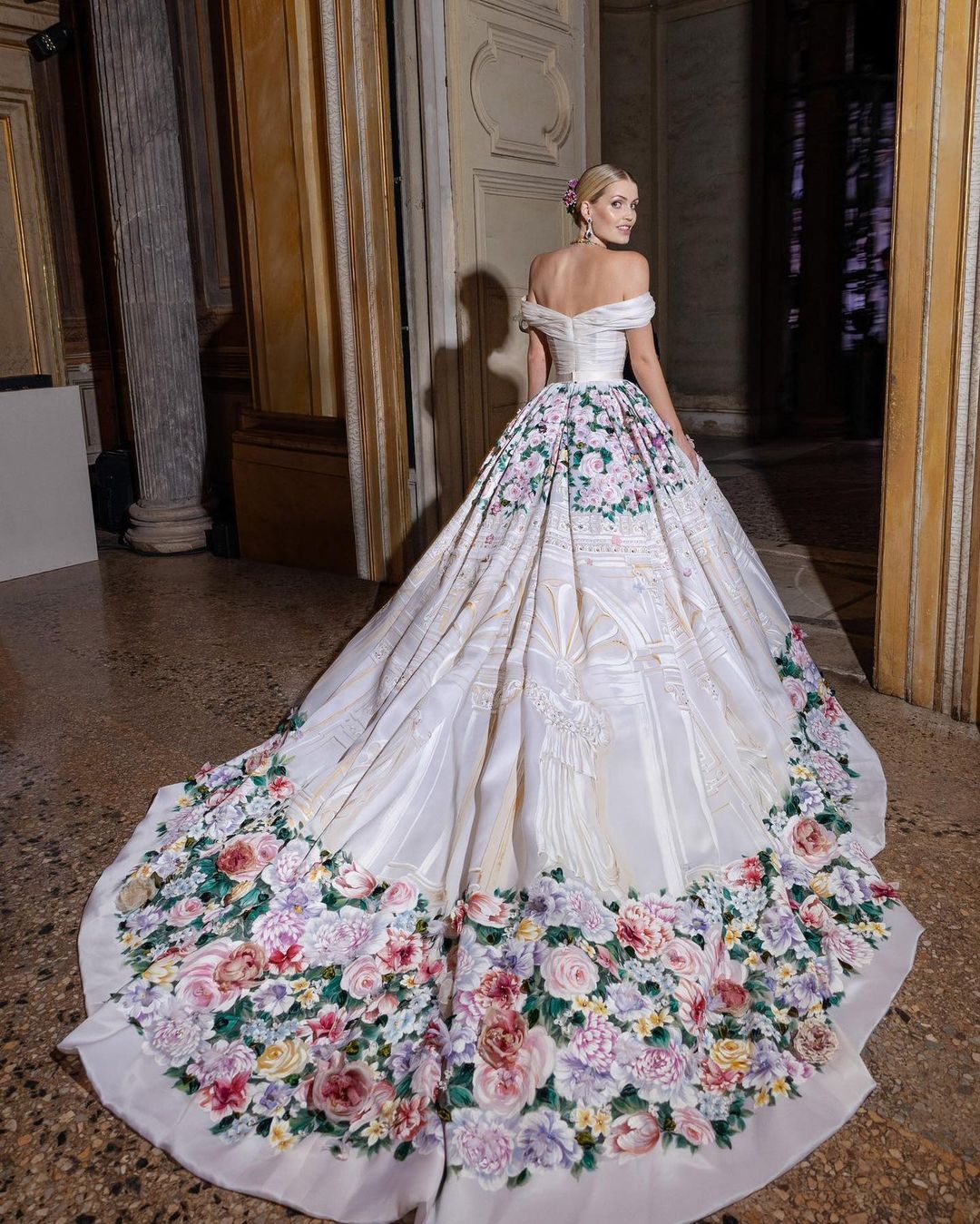 Photos courtesy of Dolce & Gabbana's IG.