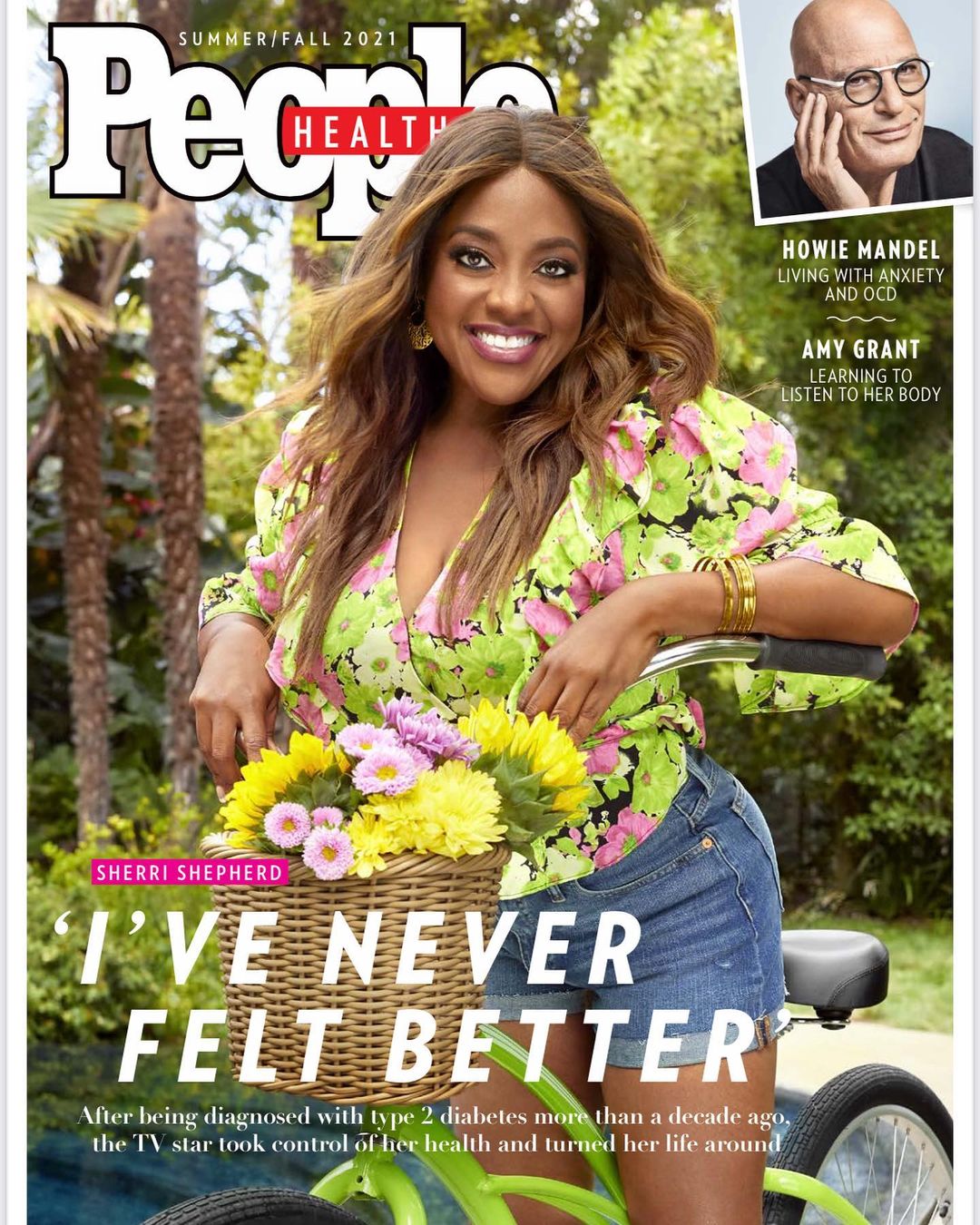 Sherri Shepherd, 54, has been on a health kick for quite some time. Sherri was diagnosed with type 2 diabetes in 2007. In a new cover interview for People Health, Sherri said she got serious about her health, because she wanted to be able to keep up with her son, Jeffrey Jr, 16. Sherri recently lost 20lbs and she feels healthier than ever and more energetic. Below are a few highlights from People:
Sherri Shepherd has a new outlook on her health after living with diabetes for more than a decade…

"I had this vision of my son at 5 years old, holding his teddy bear, and he was crying because he was trying to figure out where heaven was, because that's where everybody said mommy was," Shepherd recounts. "And that woke me up. Anything about my son… I jolted up, and I said, 'I've got to make a change, because I don't want to die.'"

She adds that her son "motivates me every day," helping her eat healthy and maintain her fitness. "So, he always encourages me. And I'm encouraged also because I get to do more things with him, and I have more energy," Shepherd says.

"At 16, you need your brain. It's a whole different thing dealing with a teenager. You've got to be two steps ahead of them, and you can't do it when you're in a fog," she continues. "And so, just keeping up with him, I have to have energy, and that motivates me as well."

"Diabetes, that diagnosis, has made me live again, because otherwise, I just would have been eating nonstop and not thinking," Shepherd adds.

After her recent weight loss and her 54th birthday, Shepherd says she's "peaking," as she feels better than ever. "This is literally the best I've ever felt," she muses. "I feel better now than I did in my 20s, I really do."
Sherri looks amazing and not just because she lost weight but because she looks so happy. She's glowing and looks like she's living her best life. I saw that Sherri partnered with HealthyWage to help people win prizes for losing weight. Incentives can be a good motivation tool. It is beautiful that Sherri said her son motivates her to be healthy because she wants to be around for him. Sherri said in an earlier interview that she smashes her potato chips and puts coffee grinds on them so she doesn't eat them, which made me gigglw. Sometimes we have to go to extremes until we build our self control. Currently I am just trying not to buy the bag of chips when they call out to me in the store. Sherri at 54 seems stronger and more carefree. I hope she has many more years of health ahead of her. Seeing the results of Sherri's weight loss is seriously motivating me to get this COVID 20 off.