Mandy Moore gave birth to her first baby this year. She and husband Taylor Goldsmith welcomed son August, whom they call Gus, last February. Like most new parents, Mandy had wanted to be a mom for a long time and was over the moon. And, also like most new parents, Mandy found the reality of being a new mom very different from the expectation of it. While speaking with Lansinoh's IG Live, Mandy opened up about some raw feelings on parenting little Gus. One of the hardest ones is that she often feels inadequate as a mother to him. Yahoo has a lot more on Mandy's comments.
Mandy Moore is opening up about the feelings of isolation she's experienced since giving birth to son Gus in February, particularly as a new mom amid the pandemic.

"I had these preconceived notions of myself going into motherhood," Moore told Ream. "Obviously I knew it was going to be challenging, but I thought, 'Oh, I maybe have this sort of naturally maternal side,' whatever the heck that means. But I guess I just didn't really recognize the worries, the fears, the sense of responsibility that is so ever-present moving forward once you become a mom."

"I guess when I imagined motherhood, I sort of imagined like, oh, you find community… and you go to Mommy-and-Me classes and baby classes," she said. "And I'm sure that's a reality for some people in different parts of the country, but I don't know if it's something that I would feel necessarily the most comfortable with at this point in time, just considering what we're kind of living through. And so it's having to reframe these expectations that you've had about what it's like to be a mom and what it's like to connect with people. The isolation is something that's really hit me that I wasn't necessarily expecting."

Moore added that she's also struggled to maintain her friendships, because "I personally don't have a ton of friends who have babies." Describing herself as shy by nature, she said that it's been "hard to find community" since becoming a mother.

The former teen star also opened up about other challenges she's faced as a mom, including trying to "stay connected to myself and my identity outside of just being a mom." She described leaving Gus at home for the first time last week to go hiking in the mountains with two fellow moms, noting that "physically I needed to do something for myself; I needed to tap into something that I was passionate about before he was here." During the trip, however, she grappled with guilt at being away while feeling physically overwhelmed by the hike.

Moore also spoke about feeling "inadequate" sometimes as a mom. She shared that the attention she received during the pregnancy left her feeling "on top of the world," only to then be plunged into the depths of postpartum life.

"Everything shifts to the baby," she explained. "The baby obviously should take priority, but moms should take priority right alongside [them]… At around three months [after giving birth], I was hit with this wave of just not feeling good enough. I think it coincided with the chaos and the energy of those early months and weeks starting to wane; our time with sort of extra support was coming to an end… It was really scary and it makes me emotional to think about now. I still feel like I'm in it, but I'm finding my footing.

She continued, "I think as his needs really started to continue to change… I just felt this rush of like, 'I'm not good enough for him. I don't know how to be his mom. I know how to feed him, but beyond that, am I suited for this?' I just felt so ineffective, and I would look at my husband who just seemed to have a supernatural ability to take care of Gus. Like, he could make him smile. He could make him laugh. He would get on the floor and roll around with him. And I just felt like whatever I did it just wasn't right, and I couldn't get him to sleep and it made me feel horrible."
Believe me when I tell you that I could have given that interview. Every word of it, including the stuff I didn't have room for (except for all the working on a successful TV show). I thought motherhood would envelope me like a mythical cloak. Instead, it was the greatest sense of failure I'd ever felt. I got emotional reading this and wish I could contact Mandy. I'd have her over for a real heart-to-heart. Especially because I remember covering her difficult pregnancy when she was so excited about becoming a mother. I know exactly what she means about the babies needing changing and it undermining her confidence. Kids change so much and so fast. You just get a rhythm down before the whole thing is blown up. Something that made the child deliriously happy the day before is all of a sudden thrown to the floor in screams of disgust. You can never win. As far as I can tell, that's how it is until they're 35.
Mandy did a good job of describing the way motherhood stripped her down as well. It's hard to explain because folks get so defensive. But once you do point out something negative, others open up about all the ways they suffered. All I could think when they finally unleashed was, where was this when I was deciding to have kids? Fortunately, it helps to know you are not alone in these thoughts. Brooke Shields had just released Down Came the Rain when I had my first. I had the baby blues without knowing it and truly thought I was a monster. I will be forever grateful to Brooke for reaching me in the way she did. Mandy speaking up about these feelings in a real and relatable way will speak to a new mom feeling lost and isolated out there. I hope they find comfort in this. You aren't alone, you aren't broken, and you are not inadequate. I promise you.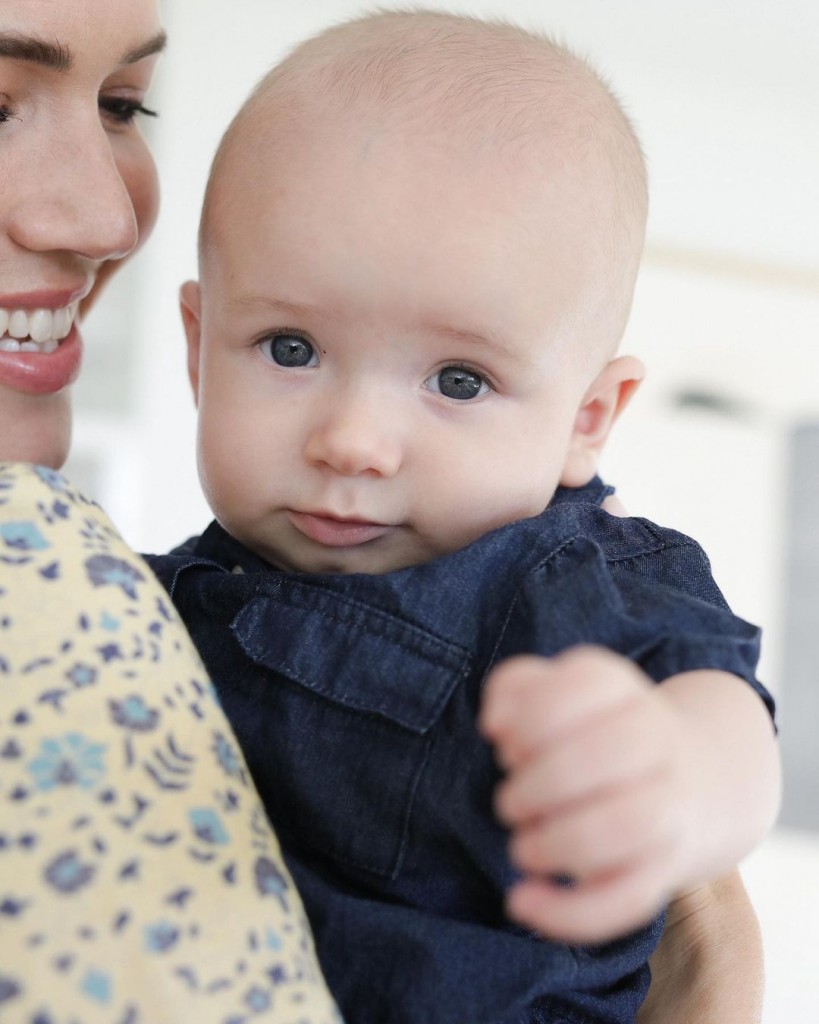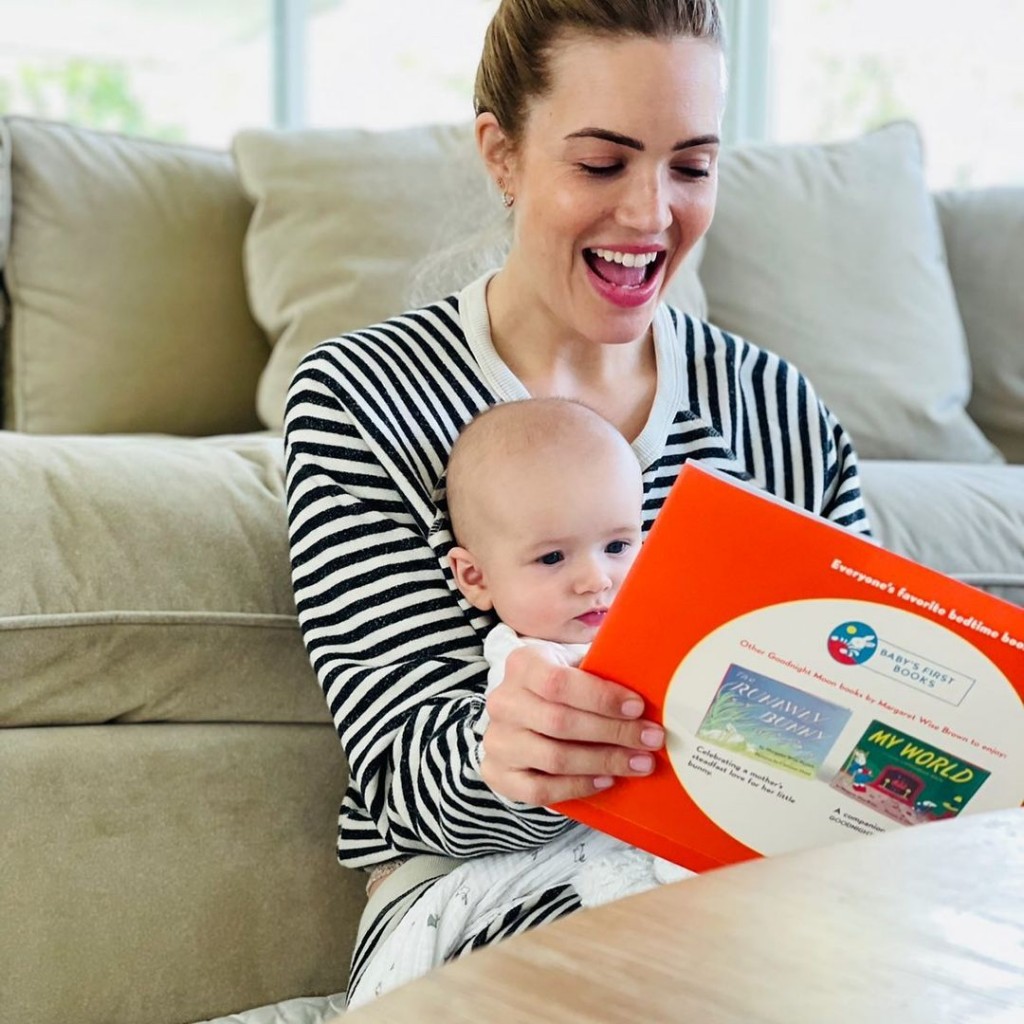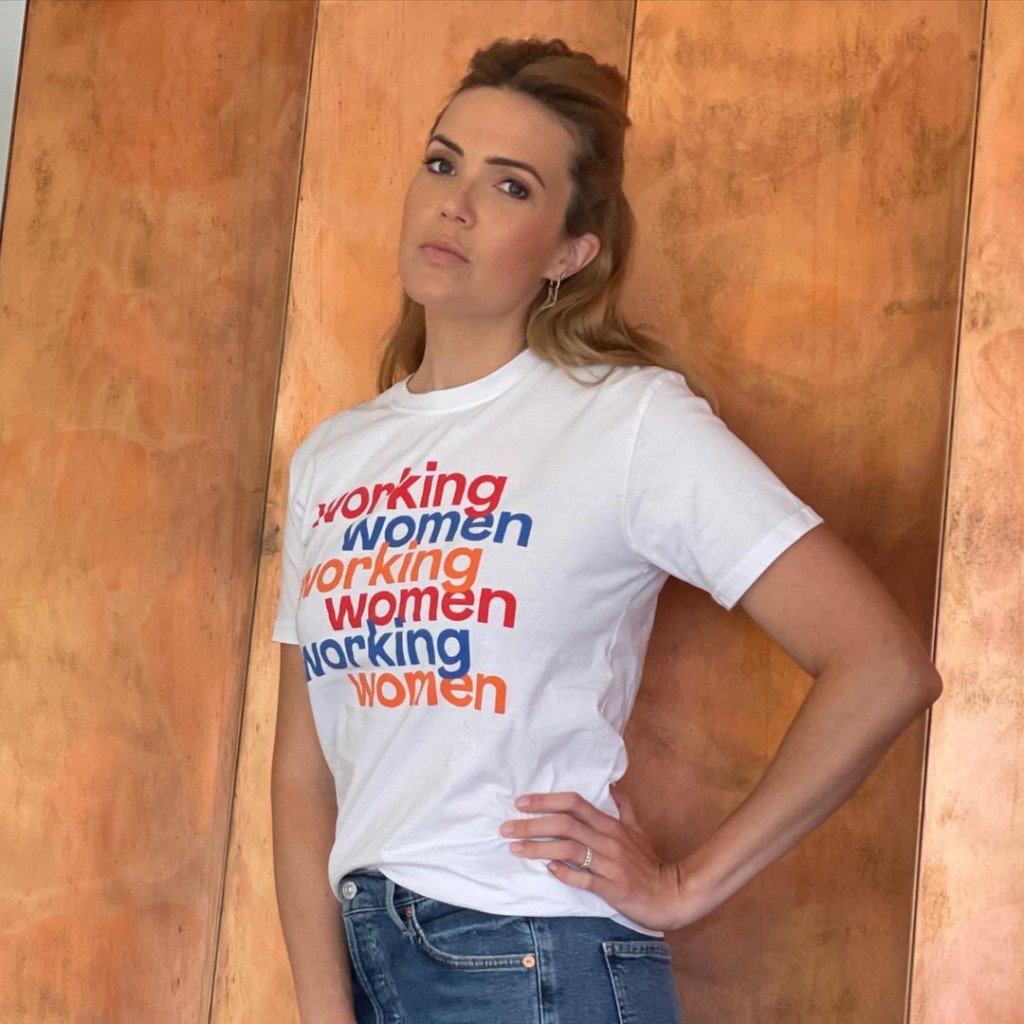 Photo credit: Instagram