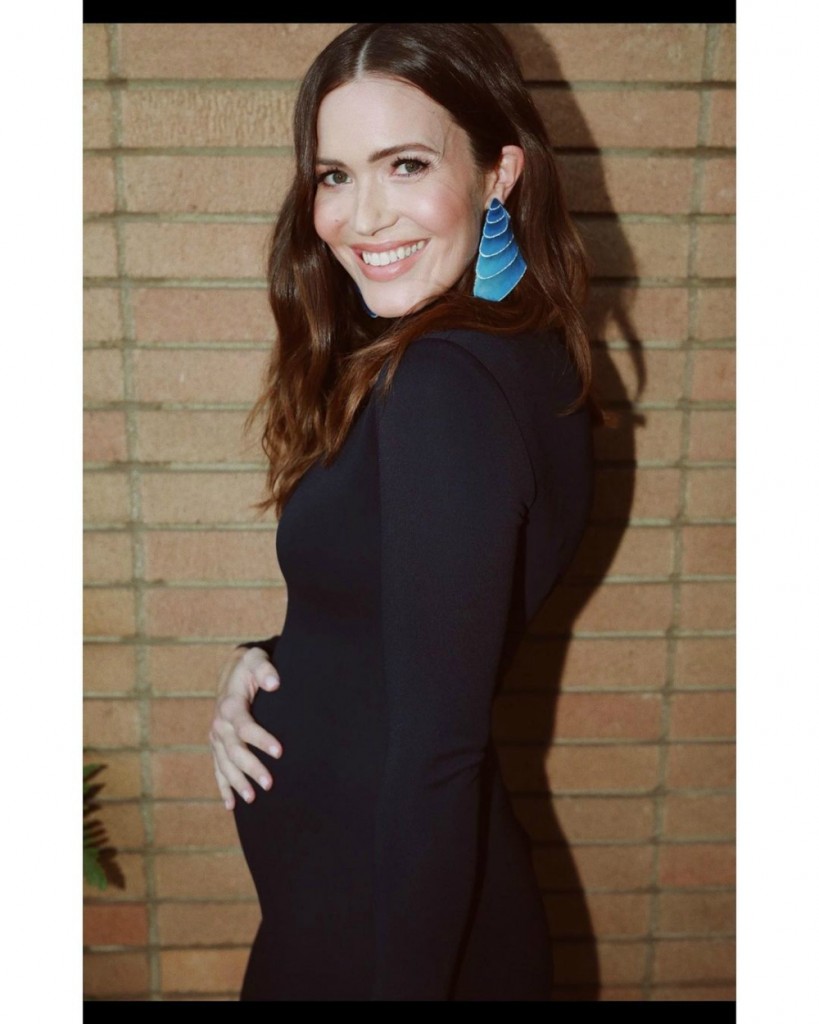 Mandy Moore is expecting her first child, a baby boy, with her husband, Taylor Goldsmith. Like most parents-to-be, Mandy is very excited for her new addition, although the pregnancy didn't quite kick off as smoothly as she'd hoped. When last we heard from Mandy, she was really struggling with food aversions, Fortunately, it sounds like those are starting to go away and things are looking up for the mom-to be. However, looking back on those long, foul days, Mandy doesn't know how women get through them.
Mandy Moore had a rough start to her pregnancy.

While sitting down for The Jess Cagle Show on SiriusXM radio, the actress, 36, opened up about her time self-isolating amid the coronavirus pandemic and her early pregnancy with her first child, a baby boy.

"I am with child. I'm due early next year … I feel very lucky," the This Is Us star said.

"I was really sick in the beginning — super sick," Moore explained. "But I was home, so I didn't have to miss out on work. I don't know how women do it. I literally woke up and was sick all day long. I couldn't eat, I lost a bunch of weight. I just stayed in bed all day, but I know that's not the case for everybody, that it sometimes can persevere for the entire pregnancy."

"So, I'm lucky that that kind of trailed off and I feel much better now," she added. "But beyond that, I feel like I have my energy back, I'm feeling good."
I mentioned the last time Mandy spoke about this, I didn't have any sickness during pregnancy. I am so grateful for that. I know there is a lot of information out there about how well the body nourishes the baby even when the mom is struggling with morning sickness, but it would freak me out. Not to mention, pregnancy is uncomfortable anyway, being constantly sick on top of that, yikes! So I am happy to hear that Mandy is back on her feet and feeling better. Yes, she is lucky that she had the ability to sit home and feel like crap… if one can feel lucky about that.
As for how women do it, she must means women who do not have the luxury of staying home in bed while sick during pregnancy. Because the kind of sick Mandy's talking about is vomiting when upright, right? I swear, the more I hear about other women's pregnancies, the more grateful I am for mine. Mandy also said they will try to hide her pregnancy on This Is Us with the usual "carrying laundry baskets and oversized purses" and probably standing behind ferns and chairs. It's comical when they try that, you can always tell. Pregnancy affects the whole body, not just the stomach. The best was Brooklyn 99 when they had Amy fake a pregnancy in jail to hide her real-life pregnancy. Oh well, it's always entertaining to watch them try. The important part is Mandy is feeling better and can finally start enjoying being pregnant.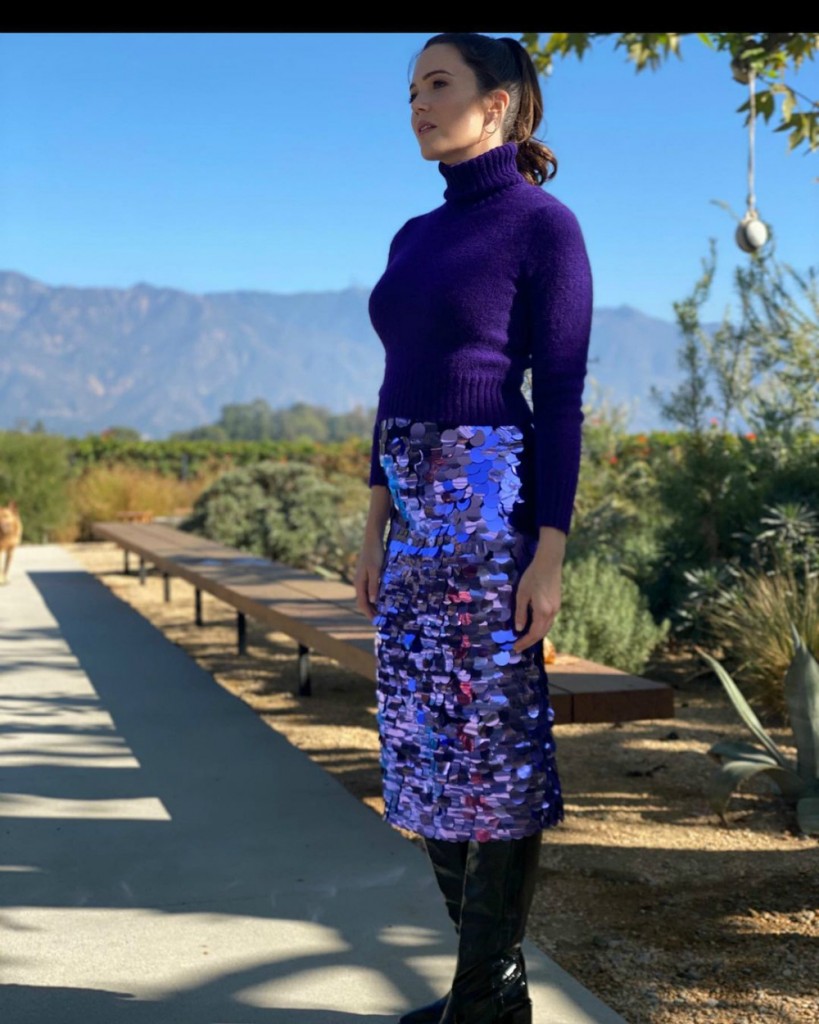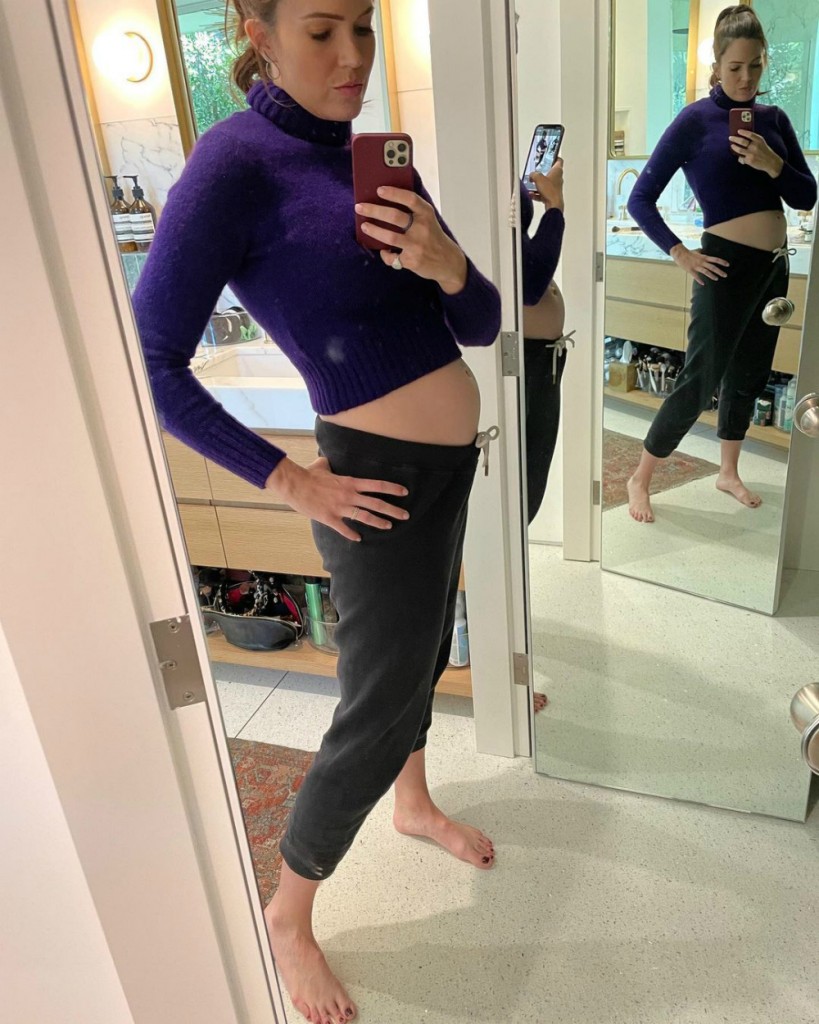 Photo credit: Instagram