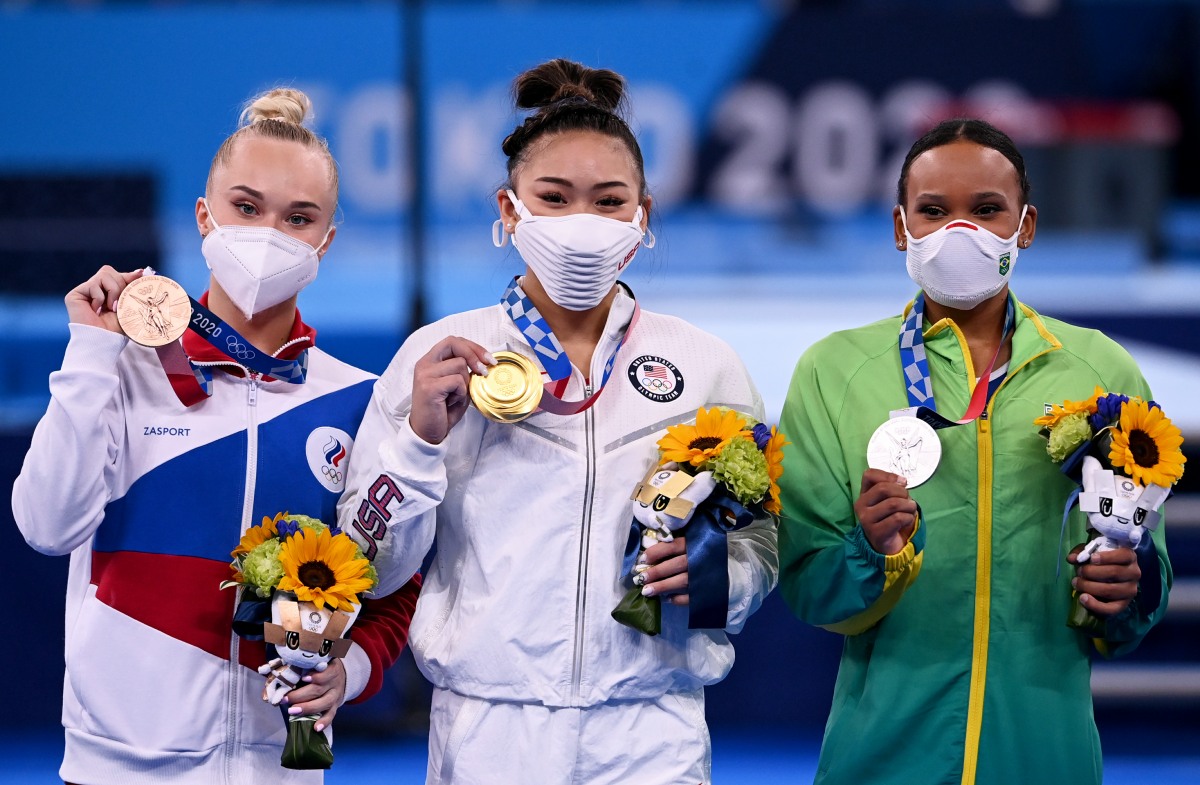 With Simone Biles' withdrawal from the US Gymnastics' group and all-around competitions at the Olympics, there could have been a vacuum, one which another country's gymnasts could have exploited. Instead, an 18-year-old Hmong-American girl stepped up. Sunisa Lee is a first-generation Asian-American who grew up in Minnesota. Suni just won GOLD!
Sunisa Lee and Jade Carey just flipped and tumbled their way to Olympic success. Team USA gymnasts Lee and Carey finished the women's gymnastics individual all-around in first and eighth, respectively on Thursday at the Ariake Gymnastics Center.

Lee ended the competition with 57.433, just ahead of silver medalist Rebeca Andrade of Brazil's 57.298, and Russian Olympic committee's Angelina Melnikova, who finished with 57.199.

After her win, Lee — who finished on floor — beamed and wiped away tears of joy as she hugged Carey and her coaches. Heading into the Games, she was the first Hmong American Olympic gymnast — now the first Hmong American Olympic gold medalist.

Lee, an 18-year-old from Minnesota, earned her spot in the individual all-around competition after her standout performance during the qualifiers, which she followed up in the team final with a score of 15.400 on the uneven bars. Earlier this year, Lee told PEOPLE that being an Olympian means "the world for me," adding "I want to do it for my family and coaches obviously, but I also want to do it for myself. I've just been through so much."
Jade Carey was the one who took Simone Biles' place in the all-around competition, and each country can only submit two gymnasts for the all-around competition. Suni didn't come out of nowhere – she, along with Jordan Chiles, is considered one of the heir apparents for Simone Biles. I'm so proud of her! Everyone should be!
The moment Suni Lee learned she'd won Olympic gold 🥇❤️ pic.twitter.com/U0lvpblPm0

— ESPN (@espn) July 29, 2021
Suni Lee's father, up front, John, who built her a balance beam when they couldn't afford one, was paralyzed falling from a ladder in 2019. She lost two relatives to COVID-19. Can only begin to imagine what this family has endured.

Their daughter is an Olympic champion today. https://t.co/9oBKzkCjBh

— JennaLaineESPN (@JennaLaineESPN) July 29, 2021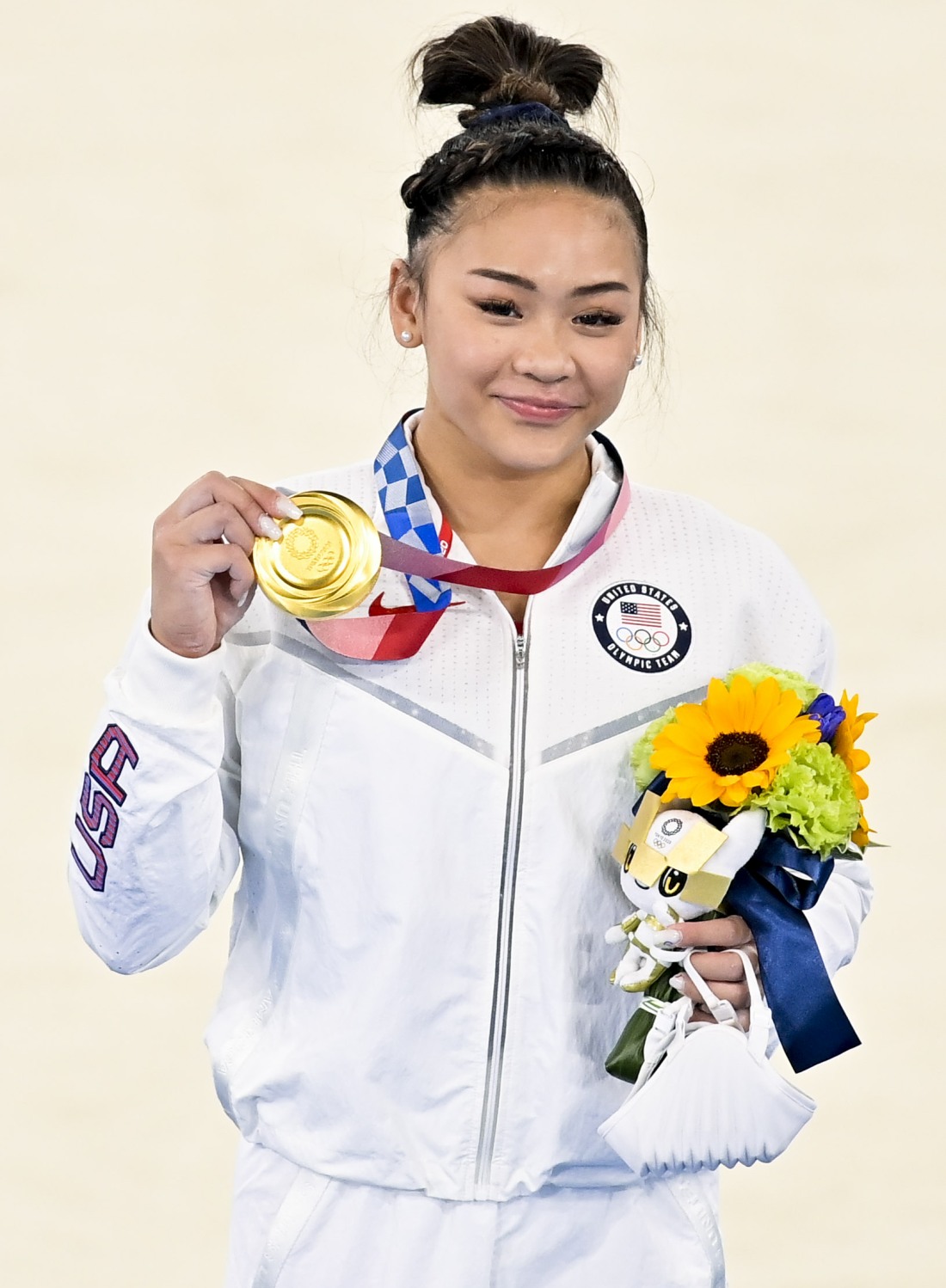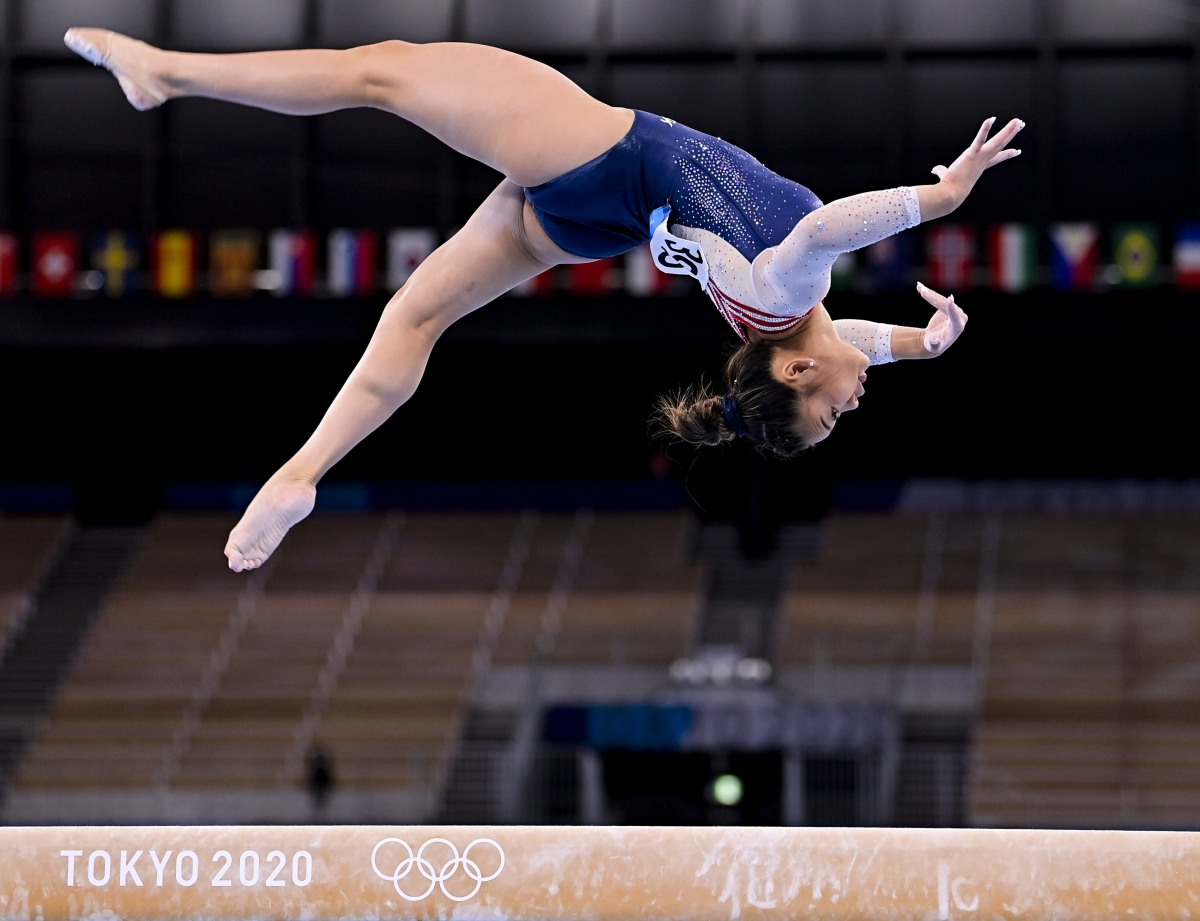 Photos courtesy of Avalon Red.