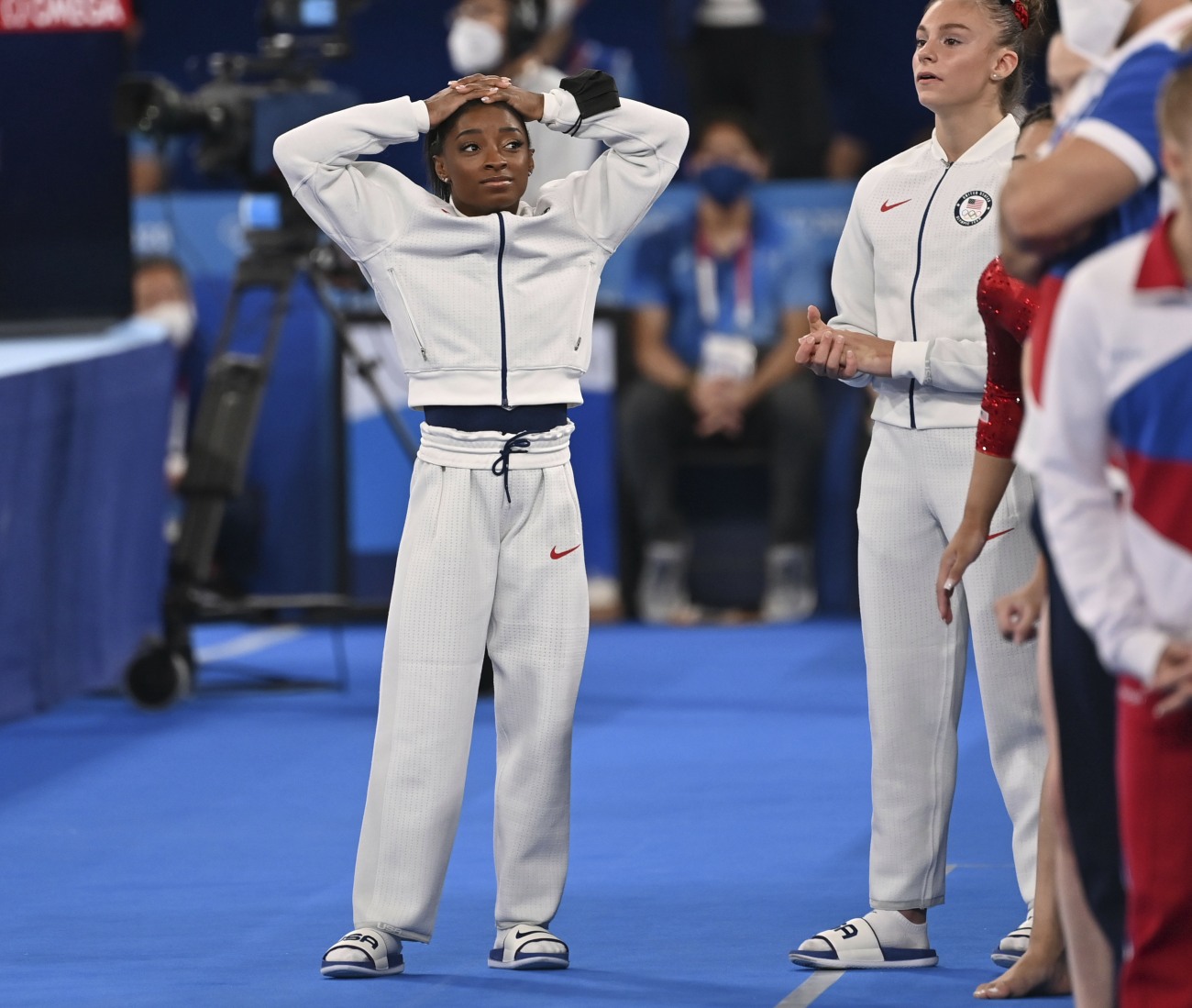 On Tuesday, Simone Biles had a bad vault. It was the worst vault of her Olympic career. Immediately afterwards, she left the floor with her coach and some Team USA officials and shortly after that, we learned that Simone was withdrawing from the group competition. Then yesterday, we learned that Simone would not compete in the all-around competition. The reason given was Simone's mental health, the stress of being the face of Team USA and primetime Olympic coverage. All of that is true and real, but as Simone did extensive media this week, she also described what happened to her on that vault: the twisties. She was in the air and she didn't know where she was.
Imagine flying through the air, springing off a piece of equipment as you prepare to flip on one axis while twisting on another. It all happens fast, so there's little time to adjust. You rely on muscle memory, trusting that it will work out because, with so much practice, it usually does. But then suddenly you're upside down in midair and your brain feels disconnected from your body. Your limbs that usually control how much you spin have stopped listening, and you feel lost. You hope all the years you spent in this sport will guide your body to a safe landing position.

When Simone Biles pushed off the vaulting table Tuesday, she entered that terrifying world of uncertainty. In the Olympic team final, Biles planned to perform a 2½-twisting vault, but her mind chose to stall after just 1½ twists.

"I had no idea where I was in the air," Biles said. "I could have hurt myself." Biles, who subsequently withdrew from the team competition and then the all-around final a day later, described what went wrong during that vault as "having a little bit of the twisties."

The cute-sounding term, well-known in the gymnastics community, describes a frightening predicament. When gymnasts have the "twisties," they lose control of their bodies as they spin through the air. Sometimes they twist when they hadn't planned to. Other times they stop midway through as Biles did. And after experiencing the twisties once, it's very difficult to forget. Instinct gets replaced by thought. Thought quickly leads to worry. Worry is difficult to escape.

"Simply, your life is in danger when you're doing gymnastics," said Sean Melton, a former elite gymnast who dealt with the twisties throughout his career. "And then when you add this unknown of not being able to control your body while doing these extremely dangerous skills, it adds an extreme level of stress. And it's terrifying, honestly, because you have no idea what is going to happen."

The twisties are essentially like the yips in other sports. But in gymnastics, the phenomenon affects the athletes when they're in the air, so the mind-body disconnect can be dangerous, even for someone of Biles's caliber.
I found this explanation helpful, and apparently gymnasts around the world and at the games understood immediately. The idea of your muscle memory failing you mid-air creates so much doubt, and that creeping doubt can lead to severe injury for gymnasts.
In addition to all of this, please don't forget that Biles is still competing for the US Gymnastics team at the age of 24 largely because she knows her presence and name will make it harder for officials to sweep the Larry Nassar issue under the rug. Biles has always been about accountability and she's the last Nassar victim still competing on Team USA. WaPo also pointed out that Simone is still learning new details about the complicity of US Gymnastics officials for years and years, and it's still ongoing.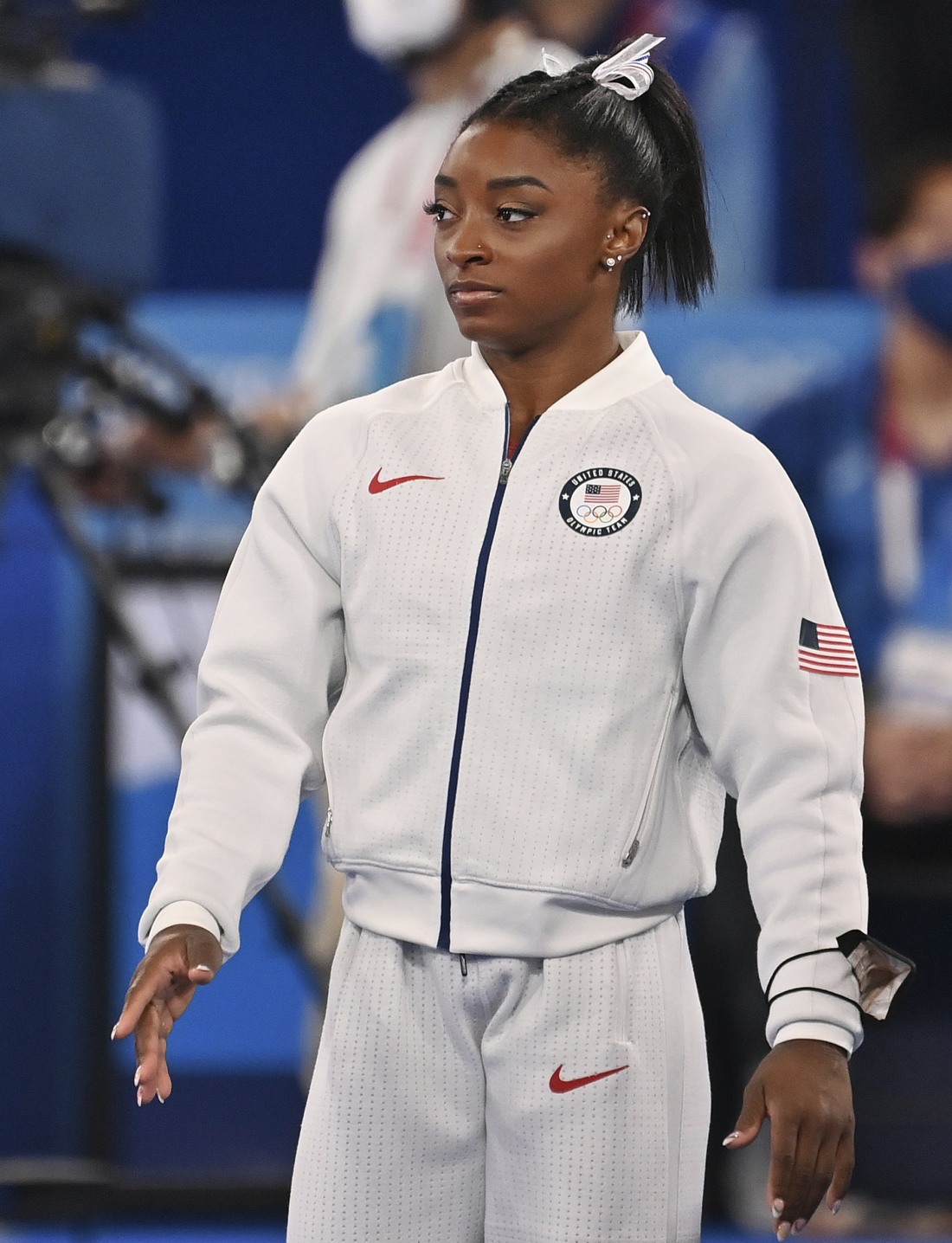 Photos courtesy of Avalon Red.