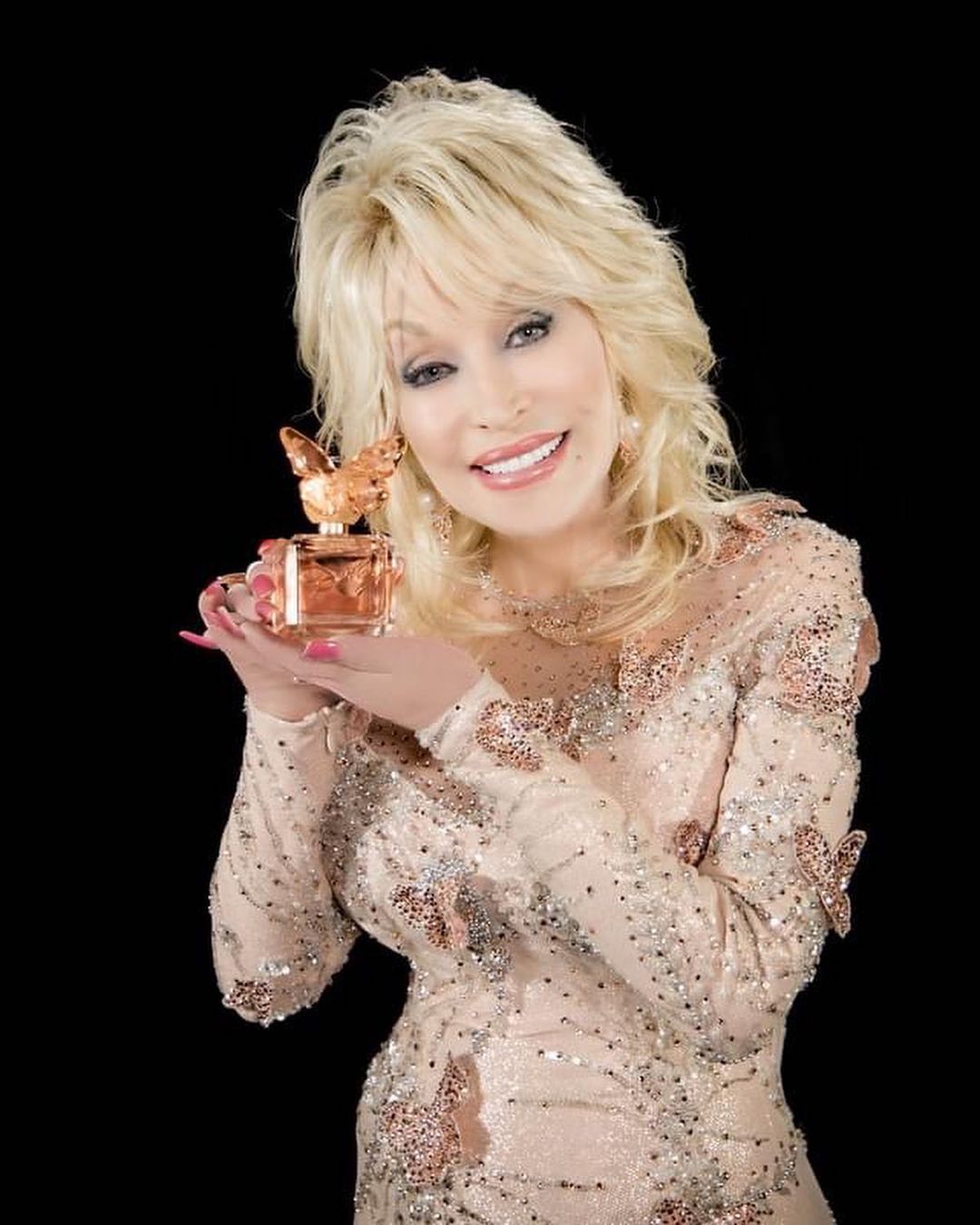 Dolly Parton continues to prove that not only is she a savvy philanthropist but that she still got it. Dolly gave $1 million to Moderna for research for the COVID vaccine. Dolly also recreated her Playboy cover shoot to celebrate her her husband Carl Thomas Dean's 79th birthday. Now Dolly is stepping into the world of beauty. Specifically, she is launching her first signature fragrance for HSN called Scent From Above. Dolly said the fragrance smells heavenly and that she wanted to make something that was a combination of several scents. According to Dolly the scent is both soft and feminine but also long wearing. Dolly also released a theme song for her scent called Sent From Above. Below are a few more details via People:
The "9 to 5" singer made her first foray into fragrance with the debut of Scent from Above, available now exclusively at HSN.com in a spray ($59), rollerball ($20) and body cream ($30).

"I wanted it to smell like heaven, kind of soft and cloud-like," Parton tells PEOPLE exclusively of the fragrance, which combines notes of mandarin, peony blossoms, jasmine, vanilla, sandalwood, musk, patchouli, and more. "That's why we call it Scent from Above! I thought that was a real good name for it."

She had strong opinions about what the fragrance should be: "Not one of those perfumes that when you wake up in the middle of the night — it's too strong, it almost keeps you awake," she said.

Instead, "I like it to smell soft and feminine. But I like it to last too. I like it to be where it's like, 'Ooh, what is that?' I love that," she said. "I like it to smell just like something you would want to wear. This one … you feel like you're laying on a cloud. It smells good!"

Instead of finding one scent she loves and making it her signature, Parton says she's always been someone who "combines different perfumes."

"People used to follow me around all through the years saying, 'What are you wearing? It smells so good.' I said, 'Well, it's a whole lot of different things, so we'll just call it Dolly.'"
I read the ingredients for Dolly's perfume and it is right up my alley. I love woodsy, spicy and sweet scents. Fragrances with complicated and layered notes are my jam. And I am not mad that Dolly is selling her fragrance exclusively on HSN or that she wants to make several fragrances. Having her first fragrances sold exclusively through HSN will make it easier for those with limited incomes in the U.S. to purchase. I am sure they will be allowed to purchase it on a payment plan (old school I know, but it works). I feel like I can imagine what Dolly would smell like if I hugged her by reading the notes in "Scent From Heaven." While I understand why Dolly decided to go the route of the Home Shopping Network for her first fragrance, I hope Dolly's subsequent fragrances have a wider distribution. I believe everyone should have a little piece of Dolly's fabulousness in their lives. If Dolly's fragrance was created with the same thoughtfulness as her music then I am sure it will be a hit across generations. I look forward to trying it out.
I've been counting down the days until the release of "Dolly – Scent From Above" for many months! @people has all the details! https://t.co/SafqJGA525 https://t.co/naRuMhBDEw

— Dolly Parton (@DollyParton) July 29, 2021
Watch @DollyParton recreate her iconic Playboy cover 40 years later 🐰

See more: https://t.co/rheFI6350I pic.twitter.com/gROMl04kQM

— Dazed (@Dazed) July 25, 2021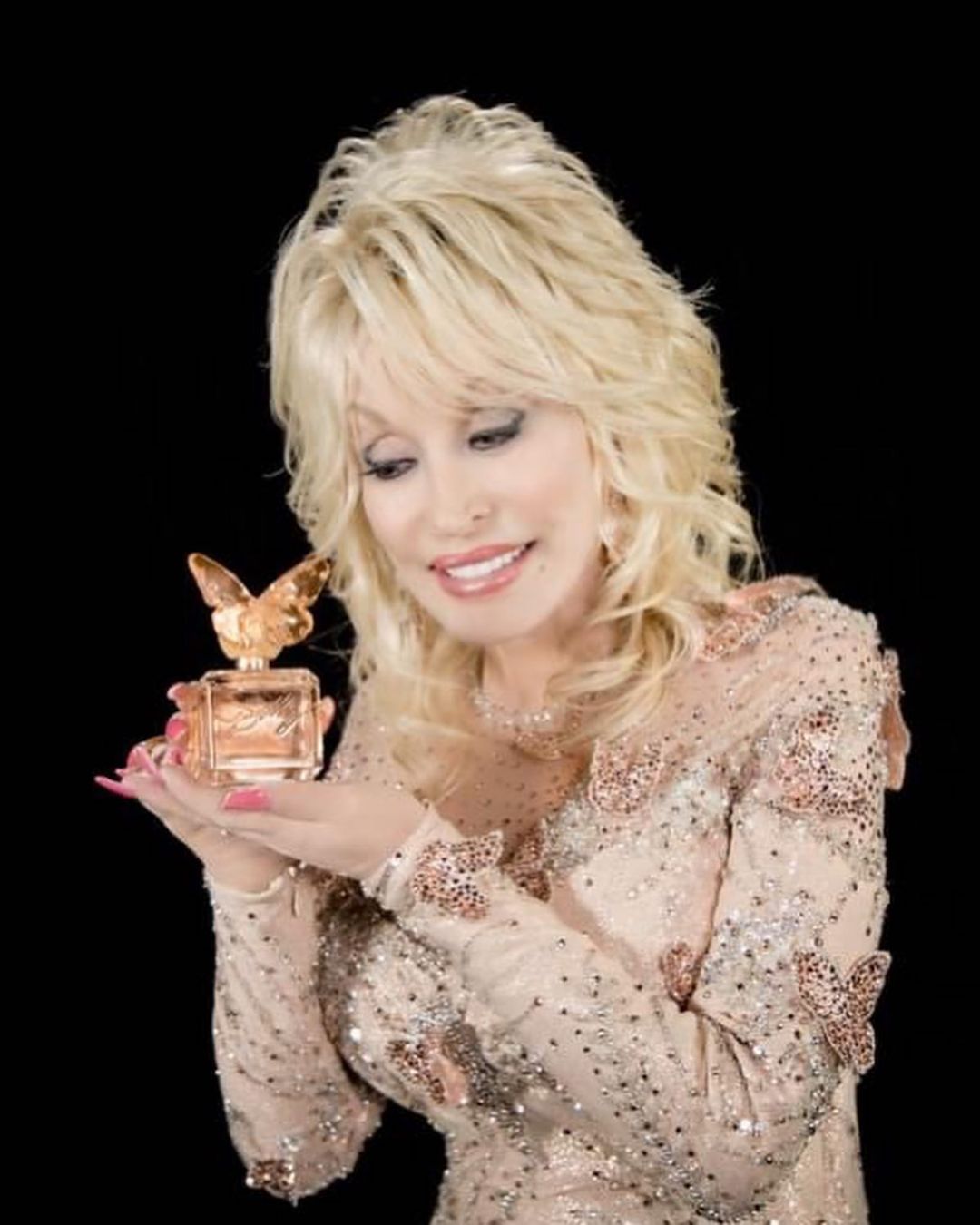 photos via Instagram