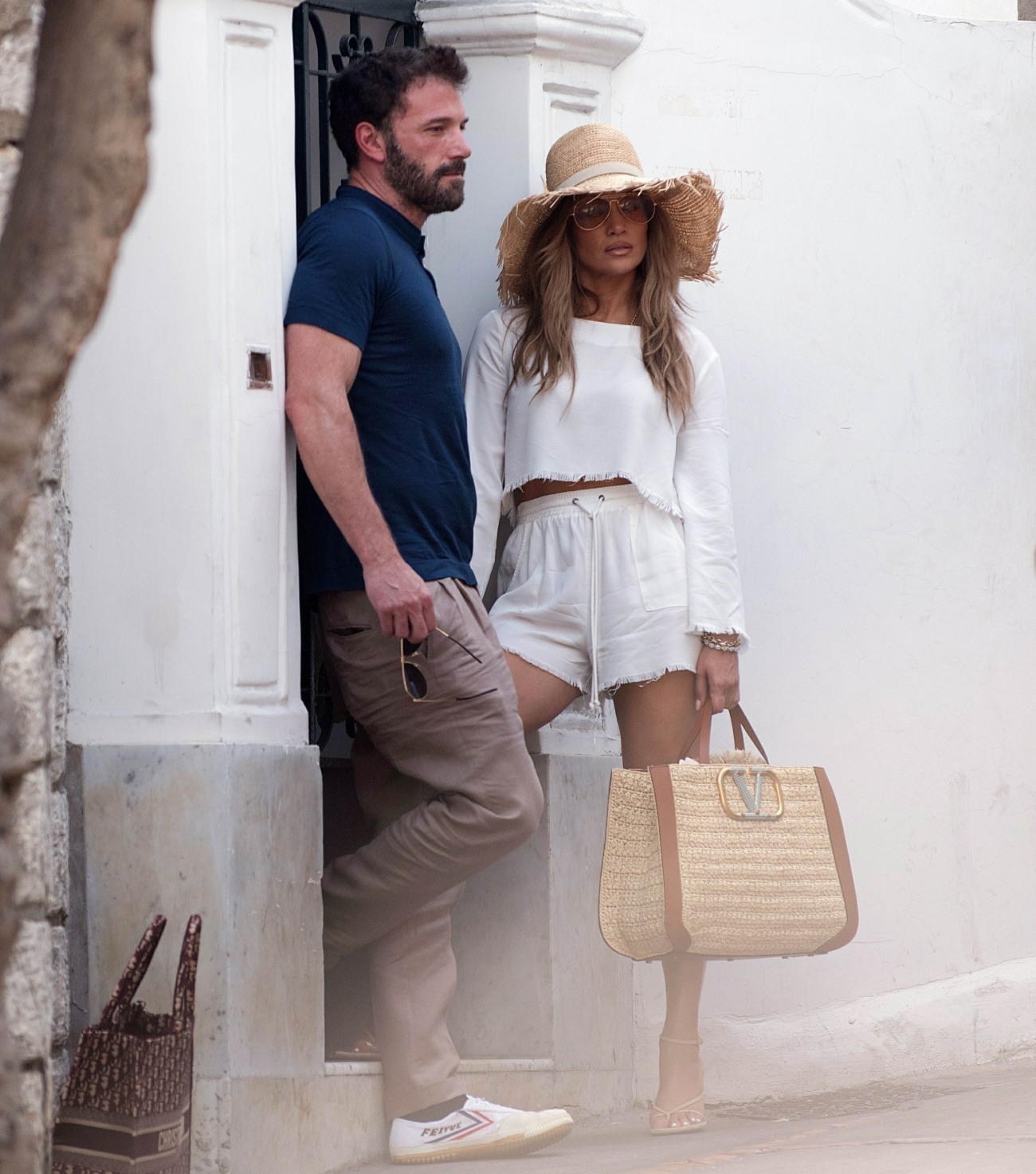 So, here's the timeline: July 22 or 23rd, Jennifer Lopez and Ben Affleck fly out of LA and head to Nice/Monaco, where they immediately board the massive yacht they rented. They stayed in the South of France for several days, partying in Monte Carlo and St. Tropez, before sailing off to the Italian coast where they day-tripped in Capri. By last Friday, the birthday trip was over, at least for Ben. He flew out of Italy and went back to France, where Jennifer Garner had apparently dropped off Violet. Jennifer stayed behind in Portofino over the weekend with her friends and her glam squad, and she looked like she was shooting the sequel to Under the Tuscan Sun (photos at the end of the post). It's the Capri part of the trip that people are talking about at the moment. Apparently, not only did Ben purchase a customized Foundrae necklace for Jen's birthday. He also took Jennifer to a jewelry store in Capri, where they looked at some different pieces:
Ben Affleck and Jennifer Lopez popped into a jewelry store during their romantic European getaway — trying on some serious pieces — but there's no ring in play, yet. The shopping trip went down last week at Faraone Mennella jewelry store in Capri, and a store spokesperson tells us J Lo tried on a number of expensive pieces, including necklaces and earrings.

We're told J Lo tried on a $41,000 green tourmaline necklace … plus a series of colored hoop earrings ranging from $1,800 to $2,850.

One thing we're told the couple did NOT check out, however, was a ring.

The spokesperson tells us Ben and J Lo took a series of photos together inside the jewelry store, where they were flirty and having fun, and J Lo also took a few selfies with the jewelry she tried on before leaving with their entourage. The couple didn't officially purchase anything, but the rep says most celebs call in later to have items shipped back home.
The fact that Ben is the kind of guy who loves to buy jewelry for his ladies is definitely a plus in my book. Sure, he's an addict who sabotages himself and his relationships. But he's not cheap and he's actually quite romantic with the jewelry-buying. Their relationship does have a Taylor-Burton vibe, don't @ me. Richard Burton loved to buy Elizabeth Taylor special jewelry pieces all the time. Not just massive Krupp diamond rings and the Taylor-Burton-Cartier diamond either – he bought her smaller pieces up at auction, or little diamond rings for winning at ping-pong. Jennifer clearly kept all of his gifts from the before-time. I really need him to surprise her with that green tourmaline necklace. She can wear it to the Met Gala.
Also: J.Lo was photographed wearing a Batman t-shirt. I LOVE IT!! She's with the Batfleck!
She's wearing a Batman shirt yall🤧❤️ pic.twitter.com/IOcwcDh2ni

— bennifer tea (@jloaffleck) August 3, 2021
Here's J.Lo in Portofino, wearing her B-E-N necklace.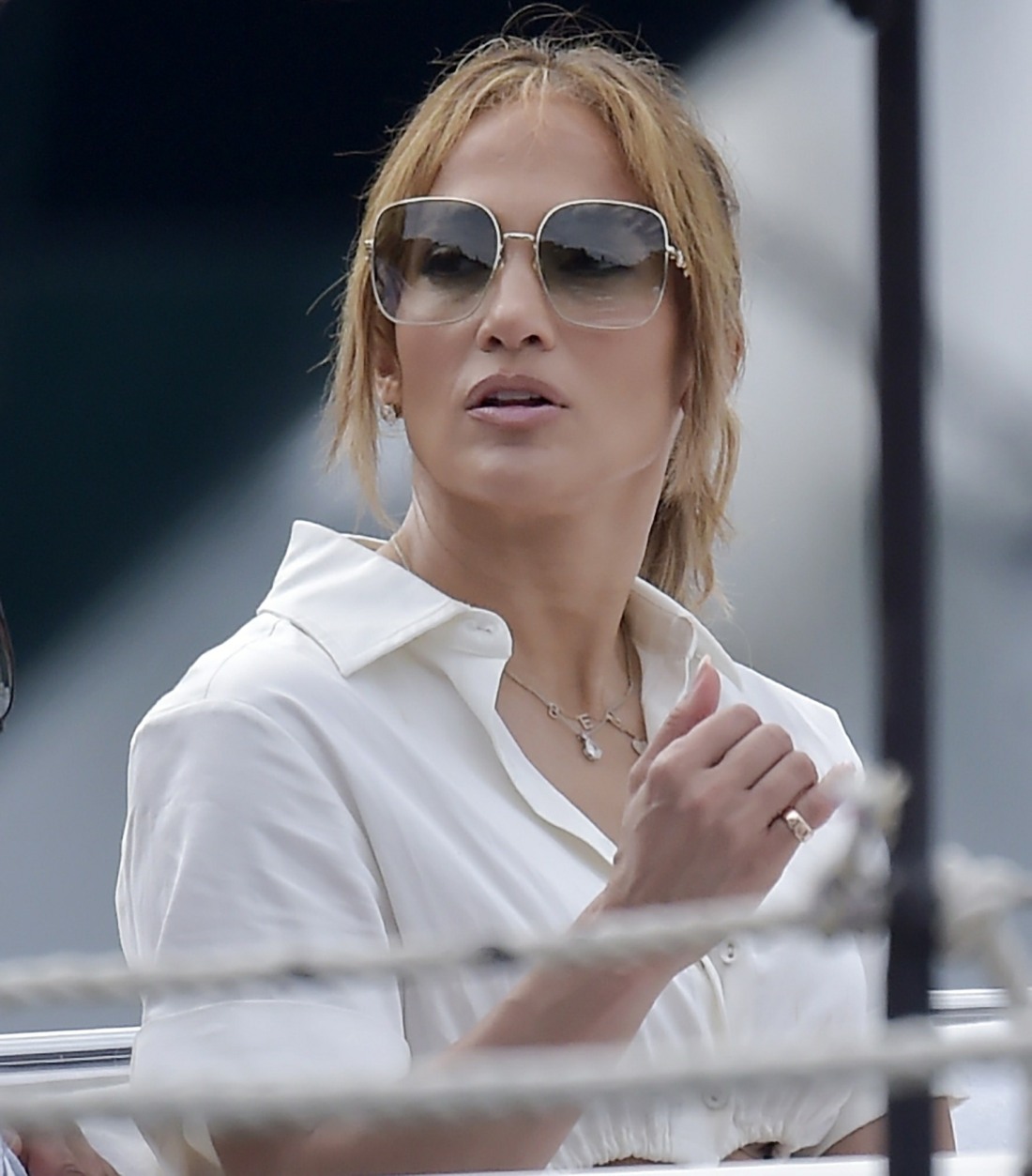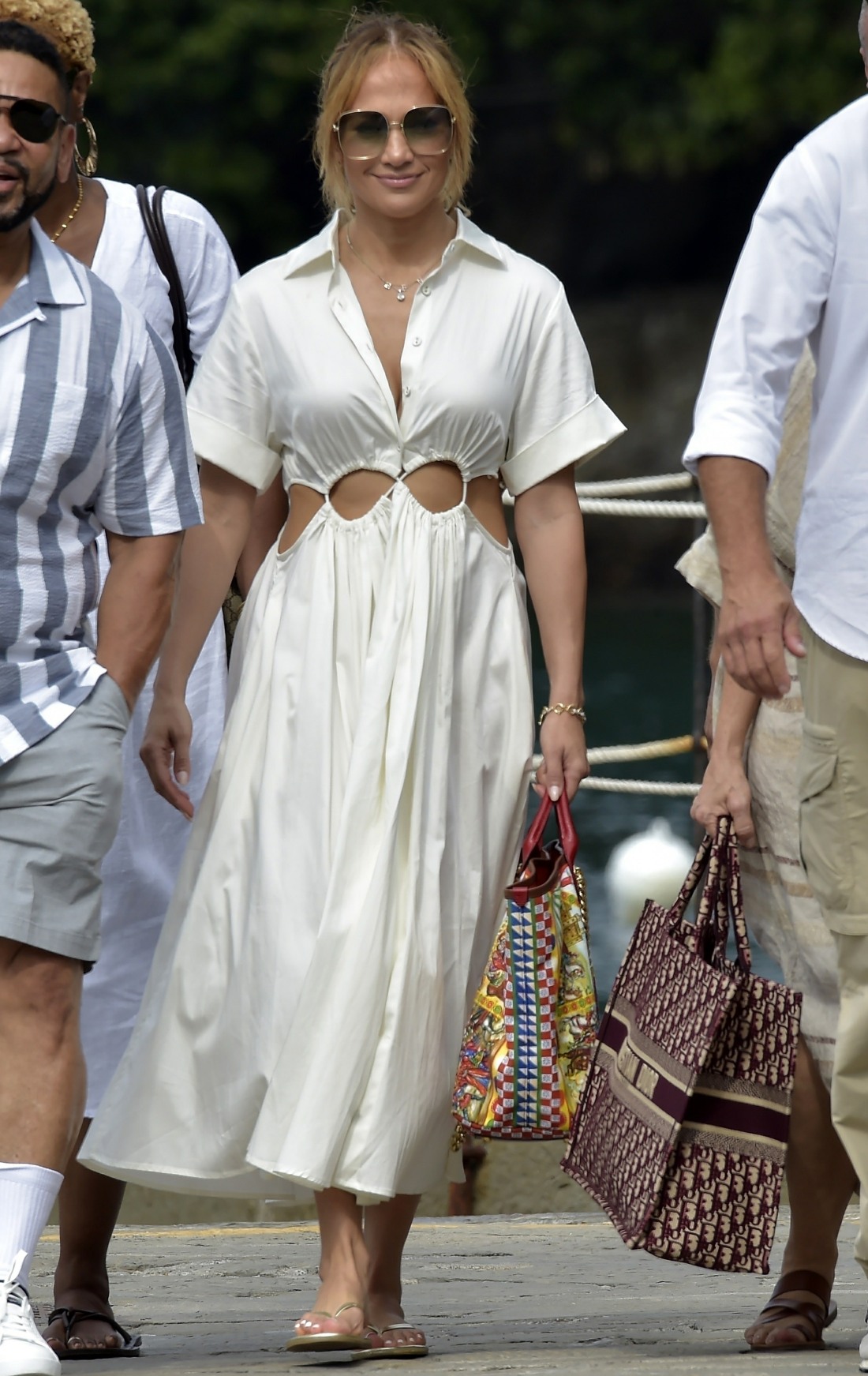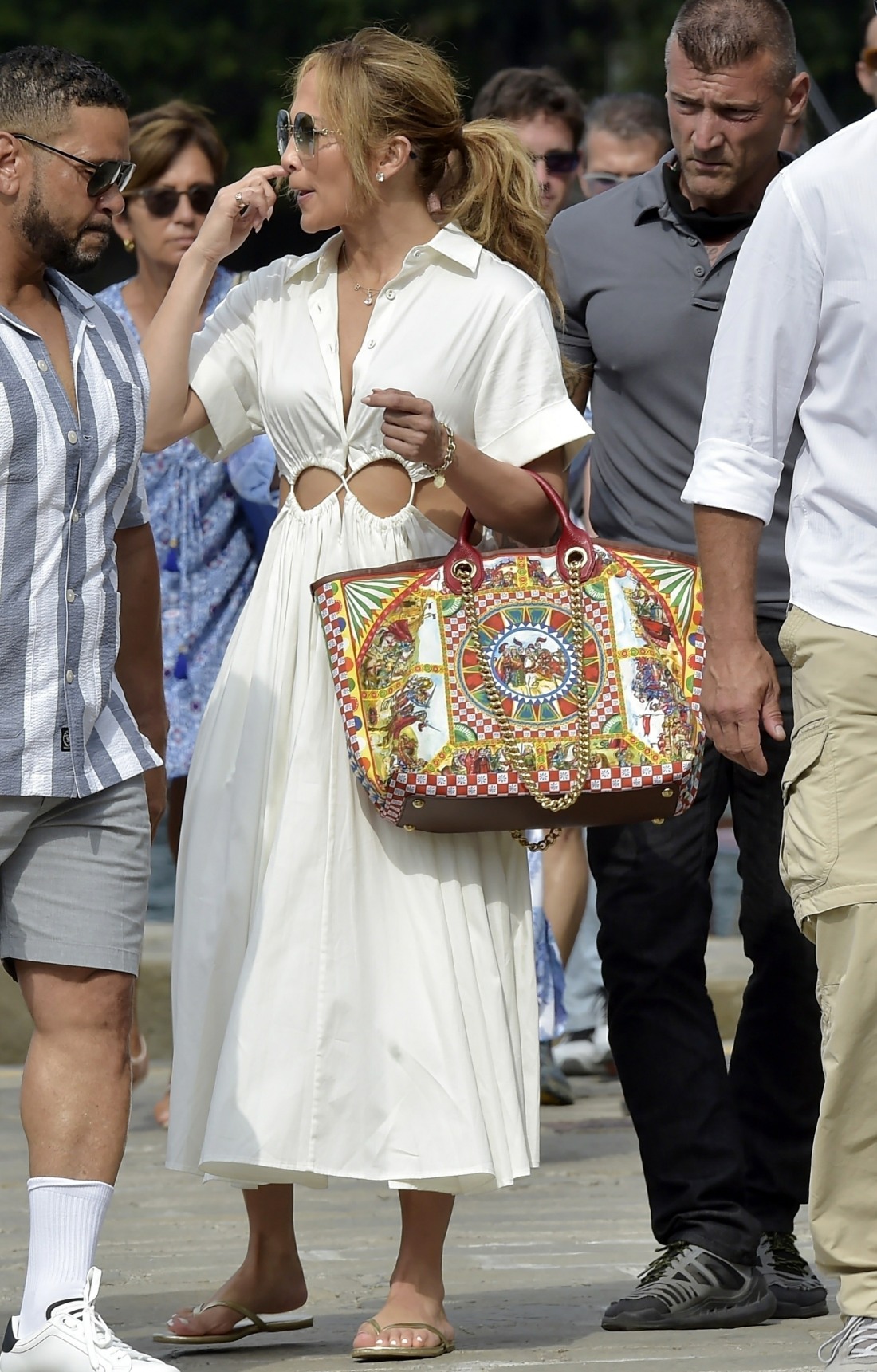 Photos courtesy of Backgrid, J.Lo's social media.