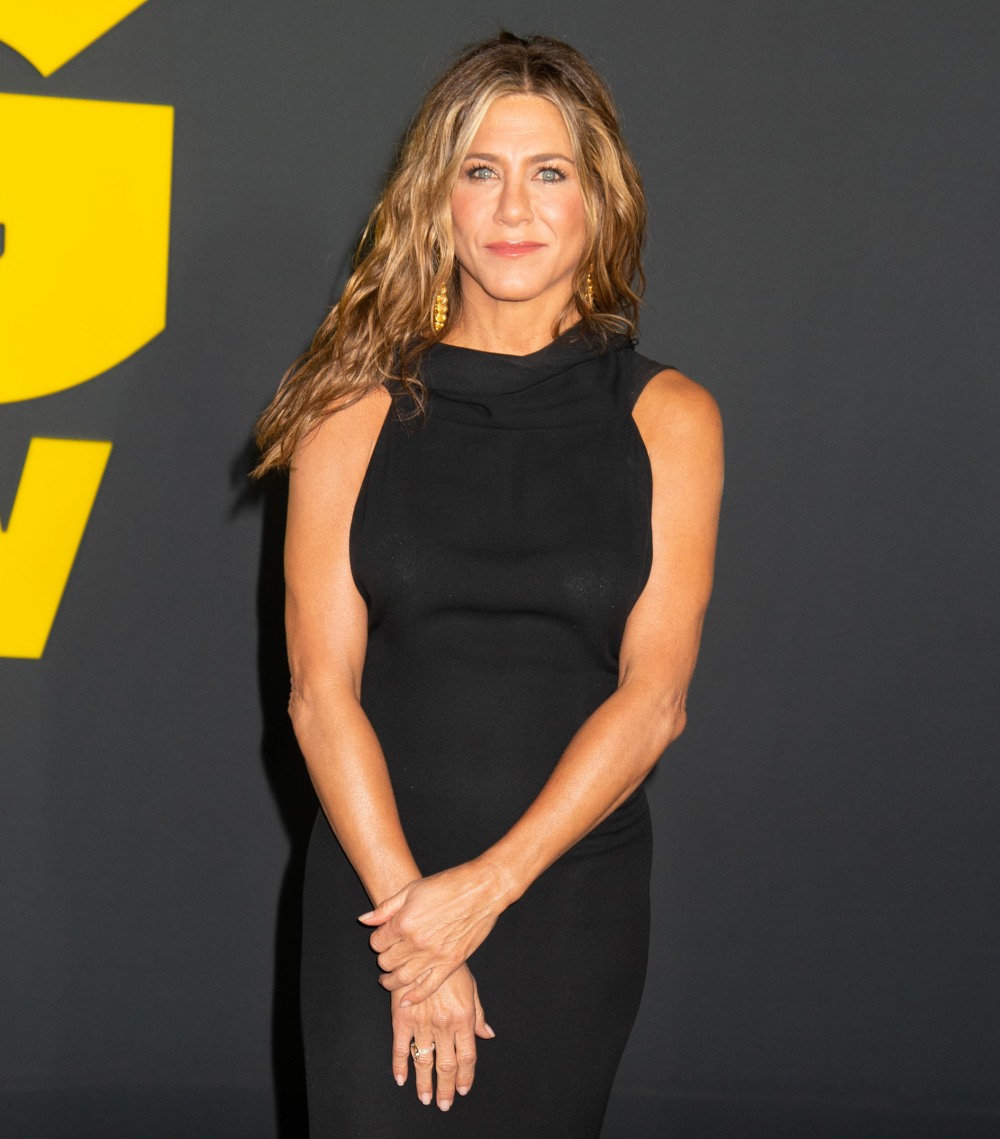 One of Jennifer Aniston's biggest appeals to People Magazine's readership has always been that her image is very apolitical. Sure, she's a Democrat who donates money to Democratic campaigns and such, but she's not posting on social media about it constantly, nor does she exist in the zeitgeist as someone who speaks about difficult, sensitive, political issues. So I've been surprised to see her speak about the pandemic and responsible behavior a few times, and I'm sure she's alienated some of her more conservative fans. She's said flat-out that everyone needs to mask up and get vaccinated, and in her recent InStyle interview, she spoke about cutting people out of her life who refuse to get vaccinated:
"We all went through news fatigue, panic fatigue, during the pandemic because we were hoping one day we would wake up and hear something hopeful, and all we got was more insanity…. And there's still a large group of people who are anti-vaxxers or just don't listen to the facts. It's a real shame. I've just lost a few people in my weekly routine who have refused or did not disclose [whether or not they had been vaccinated], and it was unfortunate. I feel it's your moral and professional obligation to inform, since we're not all podded up and being tested every single day. It's tricky because everyone is entitled to their own opinion — but a lot of opinions don't feel based in anything except fear or propaganda.
[From InStyle via previous Celebitchy story]
I took that to mean that she likely had some makeup artists, stylists or yoga instructors who refused to get vaccinated, and she fired them or avoided them. While Jen's thoughts here are very much in the majority, this is still seen as a stupidly contentious issue for the "muh freedum" crowd and for the woo-woo crowd. So Jen was getting some pushback from people. And she doubled-down on her Instagram Stories:
On Thursday, she faced her detractors head-on, sharing her thoughts on the subject again to her Instagram Story. In her post, Aniston responded to a fan who had asked, "But if [Jennifer's] vaccinated she's protected correct? Why be worried about [having unvaxxed people] around her?"

Aniston explained, "Because if you have the variant, you are still able to give it to me," referring to breakthrough cases of COVID-19 infections.

"I may get slightly sick but I will not be admitted to a hospital and or die," the Golden Globe winner continued. "BUT I CAN give it to someone who does not have the vaccine and whose health is compromised (or has a previous existing condition) — and therefore I would put their lives at risk."

"THAT is why I worry," Aniston said. "We have to care about more than just ourselves."

After that, Aniston posted another Instagram Story of embroidery that said, "What doesn't kill you mutates and tries again."
Good for her. She's not playing the antivaxxers' dumbf–k games and I appreciate that she's taking a stand about this and not apologizing. She has nothing to apologize for! She's absolutely right. People need to disclose the fact that they are unvaccinated in professional settings and public settings. There's already a bigger move to show proof of vaccination to enter certain spaces, and various employers are mandating vaccination. Jen's on the right side here. I do think it's funny that she got pushback though – I wonder if the antivaxxers are mad at Rachel from Friends.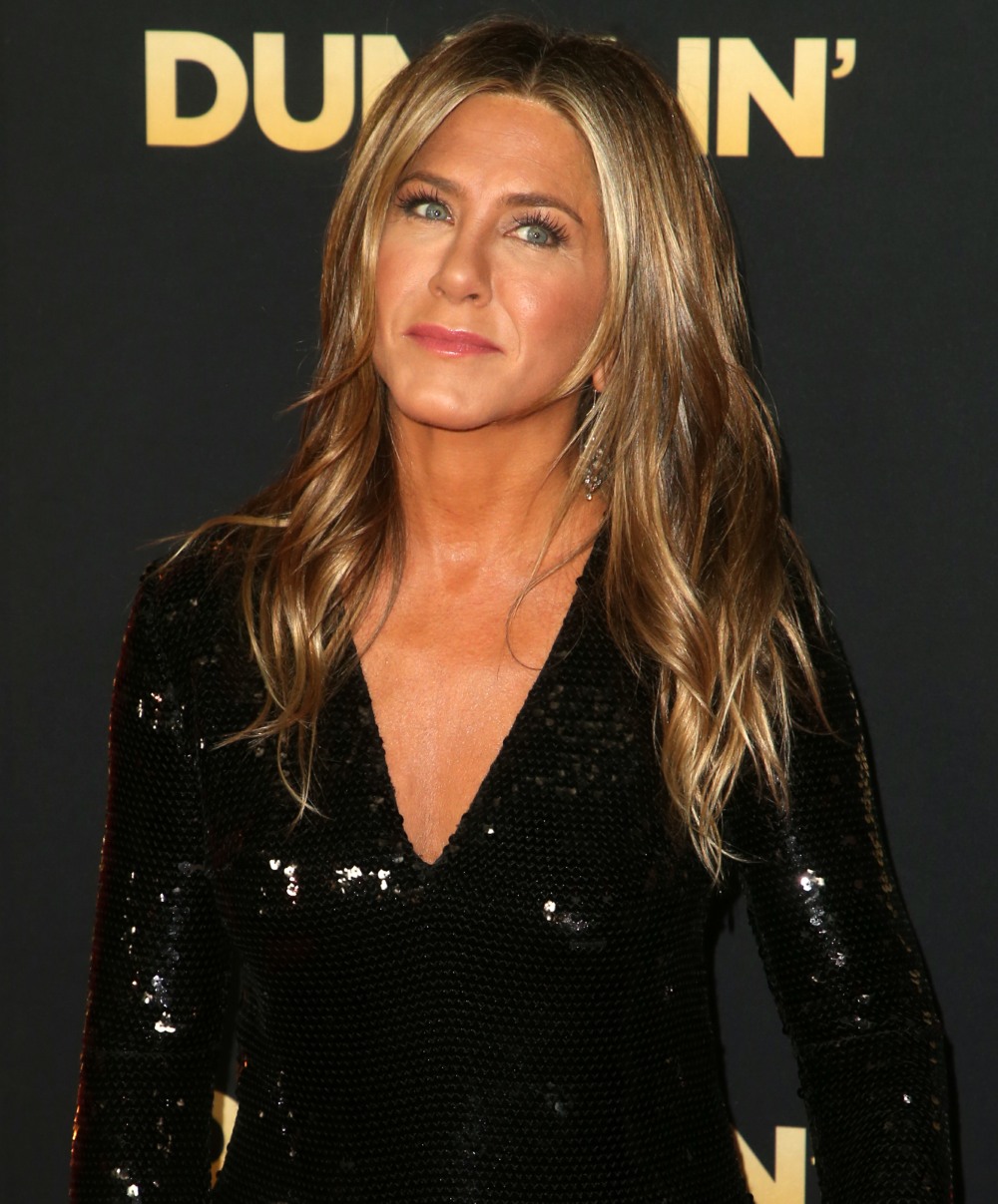 Photos courtesy of Avalon Red, Backgrid.