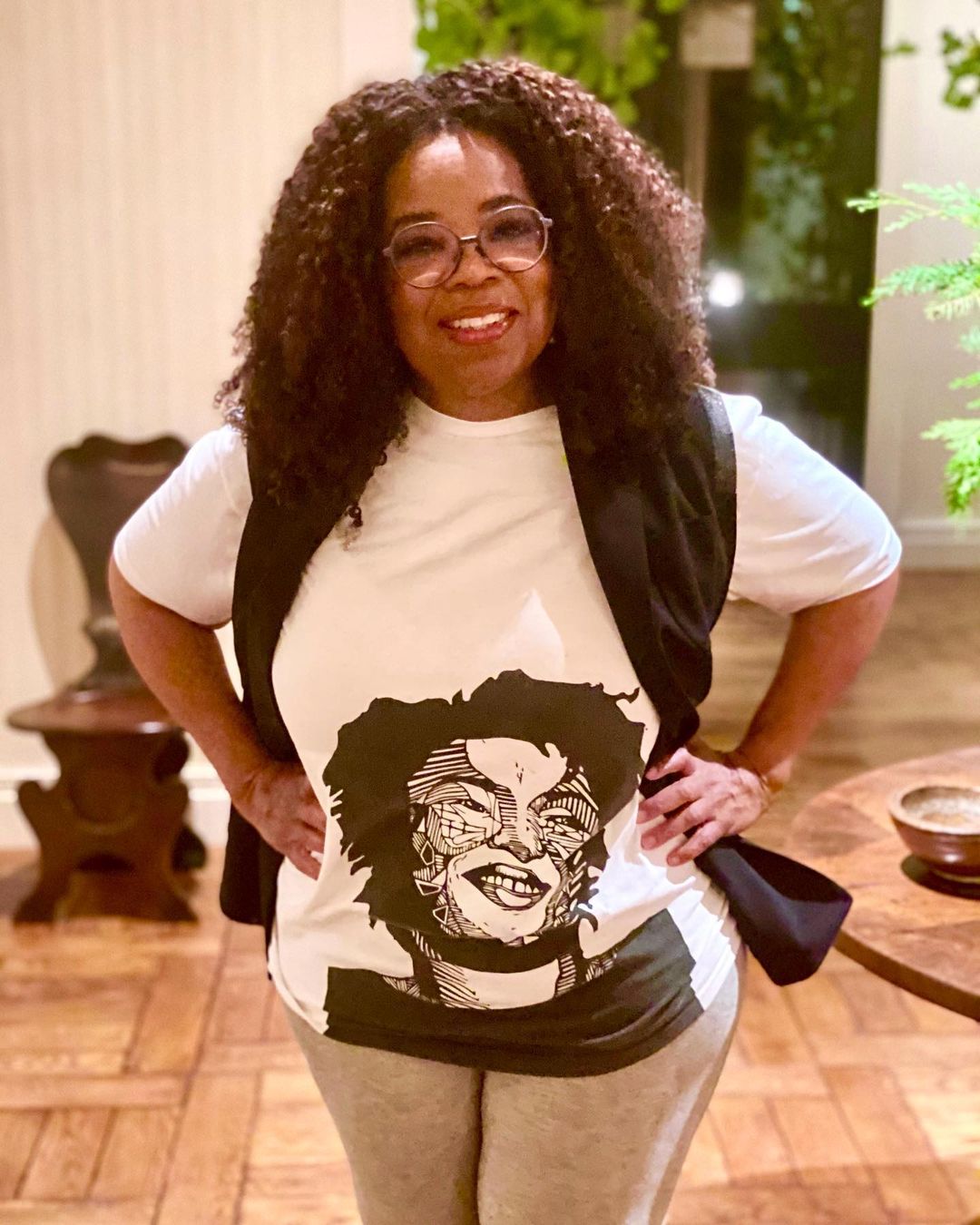 Oprah did a video Q&A with Gayle King and a fan for Oprah Daily, which is the rebranding of O The Oprah Magazine. A woman named Erika Johnson zoomed in with a question about letting unvaccinated people around her baby. Erika said she's getting pushback from family about insisting they be vaccinated before they see him. Oprah said that not only would she not allow unvaccinated people around the baby, she also makes everyone who travels to visit her, including vaccinated people, quarantine for at least five days. When Gayle mildly questioned her about that, Oprah said it was her house, her rules basically. YES. You can see that video below and here's some of what they said:
Oprah: I wouldn't let anybody around my baby who hadn't been vaccinated or who hadn't been quarantined for an extensive period of time. Even vaccined people coming to my house still have to quarantine. It's not 14 days anymore, it's five, maybe seven to five.

Gayle: Oprah are you still making people quarantine if they've been vaccinated?

Oprah: You have to quarantine for at least five days. You're traveling on the plane, you have been here a couple of days and now can be tested so yes I am doing that.

Gayle: I do think that's extreme. Dr. Fauci says if you've been vaccinated you can be with other people who have been vaccinated.

Oprah: Not if you're flying on a commercial flight you cannot in my house. This is my house. Dr. Fauci can do whatever Dr. Fauci wants to do. The rest of the world can do whatever they want to do. I'm just talking about my house. Erika, the same thing is true for you.

Gayle: So if I came there and you know that I've been vaccinated and I came on a plane, I would have to quarantine for five days?

Oprah: Not if you flew on a private plane?

Gayle: That's not normally my mode of travel.

Oprah: That's the rules in this house yes. I have girls coming for spring break they're going to have to quarantine in the guest house for five days.
[From Oprah Daily]
Oprah is the best. I love how she's setting the rules and saying other people can set their own boundaries too. Gayle is weighing her options before her next visit. Months ago, before the Delta variant became dominant, Gayle said that her unvaccinated family members were not invited to Thanksgiving. I was hoping enough people would get vaccinated that we would be able to have large gatherings again this year, but because of those unvaccinated dolts that's not the case. Vaccinated people can spread the virus and get pretty sick when they catch this, although we're not dying. Oprah is doing what she needs to stay healthy and I admire her for that.
Oprah is not f***ing playing. She said you coming to my house you go right into quarantine after hopping off that plane 😆 pic.twitter.com/yWNDStryge

— chris evans (@chris_notcapn) August 7, 2021