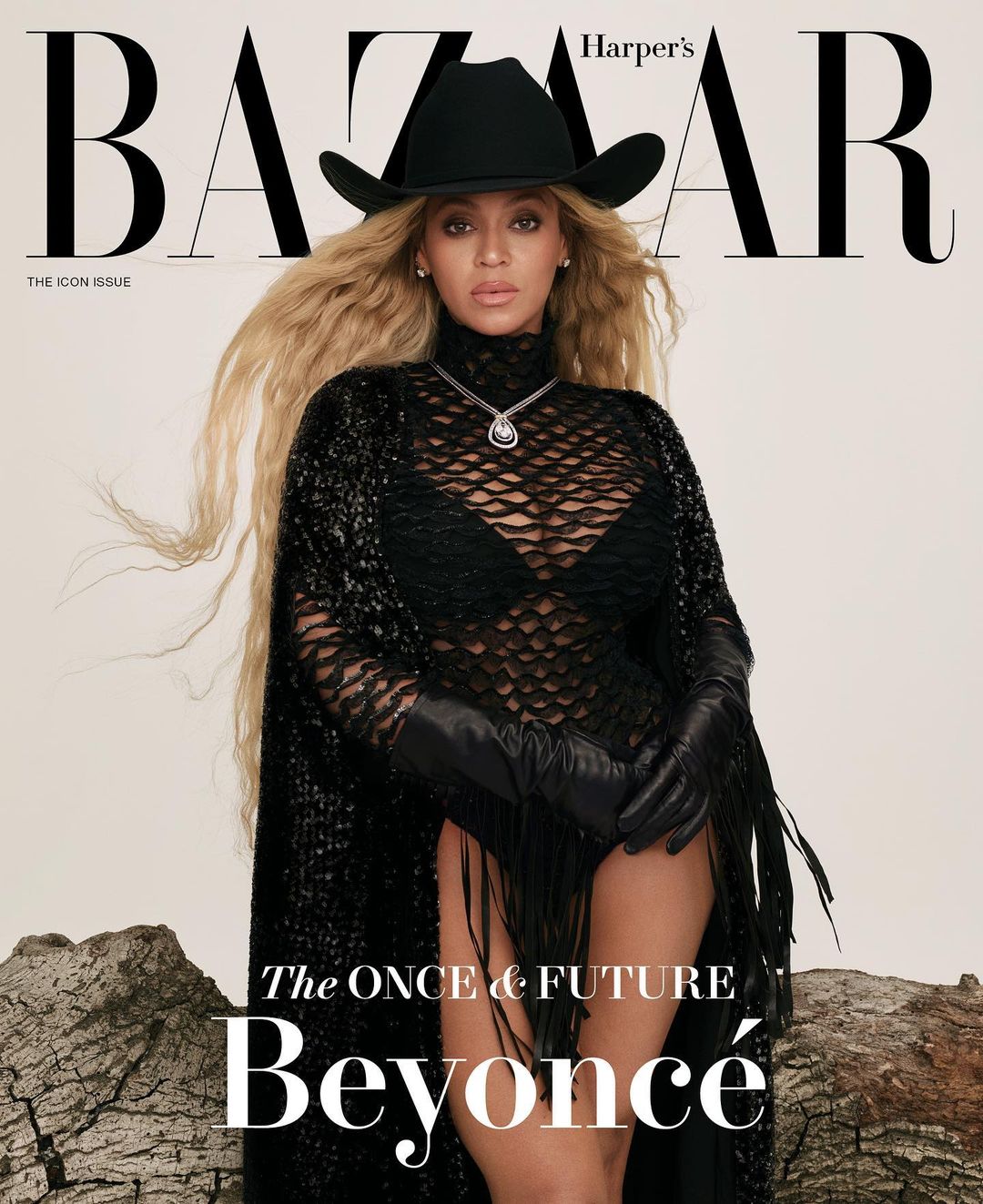 Beyonce covers the September issue of Harper's Bazaar. She actually got three covers and an extensive editorial to showcase her Ivy Park collection, the latest of which is based on the history of Black Cowboys. The photos are great and that's all I'll say because if I put anything shady into writing, the Beyhive will have my ass. The cover & interview is to promote Ivy Park, naturally, but mostly it's a celebration of Beyonce, by Beyonce, in Beyonce's own words. She's turning "40" in September and for years now, she barely does interviews. This Bazaar piece has the feel of the magazine sending her questions and Beyonce emailing her answers back. You can read the full piece here (I enjoyed it). Some highlights:
She was a quiet kid: "The first decade of my life was dedicated to dreaming. Because I was an introvert, I didn't speak very much as a child. I spent a lot of time in my head building my imagination. I am now grateful for those shy years of silence. Being shy taught me empathy and gave me the ability to connect and relate to people."

Black & white: "I remember being in a meeting discussing analytics, and I was told the research discovered that my fans did not like when my photography was black and white. They told me I wouldn't sell if it wasn't in color. That was ridiculous. It pissed me off that an agency could dictate what my fans wanted based on a survey… It triggered me when I was told, "These studies show…" I was so exhausted and annoyed with these formulaic corporate companies that I based my whole next project off of black and white photography, including the videos for "Single Ladies" and "If I Were a Boy" and all of the artwork by Peter Lindbergh for I Am…Sasha Fierce, which ended up being my biggest commercial success to date.

Her broken-hearted 30s: "My 30s were about starting my family and my life becoming more than my career. I worked to heal generational trauma and turned my broken heart into art that would help move culture forward and hopefully live far beyond me."

Online therapists & online critics: "We live in a world with few boundaries and a lot of access. There are so many internet therapists, comment critics, and experts with no expertise. Our reality can be warped because it's based on a personalized algorithm. It shows us whatever truths we are searching for, and that's dangerous. We can create our own false reality when we're not fed a balance of what's truly going on in the world. It's easy to forget that there's still so much to discover outside of our phones. I'm grateful I have the ability to choose what I want to share.

Life outside of work: "In this business, so much of your life does not belong to you unless you fight for it. I've fought to protect my sanity and my privacy because the quality of my life depended on it. A lot of who I am is reserved for the people I love and trust. Those who don't know me and have never met me might interpret that as being closed off. Trust, the reason those folks don't see certain things about me is because my Virgo ass does not want them to see it….It's not because it doesn't exist!

The mental & physical toll: "I think like many women, I have felt the pressure of being the backbone of my family and my company and didn't realize how much that takes a toll on my mental and physical well-being. I have not always made myself a priority. I've personally struggled with insomnia from touring for more than half of my life. Years of wear and tear on my muscles from dancing in heels. The stress on my hair and skin, from sprays and dyes to the heat of a curling iron and wearing heavy makeup while sweating on stage.

Self-care: In the past, I spent too much time on diets, with the misconception that self-care meant exercising and being overly conscious of my body. My health, the way I feel when I wake up in the morning, my peace of mind, the number of times I smile, what I'm feeding my mind and my body—those are the things that I've been focusing on. Mental health is self-care too. I'm learning to break the cycle of poor health and neglect, focusing my energy on my body and taking note of the subtle signs that it gives me. Your body tells you everything you need to know, but I've had to learn to listen. It's a process to change habits and look past the bag of chips and the chaos everywhere!

She's into CBD & honey: "I discovered CBD on my last tour, and I've experienced its benefits for soreness and inflammation. It helped with my restless nights and the agitation that comes from not being able to fall asleep. I found healing properties in honey that benefit me and my children. And now I'm building a hemp and a honey farm. I've even got hives on my roof! And I'm so happy that my daughters will have the example of those rituals from me. One of my most satisfying moments as a mom is when I found Blue one day soaking in the bath with her eyes closed, using blends I created and taking time for herself to decompress and be at peace. I have so much to share…and there's more to come soon!
I chuckled at the thought of nine-year-old Blue Ivy soaking in the tub with her eyes closed… probably mimicking what she's seen her mom do. And everybody's got beehives now! Something's in the air – suddenly people are all about bees and honey. Beyonce and Angelina Jolie should get together and do a bee project, I swear to God. And yes, it's cute that the woman has the Beyhive AND literal beehives. As for "Trust, the reason those folks don't see certain things about me is because my Virgo ass does not want them to see it…" Virgos are good at keeping sh-t private when we want to. We get in other people's business but when someone tries to get in our business, we shut that the f–k down in a hurry.
Near the end of the piece, she's asked if there's new music coming and she says that she's been in the studio for the past year and a half and yes, new music is coming. So prepare yourselves!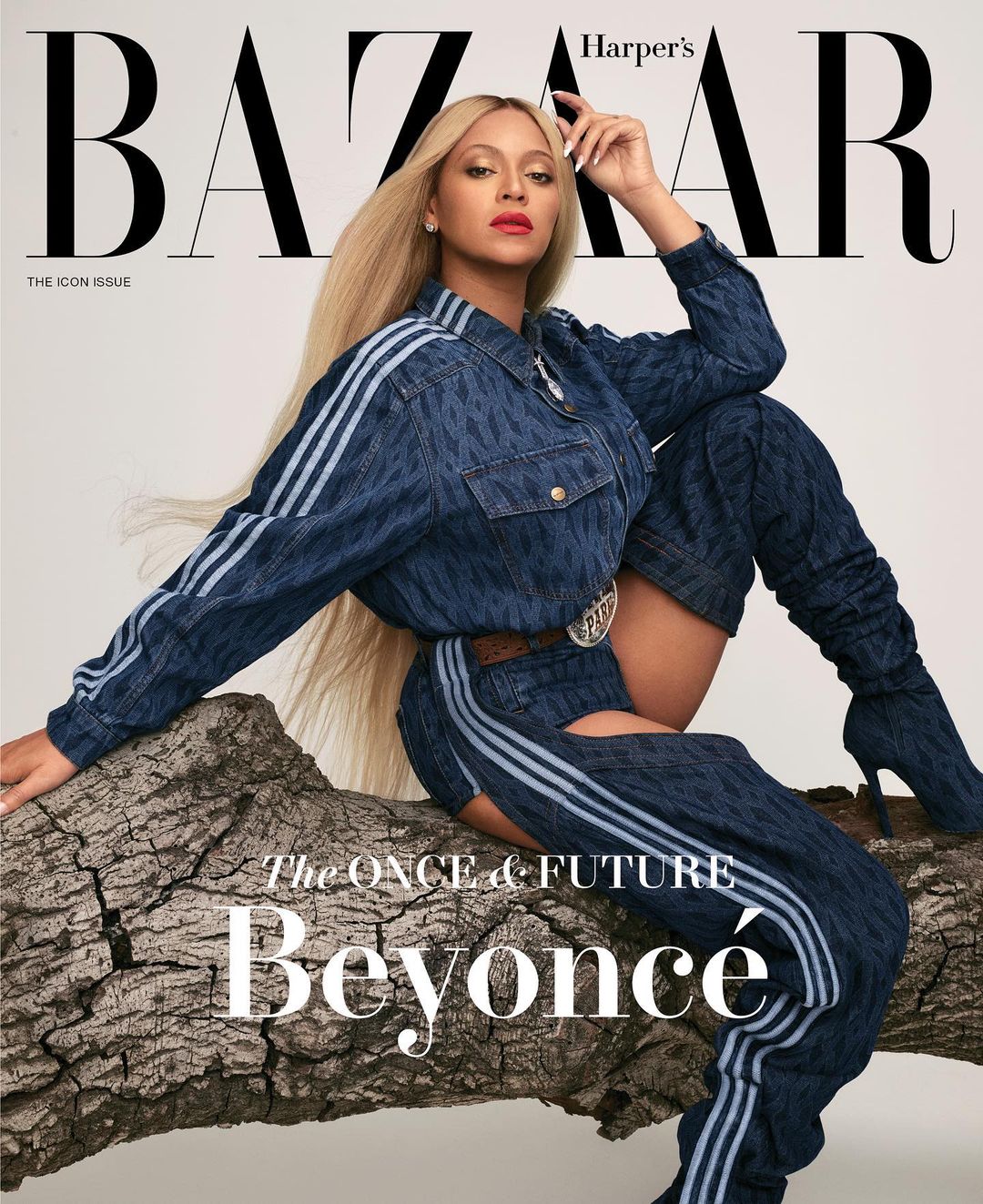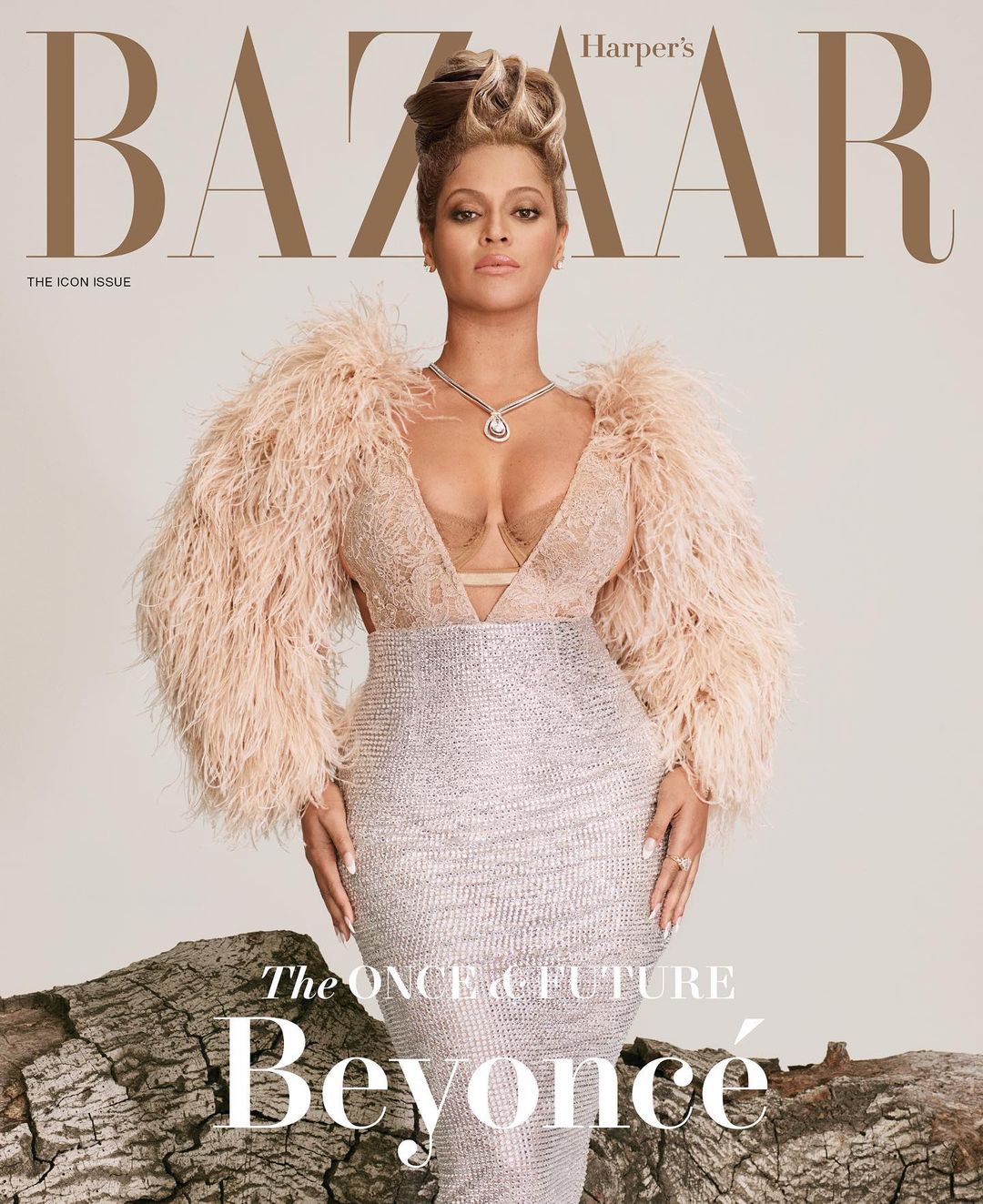 Covers courtesy of Harper's Bazaar.