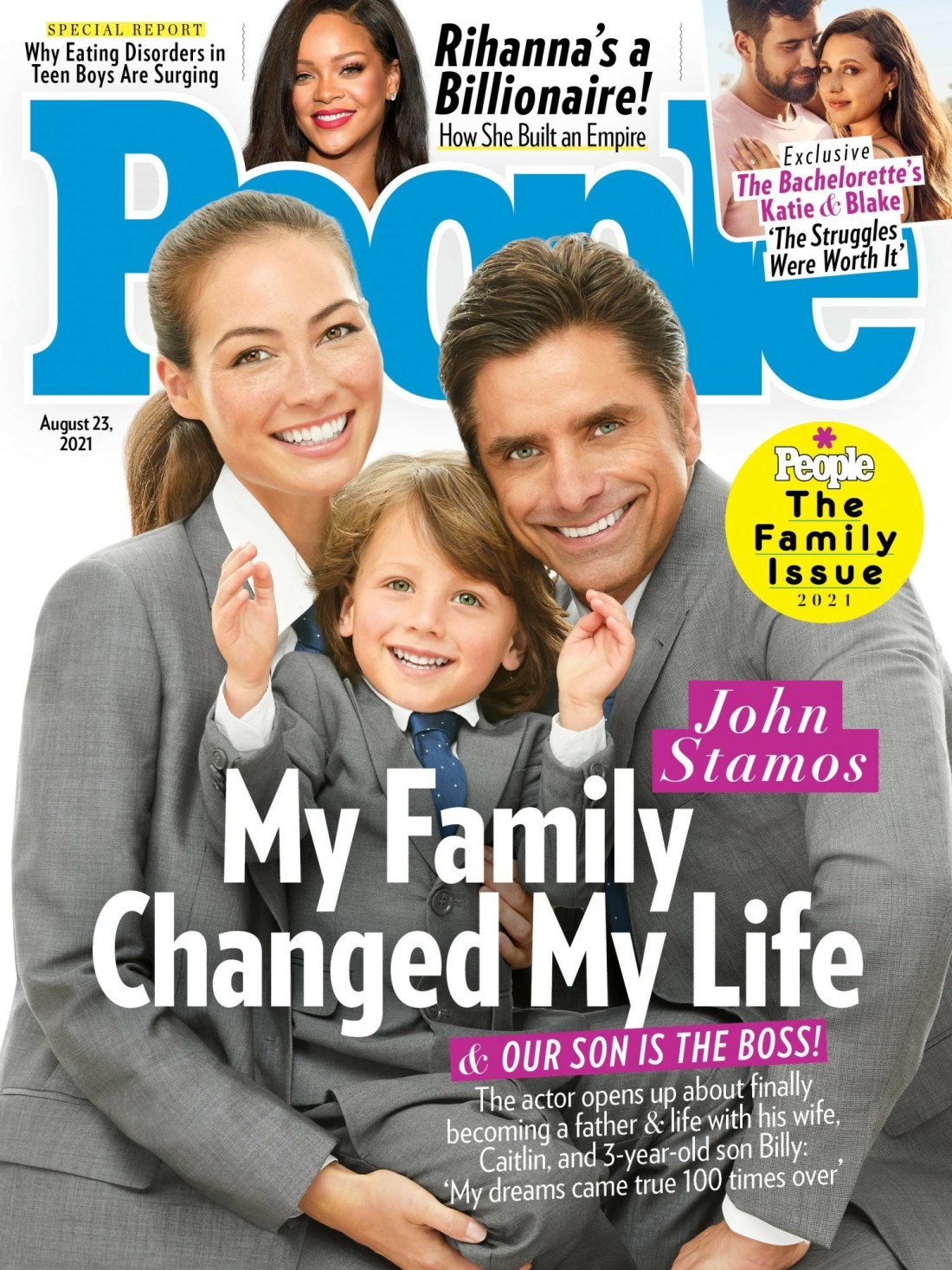 Man, we haven't written about John Stamos in a while. For years and years, Stamos was sort of the B-list version of George Clooney, and I mean that as a compliment. He was a happy, well-connected bachelor who worked consistently and enjoyed life. Then, like Clooney, he met a younger woman and they quickly settled down and that was that. He got engaged to Caitlin McHugh in October 2017. They married in February 2018 and she was already pregnant at the time. They welcomed their son Billy Stamos in April 2018. And there hasn't been much drama since then. He's been loving his family life and fatherhood, and this week's People Magazine cover story is just a celebration of that. Some highlights from this cover story:
He and his son have an early-morning routine: "He says, 'Let's go in the kitch,' and he helps me make coffee. Then he likes to come into my office and go through the drawers looking for treats. I call him King Stamo because he rules!"

He once believed having a family wasn't in the cards. "I always wanted to have kids, but I didn't think I'd meet the right person. And maybe I felt like well, I have everything, I shouldn't be greedy."

Meeting Caitlin: Ultimately, Stamos says he attributes finding Caitlin to "straightening up my life." Says the Fuller House star: "I wasn't deserving of it yet I think. But six years ago, I sobered up and I became a better person. And when Caitlin came around, I recognized it immediately. I said, 'I have to be good for that to make it work.' "

The couple rely on communication and date nights. "I forget what the magic ratio is, but I think it's about having more positive reactions over negative," says Caitlin, 35. "It's nice to connect over something else — it's not always about the kid. We're still trying to find the balance!"

The Lavender Festival: Stamos, who calls his wife "an incredible mom," says they aim for romantic nights together whenever possible. "We surprise each other," he says. "Last week, she took me to the Lavender Festival and I absolutely loved it. The simplest things are what we strive to get back into. We can't imagine what life is like without the little guy, but we dip our toe in. And then we go home to a screaming child!"

He sounds so happy: And at the end of the day, the chaos, the sleepless nights, all of it "is what I always wanted," says Stamos. "My dreams came true 100 times over."
I don't know, I think it's kind of nice that dudes in their 50s look around and realize that they could totally settle down, get married and become fathers and they do just that and they're super-happy? I mean, I have things to bitch about, of course. This is male privilege, because the overwhelming majority of women don't get to sow their wild oats until their early 50s and then just decide to become parents. But for the John Stamos and George Clooney variety of men, why not. And of course he loved the Lavender Festival! That sounds so cool.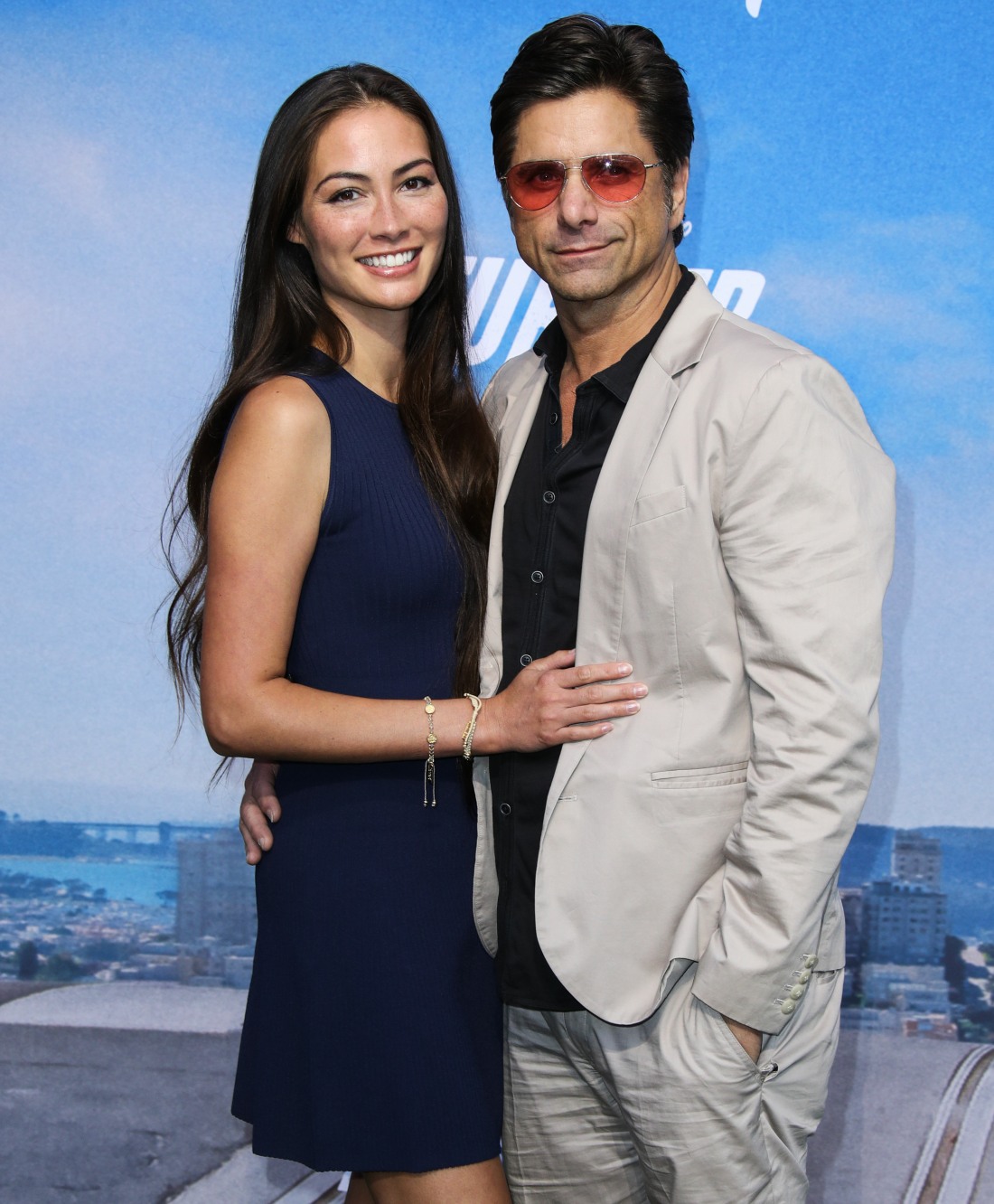 Photos courtesy of Avalon Red, cover courtesy of People.