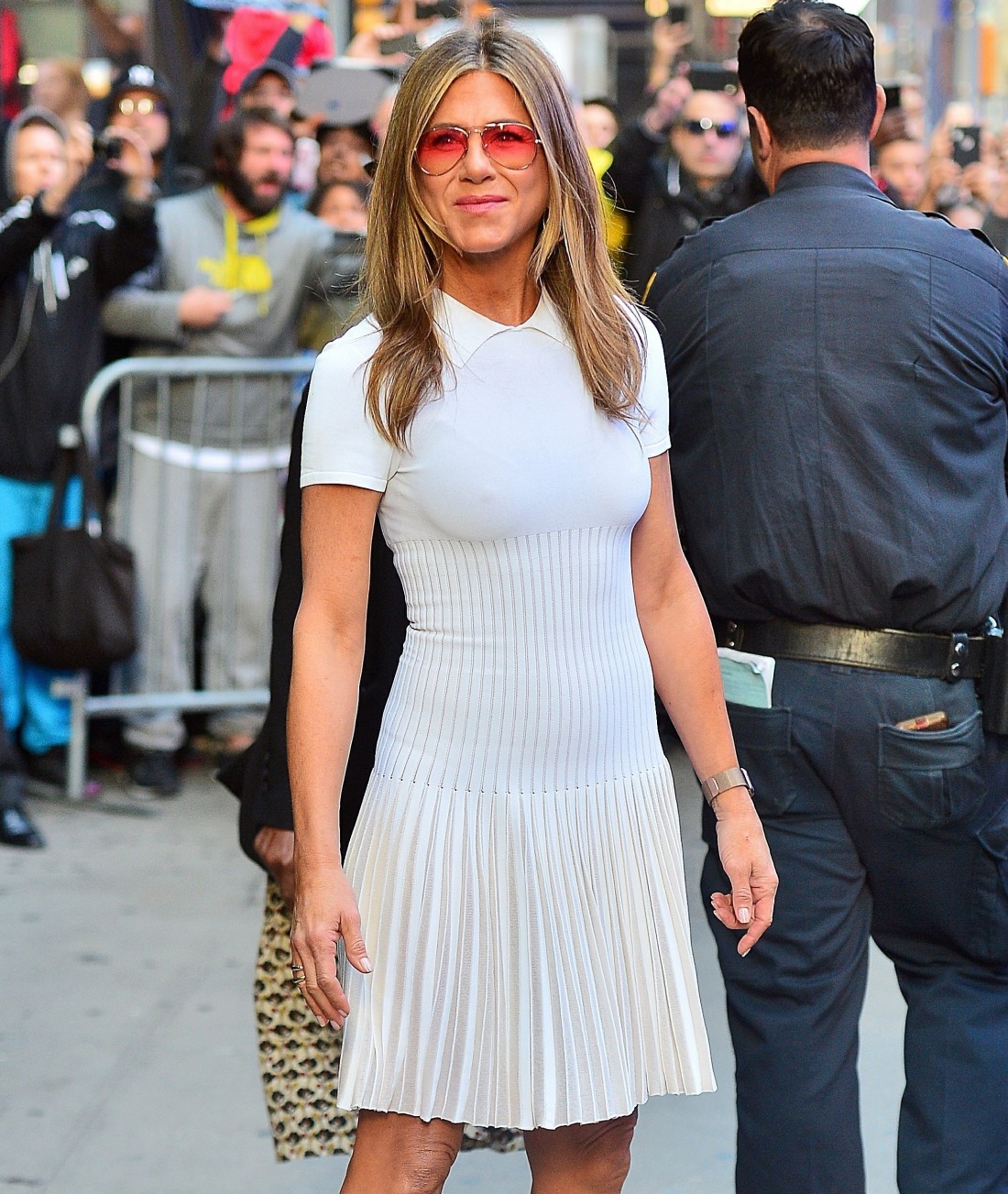 Back in the day, before Justin Theroux, whenever Jennifer Aniston was about to embark on a promotional tour for whatever project, we would get some new round of gossip about her love life and sex life. That's still pretty typical of how many celebrities operate – a little gossip to help promote a movie, rumors of an on-set romance, some new boyfriend to take to the premiere. Theroux played that game for a while until he didn't, and ever since their split, Jen kind of stopped doing that kind of gossip. It felt like Nu Aniston, the one who was not dependent on romance rumors to sell her work. But… the new season of The Morning Show is coming up, and I think that's why the tabloids keep pushing all of these stories about her love life. Remember that Gabriel Aubry story? Remember the David Schwimmer story this week? Jen's people didn't deny either of those. So now Jen wants us to talk about her love life again:
Moving forward! Jennifer Aniston is ready to start dating again, and she has a clearer idea than ever of what she's looking for, a source reveals exclusively in the new issue of Us Weekly.

"After things with Justin [Theroux] ended, Jen decided to take a break from dating and enjoy her own company for a while," the insider says of the Morning Show actress, 52. "She threw herself into her work, hung with friends on the weekends and got in touch with her spiritual side. It was important for her to take a step back and feel grounded … She found it rewarding and therapeutic."

"Eventually, after a lot of reflection, Jen decided to let loose and start dating again," the source tells Us, noting that the actress plans to start looking outside of the entertainment world for her next partner. The Emmy winner was previously married to Brad Pitt from 2000 to 2005 and has been linked to John Mayer, Gerard Butler, Vince Vaughn and Tate Donovan.

"Jen is way more impressed by guys who are unaffected and have their heads screwed on straight than the flashy, braggy types who are all over Hollywood," the insider continues. "What she looks for above everything these days is kindness, humor and good looks, of course, but more than anything, she's after chemistry."

"Seeing how happy some of her peers are … has really brought it home to Jen that it's just as possible to find love outside of the Hollywood bubble," the source explains. "What matters more than anything is to feel happy and appreciated."
Basically, ever since Jen and Brad Pitt got divorced, I've wanted her to realize that she should stop getting hot for douche-bro actors and just settle down with someone nice outside the industry. I mean, she always claimed to want a quieter life and to fall in love with someone who treated her right. That was never going to be Vince Vaughn or Justin Theroux or John Mayer. It's beyond "a bad picker" – she actually wanted to recreate the "Brad & Jen" celebrity couple thing and she chased that dream for a decade. And so now, sixteen years later, she's like "oh, yeah, I could date someone non-famous."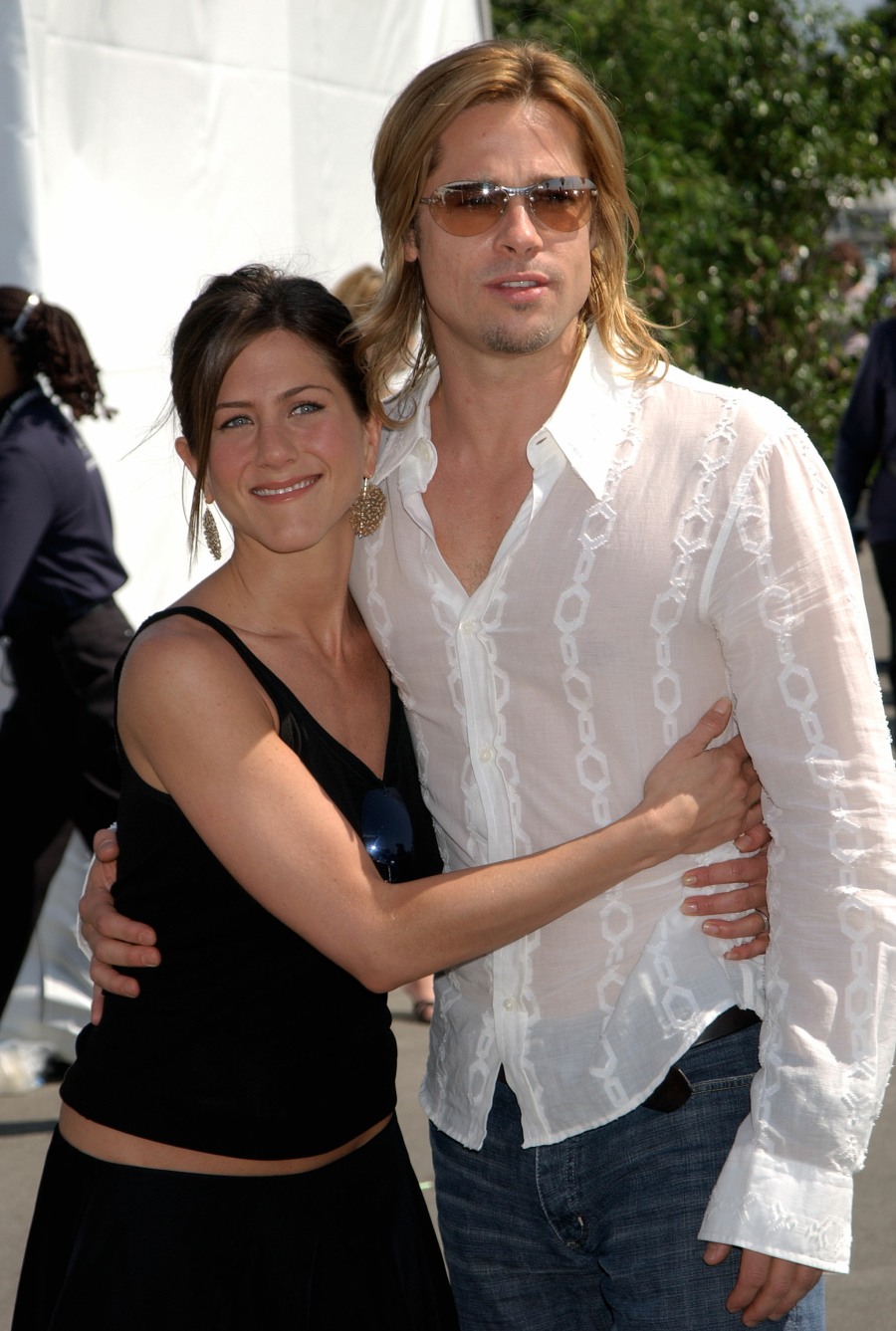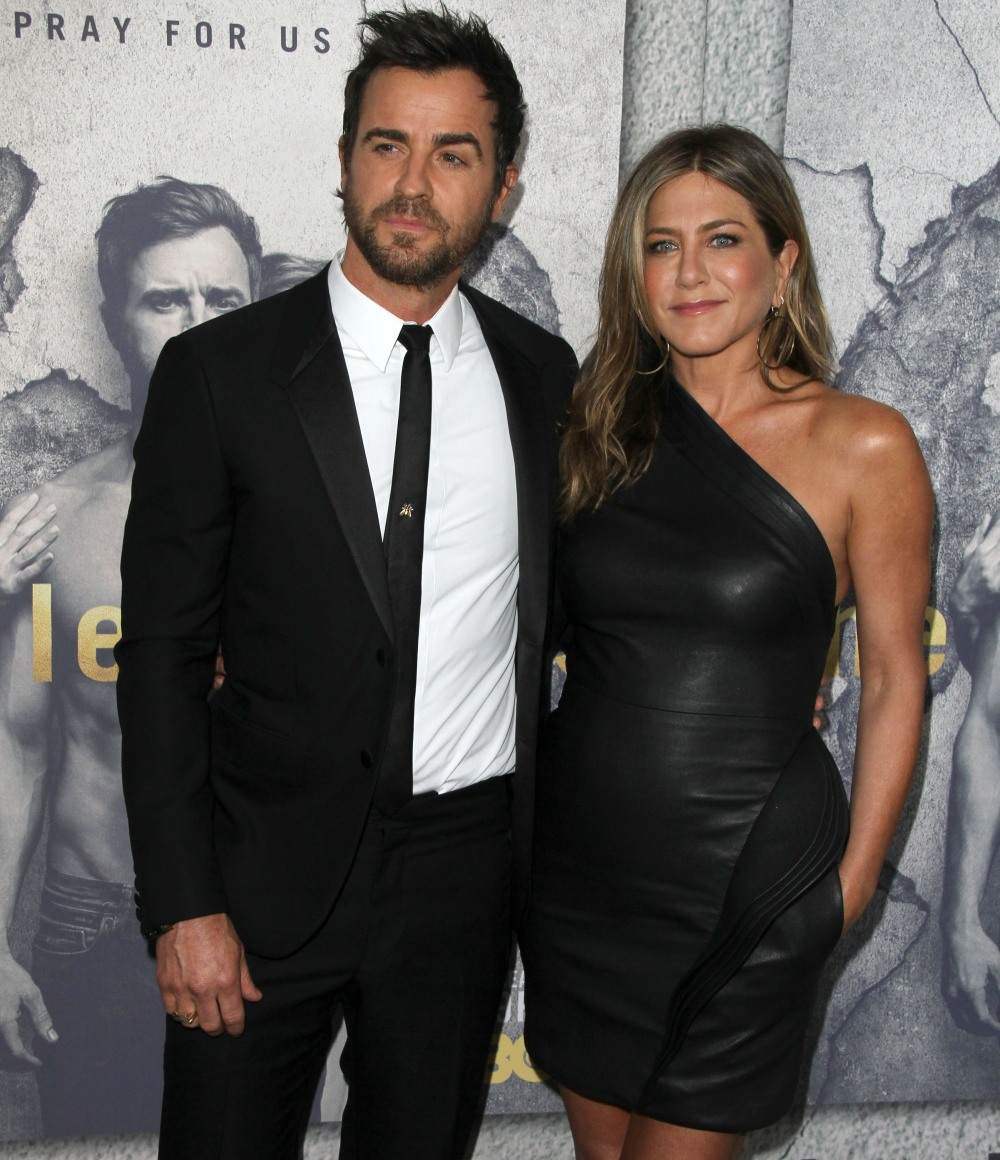 Photos courtesy of Avalon Red, Backgrid.