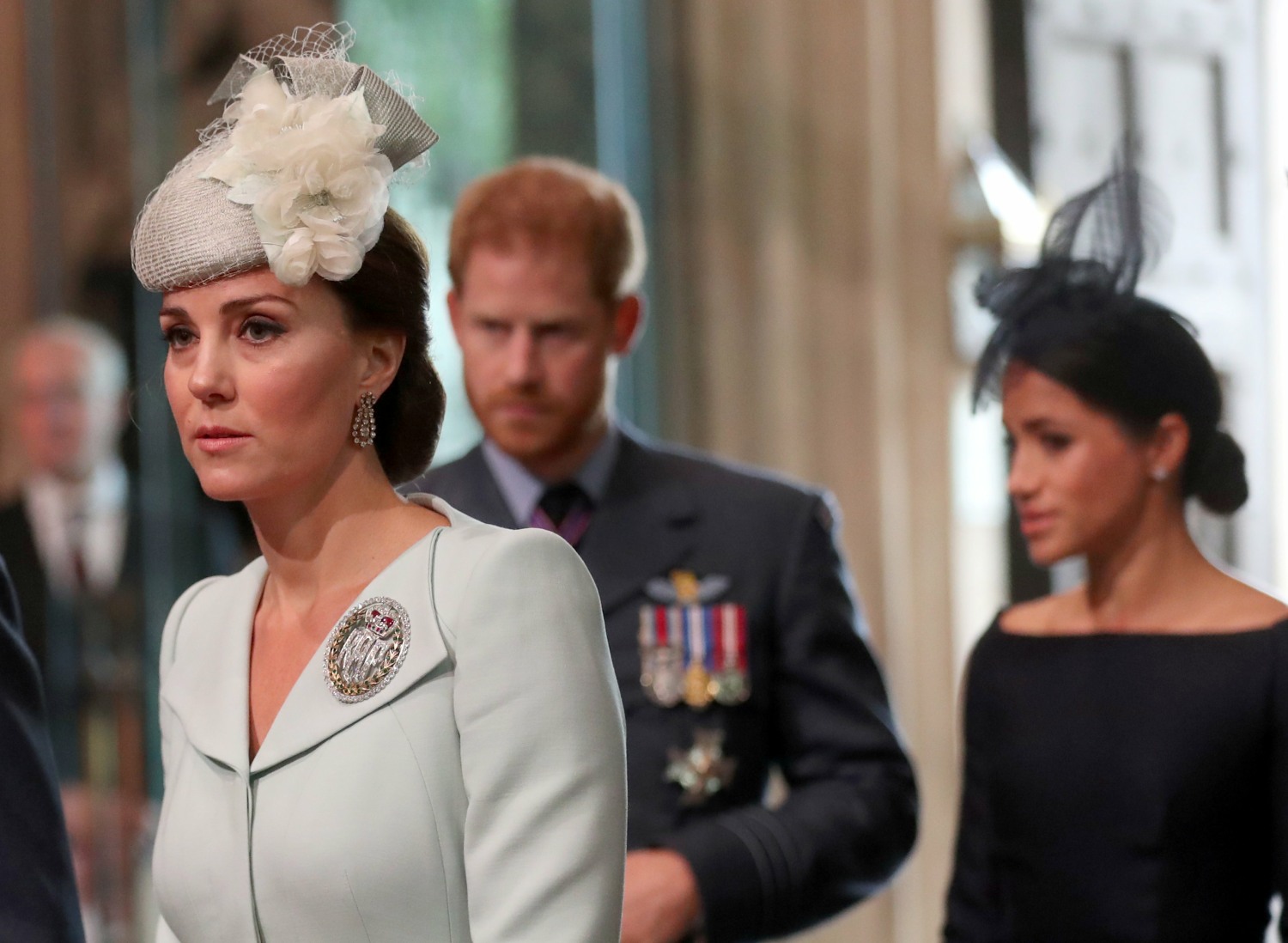 For a few months now, I can tell that the Duchess of Cambridge is trying to reposition herself yet again. I think we're hopefully done with the keen peacemaker stories, especially after her full-throttle campaign to attend the Diana-statue unveiling blew up in her face so spectacularly. Not only did William ban her from coming to the unveiling, William actually seemed much less stressed and angry without Kate's presence. So much for the narrative that only Kate can soothe William's angry-baby tantrums too. For a few months (ever since she was banned from the unveiling), Kate has been trying to position herself as a different kind of keen peacemaker. We've been gifted with multiple stories about how Kate has been texting Meghan and sending gifts and such. It's interesting. In this week's Us Weekly, this story appears:
Working through it. Meghan Markle and Duchess Kate's relationship is continually improving after a rocky year, a source reveals exclusively in the new issue of Us Weekly.

"Meghan and Kate are actually getting along really well and have been in touch more often," the insider says. "Meghan and Kate's relationship was never that close. And now they're closer than ever and working on their relationship for the sake of the family."

The Bench author, 40, and the Duchess of Cambridge, 39, have had a complicated relationship over the past year after Meghan and her husband, Prince Harry, gave an explosive CBS interview in March. After the interview aired, a source told Us that the women hadn't spoken in a year. The tension between them was in part due to Harry's ongoing rift with his brother, William, 39.

"There is real animosity that the brothers have toward one another, and that has spilled over to Meghan and Kate's relationship, making it very hard for them to be friends or even friendly," the insider said in March.

Four months later, a source told Us that the sisters-in-law had made amends and put the bridesmaid dress incident behind them. "It's wasted energy," the insider said in July. "They've called a truce."

The arrival of Meghan and Harry's second child, daughter Lilibet, in early June has also helped bring the family closer together, according to the source. "They're in a better place and have exchanged texts since the birth of Lilibet," the insider told Us at the time. "They've bonded over both having daughters and can't wait for all the cousins to meet."

A second source added, "Kate has been reaching out to Meghan a lot more since [Lili] was born, she's sending [notes and] gifts and trying to build up a relationship."
Do you believe this or nah? What do I believe? I think Kate probably did reach out in some way, probably not by text though. I'm not entirely sure that the Cambridges have the Sussexes' phone numbers. I think those kinds of communications go through third parties. But I'll buy that Kate ordered a staffer to send a gift for Lili (something with buttons) and that perhaps flowers were sent for Meghan's birthday, something like that. But mostly I just think Kate wants us to believe that she's suddenly the bigger person, the diplomat, the peacemaker. When really she's just an a–hole, the same a–hole who set out to abuse and smear Meghan from Day 1.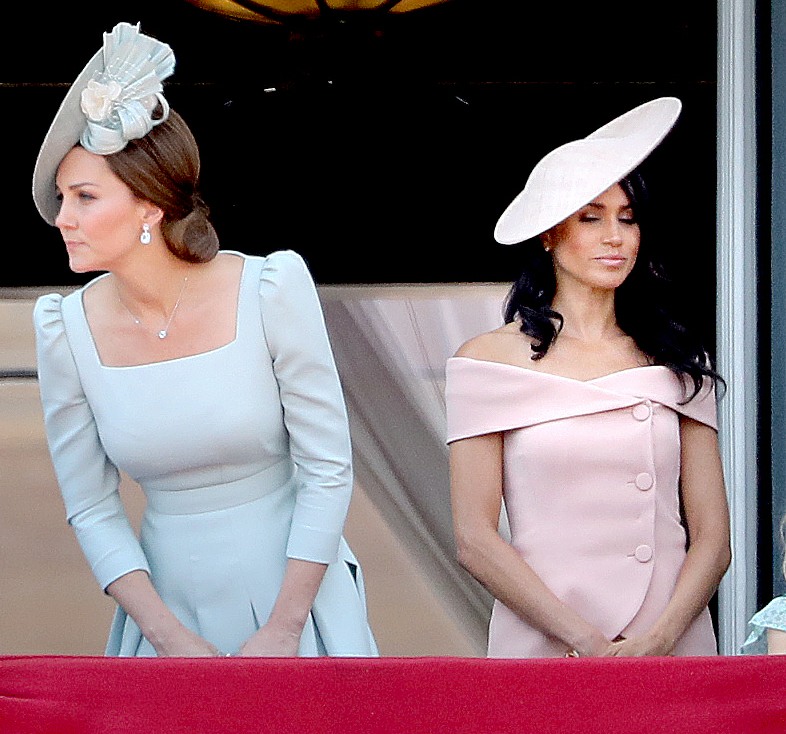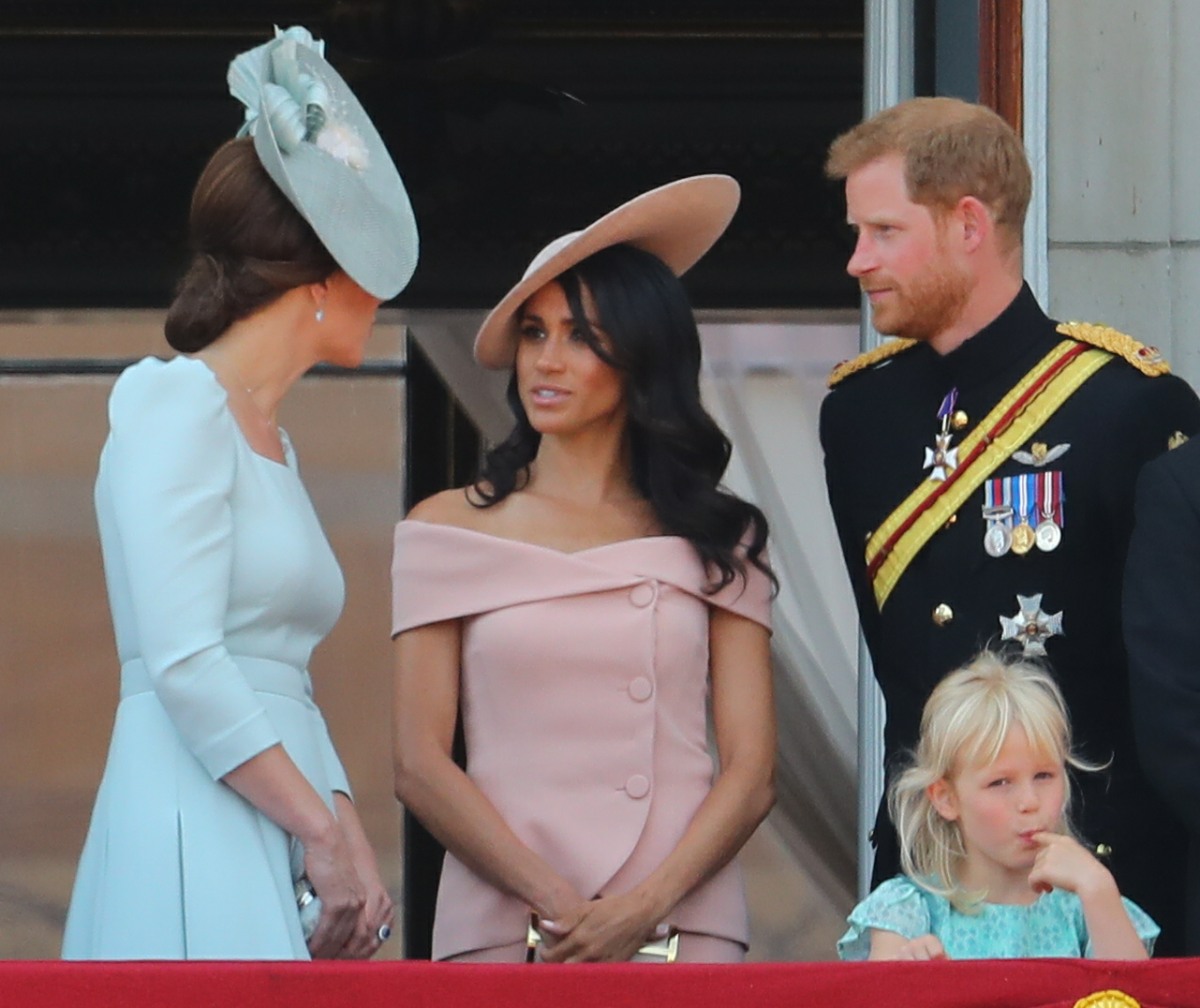 Photos courtesy of Avalon Red, Backgrid.