I've been looking around for confirmation of something in the back of my memory bank but I can't find anything online. Did we hear some rumors about Vincent Kartheiser years ago, something about him being an undercover douchebag? I'm not talking about the weird interviews he did where he talked about living without electricity and running water and stuff. I think that was mostly misunderstood (he was renovating a home and it was taking longer than he expected). I could have sworn that there were stories about him from the Mad Men days where he had the reputation for maybe being an a–hole? I'm possibly mixing him up with someone else, or maybe it's just my Virgo Spidey Sense. In any case, we rarely hear about Vincent or his wife Alexis Bledel. They married in 2014 and welcomed a secret child in 2015. Vincent especially likes to keep things private. Except now he's in the gossip pages because apparently he has been behaving badly on the set of Titans' Season 3. From Deadline:
Vincent Kartheiser is a major new cast addition to Season 3 of the DC series Titans, which is currently airing on HBO Max. But the Mad Men alum, who plays the villain Scarecrow, is not on the poster for the new season and was not actively involved in publicity efforts for the new season after his stint on the show triggered at least two complaints and two internal investigations by Titans studio Warner Bros Television, I have learned. The studio declined comment.

The allegations, which are believed to have included disruptive, juvenile behavior and inappropriate comments, were investigated by WBTV's Labor Relations department, which interviewed the relevant parties. The investigations were conducted remotely because of Covid protocols that did not allow for Burbank-based investigators to visit the series' Toronto set.

According to sources, the first investigation into a complaint, said to be about verbal comments and outbursts, concluded that Kartheiser's behavior didn't rise to level of termination but did warrant corrective action. The actor was verbally reprimanded by the studio, I hear.

Weeks later, near the end of Season 3 production, WBTV received a second complaint that also was investigated. This time, it resulted in the studio assigning a representative to monitor Kartheiser while he was on set, sources said. I hear there were other claims about alleged misconduct by Kertheiser raised in the complaints that were also investigated but were not corroborated, sources said.

"Vincent Kartheiser vehemently denies the allegations," a spokesperson for the actor said in a statement to Deadline on Friday. "Warner Bros investigated this matter and made clear to Mr. Kartheiser its expectations for behavior on the set, and he agreed to comply with their directives."

Kartheiser joined Titans as a new series regular for Season 3 with a one-year deal; he is not expected to return if the show is renewed for Season 4. He plays Jonathan Crane, aka Scarecrow, an inmate at Arkham Asylum who used to terrorize Gotham City using toxins to exploit his enemies' phobias.
The denial from Kartheiser's rep is interesting – it's not a denial that complaints were made about him, if anything, it's an acknowledgement that there were complaints, there was an investigation and Vincent was told to modify his behavior. He's simply denying that there was anything to the complaints. The investigation and reprimands were for "disruptive, juvenile behavior and inappropriate comments" – hm. I wonder. I wonder if he was making comments about female costars or below-the-line workers and someone said something. If anything, this makes me appreciate the changes which have been made on various TV and film sets in the post-#MeToo world. This actually went down like it was supposed to – someone misbehaved, the targets or victims of the misbehavior were listened to and believed, and the studio acted appropriately to investigate and modify the aggressor's behavior. Still, it's something to keep an eye on – it will be interesting to see if we get any more info about this.
PS… Vincent worked a lot in theater before and after Mad Men, and my guess is that he just took this role for the money, because there was no theater work to be had during the pandemic. I wonder if that was his attitude on-set too – "I'm just here for a paycheck, I'm so far above this kind of work."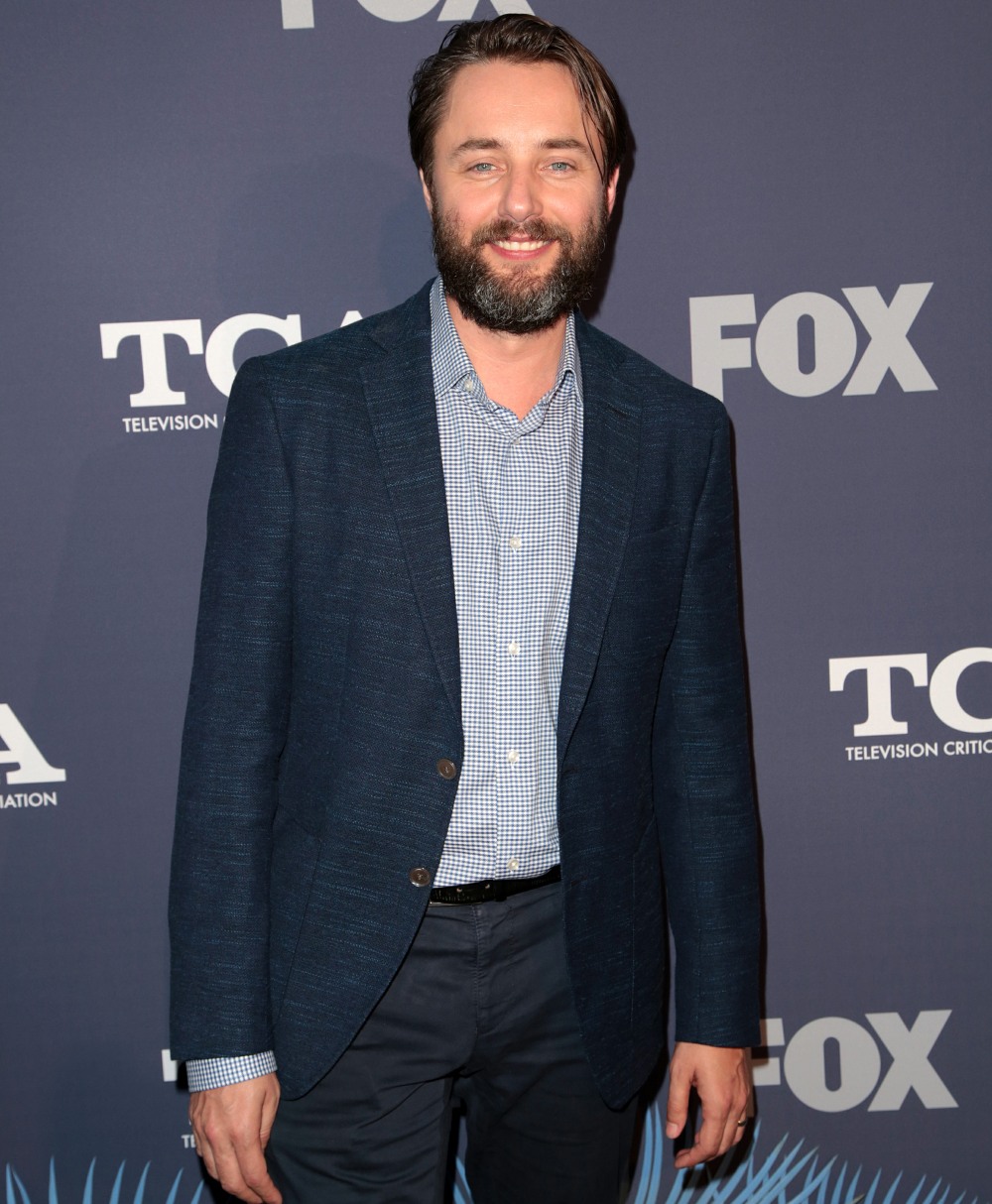 Photos courtesy of Avalon Red.