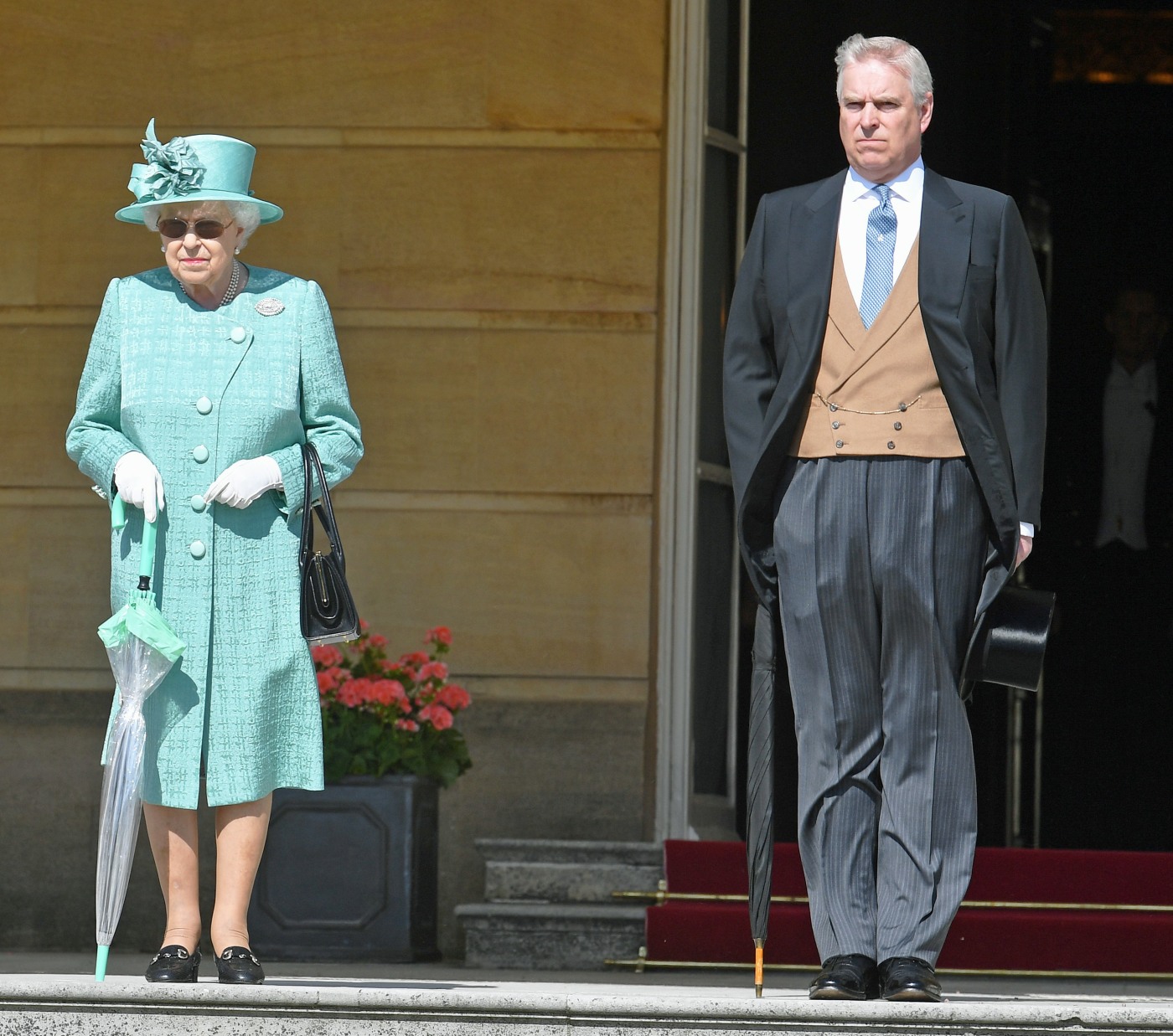 A consistent thread throughout much of the coverage of Prince Andrew and his lack of response to Virginia Giuffre's lawsuit is "does he even have any money?" That's a question a lot of people have been asking for a while. Andrew had money-making schemes, of course – that's all his dumb Pitch@Palace thing was – and Andrew definitely lives large. He even bought himself a $300,000 Bentley in "racing green" right around the time of his father's death. And yet he had issues with keeping up with the payments for that Swiss chalet, and he's reportedly being financially supported by his mother's Duchy of Lancaster funds. Apparently, the Queen is also using the Duchy of Lancaster funds to pay for Andrew's lawyers. Hm.
Royal aides believe there are "inconsistencies" in the Duke of York's account of his dealings with Virginia Giuffre, who has accused him in a US lawsuit of underage rape, as it emerged that his legal bills are being underwritten by the Queen.

Lawyers for Prince Andrew are desperate to prevent the case from going to trial in America because they fear jurors may not believe him over an alleged victim of sexual abuse. Although the prince strenuously denies Giuffre's claims, palace insiders believe there are "credibility" problems with his version of events.

Prince Andrew's camp have noted that Giuffre's story changed over time, having not accused the Earl of Inverness of sexual assault in a 2011 newspaper interview. A royal source told The Times: "However, there are inconsistencies in his own account and in the credibility of his own account. If it goes to trial in the MeToo era, it's going to be challenging to swing a jury behind the duke."

The paper also cited a "royal household" source as saying: "No one at the palace knows what to believe about what Prince Andrew is telling them. Some of it doesn't stack up. The basic problem is that he's a massive embarrassment, but you can't sack him. There are also questions over some of the legal advice he has been getting."

An initial court hearing has been scheduled for September 13 by Manhattan federal court judge Lewis Kaplan.

It's unclear exactly what Andrew is worth, but estimates have put that at a taxpayer-funded £32.5m, and if he is eventually required to make a payment to Giuffre as a result of her claim, it'll come at least in part from cash paid as part of the Sovereign Grant. It's understood that he's no longer receiving the £250,000-a-year that grant used to bring him, after stepping down from royal duties, but it's said that he is being supported by the Queen through income from her private Duchy of Lancaster estate.
I don't get this: "estimates have put that at a taxpayer-funded £32.5m…" As in? He accumulated wealth from skimming the Sovereign Grant or something? Did he "make" that money through schemes? And if he is worth $40 million or so, why is his mummy paying his legal bills? I mean, of course she is – the Queen will do anything and everything for Andrew. She's also paying for his security out of the Lancaster funds too.
As for the part where "royal aides" doubt Andrew's version of events… well, they've finally caught up to the fact that no one believes Andrew and we all know he's lying about everything. Even though royal aides "doubt" Andrew, they're still hellbent on forcing him to issue statements and denials. According to the Daily Mail, "there is mounting concern at the Palace too, where the Queen's courtiers are piling pressure on the Prince to change tack and speak out publicly." Andrew and the Queen have met at Balmoral a lot in the past week and those aides are super-concerned that Andrew's silence will "damage the Royal Family itself." Yeah, his silence!! Not the fact that he was BFFs with a pedophile and human trafficker. His silence!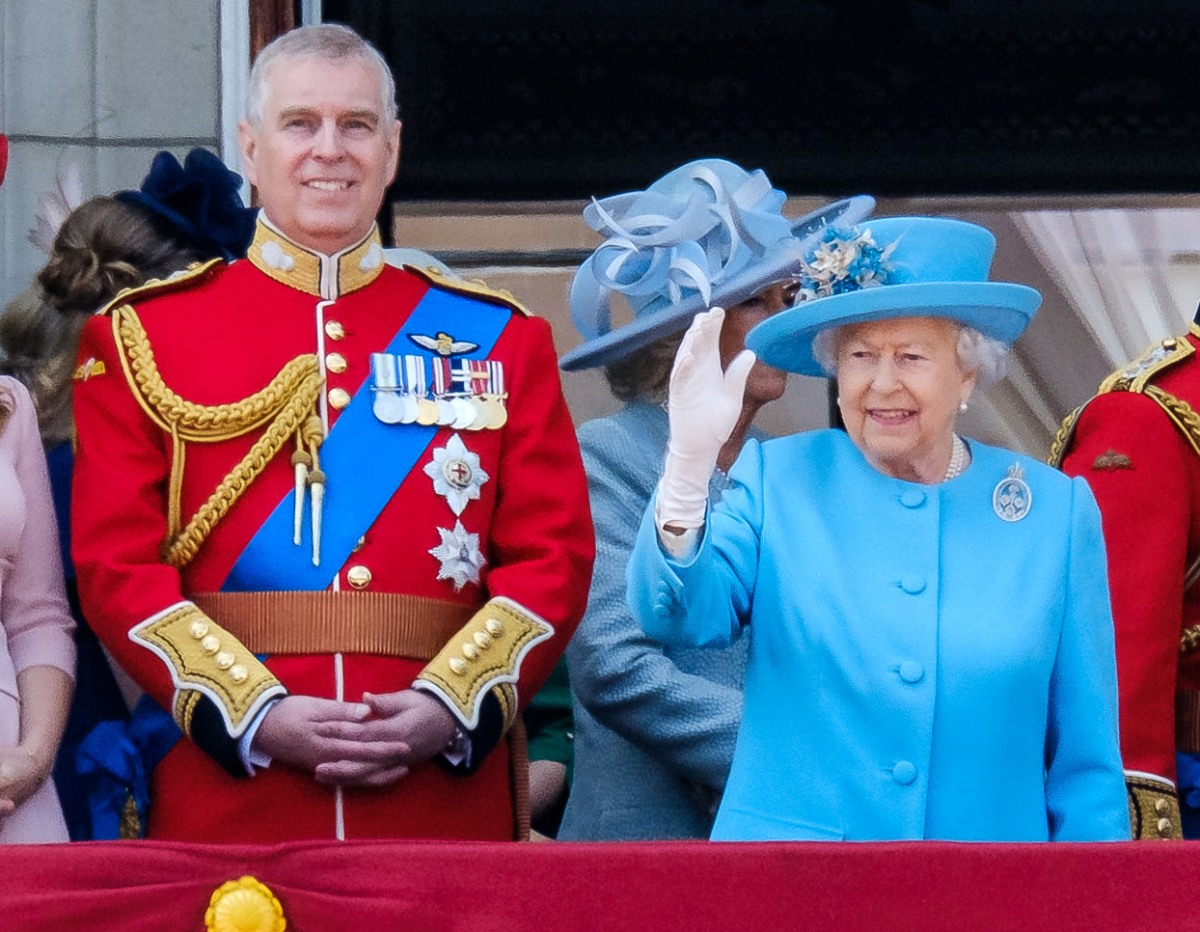 Photos courtesy of Avalon Red, WENN.