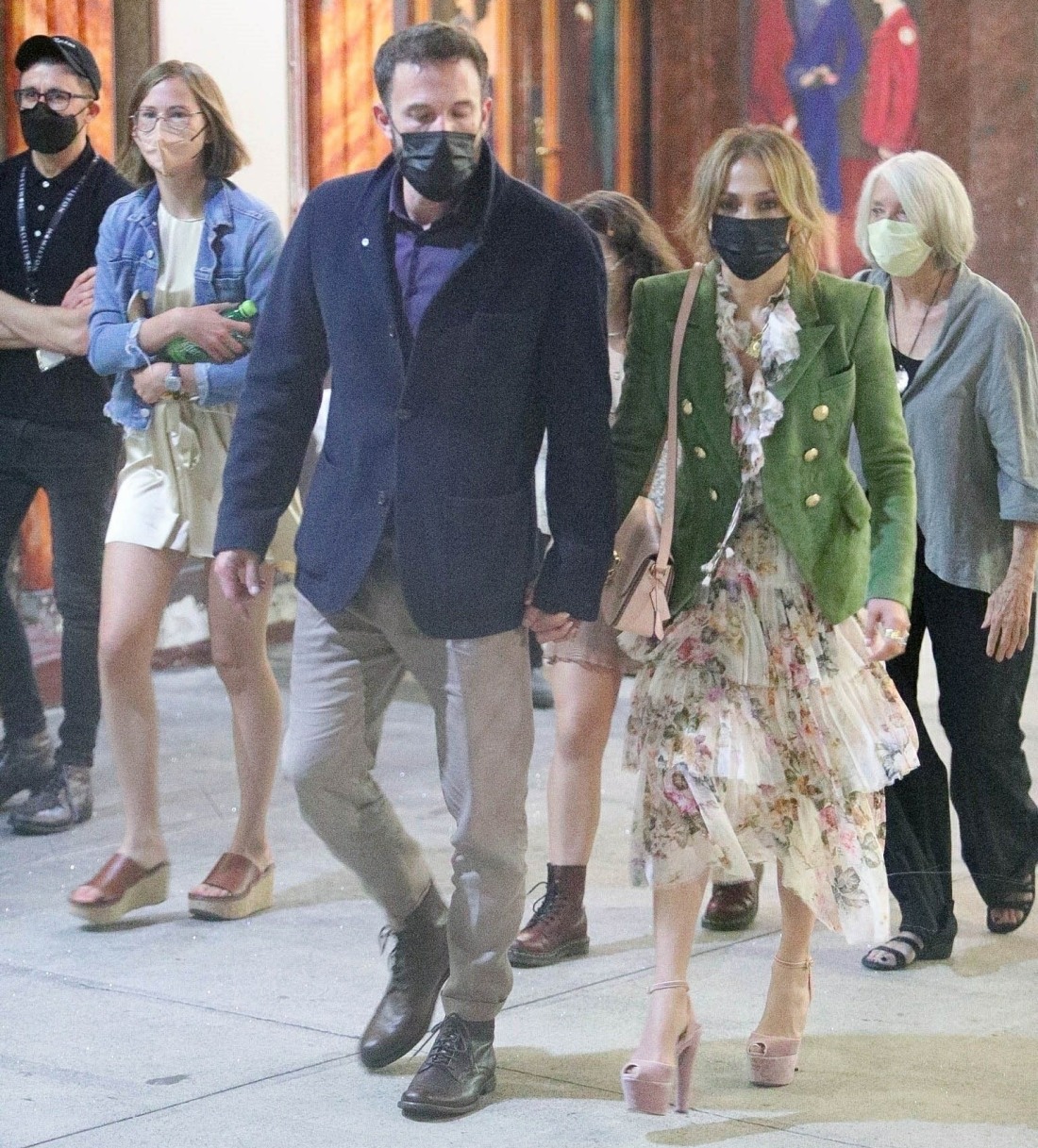 I enjoy the fact that Ben Affleck and Jennifer Lopez are not just doing "dinner dates" and "yacht vacations." Since they started up, they've been spending time with each other's kids and they've done a lot of "blended family" activities. This weekend was full of blended family activities for Bennifer. On Friday, Bennifer took Violet, Seraphina, Max and Emme to see Hamilton at LA's Pantages Theater. They looked like two middle-aged parents going to a school concert, that was absolutely their fashion vibe and their harried, herding-cats energy. Ben, I think, is in charge of keeping the kids from running all over the place.
TMZ reported that once the curtain closed at the end of the show, Ben and Jen shared a kiss through their masks. They held hands and few people bothered them or their kids, although photographers were spread outside the theater to get photos. Then on Saturday, Ben and Jen took Seraphina, Samuel, Max and Emme to The Magic Castle. Ben's mom was there, likely to help out with the herding of the children. Or maybe she just likes magic!
According to People, Max and Emme are fine with "starting fresh" in LA and I guess they've started school already, or perhaps start school this week. Sources also tell People that it's one of Ben and J.Lo's top priorities to spend more time with their kids, all together: "Since Jennifer and Ben are in it for the long run, it's just a natural step that they all spend time together with the kids. They are not trying to rush anything, but they want all the kids to get to know each other. They are making the last few days of summer as fun as they can. Soon it's back to school and work." Again, Ben and J.Lo are both scheduled to be out of LA on separate projects in the fall. This worries me! But maybe everything will be fine.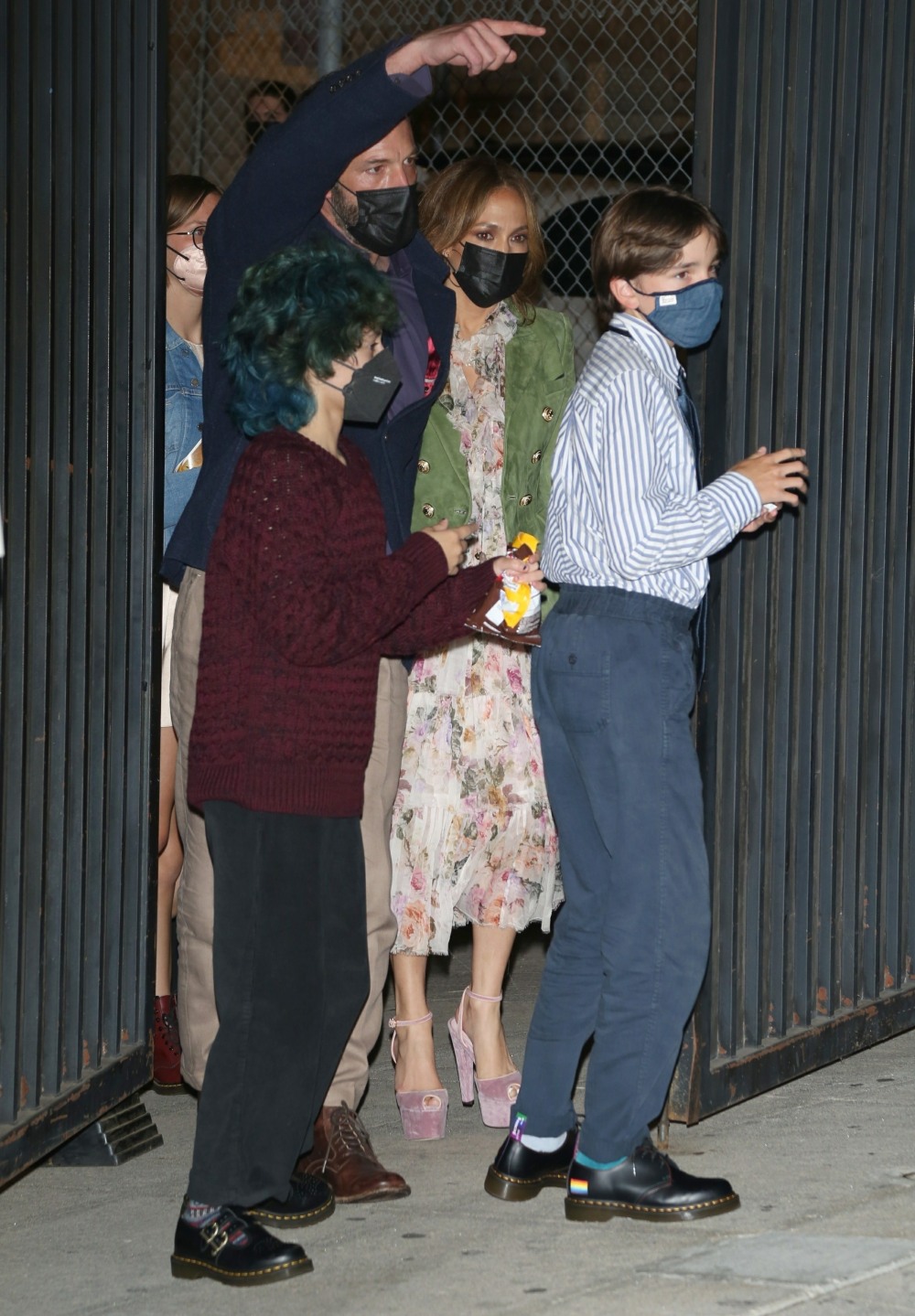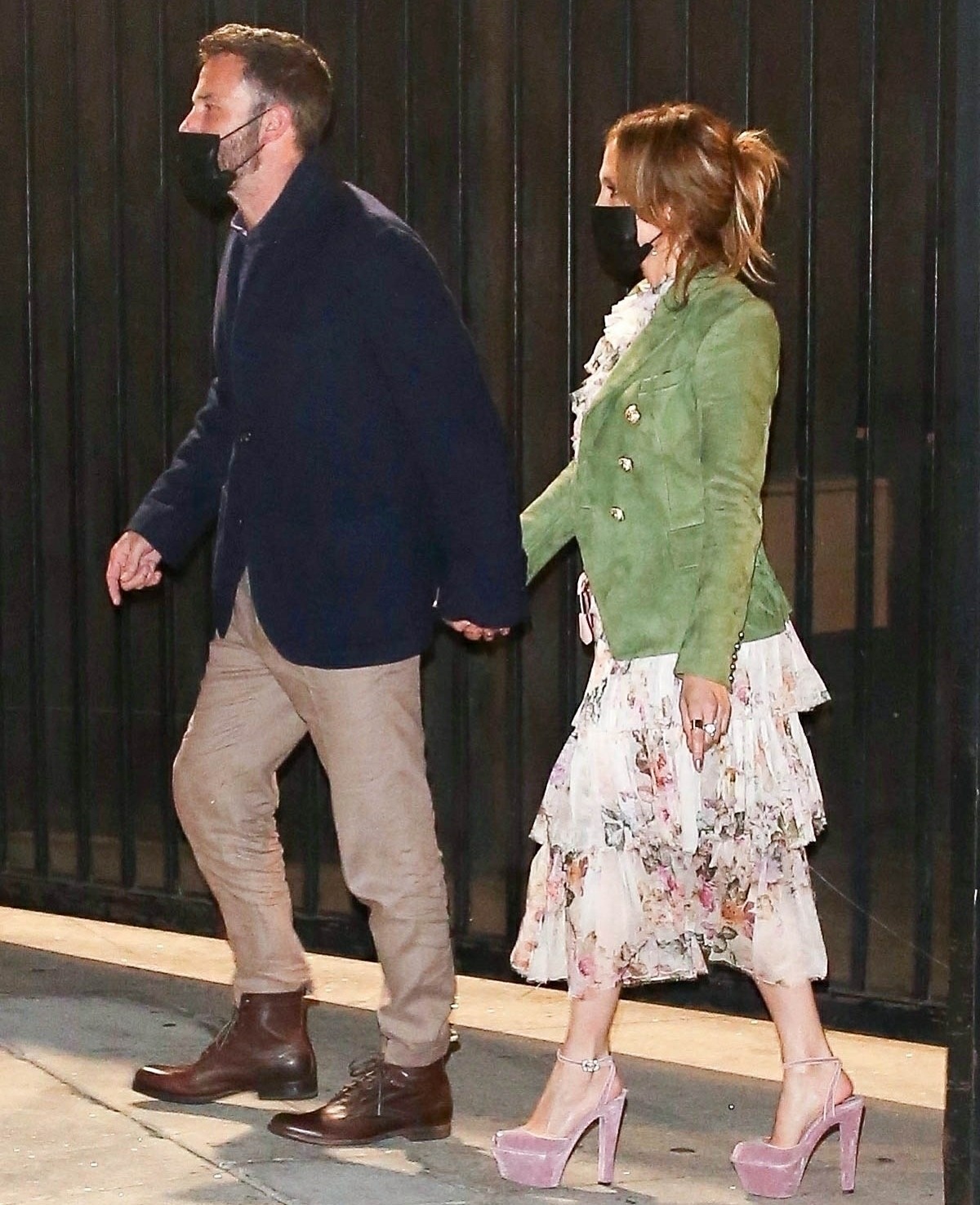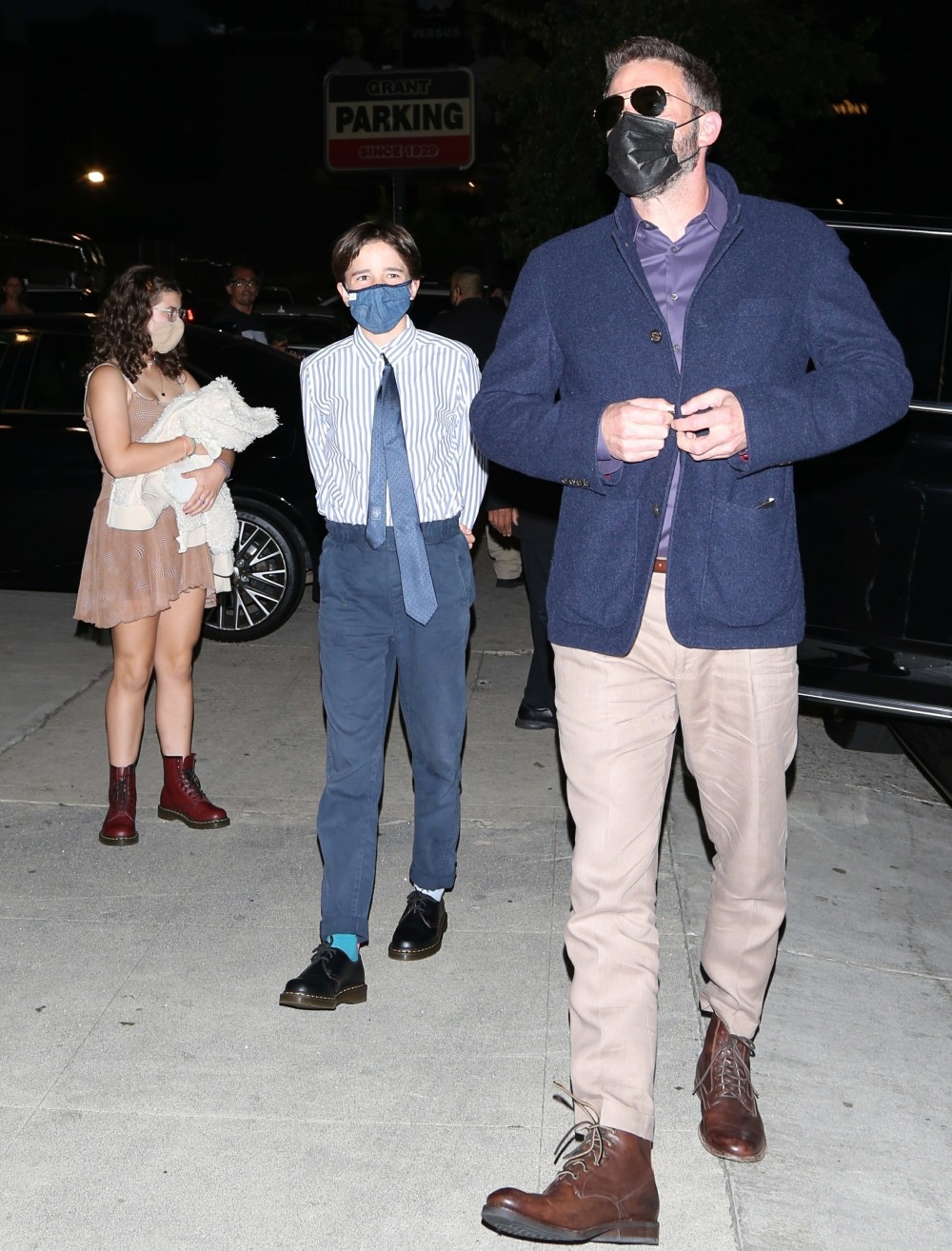 Photos courtesy of Backgrid.