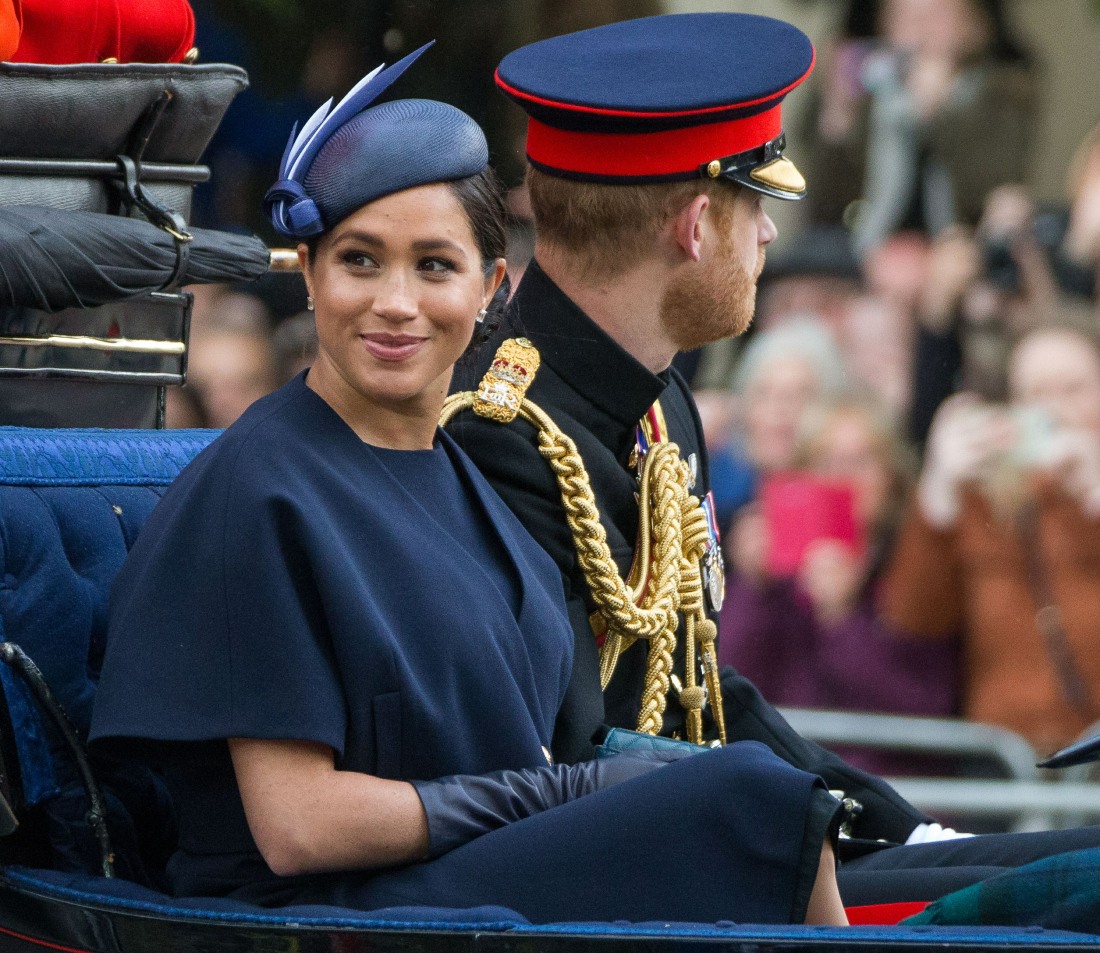 Last week, the Duke and Duchess of Sussex updated their Archewell site with a statement about the ongoing pandemic, the earthquake in Haiti and the American/coalition withdrawal from Afghanistan. Their statement was heartfelt, and they provided links to a number of charities and organizations doing work on the ground around those three situations. British commentators nitpicked the statement, calling it "grandiose" and suggested that it was an attempt to "set up some sort of alternate woke royal family," because apparently caring about people is terribly woke these days. Angela Levin even said this with a straight face: "Like most of their 'compassionate' gestures there is no indication about what they themselves will do and whether any donations will be going through Archewell Foundation." They literally provided links to outside charities so that people could donate directly. And now the Sussexes' own charitable donations have been made public:
Prince Harry and Duchess Meghan have contributed to aid efforts in Afghanistan and Haiti.

The Duke and Duchess of Sussex have partnered with several humanitarian organizations through their Archewell Foundation to provide aid relief to people in Afghanistan and Haiti. This week the organizations Women for Afghan Women (WAW) and World Central Kitchen announced that the Archewell Foundation publicly announced the partnerships and thanked Archewell for the support.

The Archewell Foundation has partnered with Women for Afghan Women, the largest women's organization in Afghanistan, to help its efforts to evacuate women and children during the current Taliban takeover. WAW posted a Tweet thanking the Duke and Duchess of Sussex's foundation, which included a resource guide on how to help Afghans seeking refuge.

World Central Kitchen, a global organization that provides meals to countries recovering from natural disasters, also took to Twitter to announce their partnership with Archewell. Founded by chef José Andres in 2010, the organization is currently providing meals to residents of Haiti following the 7.2-magnitude earthquake last week.
I'm including the tweets below. This news didn't come via an Archewell site-update, the Sussexes allowed the charities to make the announcements. I'm going to try to predict the talking points from Angela Levin & company: the Sussexes furtively donated to charity after the Royal Rota raised a fuss about their lack of donations! Or: the Sussexes are famewhores for forcing charities to recognize their donations. Or: how dare the Sussexes have money to donate to charity, the money probably came from their Netflix contract or Harry's terrible memoir, all while they sit in their $457 million Montecito mansion with 27 bathrooms!!
We are immensely grateful for the generosity of the Archewell Foundation in support of our efforts to evacuate/relocate thousands of Afghan women, children, families, including our staff. If you'd like to help Afghans seeking refuge, pls check: https://t.co/86iYGcNJ0u pic.twitter.com/wSod2F4PLC

— WomenforAfghanWomen (@WAWHumanRights) August 21, 2021
With support from around the world & our partners The Duke and Duchess of Sussex & Archewell Foundation joining the relief effort, WCK is now delivering thousands of hot, nutritious meals daily to hospitals & shelters caring for Haitians impacted by the earthquake. Thank you! 🙏 pic.twitter.com/rvBcYP8Igh

— World Central Kitchen (@WCKitchen) August 21, 2021
Photos courtesy of WENN.