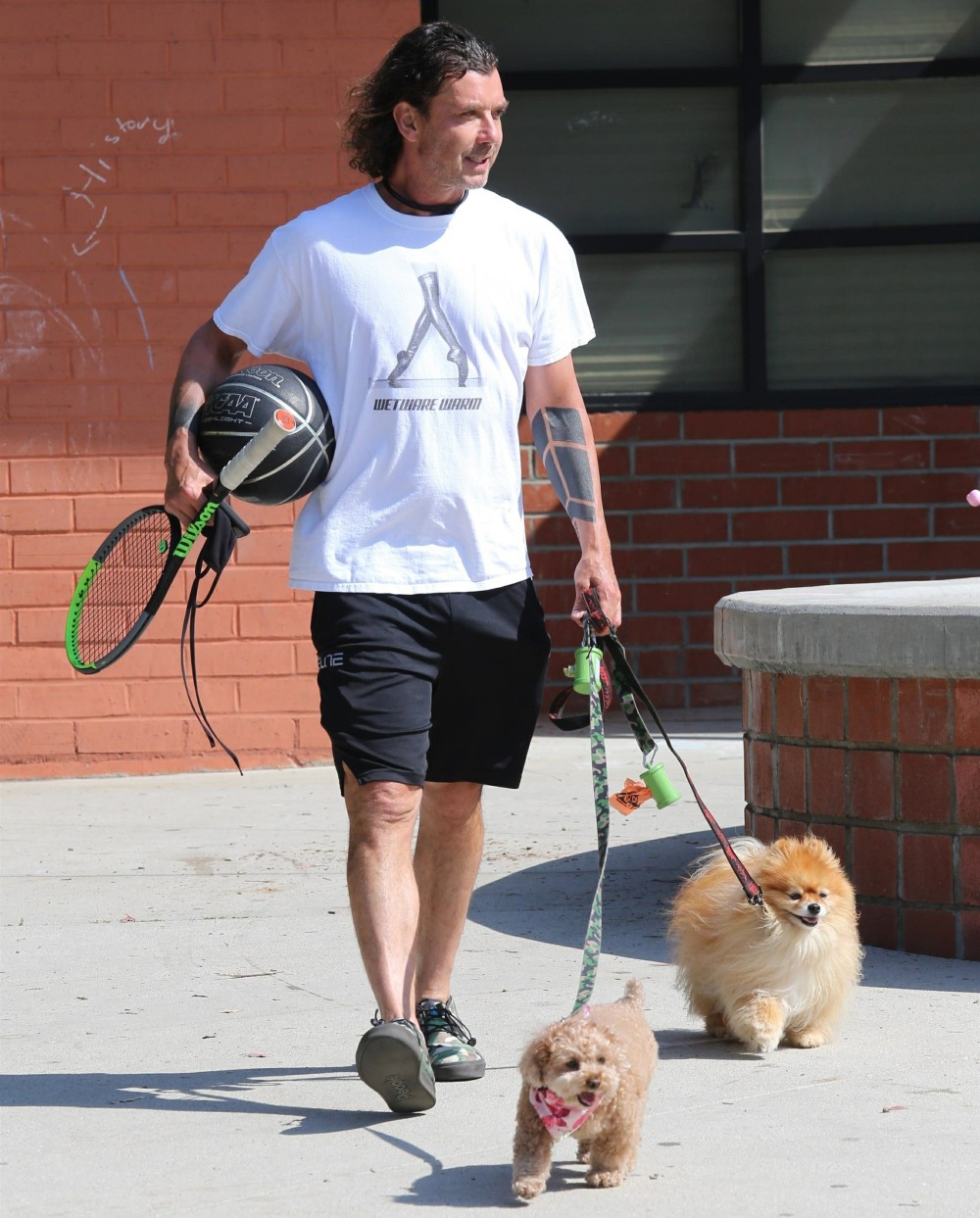 Granted, I don't pay close attention to Gavin Rossdale these days, but it feels like he's been single for a while. The last time I paid attention to his love life, he tried to do a "girlfriend rollout" in the media, only his 20-something girlfriend quickly dumped him for another man. That was early 2019. I doubt he's been single in the years since, but again, I haven't paid much attention. I guess Gavin wants us to know that he's seeing someone new though. Her name is Gwen. She's 26 years old. He's 55. She's beautiful and she already posted an Instagram Story where she's shaking her head at "fake news." So maybe she's not actually banging Gavin. Still, his PR worked so hard on this!
Gavin Rossdale spent 14 years married to singer Gwen Stefani. That must mean he feels right at home with his new girlfriend, who is a model called . . . Gwen Singer. I have heard the Bush frontman and former The Voice coach has been seeing the stunning influencer since April.

It might feel a bit odd for Gavin's eldest daughter, model Daisy Lowe, 32, because at 26, Gwen is six years younger than her and less than half the age of the 55-year-old rocker.

A source said: "Gavin and Gwen both find each other hot and they're having fun together. It's still early days because they have only known each other a few months but it is all going well. She is drop-dead gorgeous and has loads of men chasing her but she was really drawn to Gavin, as he was to her. They have been spending time together in Los Angeles and seeing how it goes. Neither of them is in any rush to make it serious."
Don't get me wrong, I still think Gavin is an attractive man, and he absolutely looks younger than 55. But 50-something men need to stop dating 20-somethings. Especially 20-something influencers!! Lord. Maybe they are actually dating and enjoy each other's company and it's nothing serious. Another scenario is that Gavin is an older guy creeping on young women's social media because he needs attention after his ex-wife got remarried.
Photos courtesy of Backgrid and Gwen Singer's Instagram.