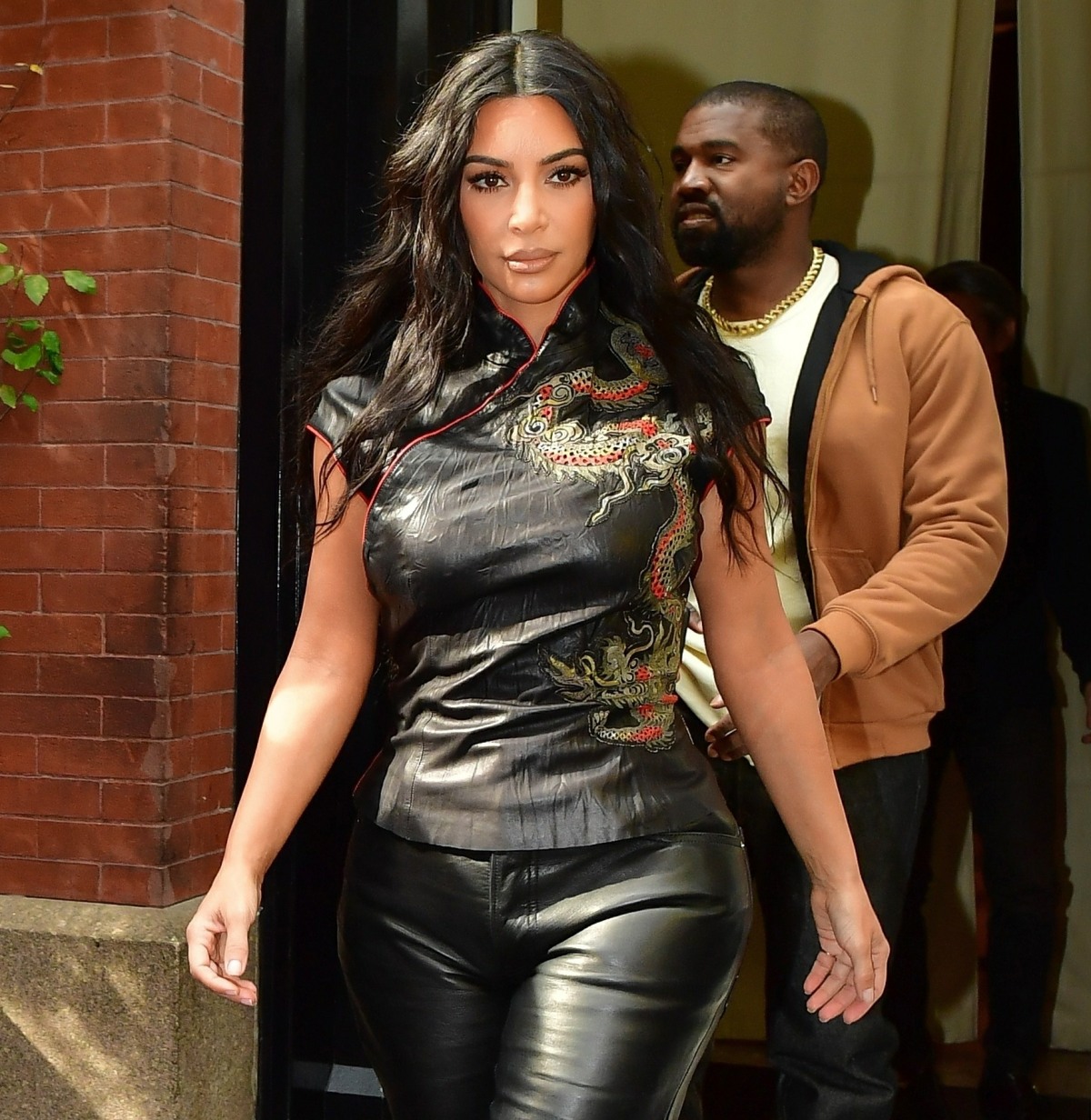 I hope I made it clear that Kanye West alone is responsible for the complete mess at his Chicago listening party for his album Donda. While I did write "My question is: why the f–k was Kim there," the rest of the story was about how Kanye is the worst. He makes terrible decisions and surrounds himself with the most problematic and vile people, like Marilyn Manson and DaBaby, both of whom were at the show at Kanye's invitation. That was Kanye's choice. But still, Kim agreed to that mess on her own – she appeared on stage for the final song of the night. She wore a wedding gown. And people are mad at her, so *someone* went to People Magazine with a lengthy explanation for why she part of the same show as Manson and DaBaby:
As Kanye West's Thursday event garners widespread backlash for his collaboration with accused sexual abuser Marilyn Manson, multiple sources tell PEOPLE that Kim Kardashian West didn't know about Manson's participation. During the event at Chicago's Soldier Field — the third listening party for West's upcoming album Donda — Manson, 52, unexpectedly appeared on the porch of a replica of West's childhood home on stage.

Kardashian West, who attended the listening party and at one point came on stage for a recreation of her 2014 wedding to West, "missed" both Manson and DaBaby's appearances, one source says.

"She was seated inside a suite facing the back of the house on the stage so she would not have been able to see them at all from her vantage point," the source says. "She wasn't in the loop at all about what was happening at the show. She was only aware of what Kanye had asked her to do, and she was willing to help him."

Another insider adds that while the Keeping Up with the Kardashians star, 40, wants to be supportive of her ex, she "isn't happy" with him.

"Kanye will always be family to Kim. When Kanye is doing well and is happy, it benefits the kids," the source says. "Kim is the first one to support his visions. He asked her to be part of the listening event and she said yes without hesitation. She didn't know that Marilyn Manson would be there too. She understands why there is backlash. Kim is all about positive publicity. She would have never participated if she knew Manson would be there."

A third source says Kardashian West, who has since returned to Los Angeles without West, "wasn't clued in on everything that was going to happen."

"A lot of it took her by surprise," the source says. "But then you have to decide: Do you bail at the last minute, or do you do what you agreed to do? In the end, she decided to stay and fulfill her promise. That doesn't mean that she supports Marilyn Mansion or DaBaby and the things they believe. She was there to support the father of her children."
Kim Kardashian truly went to People Magazine and tried to explain it three different ways, hoping that one of them would stick. 1) The "I had no idea" defense, despite being at the show the entire time and watching what was happening because she was waiting for her cue. 2) The "I didn't even see them there" defense, because Kanye didn't tell her who all was coming, he just asked her to come and she said yes, she didn't even see them backstage when she arrived? O RLY? 3) The "I was just doing this for Kanye, it's his mess" defense, which is probably the best argument all things considered. She likely did see Manson and DaBaby and she simply didn't want to pull out and leave Kanye high and dry.
So which is it? #3 – she made a choice to stay, even though she was aware that Manson and DaBaby were there. She has every right to be mad, of course. I would have peaced out and let Ye deal with the fallout himself.
Meanwhile, TMZ reports that "sources close" to Kanye and Kim say that there's "a chance they could get back together. They've been spending time together privately and 'working on rebuilding the foundation of their relationship.'" What do you think, folks? I think Kanye would honestly love to get back with Kim. I think she's just trying to play it safe for the sake of their kids.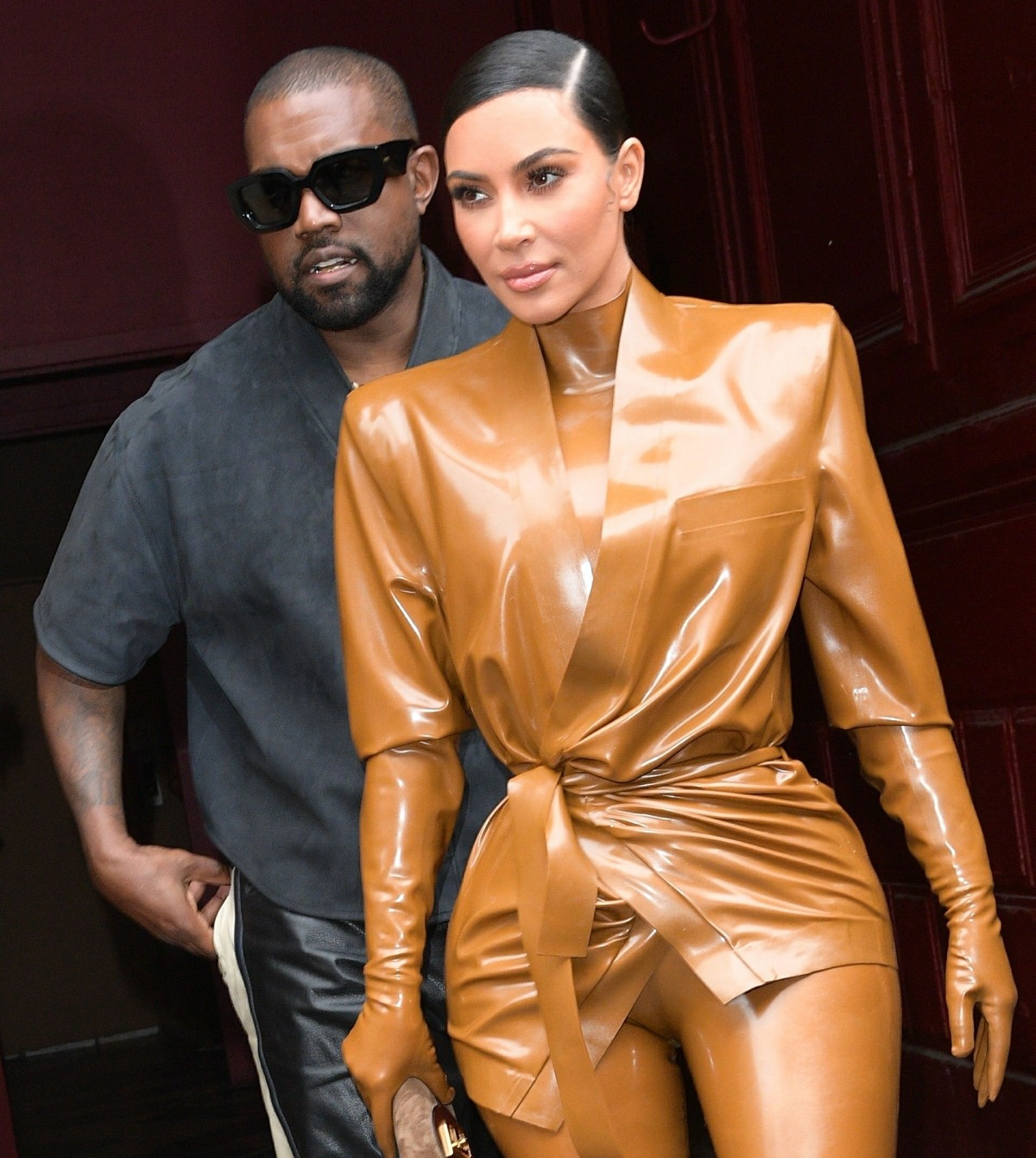 Photos courtesy of Avalon Red, Backgrid, Instagram.