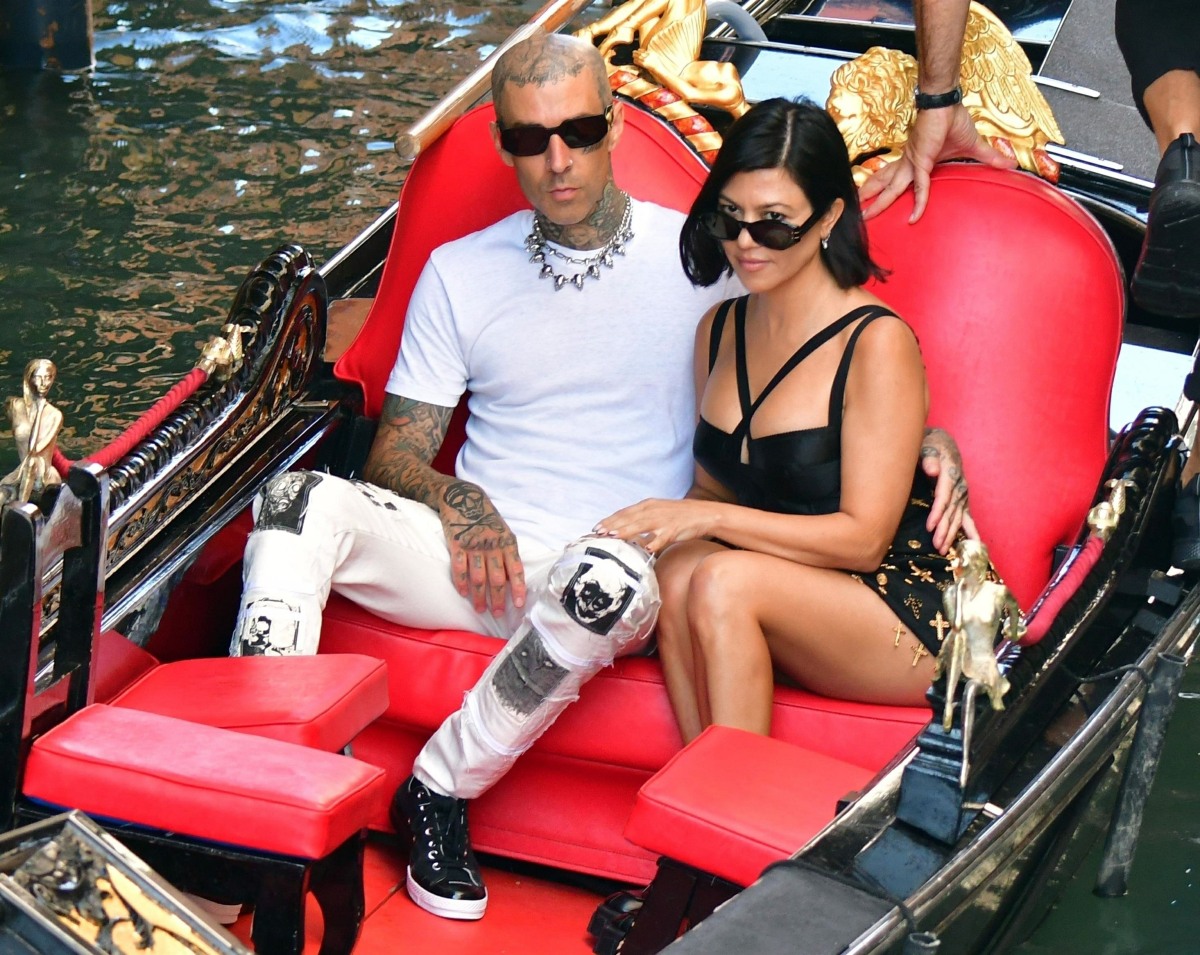 Travis Barker didn't fly on a plane for thirteen years, ever since the 2008 plane crash which left him with severe burns on his face and body. But Travis had been thinking about flying a lot recently, even mentioning it in a recent magazine profile and talking about how he'd like to try to fly again after all this time. Well, he did it. He and Kourtney Kardashian flew to Venice last week and they've been giddily posing for paparazzi all over the city. I'm including some photos of Kourtney and Travis in recent days in this post.
It just seems to be a straight-up vacation for them and Travis definitely seems to be enjoying himself. I've already admitted (shamefully) that find this couple to be kind of hot. He's just so into her, and he's so demonstrative. He's completely infatuated. The vibe between them is just… happy, in love, behaving like teenagers. Back in July, we heard that they might even be engaged and planning for a baby.
You know who's not happy about all of this? Kourtney's ex, Scott Disick. Scott apparently DM'd Kourtney's other ex, Younes Bendjima, about Kourt and Travis's PDA. Scott wrote "yo is this chick ok!???" and Younes got mad at Scott for being so judgy and controlling, so Younes posted the message on his Instagram Story.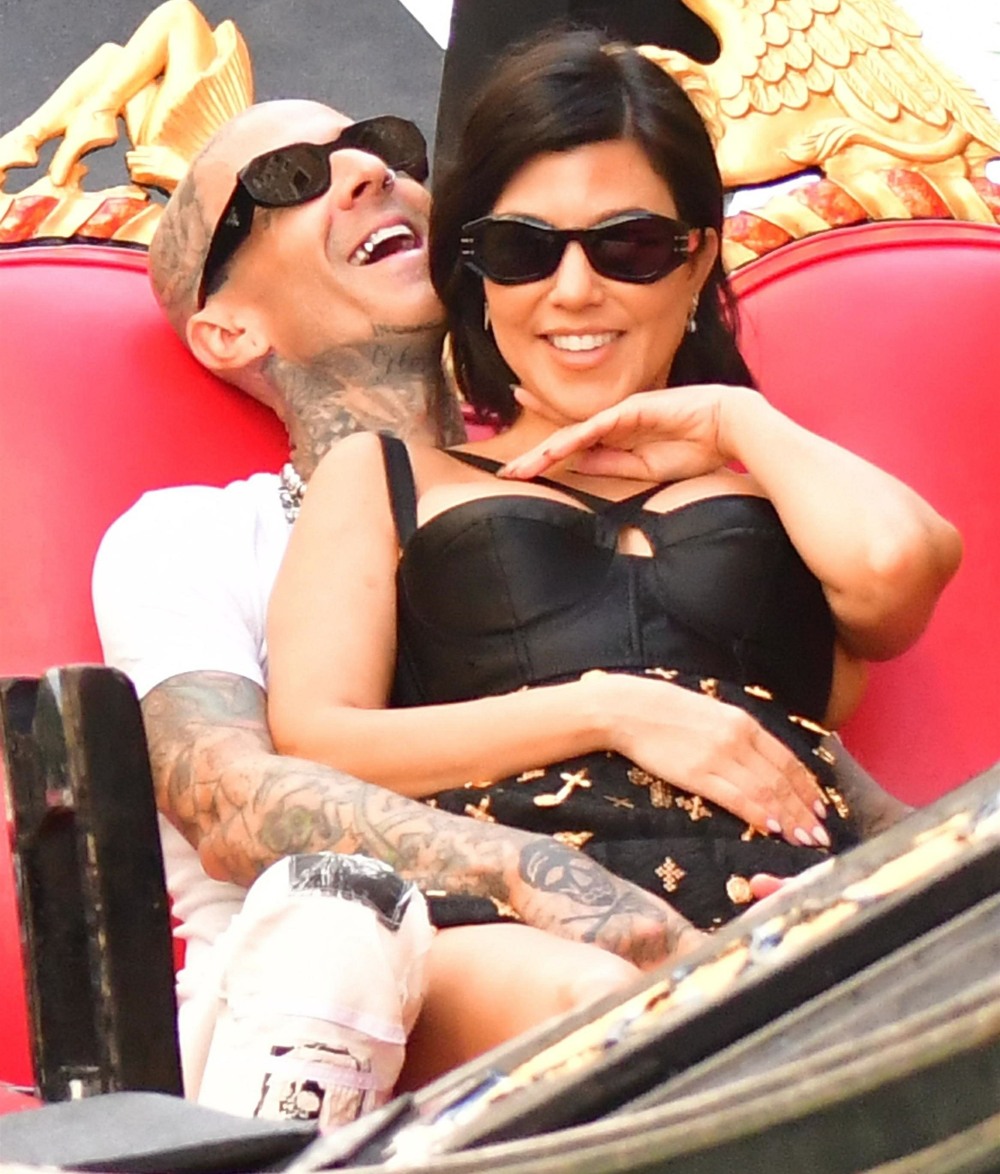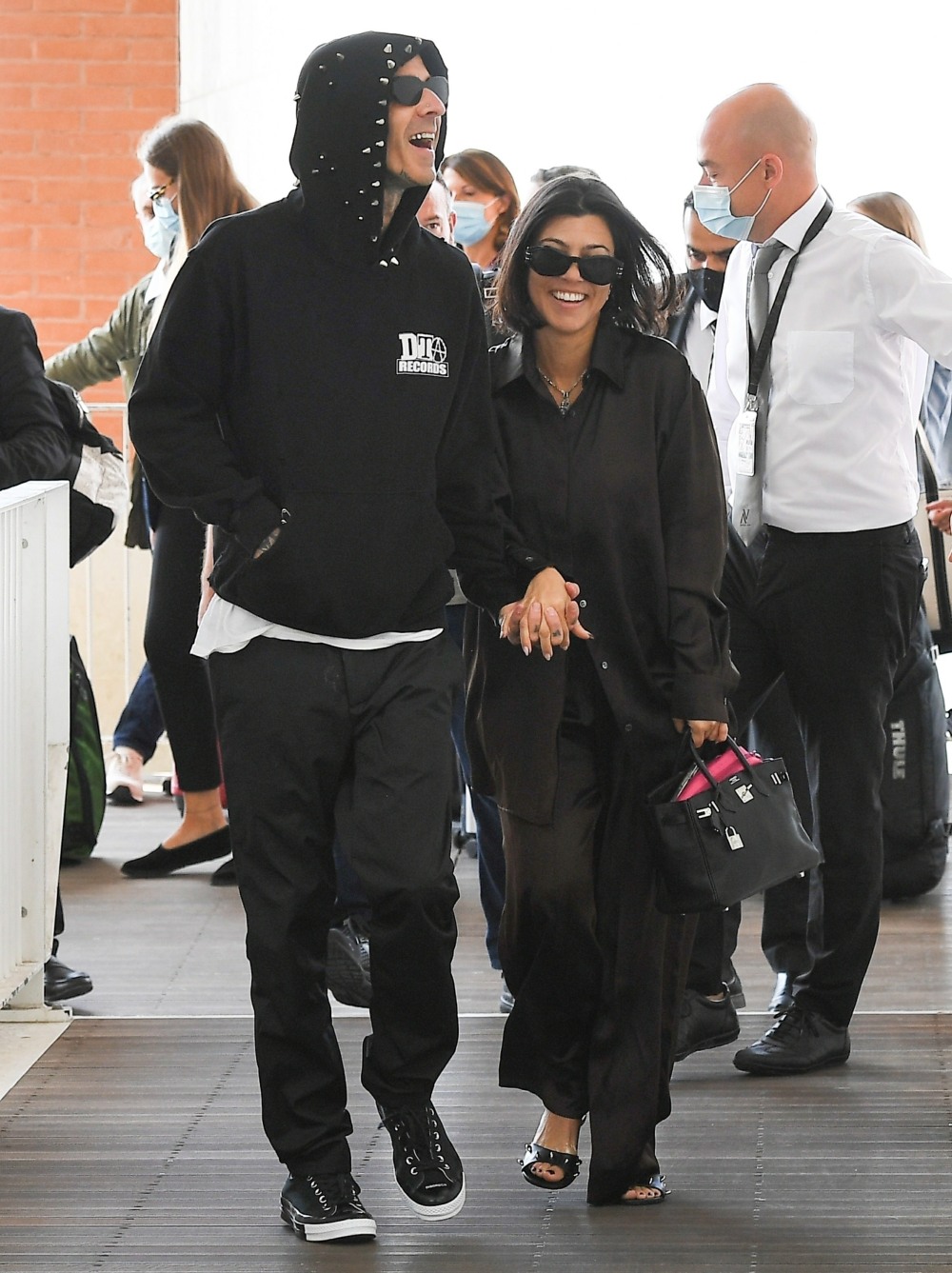 Photos courtesy of Backgrid.