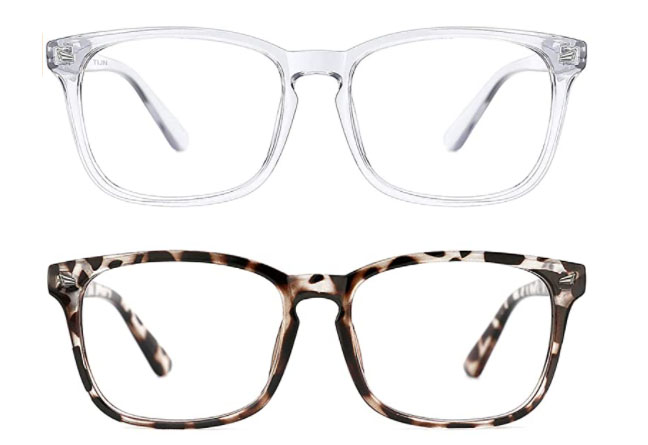 From CB: I really like how cute the blue light blocking glasses are. (I got the two pack with tortoiseshell and clear.) I've been wearing them to the store and when watching TV and they seem to work well. I also got the Flavacol old school popcorn seasoning we featured a couple of weeks ago. I used a little over 1/4 teaspoon when popping a quarter cup kernels on my stove in coconut oil, for that movie theater popcorn taste. It was super salty so I will use less next time and/or more popcorn. It did taste good though.
My new favorite eyebrow filler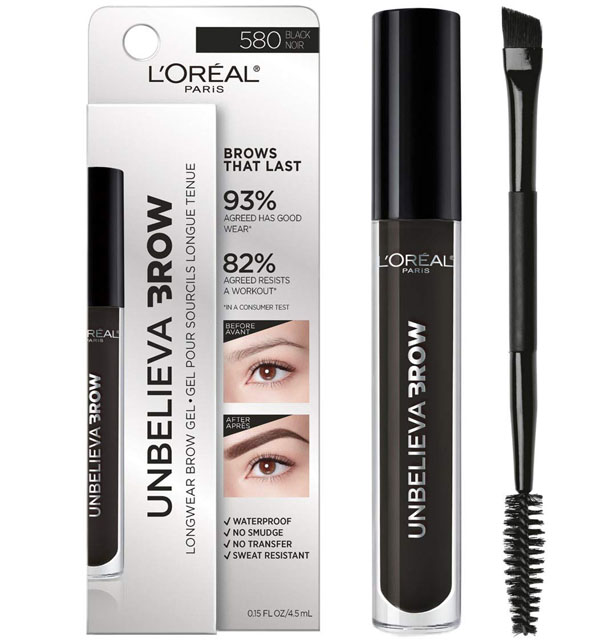 From CB: My local store was out of the Revlon Colorstay Brow Mousse I usually use so I tried L'oreal's Unbelievabrow and I love it. It fills my eyebrows quickly, it's easy to apply and it's hard to mess it up. That might not be true for all shades, but blonde is forgiving. Plus it seems like the tube will last a while. This comes in four different shades, all under $13.50, and with two applicators. It has 4.1 stars and over 10,000 ratings. This does not have a great Fakespot score, but I'm vouching for it. Reviewers say that it looks natural, that it's easy to apply, lasts a long time and that it's comparable to more expensive products. "Applicator tip is awesome and gives me much softer edges than the globby brush tip from the other guys. Lasts just as long and wears the same. Cheaper than the other guys!" "I've kept my makeup on for 3 days (not recommended) and still my brows looked so fresh like I did them the same day." "It lasts all day long and washes off easily! Does not rub or wear off at all."
A night cream that soothes and relieves red skin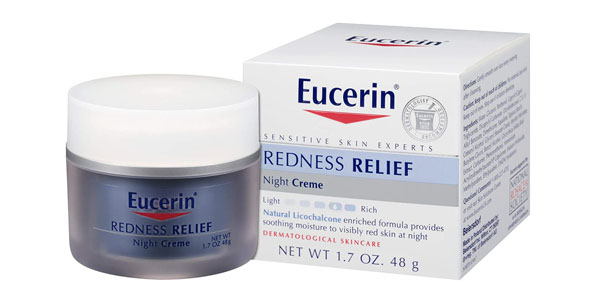 From CB: Eucerin sensitive redness relief cream is just over $10 for 1.7 ounces. It's fragrance free, dye free and noncomedogenic. This has over 5,400 ratings, 4.4 stars and a B on Fakespot. Reviewers say it relieved their rosacea and redness as well if not better than prescription cream. "I have rosacea that was flaring up after using an expensive prescription cream for a year. Within a week, I saw a significant improvement in redness and blood vessel appearance." "I have rosacea and I've tried everything from expensive high end moisturizers to drugstore moisturizers. This is the perfect mositurizer. It isn't expensive, is sensitive enough for my skin which doesn't like many products, and has diminished the redness and flare-ups I used to have regularly." "I initially bought this to reduce horrible eczema I had had on my face for months and after trying this product it totally vanished! While it was not over night, I have no doubt it was because of this lotion."
A docking station and wallet holder for your desk or nightstand


From CB: This docking station comes in four different wood finishes, all under $41. It has room for wallets, a phone with an area to charge it and a smart watch and would make a great gift. This has 1,000 ratings, 4.7 stars and a B on Fakespot. People say it looks great and works well to hold their stuff. "Easy to assemble. It holds plenty of things. Phone, AirPods, jewelry, watches, glasses, etc… I ordered one for myself and my husband." "Holds pretty much everything we put on our bedside. You can see that it holds our baby monitor perfectly, our Android phone, charging port for my husband's smart watch and the little things like a pen and a flashlight. All in all, a great deal. Well made and sturdy."
An affordable waterproof smartwatch with premium features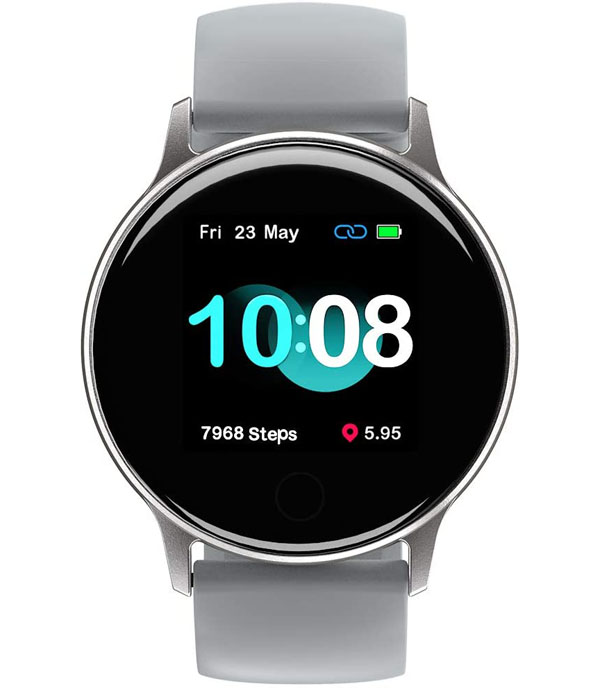 From CB: I have a little fitness tracker we featured around Christmastime. (It's no longer available or I would link it, but it was around $25 and it's small.) It works great and was affordable. I would love a fitness tracker with more features, but I don't want to spend too much. The UMIDIGI Smart Watch is compatible with both Samsung and iPhone models and has so many features found in much more expensive smart watches. It has email notifications, a heart rate monitor, sleep tracker, an oxygen monitor and more. This cute unisex watch is under $40 and comes in four different colors. It has 4.1 stars, over, 5,500 ratings and a B on Fakespot. It has a stopwatch but not a countdown timer and can't play music. Plus the display doesn't take up the whole screen, check out this photo. It looks like you can't tell at all if you choose the dark display option. People love all the features and are surprised at how well it works. "This is a really fun, well made smart watch! The build quality is really impressive for the price, and as someone who's not sure if buying a high end smart watch would be worth it, this is a great introduction." "Tracks my steps, my heart rate, I get text, email & call notifications. I can even control my music on my phone, which is honestly a bonus to me! I can check the weather, which is also cool. The watch faces available aren't extensive, but you can use a pic from your phone as well, and the ones available aren't bad. I would definitely purchase this again!"
Easy to use pet nail clippers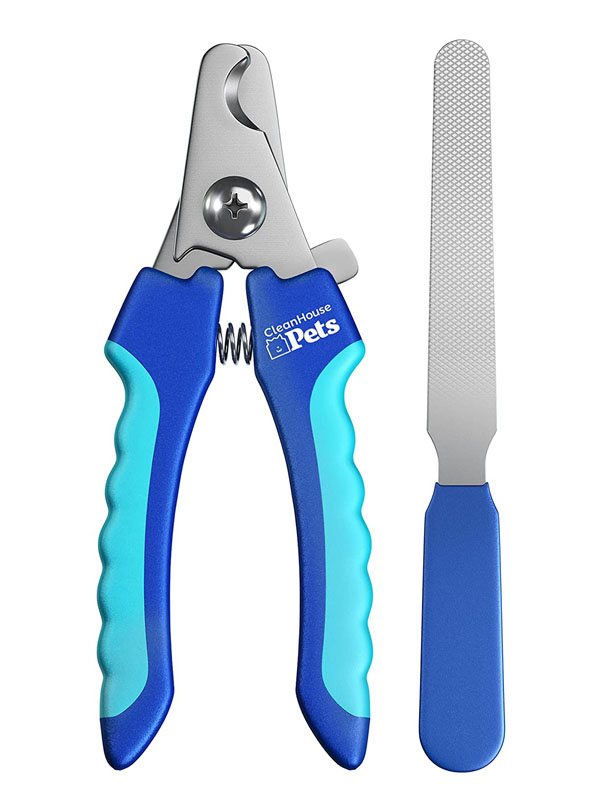 From Hecate: All of my pets need their nails trimmed, especially during shorts weather because they love to jump on me. Or, in my kitten's case, she thinks my legs are simply for climbing. I can take them to the vet to get them clipped, but it's about $25 a pet. I don't have a groomer to compare prices. However, my vet showed me how to do it myself. This pair of clippers is a top seller on Amazon and comes in either large for $10 or small for $9. They look manageable and a lot of customers backed that up. Over 9,400 people rated them with 4.4 stars and Fakespot gave them a B. They have a stopper to prevent you from hurting the pet. Customers confirmed the stopper worked too, "I never cut pet nails before, so I watched a tutorial first. These clippers come with a "stopper". I didn't have to worry about cutting my cats' nails too short." I didn't realize there was a tutorial, that'll help. They also have a catch-all to help cut down on mess, "What the picture doesn't show is the little pan attached to the underside that catches the trimmed nail to keep it off the floor." Most of the reviews are for small animals, though. I didn't really see anything on how they work for bigger dogs. But they all recommend watching the video tutorial.
A cute printed lounge set with capri pants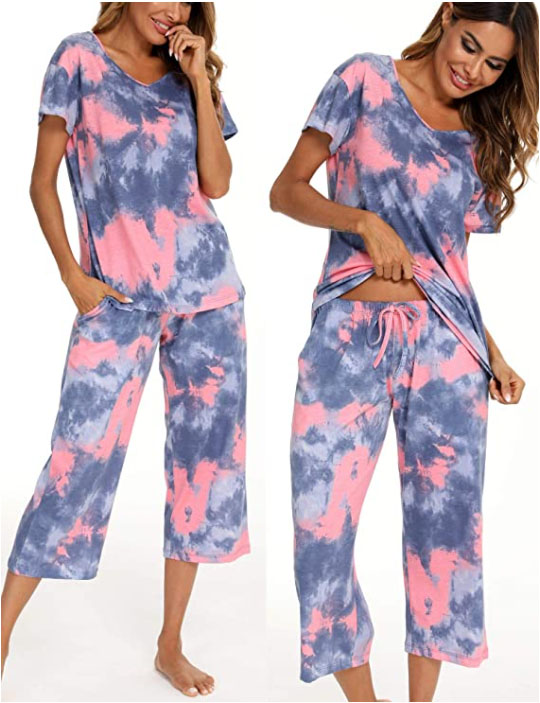 From Hecate: I thought these were fun and looked comfortable. This is a t-shirt and capri pant lounge set that comes in 10 different patterns, including a few different tie-dye color options. One set has constellations on it. There are a couple fun prints like owls and ladybugs, too. The set comes in sizes small to 3 XL, all at $26. The write up said it's 60% cotton so it's pretty breathable. Over 1,000 customers rated it 4.5 stars and ReviewMeta confirmed that. Customers said they were just as advertised – fun and comfy, "They are super lightweight, cool & comfy. After just one wash, they get the feel of an old favorite cotton t-shirt. " And this comment almost sold me on it's own, "OMG this set is GREAT.. I normally wear a 2x but i decided to get the 3x. The top is roomy and the pants have a drawstring for a snug fit and pockets.. Its soft and comfortable and roomy." Wait – comfy and pockets? Yes, please.
A cookbook for the High Holy Days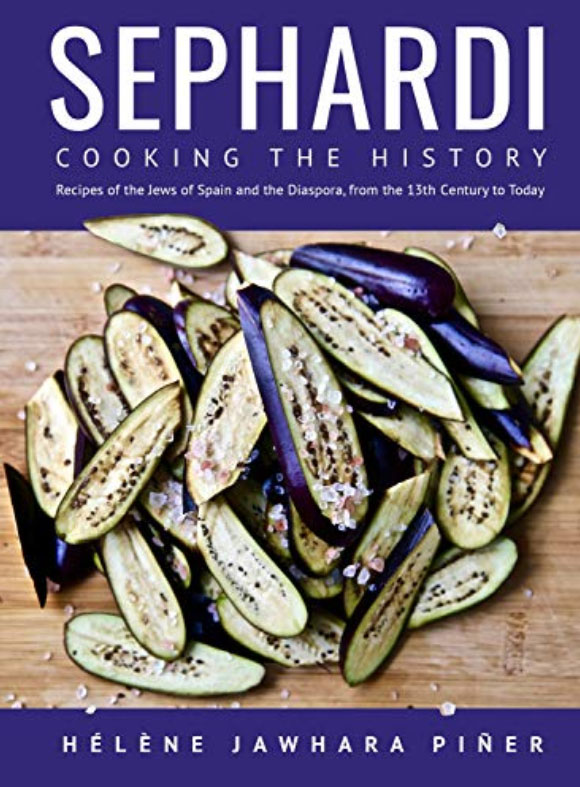 From Hecate: This cookbook, Sephardi: Cooking the History was recommended by the LA Times last weekend. The LAT is a fantastic source for book and food recommendations so when they suggest a cookbook I always at least check it out. What hooked me was the history included with the recipes. I love knowing the background to cultural dishes. I was also happy by the amount of baking (including fantastic bagels!) included. Most of my high holiday recipes were given to me by my Jewish friend from her personal collection. But I didn't have a complete Jewish cookbook before now (I am not Jewish but my kids went to a Jewish preschool and my best friends are observant so I occasionally celebrate the holidays). I also don't have a proper Spanish cookbook, which was another reason I ordered this. The book was released in June of this year so there aren't many reviews. The few that have reviewed it gave it 4.7 stars that ReviewMeta confirmed (so did GoodReads). Cooks said the recipes are easy, tasty and accessible, "The recipes are simple to follow and delicious. They also don't require a bunch of crazy, random ingredients that I wouldn't be able to find." Many said the history gave them an appreciation of the food, "This is not just a cookbook but an important document on culture preservation written with sentiment through the eyes of an historian" The book sells for $30 hardcover, and $17 on Kindle.
Thanks for reading and commenting on our affiliate post! If you make any purchases through these links we get a percentage and appreciate it.