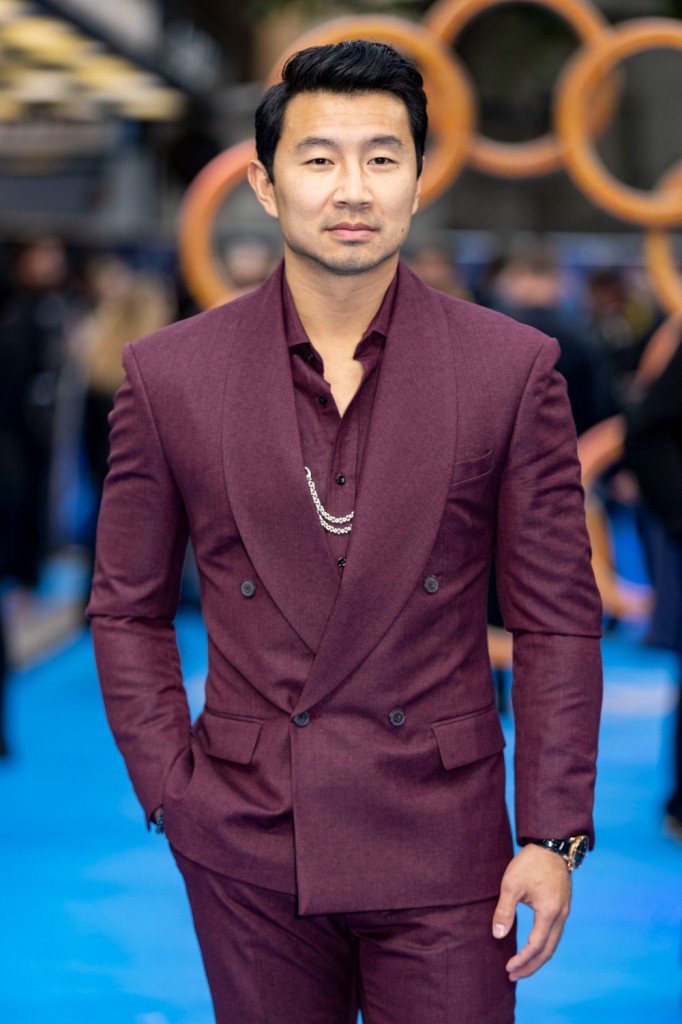 I am only vaguely familiar with the search for Shang-Chi. When the film, Shang-Chi and the Legend of the Ten Rings, was announced, I remember Twitter had people throwing their names in the ring and fans offering dream-casting suggestions. I mainly remember because my friend was one of the names being bandied about. So, I vaguely remember when Simu Liu sent this now famous tweet out:
OK @Marvel, are we gonna talk or what #ShangChi

— Simu Liu (刘思慕) (@SimuLiu) December 3, 2018
I barely knew who Simu was but when I read that tweet, I assumed it was a foregone conclusion he was a front-runner for the part. I completely bought into his confidence. After reading this USA Today article, I found out this was just a flex on his part! He figured what the hell, and threw it into the universe. However, having a magic Twitter account isn't going to stop him from using his social media for good, like standing up for his beliefs, or for fun. And sometimes, Simu said, it might be just pain "idiocy."
Before "Shang Chi and the Legend of the Ten Rings," there was Simu Liu and the Legend of That One Tweet.

In December 2018, Liu had "like 500 followers" when the Chinese Canadian star read that a movie about Marvel's resident master of kung fu was being fast-tracked for production. Not thinking anyone would listen, he decided to shoot his shot anyway: "OK @Marvel are we gonna talk or what."

"I just tweeted it out into the ether because I love superhero movies," Liu, 32, says now. "It's great that I'm getting all the credit now retroactively for getting it right, but I'm sure there are thousands of tweets if you go back far enough of me not getting it right or predicting the future totally incorrectly."

"I don't think anybody at Marvel saw that tweet," admits "Shang-Chi" director Destin Daniel Cretton. "It's a great story so I'm not gonna try to stamp it out. But I also really do believe in putting things out there and saying you're going to get this thing and really going for it."

He's written essays about recent anti-Asian racism and violence, publicly criticized the "overwhelmingly" white "Kim's Convenience" producers and recently fired off a tweet slamming Disney CEO Bob Chapek for suggesting the theatrical release of "Shang-Chi" will be an "experiment." (Liu says he didn't catch any internal flak: "I just wanted people to know that I was fired up about it.")

"If it's true that I wouldn't have had a career if it weren't for these conversations about diversity, the importance of representation, then I need to continue to fight that battle for the people that come after me," Liu says. "All around me, I saw people who were taught by their parents, as I was, to just toe the line, not ruffle the feathers, not rock the boat too much and just put your head down, do your work and that's it. And I think that as a community, we're reaching the limitations of that kind of thinking."

Liu's Twitter "will always be a roller-coaster ride," he promises. "I might be tweeting a lot of things in the future, some of which will be absolute idiocy." But being an Asian star in the Marvel universe is what really holds "special significance" for him.
I like both versions of the story, whether Marvel read the tweet or not. I think a lot of people feel the need to put things out there for a variety of reasons. I burn things to release them into the universe. That way I don't have to say them aloud and I can see them float away in the sparks and smoke. All in my head or not, it works. The message, of course, is that Simu took his shot. I hope Shang-Chi is a big hit. It just had its premiere and the reviews are good. It opens Friday so we'll see what audiences say. As for Simu and the idiocy on his Twitter, I hope he keeps it up. He's got a lot of good activism on his page, but he's pretty entertaining, too:
But like why am I like this pic.twitter.com/Bv7rBSO8CH

— Simu Liu (刘思慕) (@SimuLiu) August 19, 2021
Happy birthday to my wonderful mother, for whom no gift will be as good as giving her grandchildren. Here's to another year of disappointment, ma.

— Simu Liu (刘思慕) (@SimuLiu) August 3, 2021
Okay fellas:

Xialing – "SH-YAH Ling"
Michelle Yeoh – "Michelle YO"
Tony Leung – "Tony LEE-UNG"
Meng'er Zhang – "MUNg-R JAHNG"
Ying Nan – "Ying NAHN"
Shang-Chi – "Q-Tee-Pie"

😚

(anglicized approximations are not actual Chinese pronunciations)

— Simu Liu (刘思慕) (@SimuLiu) June 26, 2021
Bachelor In Paradise is like the Avengers of the Bachelor Cinematic Universe except instead of Thor you have Chad the angry roidhead with the emotional complexity of a cheese grater

— Simu Liu (刘思慕) (@SimuLiu) June 8, 2021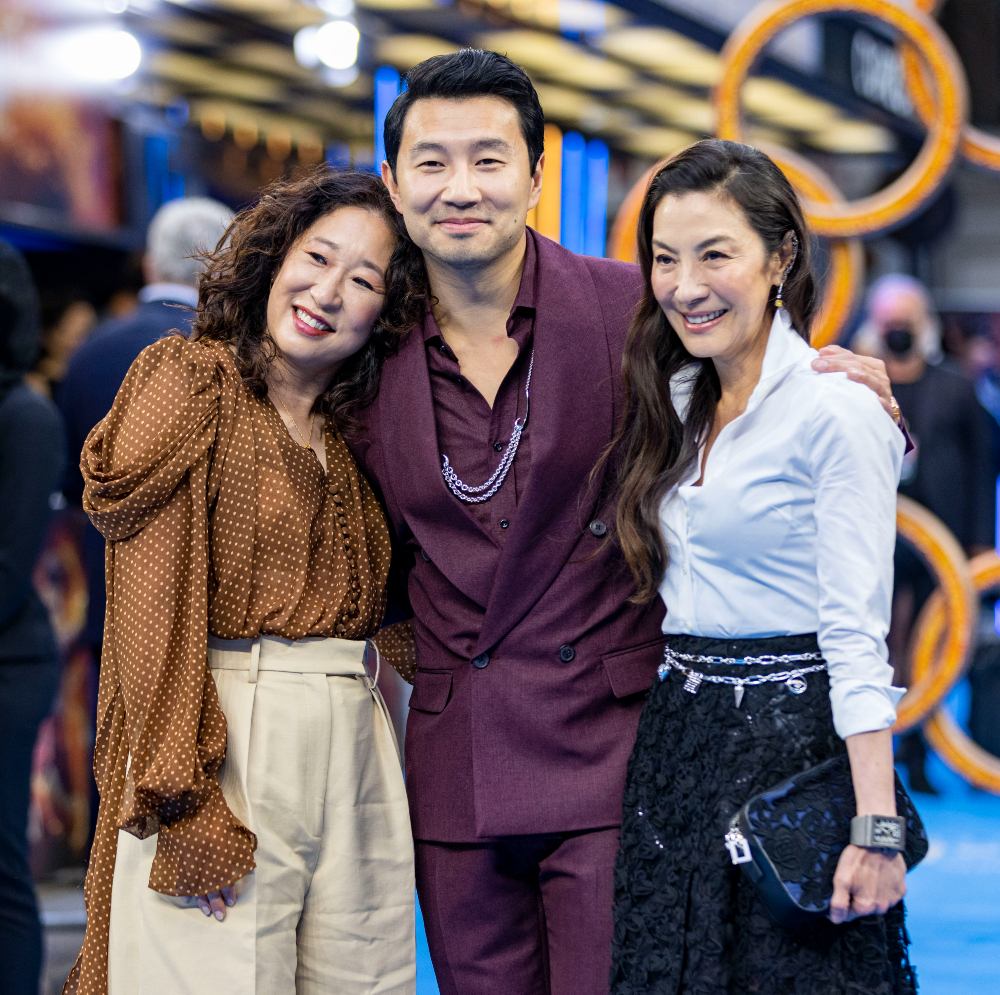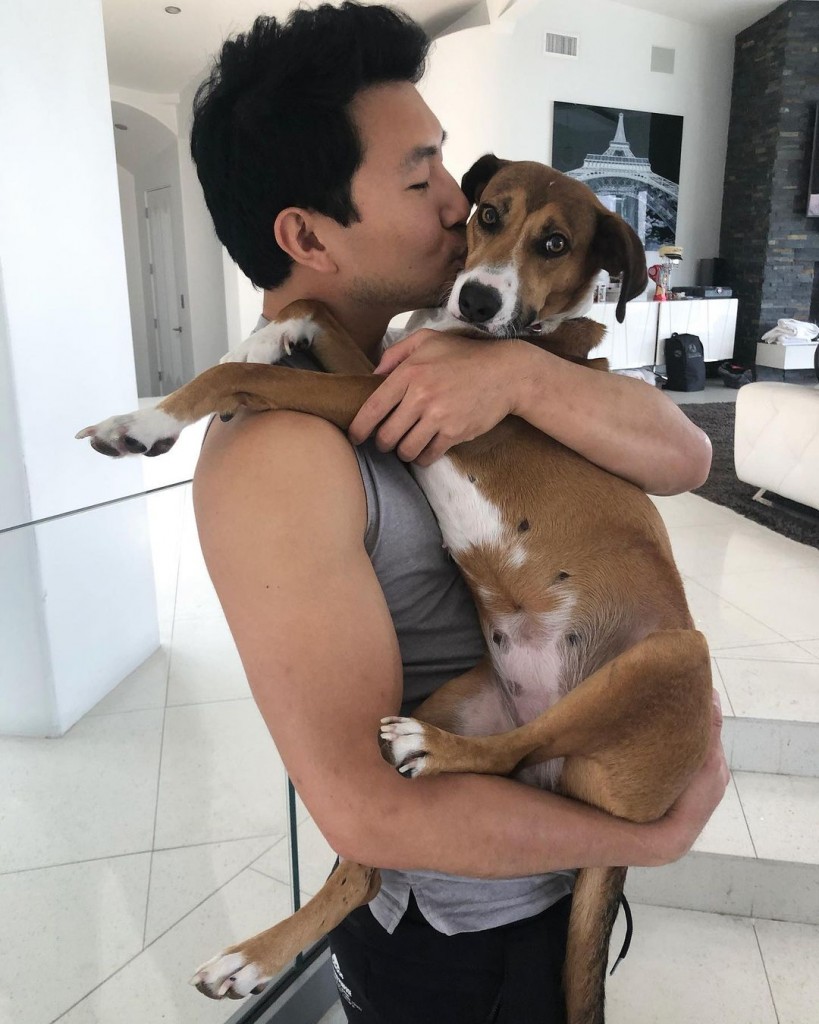 Photo credit: Avalon Red, Twitter and Instagram