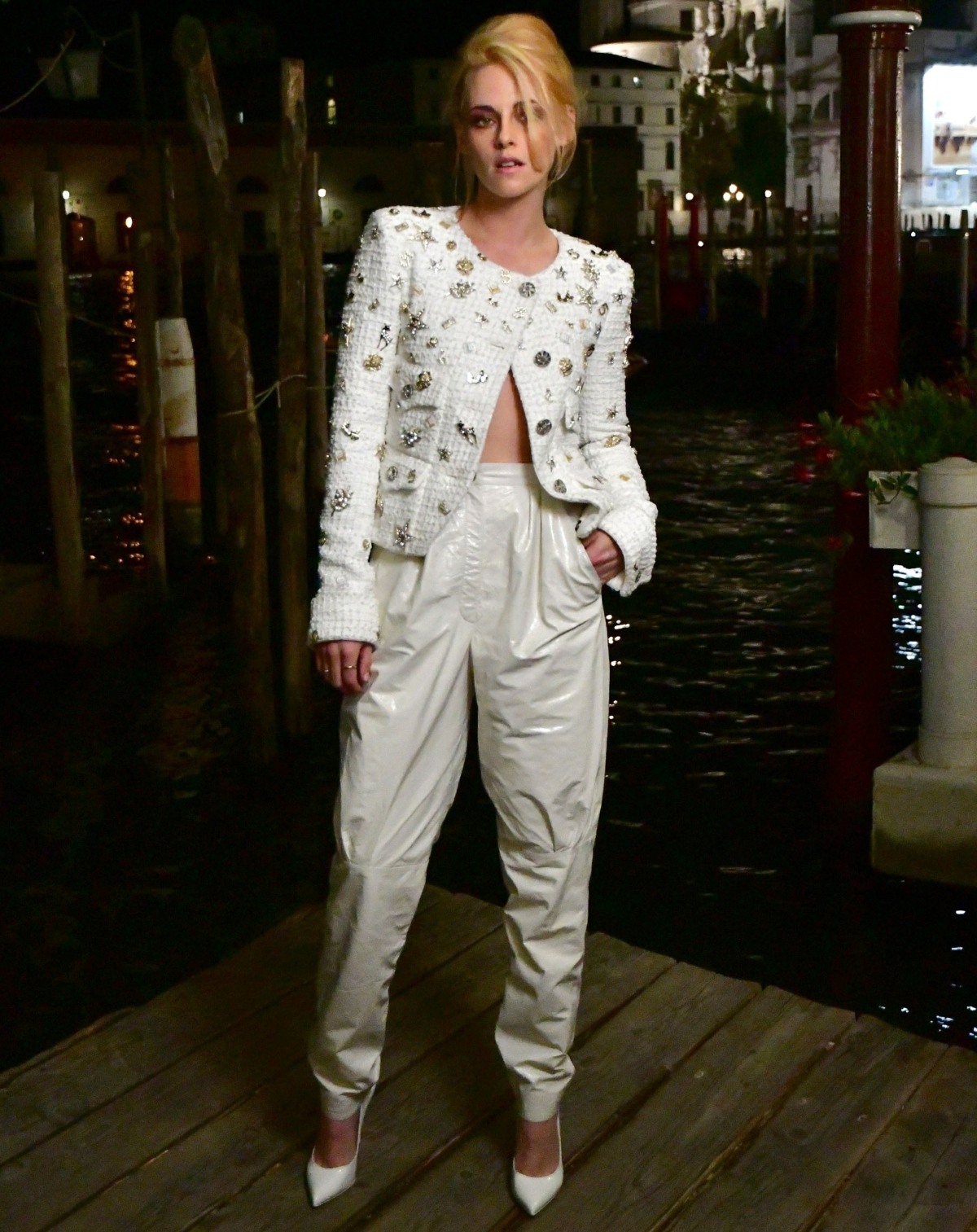 Here are some photos of Kristen Stewart in Venice, where she's promoting Spencer, the movie where she plays Princess Diana. The above photo was from last night's YSL party, and the rest of the photos are from today's photocall for Spencer. It's been several years since Kristen has done the film festival circuit and she looks like she's really enjoying herself. Our grumpy lip-biter is all grown up! I mean, she's 31 years old. It was expected. I've seen photos of her girlfriend/partner Dylan Meyer in Venice too, so it's likely that Dylan could walk the premiere carpet with K-Stew this evening.
A note about Kristen's styling and hair… I like the length of her hair these days but I dislike the color. Kristen has a weird thing about hair dye, I always feel like she goes a few shades "off" from where she needs to be. If she was aiming for a strawberry-blonde, she either needed to go lighter or darker – this in-between shade is not great. As for the outfit, it's obviously Chanel, because she reps Chanel. From the waist up, it's very "Diana." From the waist down, it's all K-Stew. She really wore a Chanel blazer and hot pants to Venice. In addition to all that, at the press conference, Kristen was asked a lot about Diana. Some quotes:
Kristen on what made Diana such a singular woman: "I think it's just something she was born with. There are some people that are endowed with an undeniable, just penetrating energy. The really sad thing about her is she, as normal and sort of casual and disarming her air is immediately, she also felt so isolated and so lonely. She made everyone else feel accompanied and bolstered by this beautiful sort of light, and all she wanted was to have it back. We're all mirrors of each other—what you give is what you get—and I think she was just desperate to reveal some truth in an environment that is steeped in the energy of, you know, as an outsider, I can say that the Brits generally have this stiff-upper-lip mentality."

How Kristen experiences fame & how it compared to Diana's fame: "This is a tough one, because… she was the most famous woman in the world—she was the most photographed woman in the entire world, right? That's something that's said about her. I have tasted a high level of that, but nowhere near this monumental, symbolic representation of an entire country, and of the world. So, my experience with just sort of feeling sometimes like you don't have control over a situation—or when I say 'situation,' an impression of you—that's life. That's normal. You can't control everyone's opinions of you."

But ultimately, Kristen knows Diana had it worse: "I don't feel an extreme imposed rigidity. That was something that I had to think about as an outsider… because I'm allowed to make mistakes. There's such a huge, fast difference between the job of an actor, and someone within the royal family. [You're] keeping together an ideal that's supposed to keep an entire nation together. I don't consider my job as lofty, and if I did, I would be puking backstage."
Obviously, Kristen doesn't want to give away all of her best quotes so early – right now, she's not trying to make news for saying something ridiculous. But maybe that will come later in the promotion! For now, I think she sounds perfectly respectful of Diana and Diana's legacy. It will be interesting to hear Kristen chime in on the royal family and Charles specifically and all of that. It is, after all, what the film is actually about.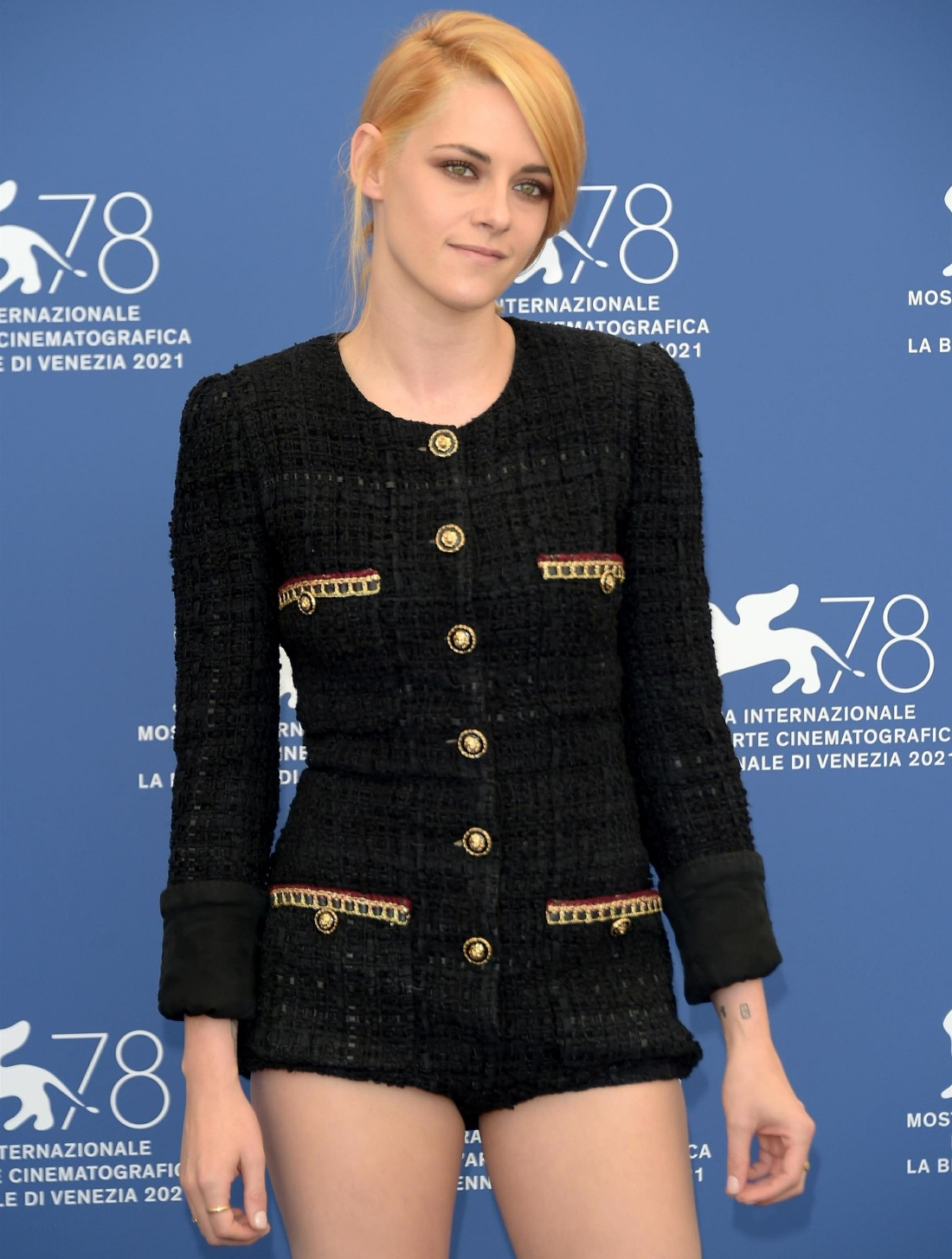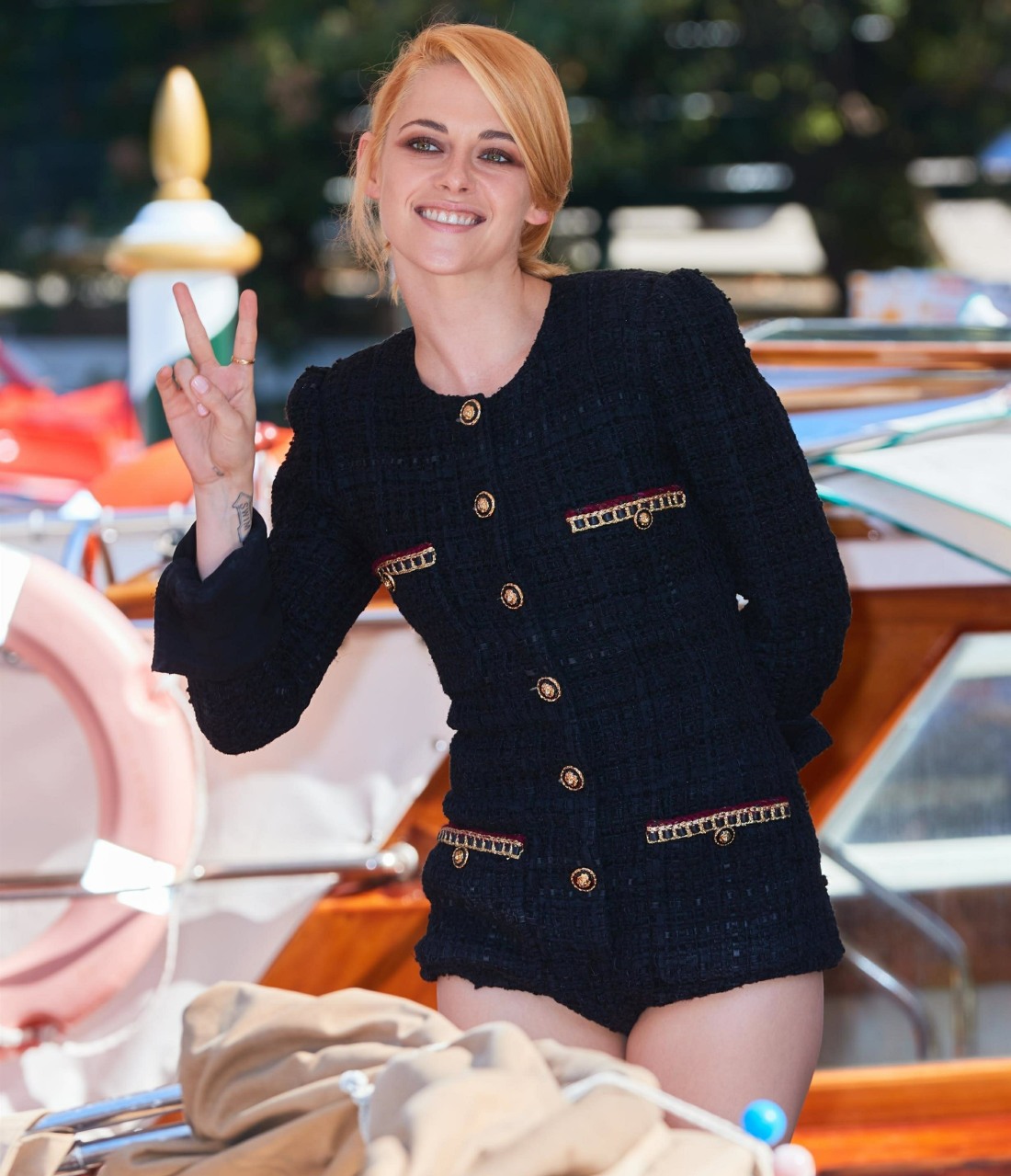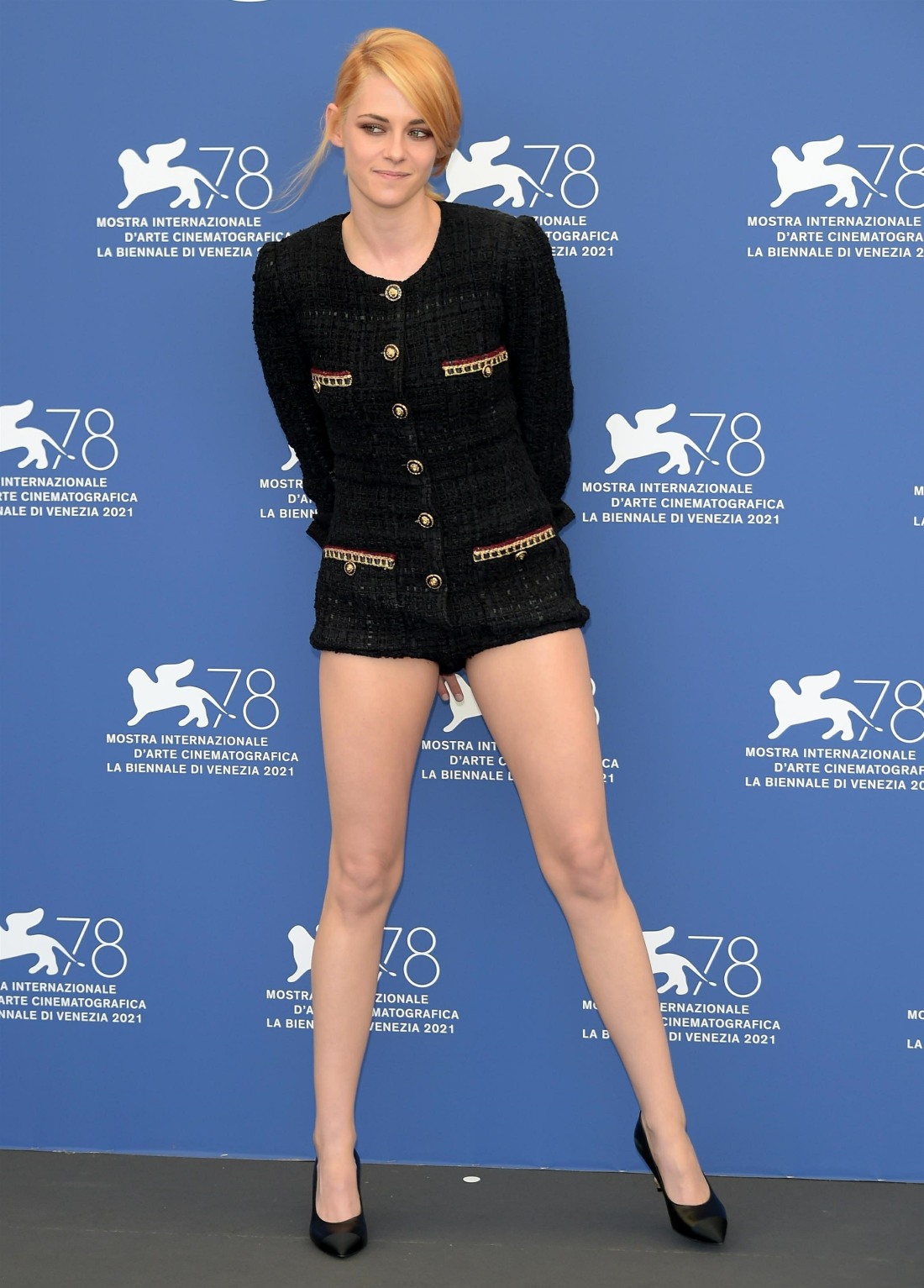 Photos courtesy of Backgrid.