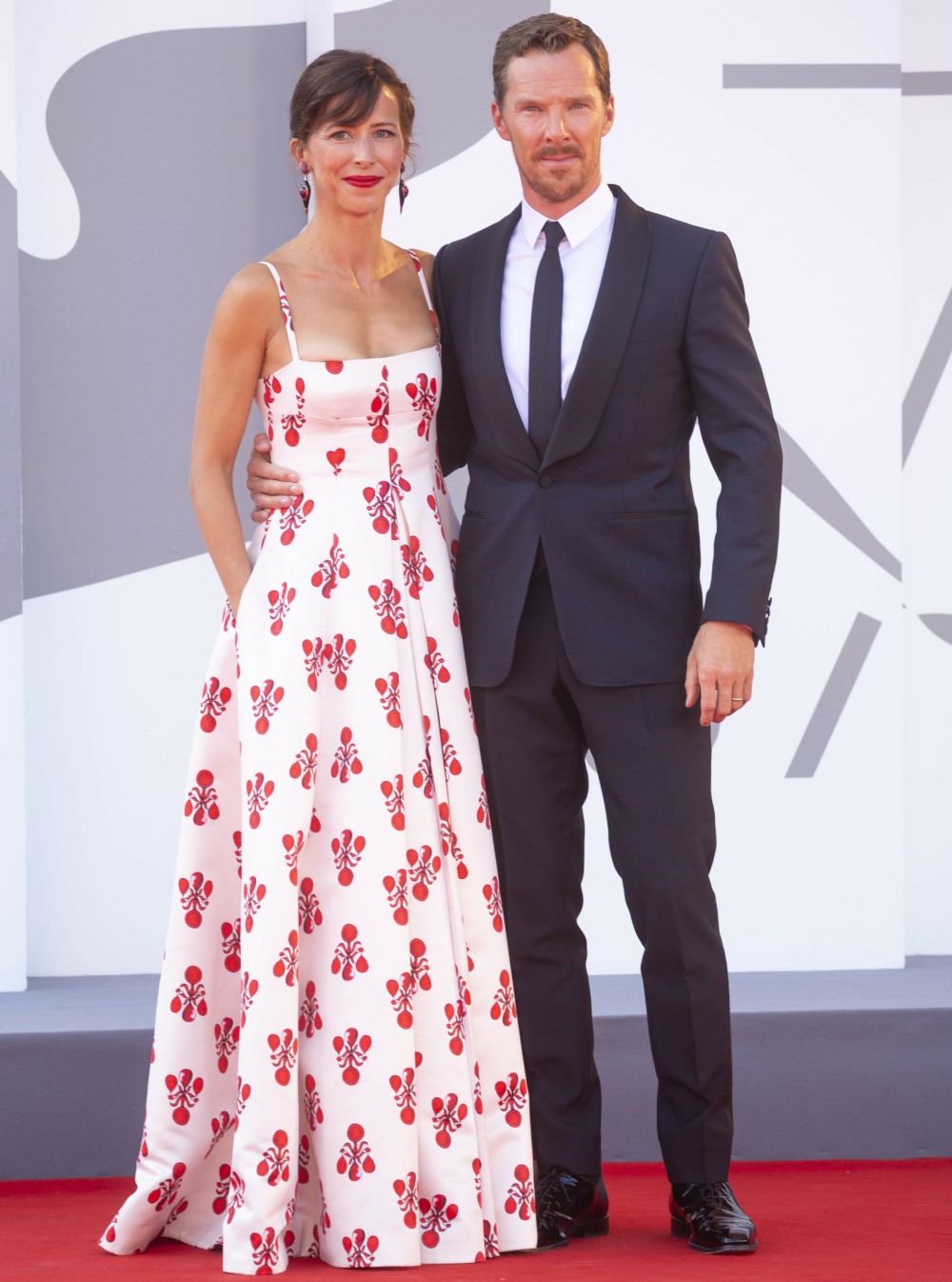 I had a little preview of this in yesterday's post about the Venice Film Festival. Benedict Cumberbatch arrived in the early days of Venice to promote The Power of the Dog, where he plays a cruel cowboy with secrets. The film was directed by Jane Campion and Bendy costars with Kirsten Dunst and Jesse Plemons (a real-life married couple). Bendy also brought his wife Sophie to the Venice premiere! We haven't seen Sophie in a while! The last time she attended a premiere with Bendy, it was the 2019 premiere of The Current War.
Sophie wore Emilia Wickstead – a very happy, bright look. Sophie got it just right? She's not overdressed, she's not "competing" with Benedict's female costar, and she looks good next to Bendy. I mean, he always looks sort of awkward with her, like he's an alien trying to replicate human affection. But it's fine, he knows she's loyal and faithful. They've mostly figured it out. They've been married for over six years. Three sons as well: Christopher (Kit), Hal Auden and Finn Cumberbatch. He really kept her knocked up, didn't he?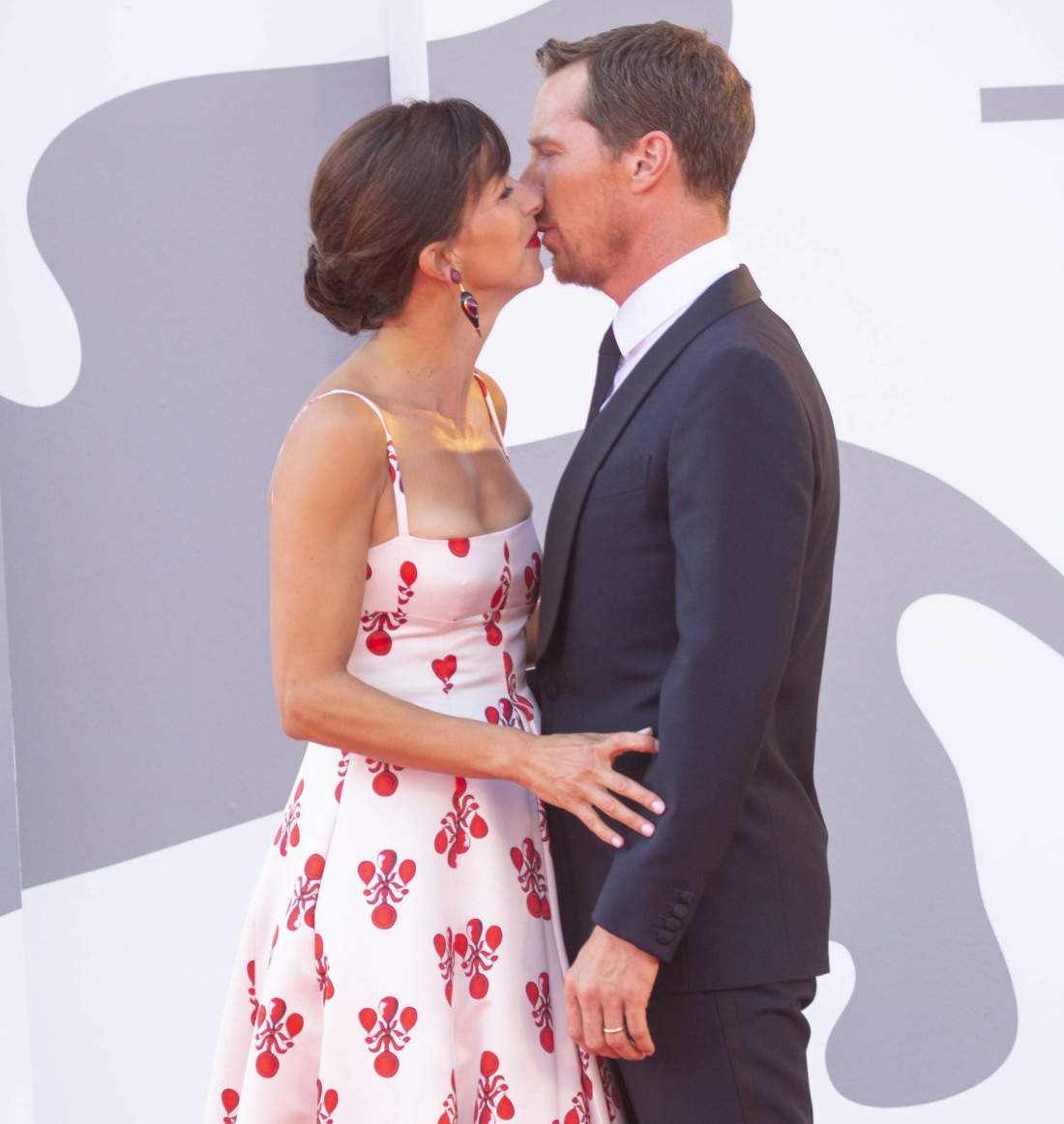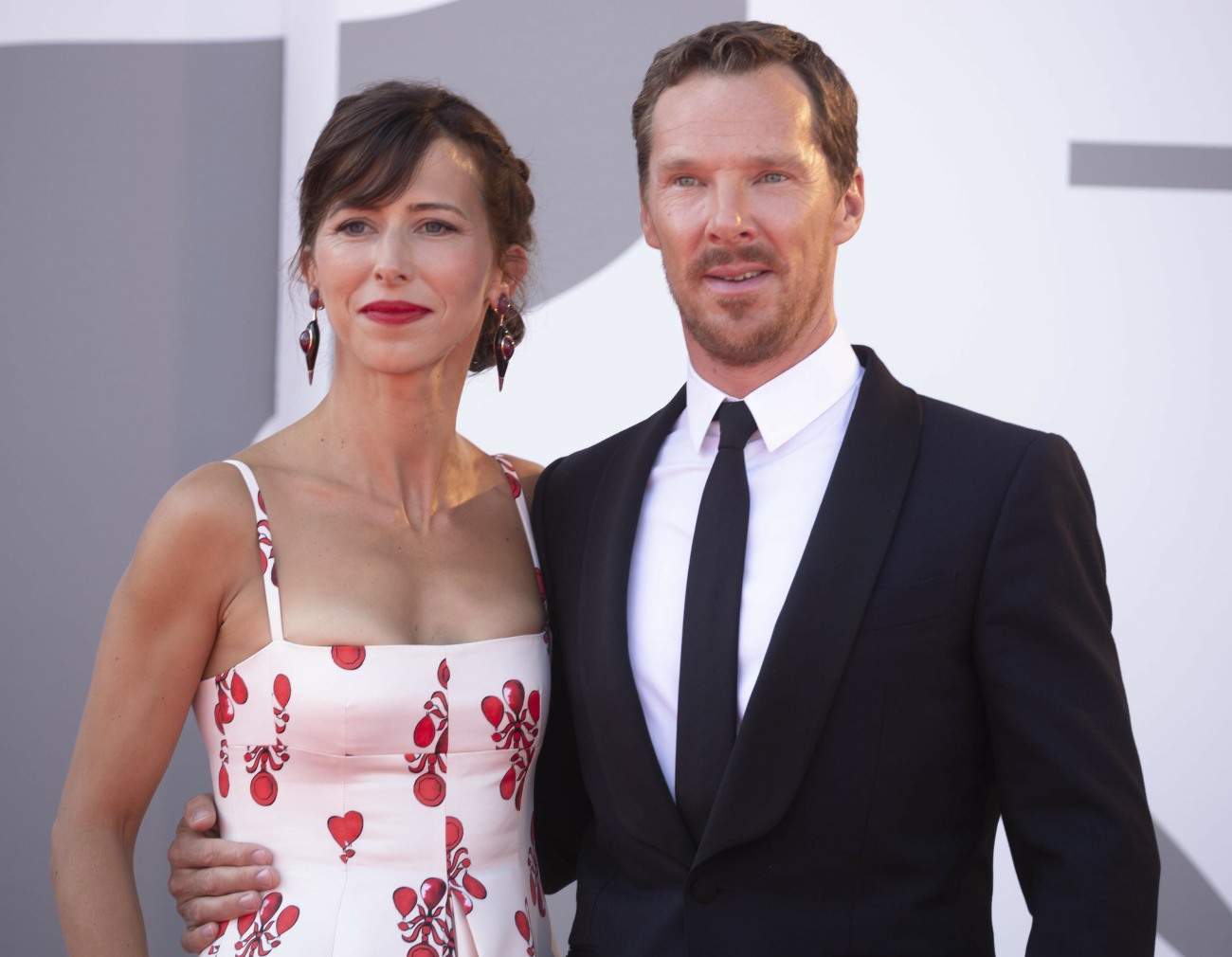 Kirsten Dunst wore Armani to the premiere. Many of the models who attended the first night's premiere wore Armani and all of those gowns sucked. I'm kind of wondering if Armani held back all of their good dresses for the A-listers, because this gown is pretty great. Shocked that she's not in Rodarte!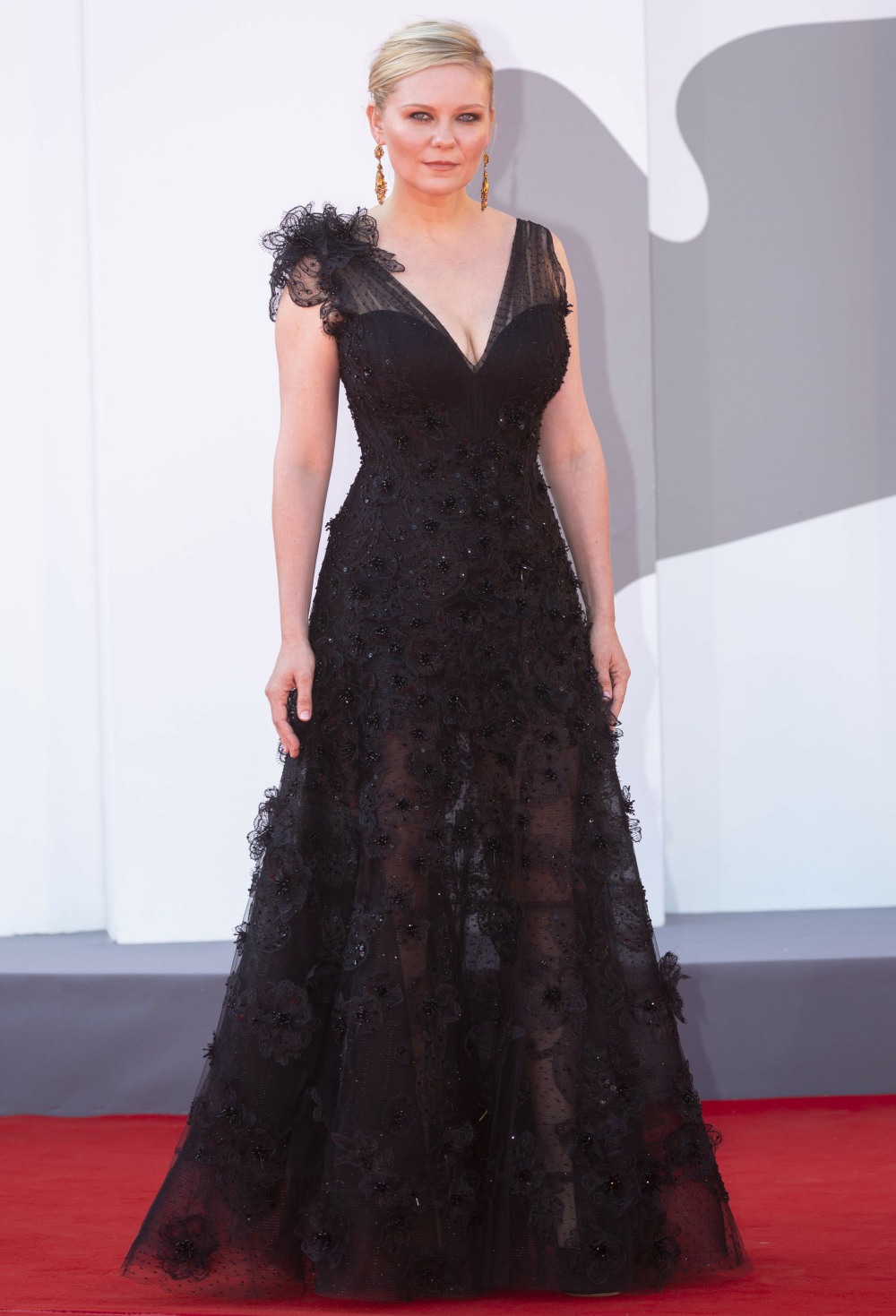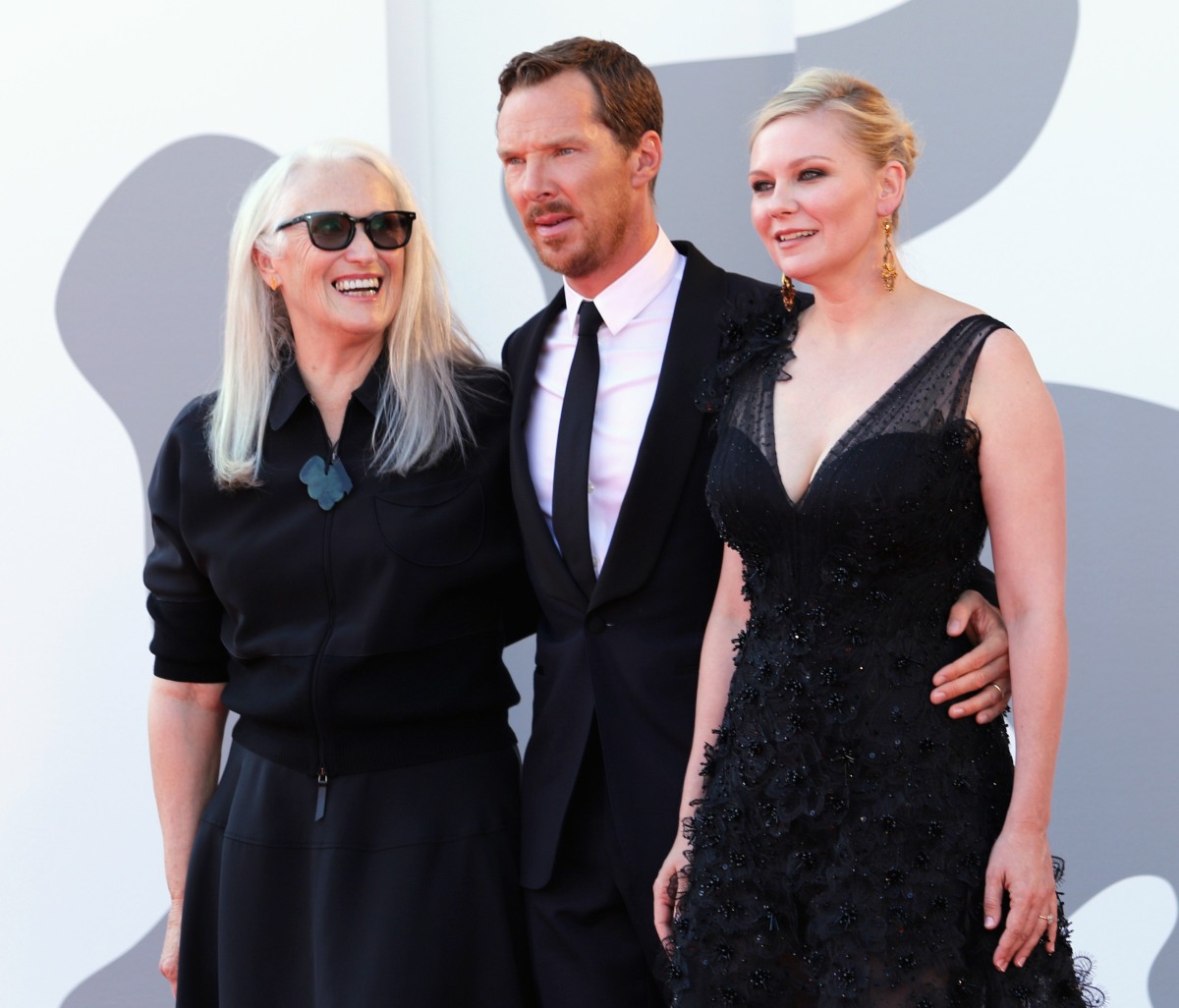 Bonus Batch photos: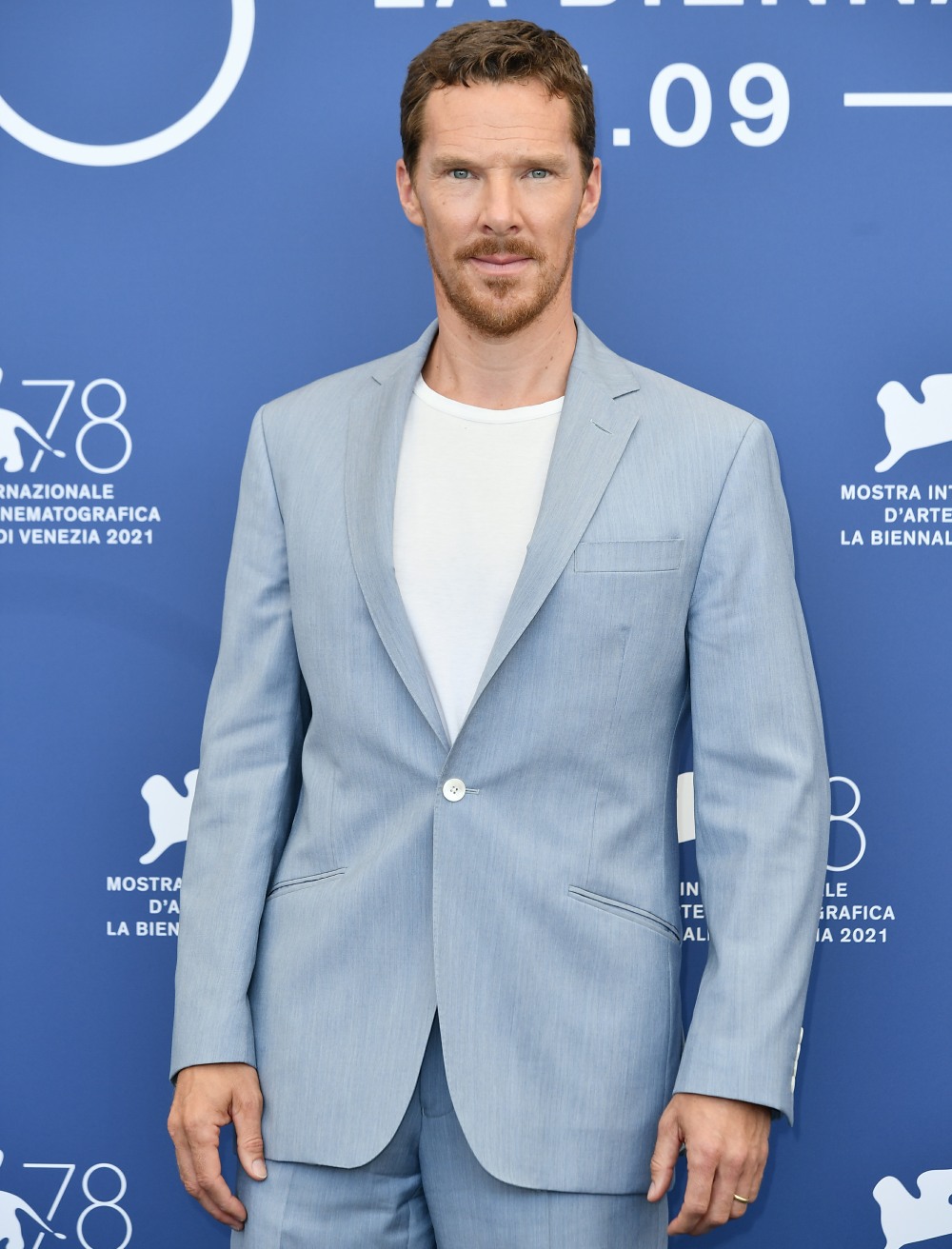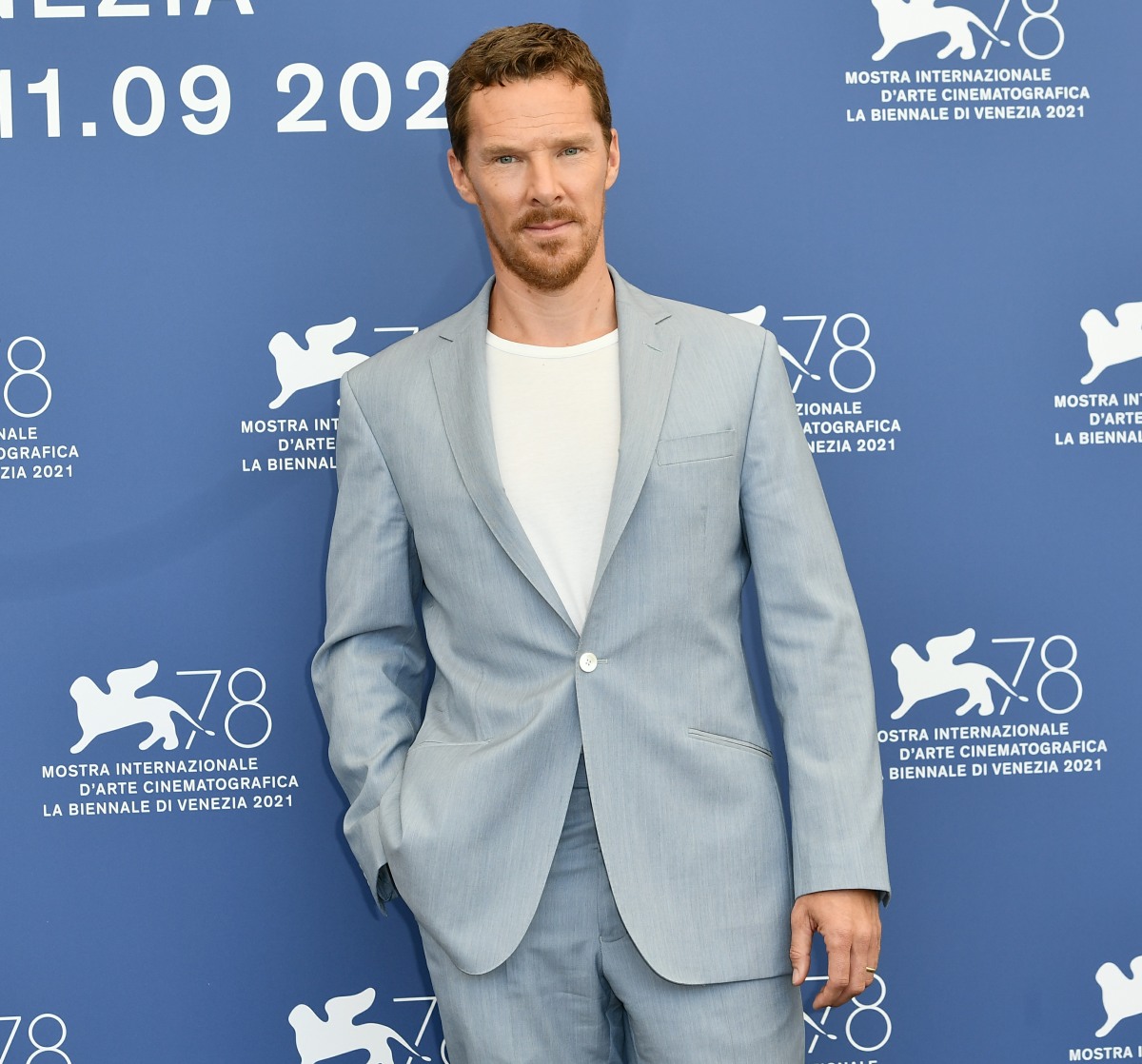 Photos courtesy of Avalon Red.